Trader Joe's Salted Caramel Hot Cocoa
Christmas Came Early Thanks to Trader Joe's Salted Caramel Hot Cocoa Mix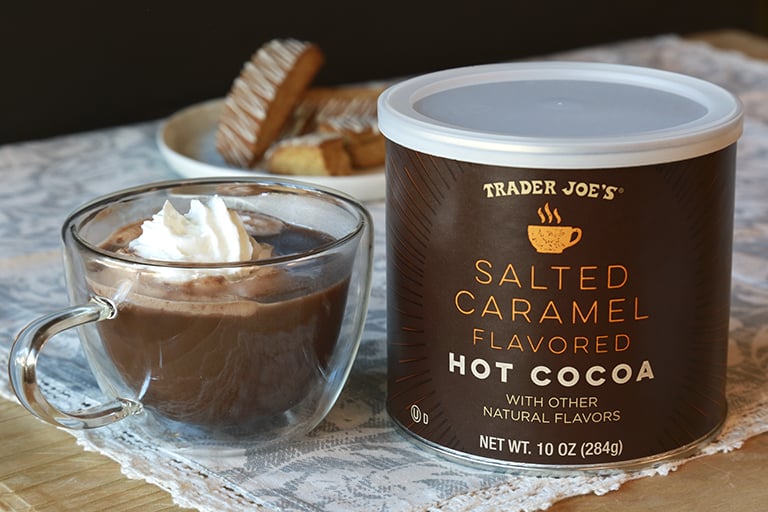 The Christmas elves have blessed us with an amazing hot chocolate mix that comes with a twist. Trader Joe's just released a Salted Caramel Flavored Hot Cocoa, and we can't wait to get our hands on it.
"We've taken traditional hot cocoa mix — you know, one that's rich and creamy and sweet and incredibly delicious in every way — and added natural caramel flavor, so that every sip delivers the enhanced richness and sweetness of caramel," Trader Joe's website reads. The brand took it a step further by adding salt to the caramel so the final result will taste like its cult classic Dark Chocolate Sea Salt Caramels.
Trader Joe's is selling each 10-ounce canister for $4, and each comes to about eight servings. That means you can share with others or just make eight for yourself.