US State Foods Checklist
Have You Sampled America's 50 Most Iconic Dishes?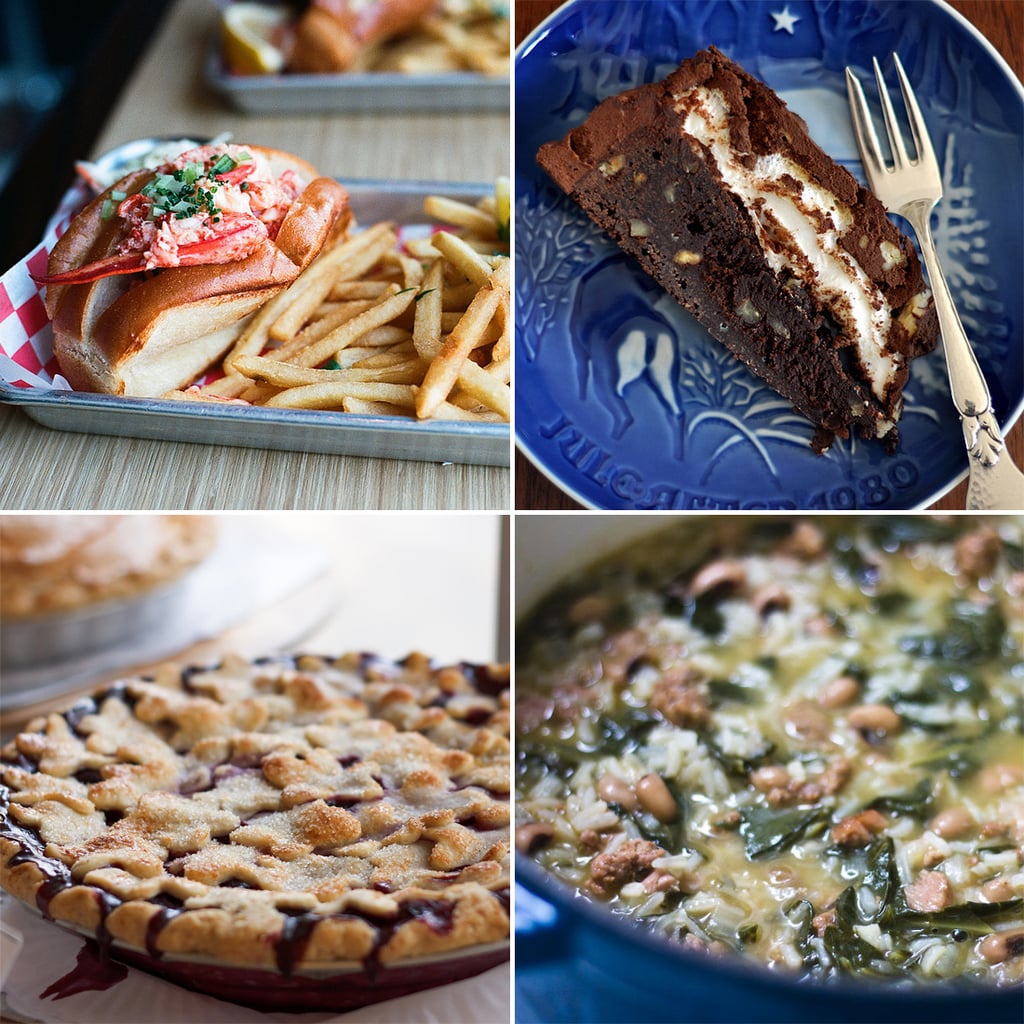 If you're headed out on a cross-country road trip, make the most of your long hours on the road by skipping the gas station snacks and instead testing out the very best regional cuisine each state has to offer. From Mississippi's decadent mud pie to Texas classic chile con carne, each state has a rich heritage with flavors to match. See how many of these mouthwatering favorites you've already sampled (consumption in the actual state of origin not required) and plan which dishes to conquer next. Happy tasting!
Source: Flickr user neilconway, Flickr user cyclonebill, Shutterstock, Flickr user urbanfoodie33
Alabama: Fried Apple Pie

Alaska: King Crab Legs With Butter

Arizona: Chimichanga

Arkansas: Chicken and Dumplings

California: Cobb Salad

Colorado: Western or Denver Sandwich

Connecticut: New Haven-Style White Clam Apizza

Delaware: Chicken and Sour-Milk Biscuits

Florida: Sandwich Cubano

Georgia: Peach Pie

Hawaii: Spam Musubi

Idaho: Finger Steaks

Illinois: Deep-Dish Pizza

Indiana: Sugar Cream Pie

Iowa: Loose-Meat Sandwich

Kansas: Fried Chicken

Kentucky: Hot Brown

Louisiana: Muffaletta

Maine: Lobster Roll

Maryland: Crab Cake

Massachusetts: New England Clam Chowder

Michigan: Cherry Pie

Minnesota: Juicy Lucy

Mississippi: Mud Pie

Missouri: Kansas City Barbecue

Montana: Bison Burgers

Nebraska: Omaha Steaks

Nevada: Hotel Buffets

New Hampshire: Maple Syrup on Snow

New Mexico: Hatch Green Chiles

New York: Buffalo Wings

North Dakota: Kuchen

New Jersey: Hoagie

North Carolina: Pulled Pork

Ohio: Cincinnati Chili

Oklahoma: Chicken Fried Steak

Oregon: Marionberry Pie

Pennsylvania: Philly Cheesesteak

Rhode Island: Clam Cake

South Carolina: Hoppin' John

South Dakota: Chislic

Tennessee: Mountain Stack Cake

Texas: Beef Chili (Chili Con Carne)

Utah: Jell-O Pretzel Salad

Vermont: Ben & Jerry's Ice Cream

Virginia: Ham Biscuits

Washington: Cedar Plank Grilled Salmon

West Virginia: Pepperoni Roll

Wisconsin: Beer Brat

Wyoming: Rocky Mountain Oysters