The Ultimate Buffalo Blue Cheese Doughnut Burger
Of Course Texas Would Be the Home of Doughnut Burgers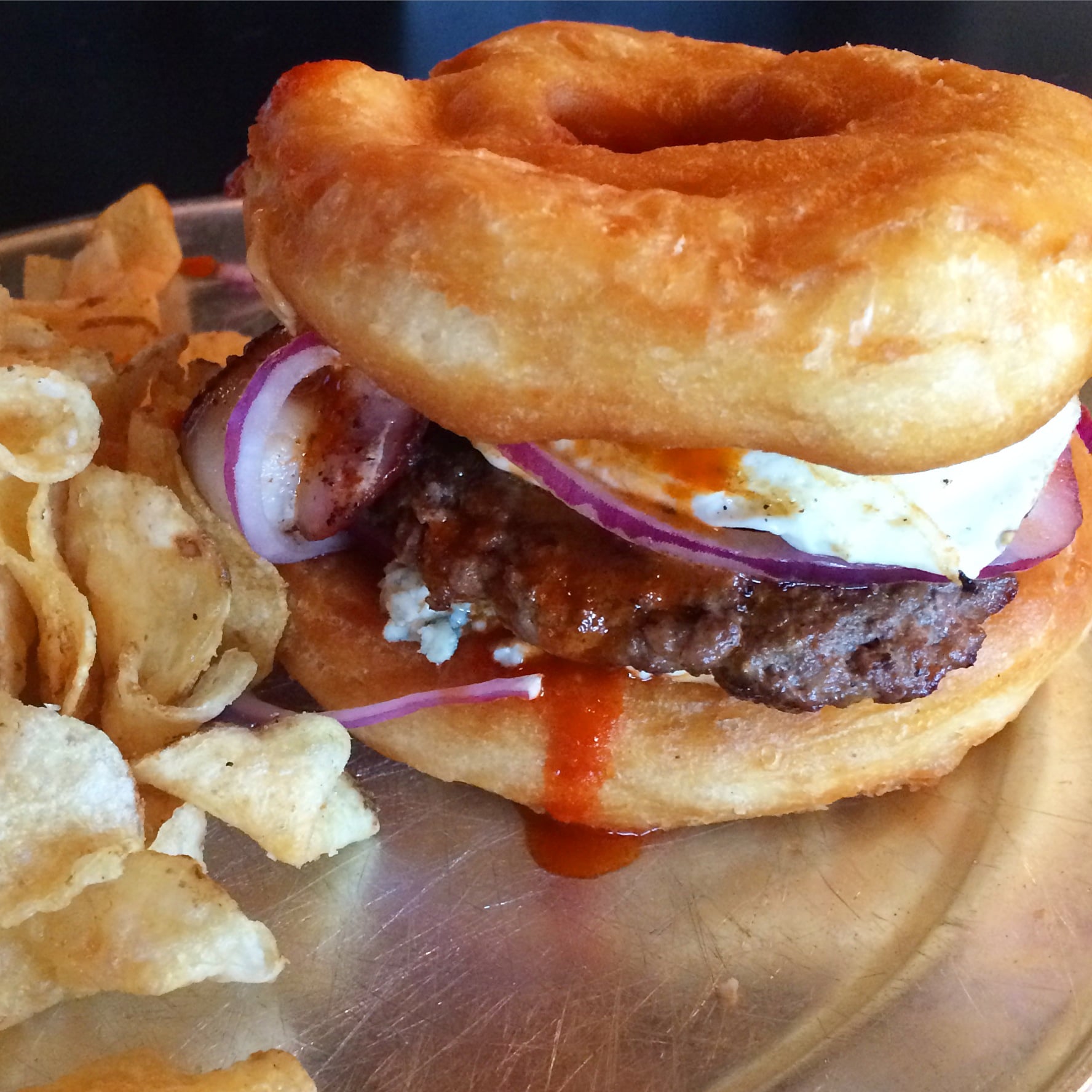 One could easily expect such outrageousness as a doughnut burger to come from Austin, TX. While we were running around town for SXSW, we had to make a pit stop at Austin's ultimate postdrinking hotspot Gourdough's Public House. Known for its monstrous doughnuts covered in toppings like jalapeño jelly, cheddar cheese, glazed spiced apples, grilled bananas, brownie batter, and, of course, bacon, this roadside eatery has upped the ante with a huge selection of doughnut-sandwiched entrées as well!
Being a huge buffalo wing fan, the Double D's — a warm unglazed doughnut sandwiching a juicy Angus beef burger, crisp smoky bacon, a fried egg, tons of blue cheese crumbles, a huge scoop of buffalo sauce, crunchy red onions, and a nice slather of chipotle mayonnaise — piqued my interest. One bite hooked me. It's like a Texas-size party in your mouth when that warm egg yolk cracks and runs into the blue cheese and buffalo sauce, soaking into the doughnut. This is easily something I can't wait to try at home.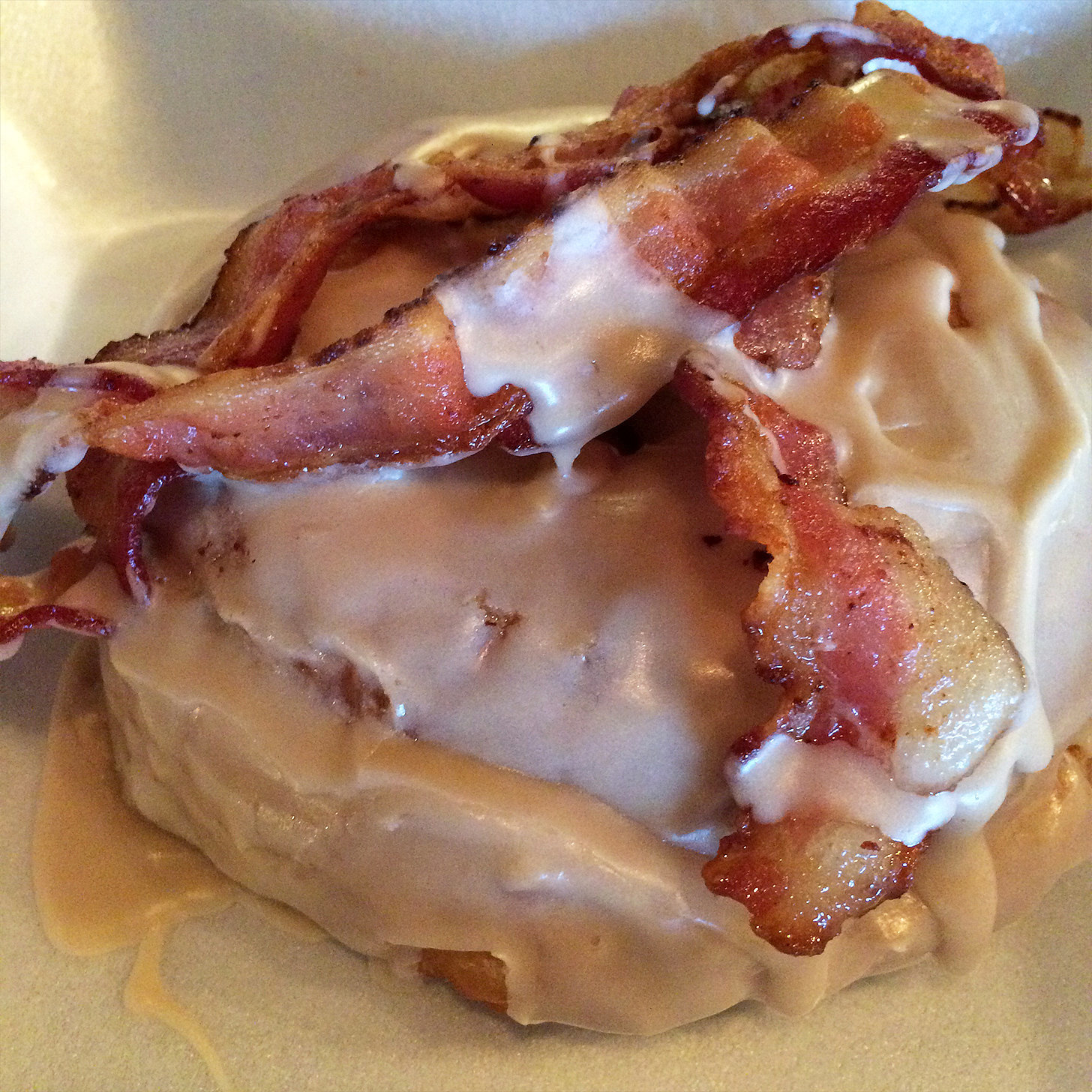 If you're a brave soul with a Southern appetite, then save room for dessert . . . because nothing says heaven quite like a maple and bacon doughnut the size of your face!