Source: POPSUGAR Photography / Sarah Lipoff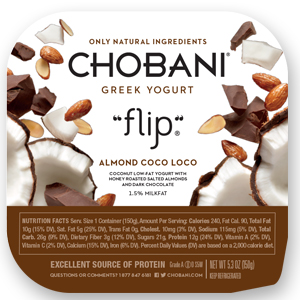 We partnered with Chobani on this post that expands your palate's horizons in new ways. For an easy flavor kick, pick up a Chobani Flip™ that offers flavor combos like Salted Caramel Crunch that will turn your afternoon break into a delicious escape.
Sometimes your taste buds totally surprise you after trying a combination of flavors that you really didn't think would work. Either by accident or when feeling adventurous when eating out, stumbling upon a tasty fusion can leave you wanting to share it with all of your friends — all the time. Get ready to discover new ways to integrate these combinations into your Summer menu, because you're going to fall in love with all seven of these duos.