Unusual Foods to Grill
Just Grill It! 6 Unexpected Foods to Throw on the 'Cue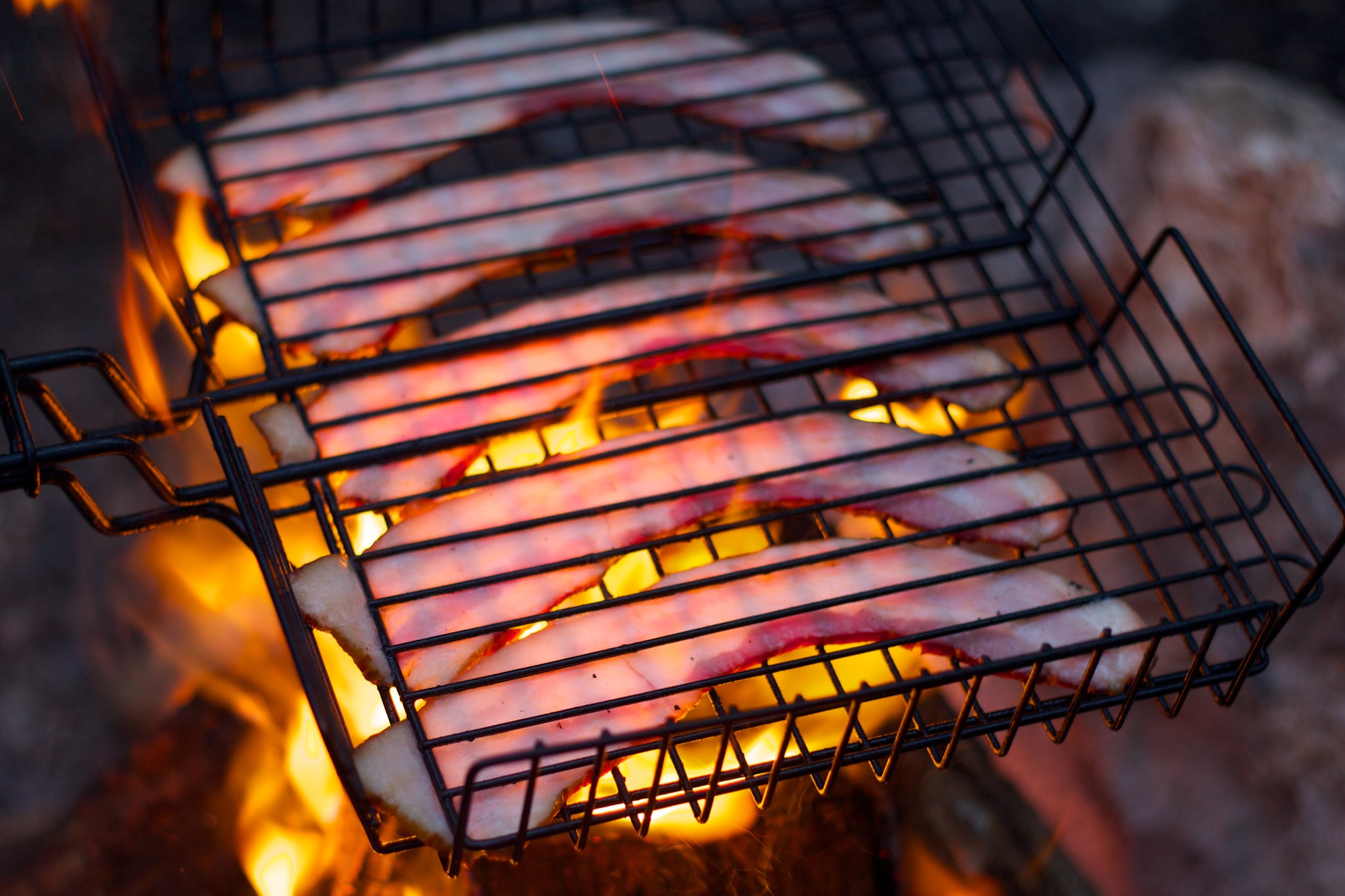 Although Summer's prime hot dog season, don't forget that the 'cue isn't just limited to hamburgers and red meat. In fact, one can cook just about anything over a flame.
Instead of your grilling go-tos, try these six unexpected foods that are surprisingly mouthwatering after a little time over an open flame. So, the next time it's your turn to host a backyard barbecue, surprise your guests with these drool-worthy additions to your usual cookout lineup.
Bananas. For a healthier version of bananas foster, drizzle a little honey, cinnamon sugar, or rum syrup on peeled bananas, and throw them on the fire until grill marks appear and sugar has caramelized, about two to five minutes.
Avocados. Cut a firm, chilled avocado in half, remove the pit, and season it with salt, pepper, and a brush of olive oil, if desired, Place it on the grill, flesh side down, for about a minute; the flames will impart a smoky flavor. Eat alone, in guacamole, or sliced into sandwiches.
Aged provolone cheese. Provoleta, or grilled provolone, is a classic Argentine dish. Cook the cheese until it's just starting to melt — only a couple of minutes — then enjoy it with grilled bread.
Hearts of palm. Don't limit your grilled veggie repertoire to just the usual suspects, like asparagus and zucchini. Experiment with other vegetables, like lettuce and even canned hearts of palm. Char the white spears on the grill, then top them off with a shower of grated Parmesan cheese. You'll be pleasantly surprised by how great they taste warm!
Bacon. Grilling bacon is a great idea that's often overlooked. Charcoal flavor works well with bacon's smoky tendencies — not to mention that, on the grill, you don't have to worry about your stove top, microwave, or baking sheet getting greasy.
Cabbage and radicchio. Other leafy salad greens stand up to the fire just as well as romaine does. Try barbecuing radicchio to bring out its sweetness. Or, throw some cabbage on the grill grates to julienne later for a contemporary take on coleslaw.
Source: Flickr user liz Ted Murphy