Warm Artichoke and Mushroom Salad
Salute Spring With This Warm Artichoke and Mushroom Salad
It's a rare occasion that I venture away from my trusty steamed artichoke recipe, but in the interest of branching out and getting more creative in the kitchen, I set about experimenting with artichokes.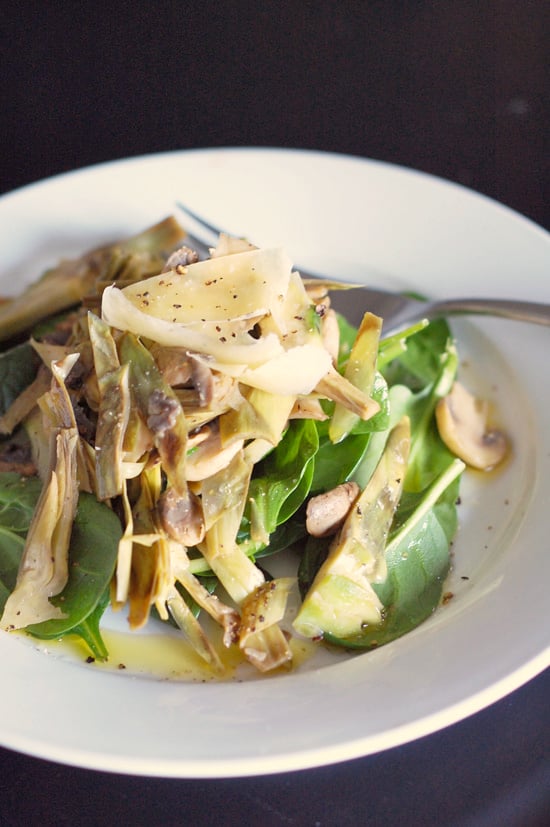 The result: a warm artichoke and mushroom salad over a bed of spinach, with some Parmesan shavings, a drizzle of olive oil, and a squeeze of lemon juice. While prepping the artichokes takes some time, it's well worth the effort when you can enjoy the uniquely earthy artichoke flavor.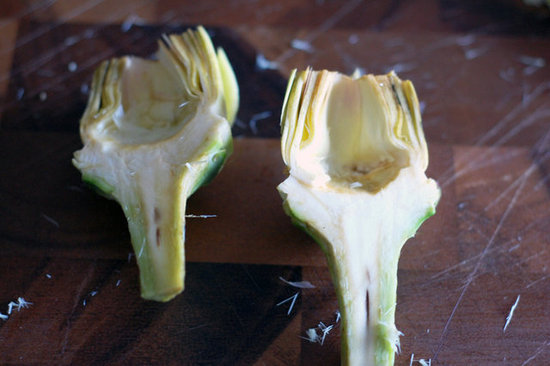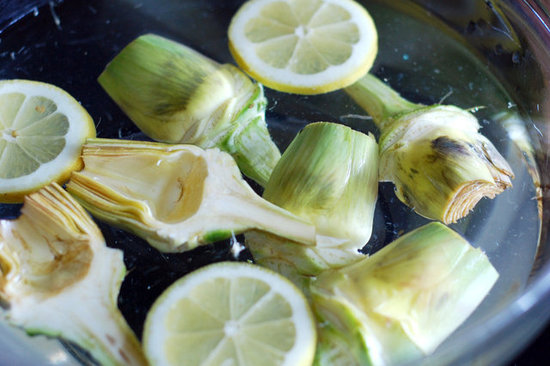 Prepare baby artichokes by removing the outer leaves until you reach the tender, pale yellow leaves, removing the choke, and peeling the outer layer of the stem off with a small knife. Be sure to soak your prepared artichokes in lemon water while you're waiting to cut them up and cook them. This ensures that they won't oxidize and turn black.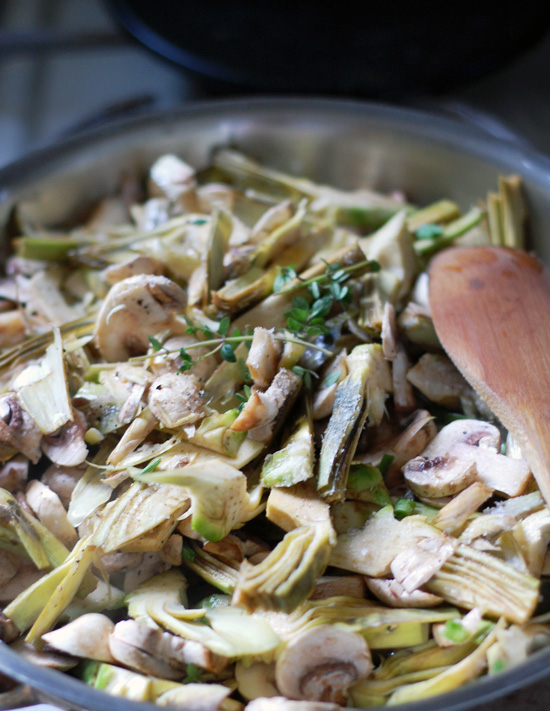 A quick sauté with thyme, crushed garlic, and a little bit of white wine brings huge flavor to this salad. And you have the option to serve it in a few different ways. It's delicious over a bed of spinach for a little bit of textural contrast, but it's also great on its own. I used the cooked mushrooms and artichokes as a burger topping and really enjoyed it.