What's in an Aperol Spritz?
The Aperol Spritz Is THE Drink of the Summer, but What's in It?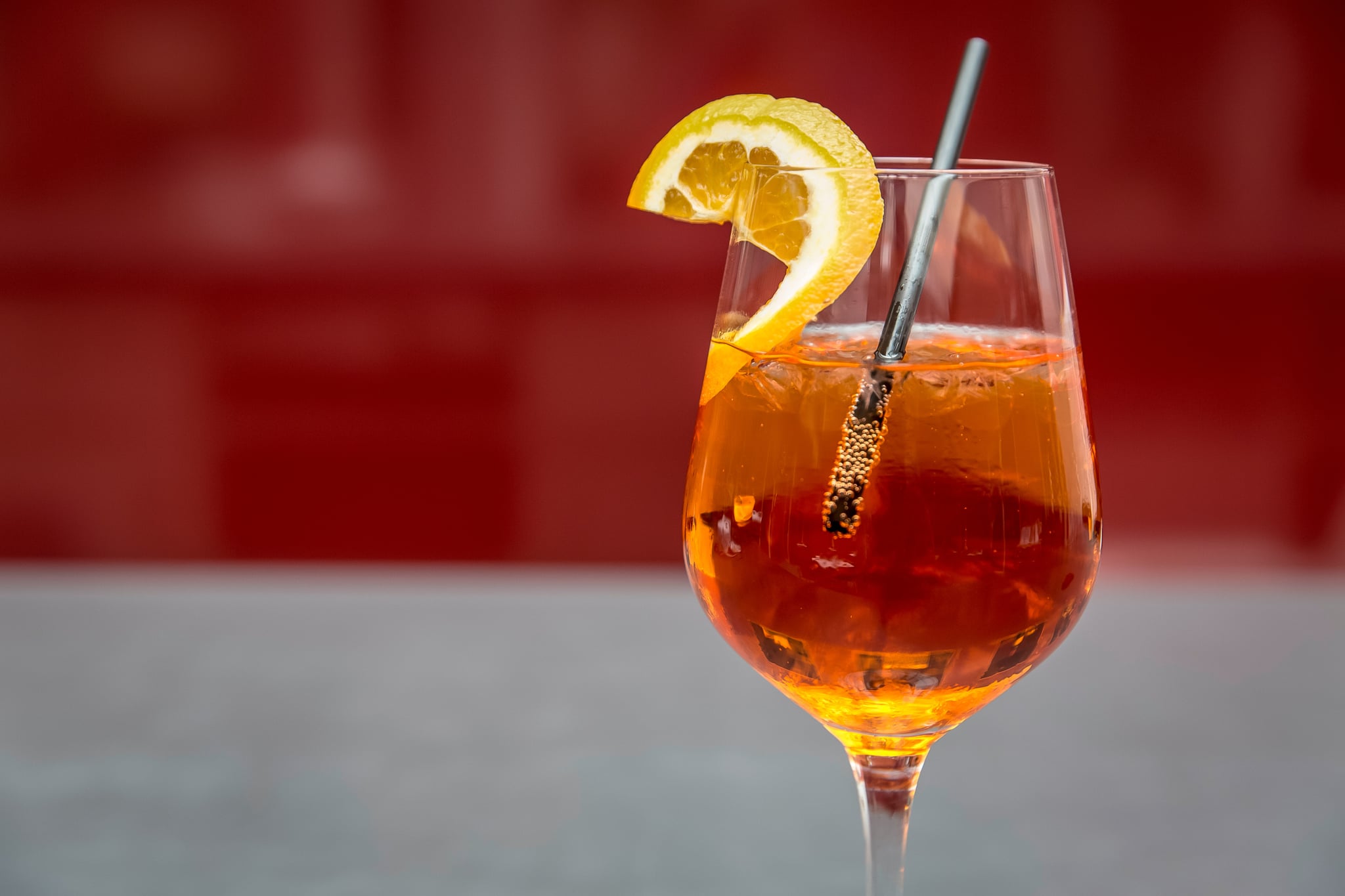 If this Summer has had a drink of the moment, it's definitely an Aperol Spritz. The simple yet popular cocktail has been all over the internet lately, from beautiful Instagram photos to controversial opinion essays. But if you haven't already been drinking them for a while now, you're probably wondering what the heck is in an Aperol Spritz.
An Aperol Spritz, which is also sometimes called Spritz Veneziano, is a wine cocktail made of Prosecco, Aperol, soda water, and an orange slice. The drink is typically served in Italy as an aperitif, meaning it's enjoyed before a meal, but it's become so widespread and popular that people now enjoy the refreshing confection any time of day. The Aperol Spritz is such a hit that it recentlycame in at No. 9 on the World's Bestselling Cocktails of 2019.