What Is the June Oven?
Whoa: This Smart Oven Knows Exactly What You're Cooking and How to Cook It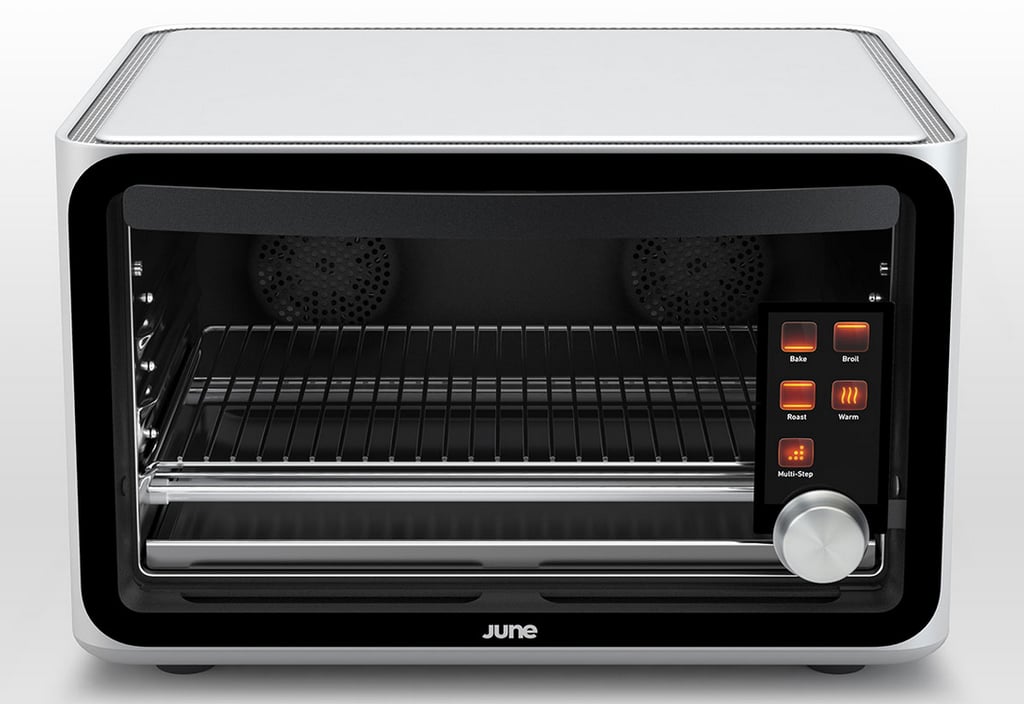 We're used to smartphones, smartwatches, and even smart cars, and now there's a smart device coming to your kitchen: a smart oven! The June Intelligent Oven is the most high-tech piece of equipment your kitchen has ever seen, and it's designed to make cooking a breeze for seasoned cooks and amateurs alike. Featuring an incredibly innovative design, this sleek oven is the result of hard work from "a team that brought the iPhone, the FitBit, the GoPro, and Lyft to market," Fast Co. Design reports. Here's all you need to know about the June Oven, which is available for preorder for $95 down before it's up for purchase next Spring for $1,495.
It has a camera and scale inside, so it knows exactly what you're cooking and how long to cook it. The integrated thermometers will cook your steak to perfection.
It takes just two minutes to preheat to 350ºF.
No matter the internal temperature, the stainless-steel knob and touch-screen surface remain cool enough to touch.
You don't have to watch your food to see if it's ready because the oven's app connects to your iPhone. You will get alerts that say things like, "potatoes are nearly done," and you'll even have access to the internal camera. You can also use your phone to preheat the oven or set timers without actually going to the kitchen.
It's big enough to fit a whole turkey, 12-and-a-1/2-inch pizza, and standard cookie sheets.
The app includes a library of video recipes and customizable recipes based on what you have on hand.