What Is Pizza Hut's Triple Treat Box?
The Triple Treat Box Is Pizza Hut's Best Invention For Indecisive People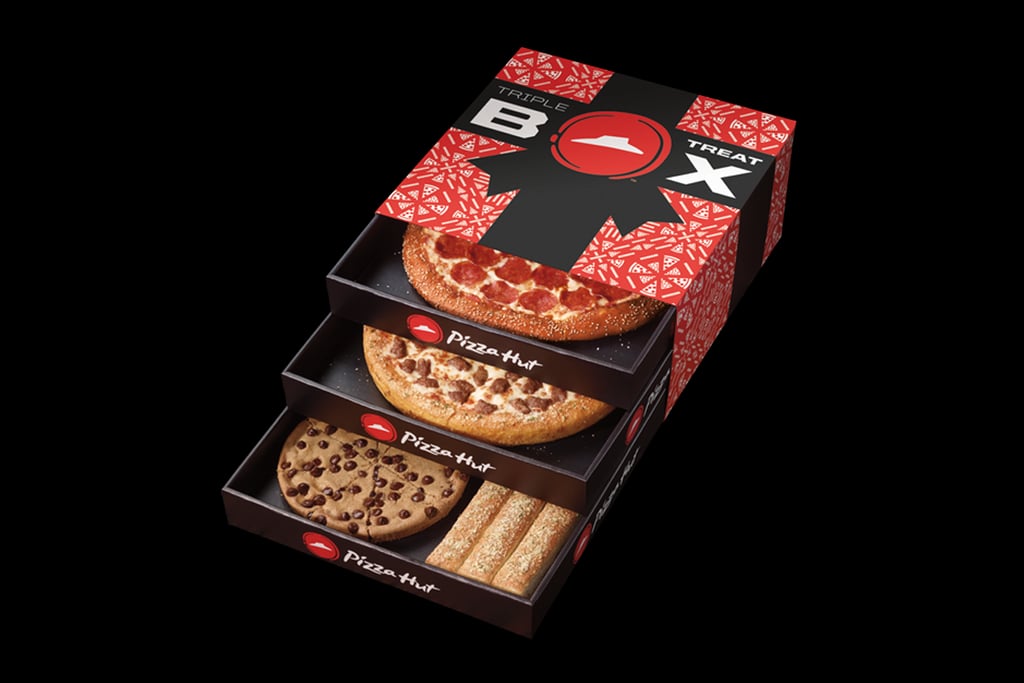 Pizza Hut finally listened to its customers, who begged for an American version of the Triple Treat Box (originally offered in Saudi Arabia and the United Arab Emirates, according to Reddit). The Triple Treat Box consists of three tiers of snacks, making it the perfect solution to feed a hungry crowd at a holiday party or gift to give to a friend who's really hard to shop for (anyone else OK with this as a gift?). The box includes:
Two medium one-topping pizzas
Five breadsticks or flavor sticks
Hershey's chocolate chip cookie cake
Of course, you could just order everything separately, but the best part is the package deal is only $20, and obviously half the fun is the festive, gift-wrapped box. This is the best dinner to pair with 25 days of Christmas wines, right?
Happy holidays, everyone!