When Is Williams Sonoma Peppermint Bark Available?
Your Favorite Williams Sonoma Peppermint Bark Is Available Way Sooner Than You Think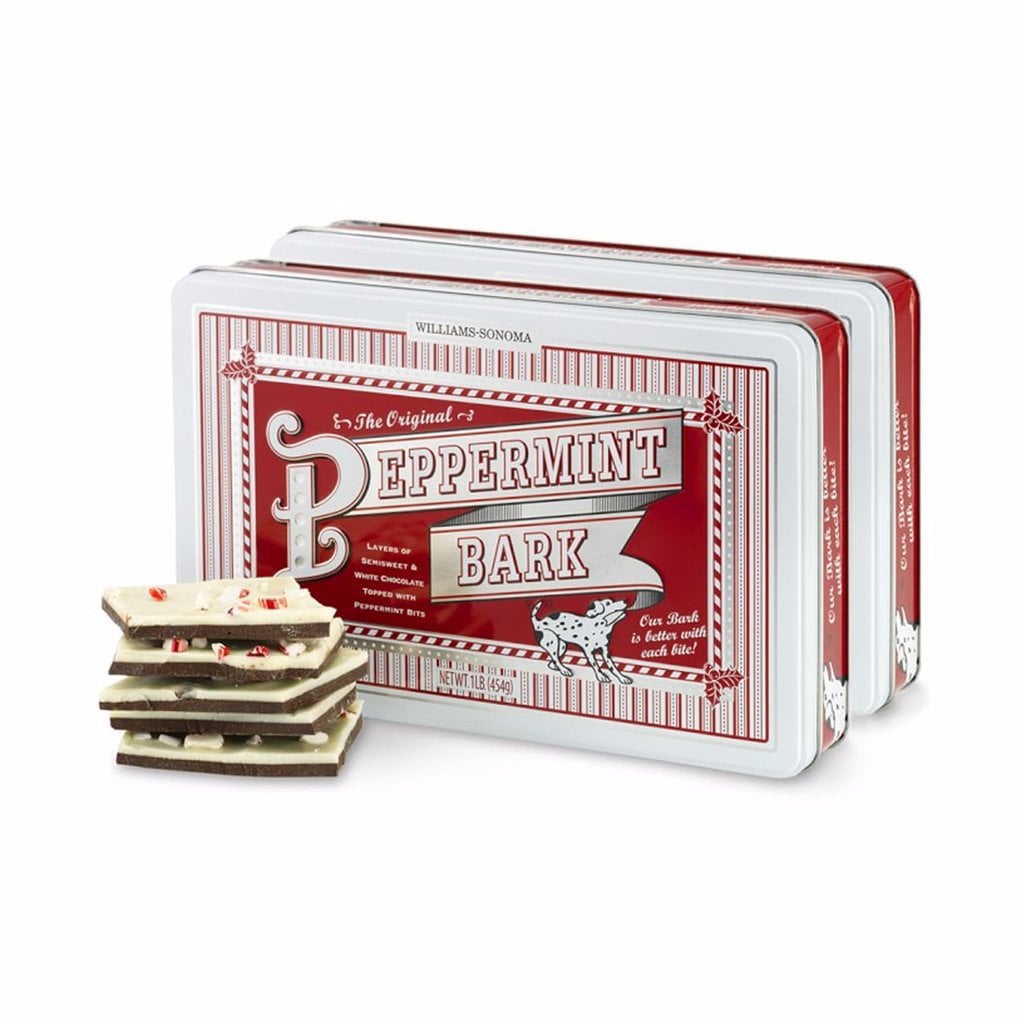 There are certain hallmarks of the holiday season, and enjoying the tasty treat that is Williams Sonoma's Peppermint Bark is near the top of the list. For anyone wondering when they can score this delicious seasonal treat, the answer is right now! Original Peppermint Bark is already back.
Our favorite seasonal treat is available right now online and in stores for $29 a tin. If you don't live near a Williams Sonoma and can't wait until you find yourself near one, an online order will arrive in four to five days via UPS and can even be expedited. Next-day delivery is available to most destinations in the continental US as well, but beware: it will cost you $18 extra.
"The nostalgic chocolate peppermint confection made its debut 19 years ago, and ever since then, it's become a cult phenomenon . . . Customers start asking about it right after Labor Day, but it makes its once-a-year appearance right around November," Shane Brogan, senior vice president of stores for Williams Sonoma, told POPSUGAR earlier this year.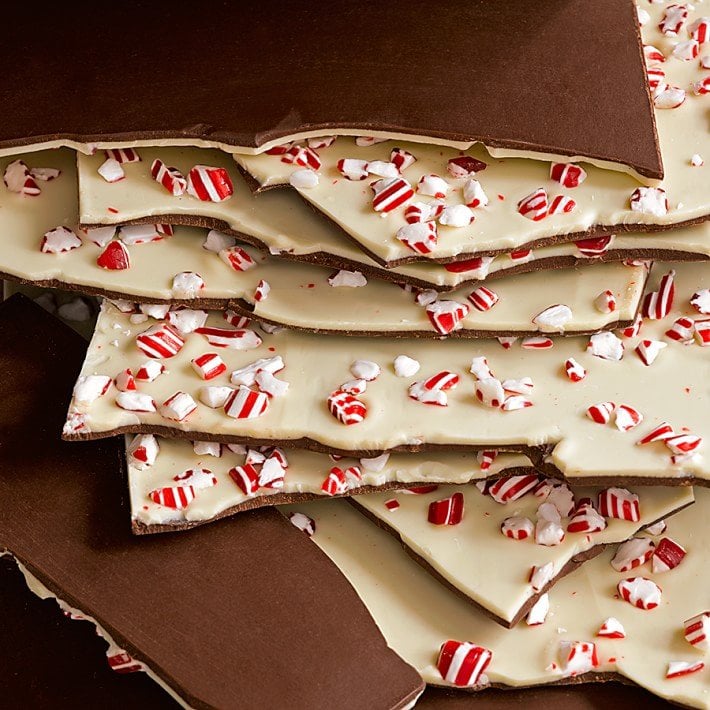 Williams Sonoma's original peppermint bark is an incredibly popular mix of custom-blended Guittard chocolate and triple-distilled oil of peppermint that includes a layer of melted dark chocolate followed by a layer of creamy white chocolate that's then topped with handmade peppermint candy pieces. If you're not a fan of the original bark recipe, you'll definitely want to try this season's new Dark Chocolate variety, which is the same as the original, except the white chocolate aspect is replaced with more creamy dark chocolate.
There are also varieties for Halloween, such as Halloween Bark and Mummy Bark, so you can enjoy these delicious barks whenever you'd like. Sounds like a win-win to us!
Image Source: Williams Sonoma