Williams Sonoma Peppermint Bark
Williams Sonoma's Peppermint Bark Is Back! Get to Know the Iconic Holiday Staple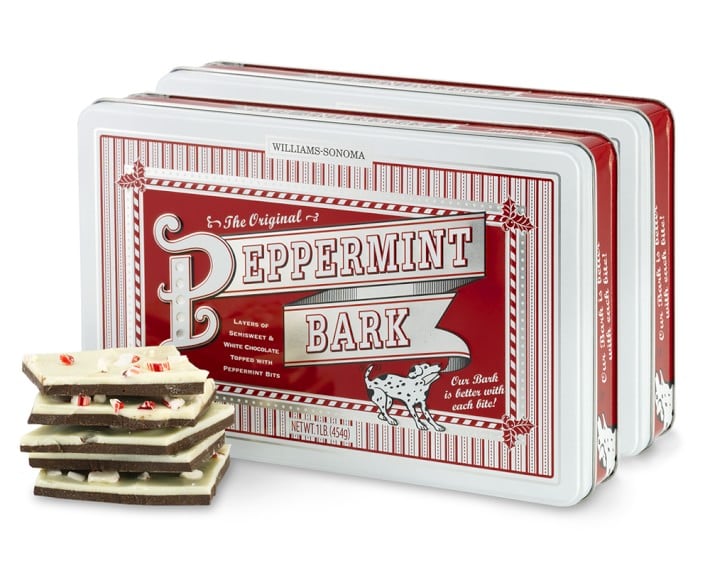 It may be way too early for you to start thinking about holiday gifts and wintry food, but that's not stopping Williams Sonoma. The company has already brought back its famous Original Peppermint Bark, so you can officially start stocking up! Just as the Starbucks Pumpkin Spice Latte marks the start of Fall in many people's eyes, the return of Williams Sonoma's peppermint bark signals the unofficial beginning of the holiday season. It's a big deal, y'all.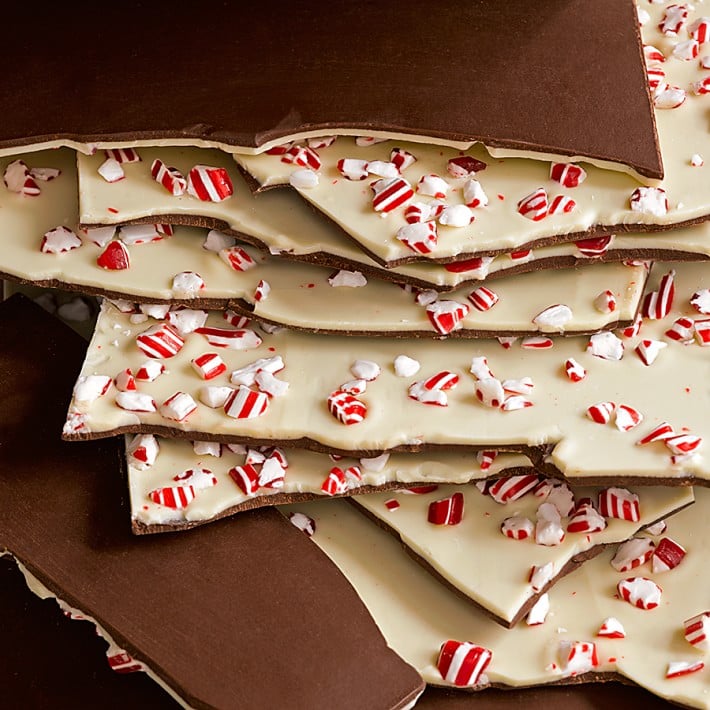 This red and white tin of holiday candy doesn't just contain any combination of peppermint and chocolate — not at all. People familiar with this cult-favorite product know that Williams Sonoma's peppermint bark is the peppermint bark. It's been sold for nearly 20 years and has become wildly popular because of its high-quality ingredients; namely, Guittard chocolate. The luscious chocolate from the family-owned California company combined with triple-distilled peppermint oil lends the most incredible flavor to the bark. Williams Sonoma's Original Peppermint Bark ($28 for one tin; $52 for two) starts with a layer of melted dark chocolate poured onto a marble table, followed by a layer of melted white chocolate. The chocolate is finished with a generous layer of handmade peppermint candy pieces that contrast the creaminess of the chocolate.
When POPSUGAR learned a few Williams Sonoma shopping tips earlier this year from a company representative, we discovered just how special the peppermint bark is. Shane Brogan, senior vice president of stores for Williams Sonoma, said, "The nostalgic chocolate peppermint confection made its debut 19 years ago, and ever since then, it's become a cult phenomenon. It's been copied but never matches the original recipe, which is handcrafted using the finest ingredients, including custom-blended Guittard chocolate and triple-distilled oil of peppermint. Customers start asking about it right after Labor Day, but it makes its once-a-year appearance right around November. It's all made right here in San Francisco!"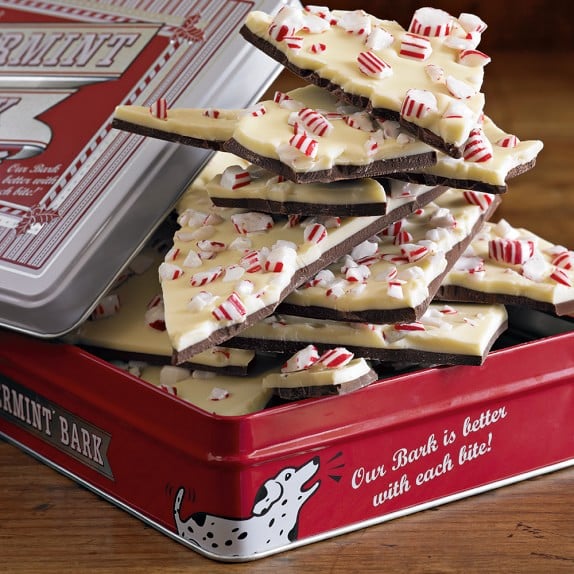 If you're suddenly craving peppermint bark but that price makes you a little hesitant, you can cozy up with a batch of homemade hot chocolate and homemade peppermint bark . . . but the original will always be the best.
Image Source: Williams Sonoma