Where to Buy Lunchables Pizza and Treatza
Try Not to Freak Out, but the Best Lunchable From the '90s Is Officially Back!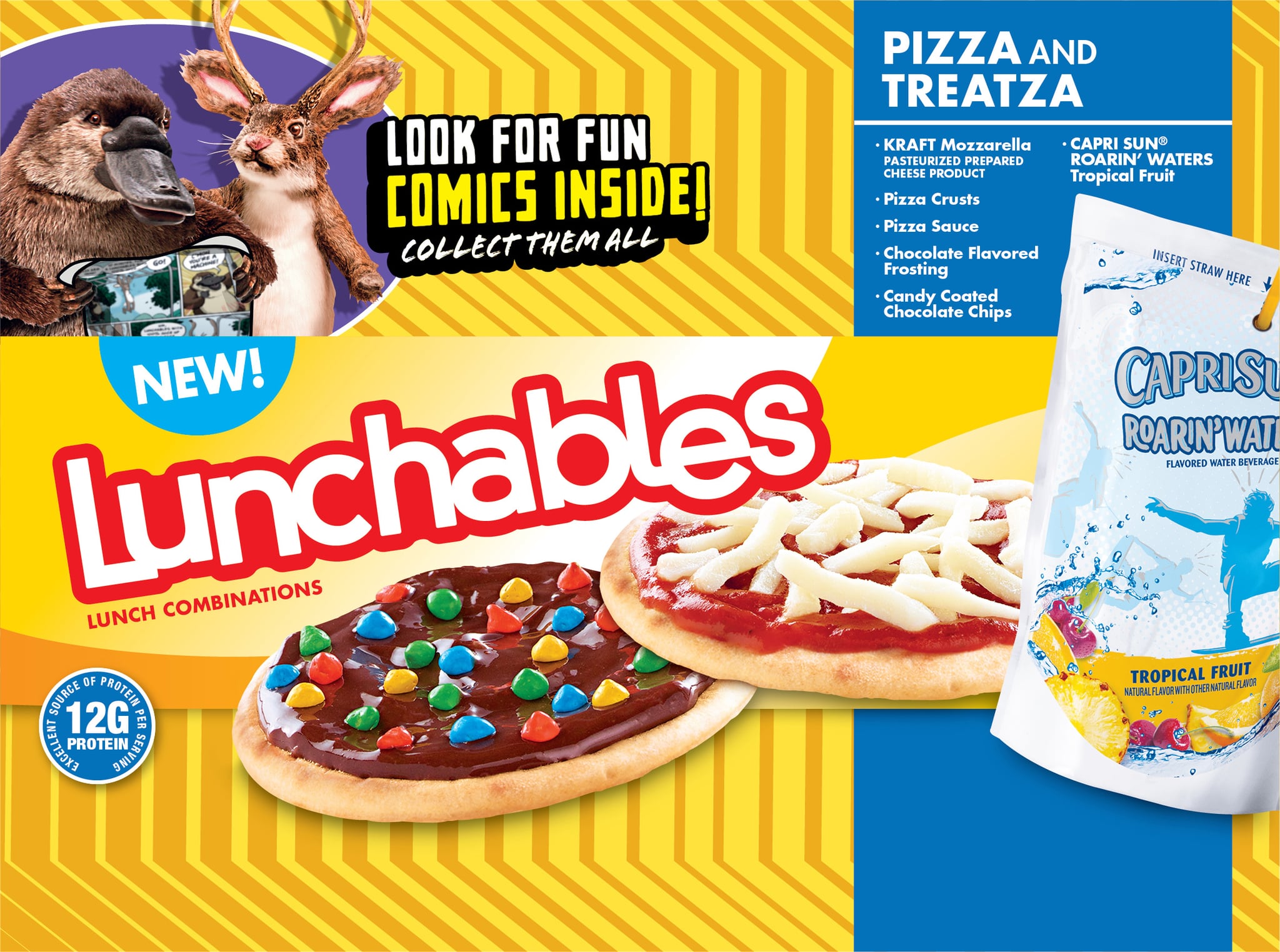 Hundreds of things defined being a '90s kid, and one of them was the sweet, sweet satisfaction of eating Lunchables. And arguably the best Lunchable flavor of all time — the Pizza and Treatza — is finally back on store shelves now! Everybody knows that the combination of the Lunchables Cheesy Pizza and Chocolate Dessert Pizza meant getting the best of both worlds as a kid, and we will fully embrace eating this throwback meal for lunch as adults, too. And yes, the newly relaunched meal combo comes complete with Capri Sun Roarin' Waters tropical fruit juice.
The Pizza and Treatza Lunchable has not been available in stores since the early 2000s, and the brand's truest fans didn't let it go unnoticed. People even created a Change.org petition to bring back the beloved lunch staple, and the dream has finally come true. A spokesperson said in an email to POPSUGAR that the iconic Lunchables product is available at select retailers for $3, so keep your eyes peeled! We'll be over here relishing the nostalgia and adding this to the list of all the '90s foods making a comeback this year.