Who Invented Instant Ramen?
Happy Birthday to Momofuku Ando, the Man Who Invented Instant Ramen

Source: Google Doodles
Today's Google Doodle is best paired with a steaming hot bowl of Top Ramen or Cup Noodles, the staples of broke college students everywhere. Two of Momofuku Ando's (the Google Doodle's honoree and would-be celebrant of his 105th birthday) most notable noodle-related innovations, these comforting fast-fix meals have a fascinating history.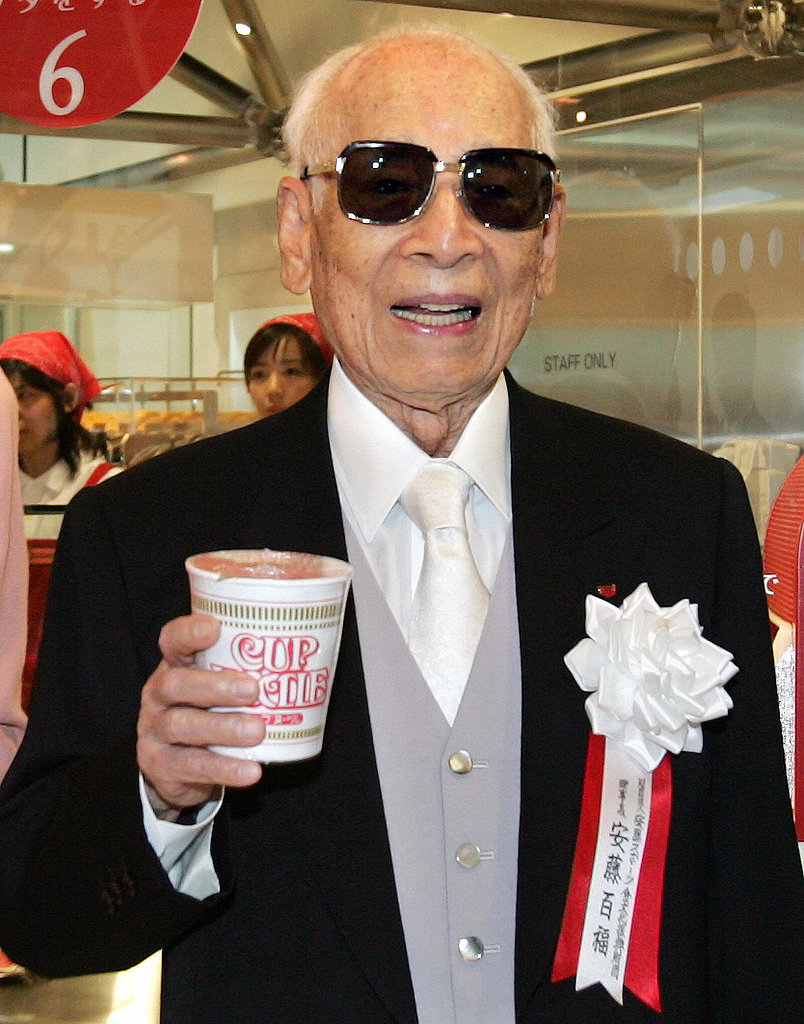 Source: Getty / Kazuhiro Nogi

Source: Google Doodles
Source: Teresa Sharp
Originally dreamed up by Ando during the post-WWII era as a reaction to Japan's nationwide hunger issues, Chicken Ramen, the first flavor of instant ramen, spawned a whole new era of instant ramen and was the grandfather to what is now Nissin's Top Ramen. (Ando famously stated, "Peace will come to the world when all its people have enough to eat.") While this style of fried instant noodles might now be commonplace and manufactured by dozens of other brands, it was a remarkable innovation in 1958 and a product that took years of tinkering by Ando to develop (hence the depiction of Ando experimenting in his shed).

Source: Google Doodles
Cup Noodles, the little brother of Top Ramen, came to fruition in 1978 and was originally dubbed Cup O' Noodles, before being shortened to Cup Noodles in 1993. This even-easier road to ramen was made with global expansion in mind, as Ando realized that American kitchens aren't typically stocked with bowls large enough to house a serving of ramen.
Source: Google Doodles
Ando's final invention came in 2005, shortly before his passing in 2007: "Space Ram," or Space Ramen, was the culmination of Ando's longtime desire to make noodles that could be consumed in space's zero gravity.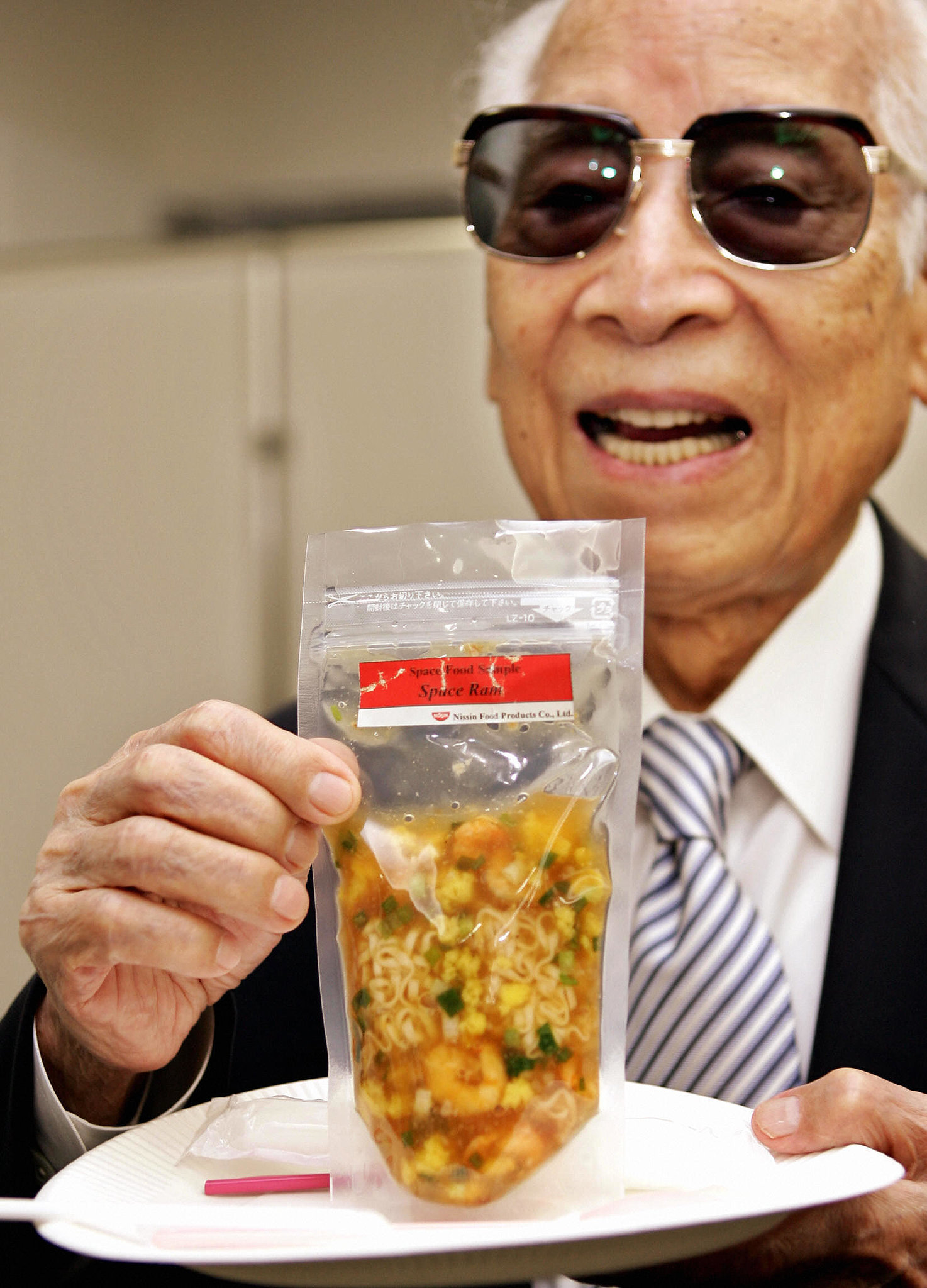 Source: Getty / Yoshikazu Tsuno
It's safe to say that Ando's legacy will be long-lived; an astounding 46.4 billion instant-ramen products are consumed globally per year. Instant-ramen fanatics can visit not one but two museums in Japan related to Ando's life — The Momofuku Ando Instant Ramen Museum in Yokohama and Cup Noodles Museum in Osaka. And, as you may have guessed, David Chang's wildly successful Momofuku restaurant group is also a nod to Ando.