Whole Foods Rotisserie Chicken Ingredients
The Truth Behind Whole Foods's $10 Rotisserie Chicken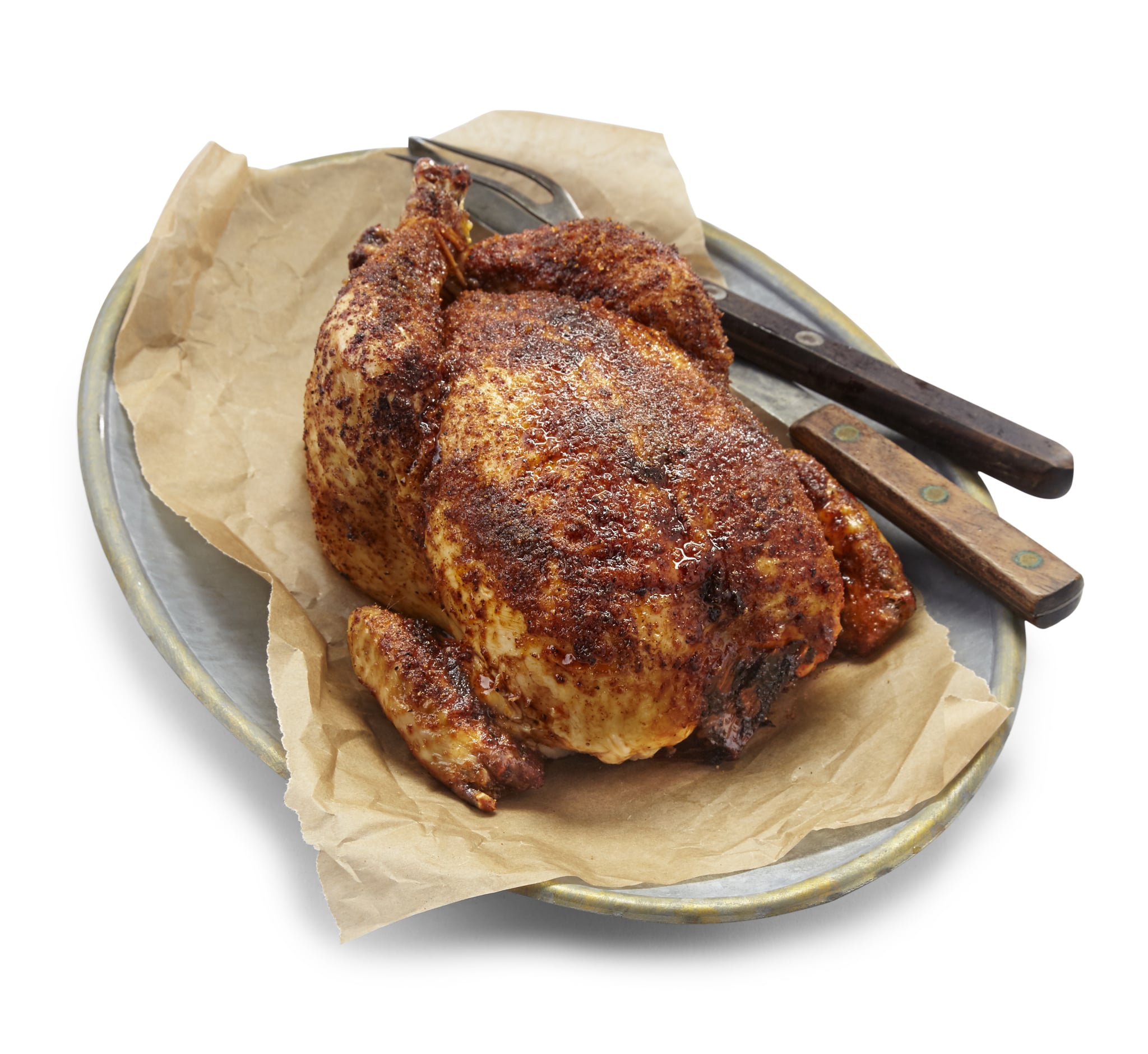 Whole Foods's rotisserie chicken never lets us down. It's affordable ($10 at most locations), downright delicious (the lemon-herb flavor is my favorite), and is a game changer when it comes to aiding in meal prep for a week's worth of lunch (one chicken goes a long way). But what makes it so addictive? We spoke to a Whole Foods spokesperson to get the scoop on one of the most popular and trustworthy items from Whole Foods.
1. From where does Whole Foods source its rotisserie chickens?
"Like the chicken found in our fresh meat case, all our rotisserie chickens come from farms certified by the Global Animal Partnership (GAP) 5-Step animal welfare rating system. They also meet our high quality standards — no antibiotics, no added growth hormones, and no animal byproducts in feed."
2. How are they seasoned?
"They're seasoned in-store with our own marinades and spice rubs, then slowly flame-roasted until tender and juicy. In addition to our classic rotisserie chicken flavors, our stores are featuring a new, limited-edition flavor each month paired with a fun on-theme side. Right now you can find tequila lime rotisserie chicken (rubbed with roasted chiles, lime, and garlic with a splash of tequila for good measure), paired with chipotle-roasted summer squash as a side. Starting May 24, our stores will feature Kansas City BBQ rotisserie chickens and smoky collard greens."
3. What happens to extras past the sell-by date?
"We strictly follow all food safety guidelines when it comes to expired products. Of course, if there's remaining product on our hot bars at the end of the day, our stores are empowered to work with food banks and organizations like Food Donation Connection that can find a home for food that is still safe to eat."
Image Source: Whole Foods