Baileys's New Limited-Edition Apple Pie Irish Cream Liqueur
Baileys's New Liqueur Apparently Tastes Like a Freshly Baked Apple Pie With Hints of Spice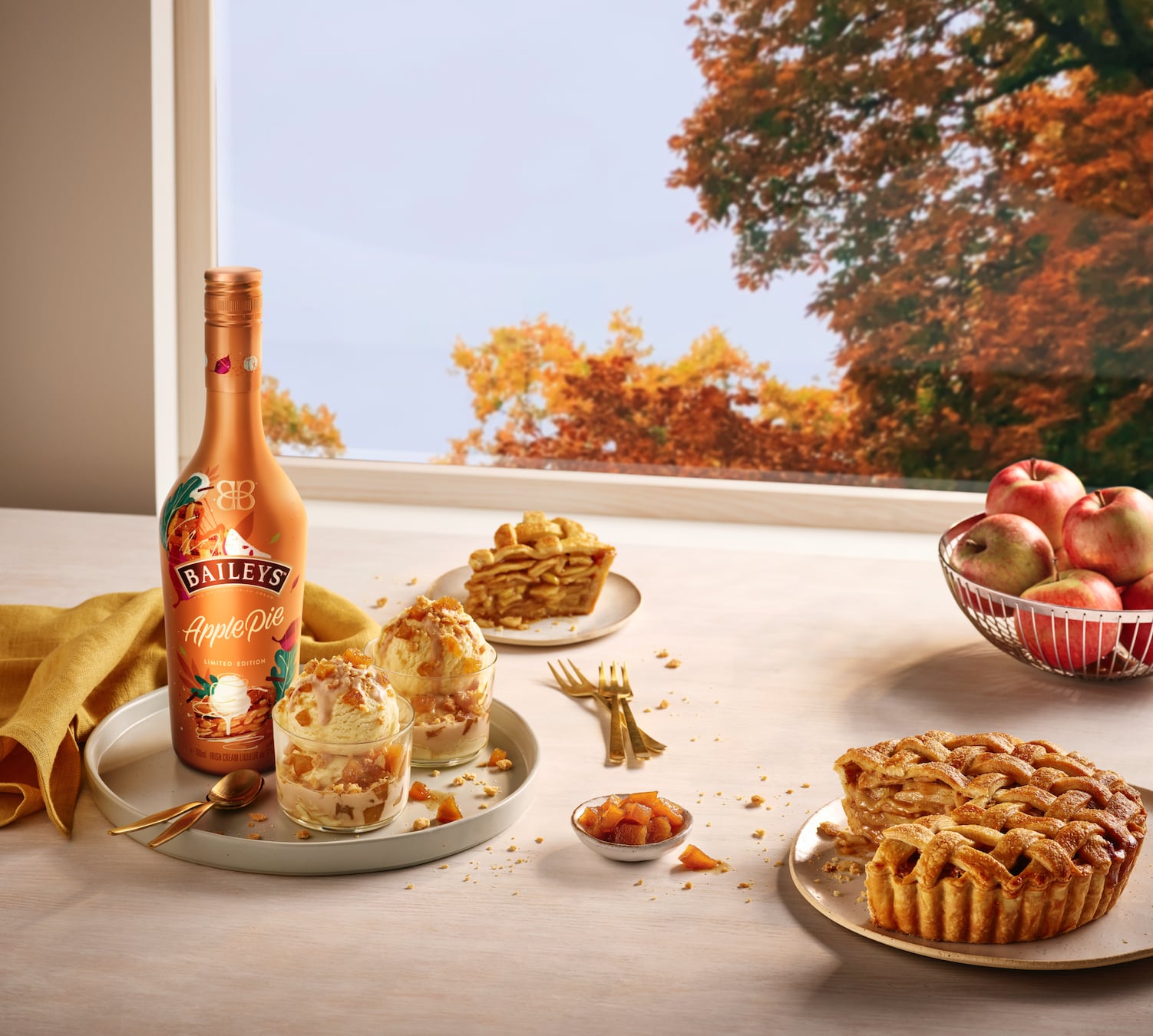 While it's not quite fall yet, we hope you're craving the sweet, warm flavors the season brings, 'cause Baileys just released an apple pie Irish cream liqueur. The signature Baileys whiskey is a favorite of many for its creamy, sweet taste, but we can imagine that the apple pie twist makes it a perfect balance between a dessert and a drink, especially for the fall.
The limited-edition liqueur is described as a blend of the "classic flavors of freshly baked apple pie and creamy vanilla ice cream with hints of cinnamon and spice." While the unique taste experience might not be everyone's cup of tea, the sweet combo could make for a yummy treat poured into a latte, or over ice cream as a dessert.
Luckily, you don't have to wait until apple-picking season to get your hands on Baileys's newest addition — it's currently available for purchase nationwide at liquor stores for about $25 a bottle. The liqueur brand is also offering an Apple Pie Friendsgiving Kit on home delivery service Cocktail Courier's website, which includes the apple pie Baileys, as well as a mini apple crumb pie and ingredients to make an apple chai cocktail. Ahead, take a closer look at Baileys's Apple Pie flavor.
Image Source: Baileys