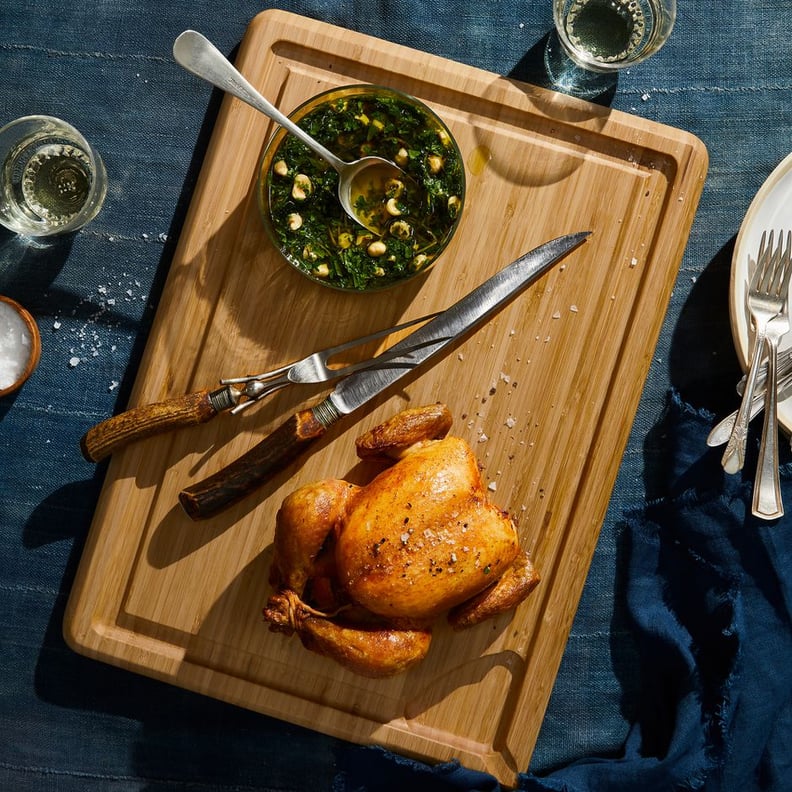 Food52
Food52
As POPSUGAR editors, we independently select and write about stuff we love and think you'll like too. If you buy a product we have recommended, we may receive affiliate commission, which in turn supports our work.
When you think of kitchen essentials, the first things that come to mind are probably plates, glasses, silverware, and the ever-essential pans, pots, spatulas, and coffee maker. What you might not think of immediately is a cutting board — but we've got 10 reasons a cutting board should be a staple in every kitchen.
Whether you're eyeing the cutting board with storage that's gone viral on TikTok, dishwasher-safe options, or cutting boards that can go over the sink, this list of 10 cutting boards has something for you. Plus, a high-quality cutting board can double as a cheeseboard, which you know we're all about. Keep reading to shop our selections.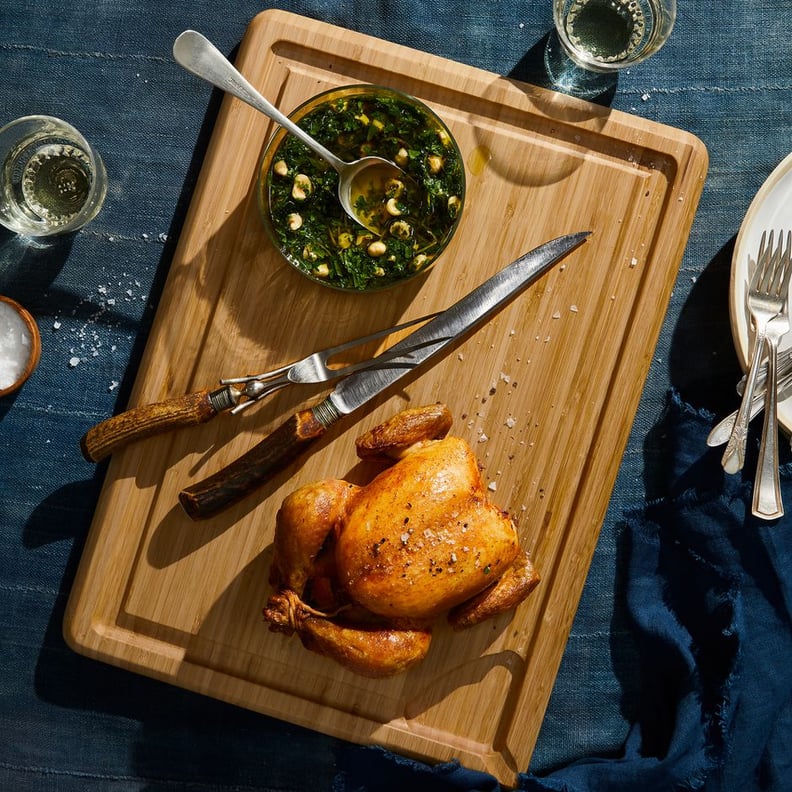 A Classic Cutting Board: Five Two by Food52 Bamboo Double Sided Cutting Board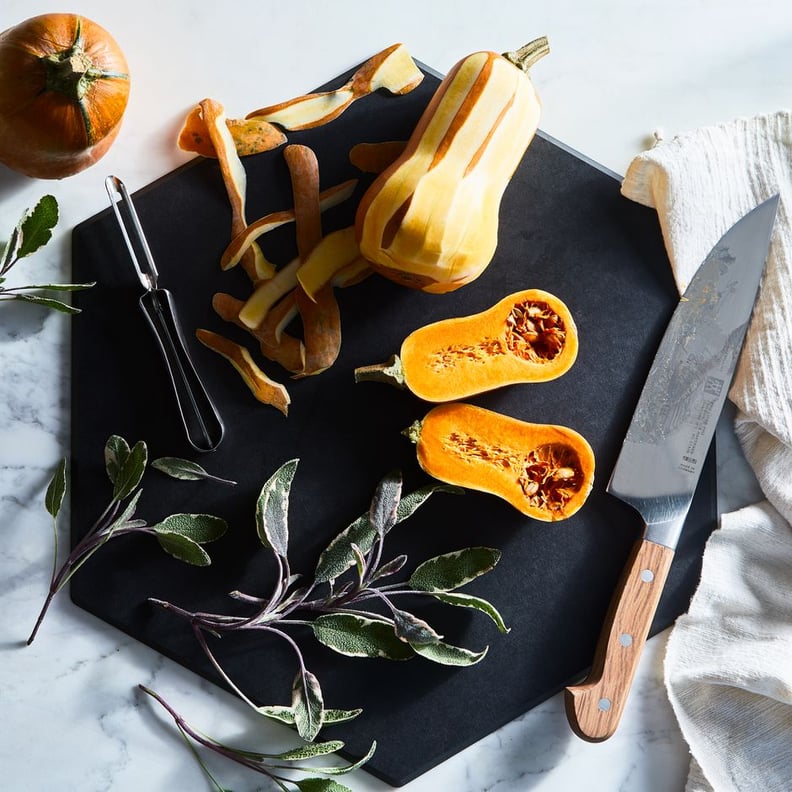 A Matte Cutting Board: Epicurean Matte Black Hex Boards
If aesthetics are important to you, this set of three Epicurean Matte Black Hex Boards ($85) is the perfect pick. It comes in three sizes and can also be used as a serving platter.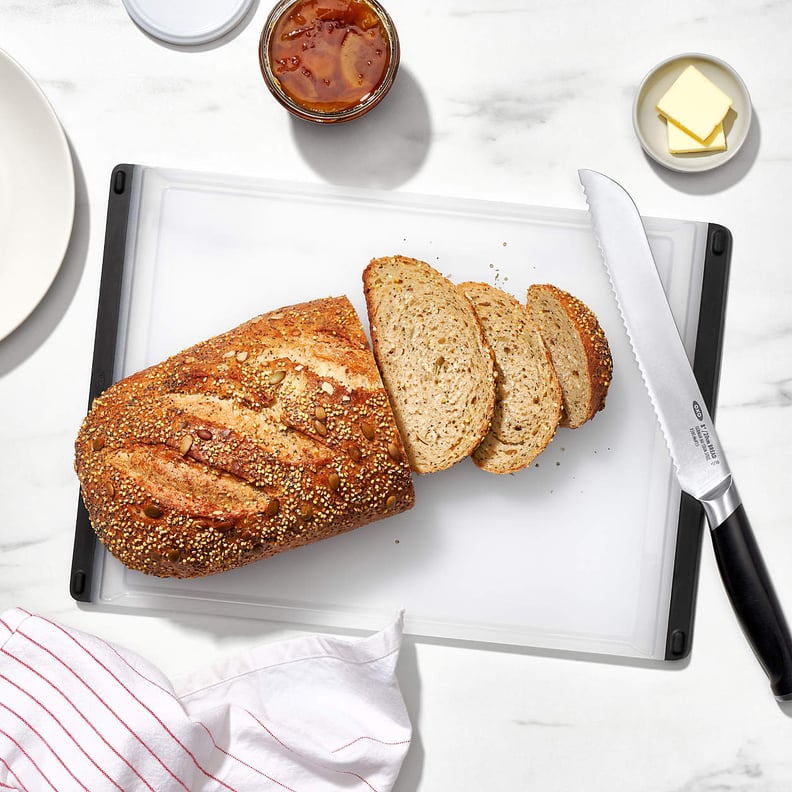 A Dishwasher-Safe Cutting Board: OXO Utility Cutting Board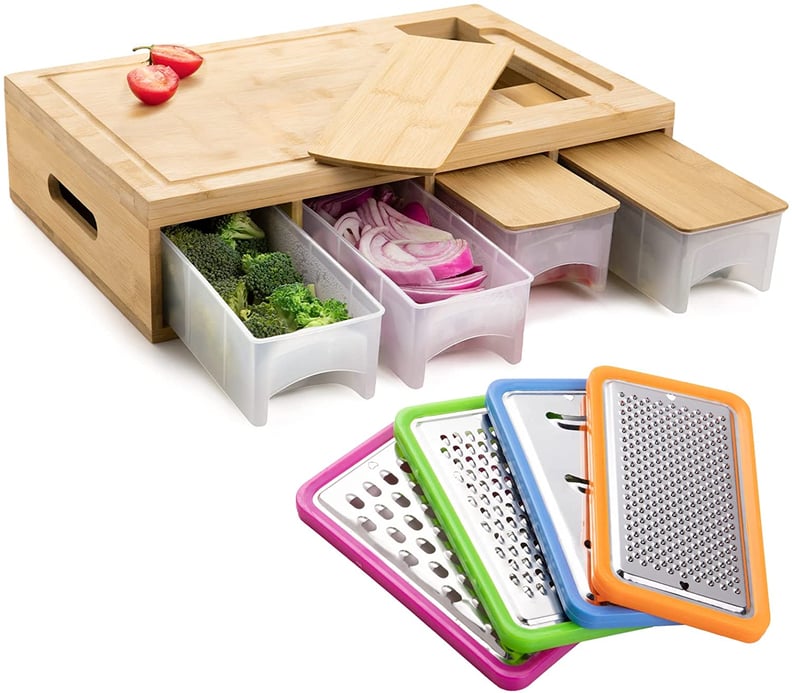 The Famous TikTok Cutting Board: Shinestar Cutting Board
This Shinestar Cutting Board ($57) is all over TikTok. It's got compartments, graters, and lids — everything you could need to create a delicious meal.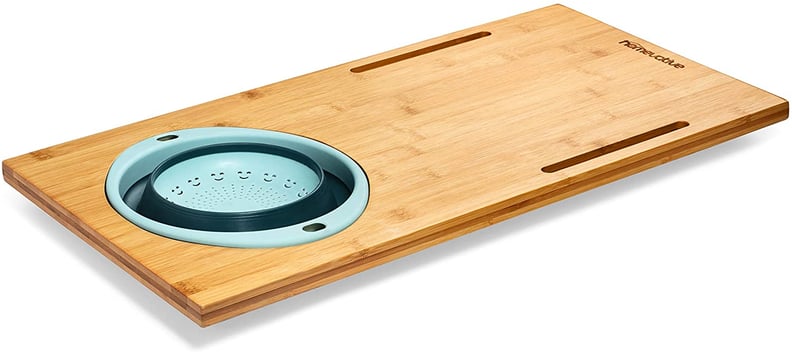 An Over-the-Sink Cutting Board: Homevative Over the Sink Bamboo Cutting Board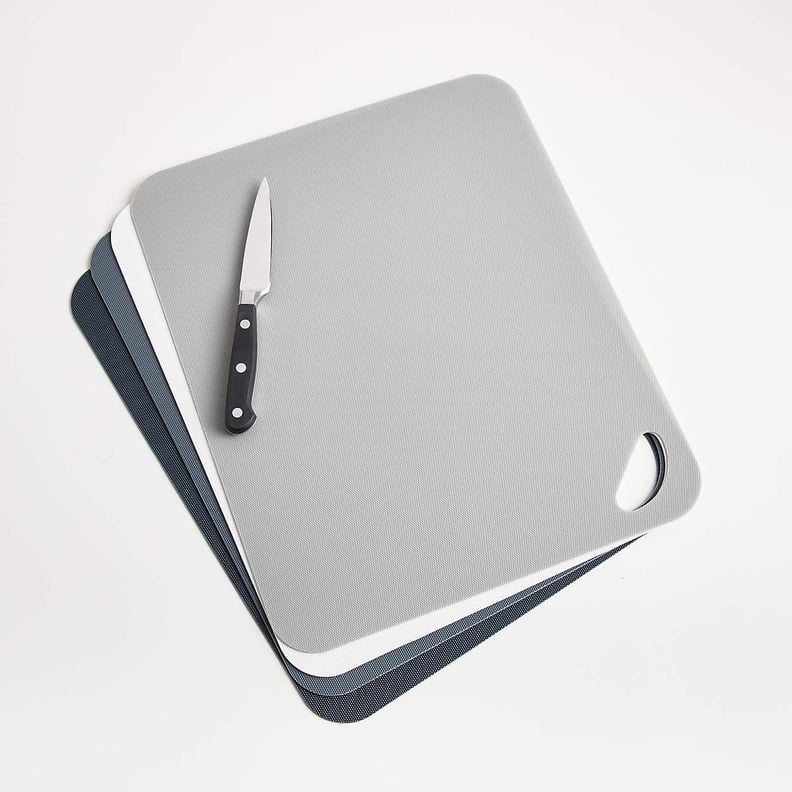 An Easy-to-Store Cutting Board: Crate & Barrel Flexible Grip Mats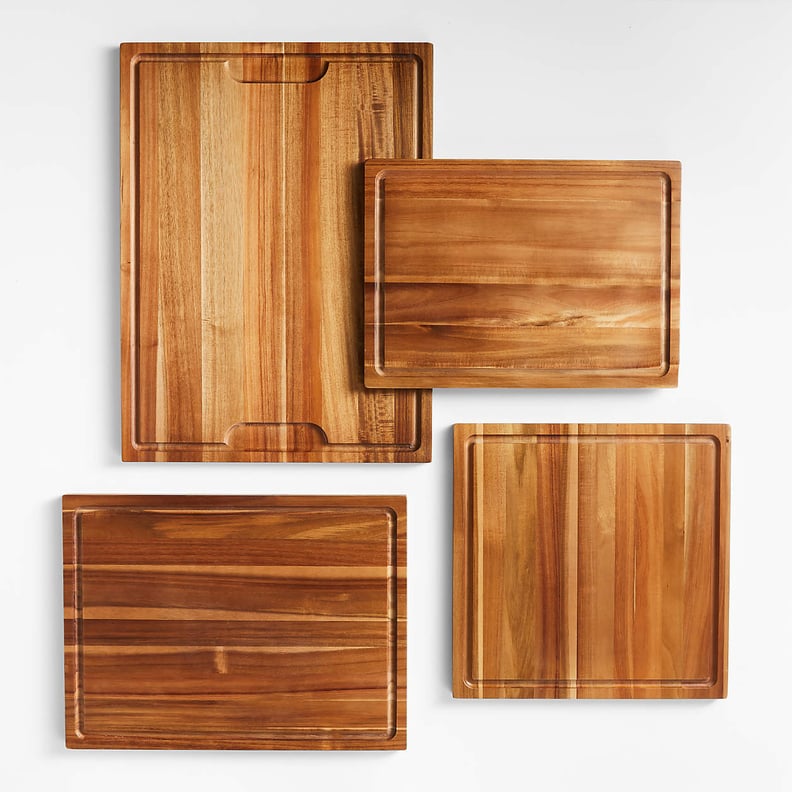 A Wooden Cutting Board: Crate & Barrel Acacia Edge-Grain Cutting Board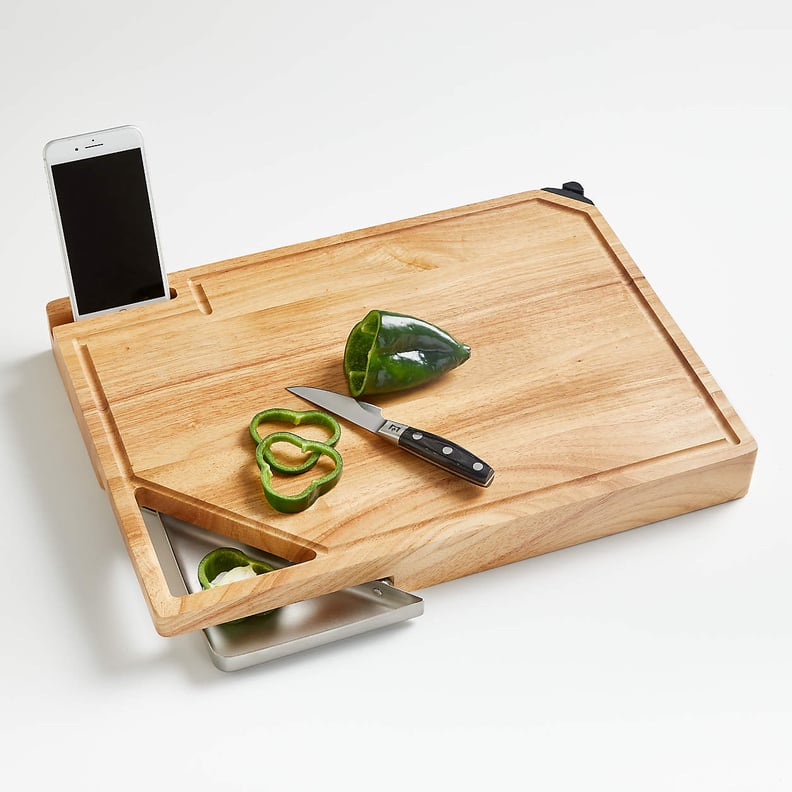 A Complete Cutting Board: Crate & Barrel Best Cutting Board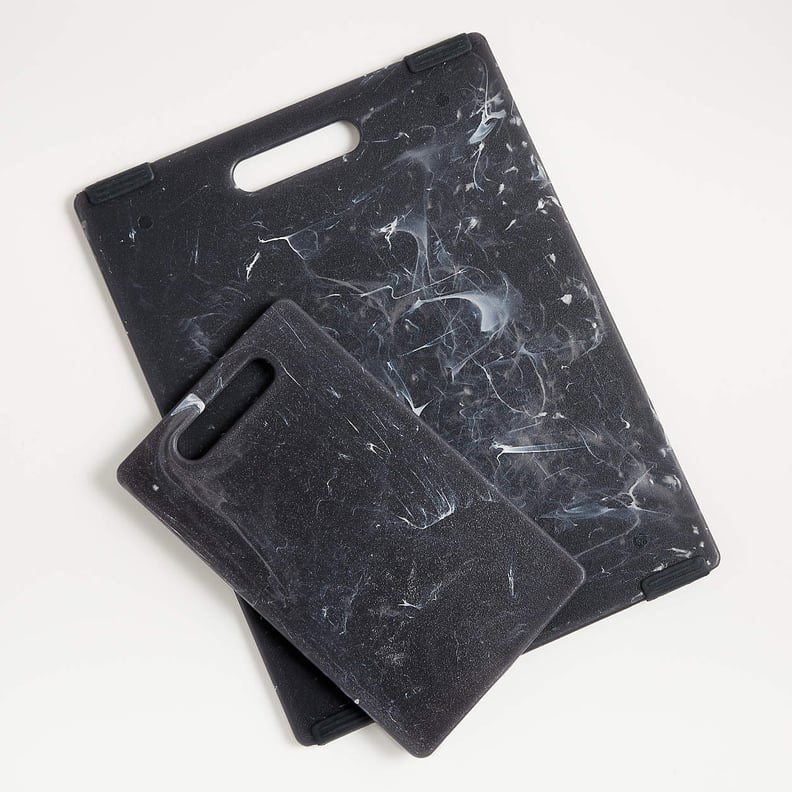 A Marble Cutting Board: Crate & Barrel Jelli Reversible Black Marble Cutting Boards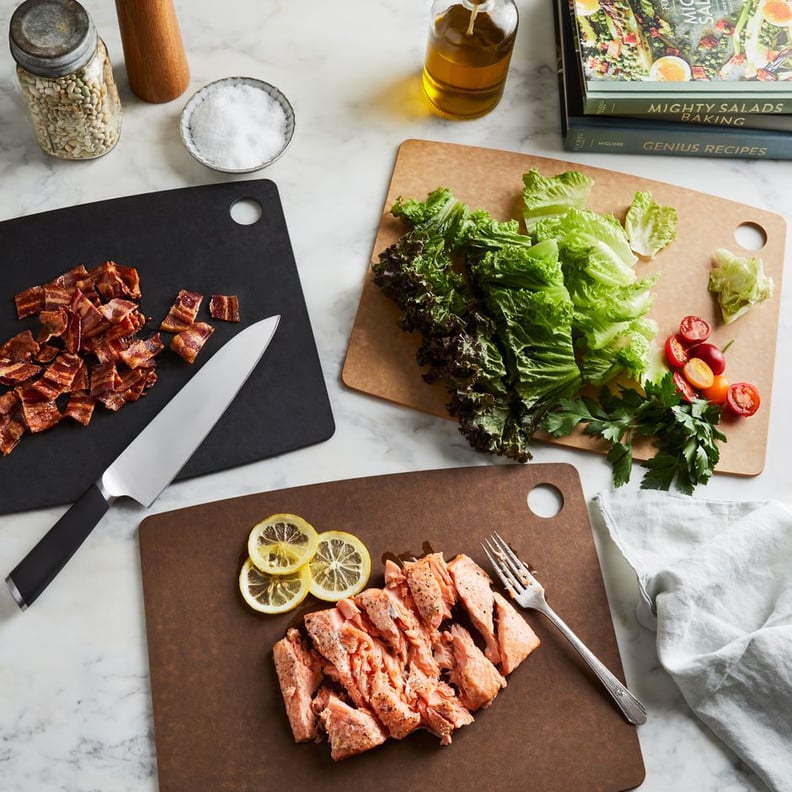 Starter Cutting Boards: Epicurean Mixed Cutting Boards
If you're just getting into cooking, these Epicurean Mixed Cutting Boards ($80 for three) are a great choice. They're lightweight, easy to store, and sturdy.