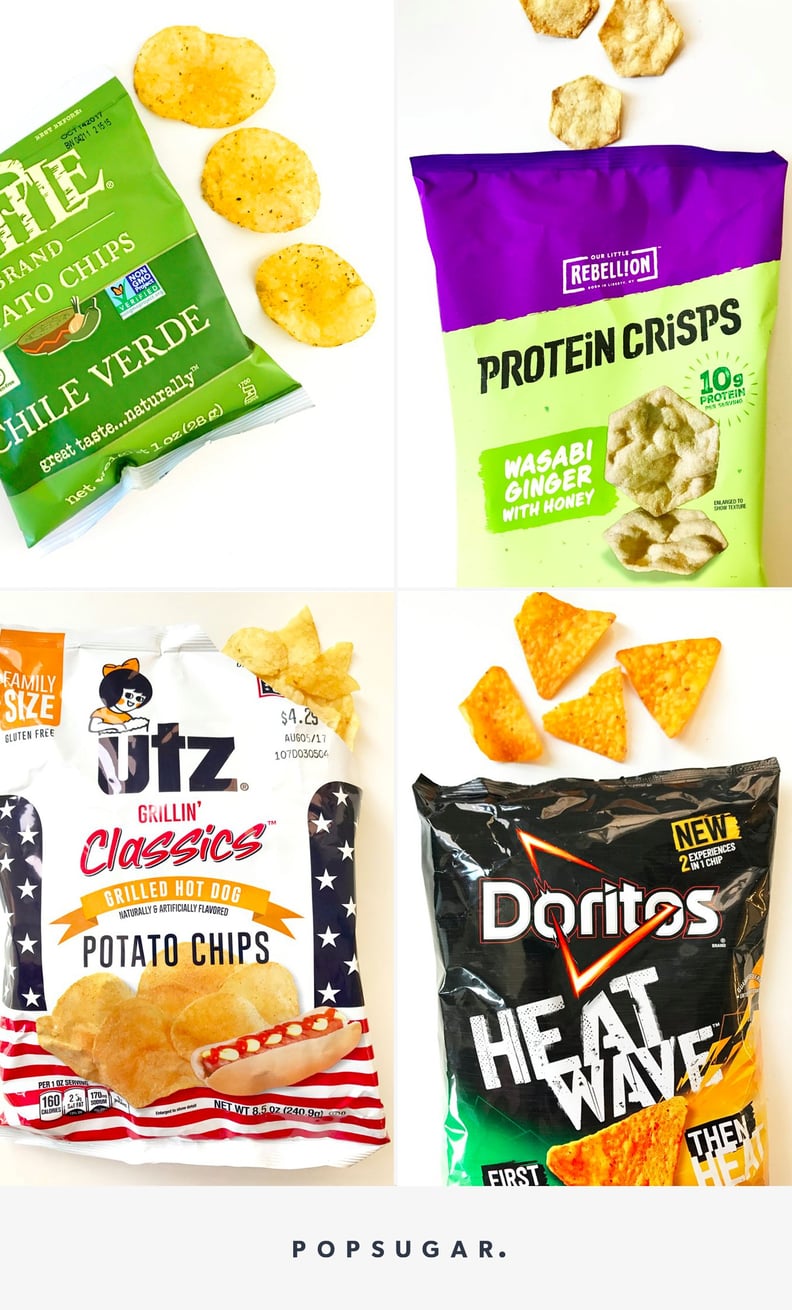 POPSUGAR Photography | Erin Cullum
POPSUGAR Photography | Erin Cullum
This year, grocery stores across the country have stocked their shelves with some addictive new snacks. Among the upper echelon of these new creations are a variety of irresistible chips. And really, who doesn't love finding new chip flavors to stock in their pantry for optimum snacking? Whether they're salty or spicy, you won't be able to stop eating any of the following chips, all of which we've tried and approve of. We've already found new flavors with an intense kick and even some with a mellow sweetness. Read on for all the best new chips of the year so far, and make sure to check back as we update this list with any new drops.
— Additional reporting by Erin Cullum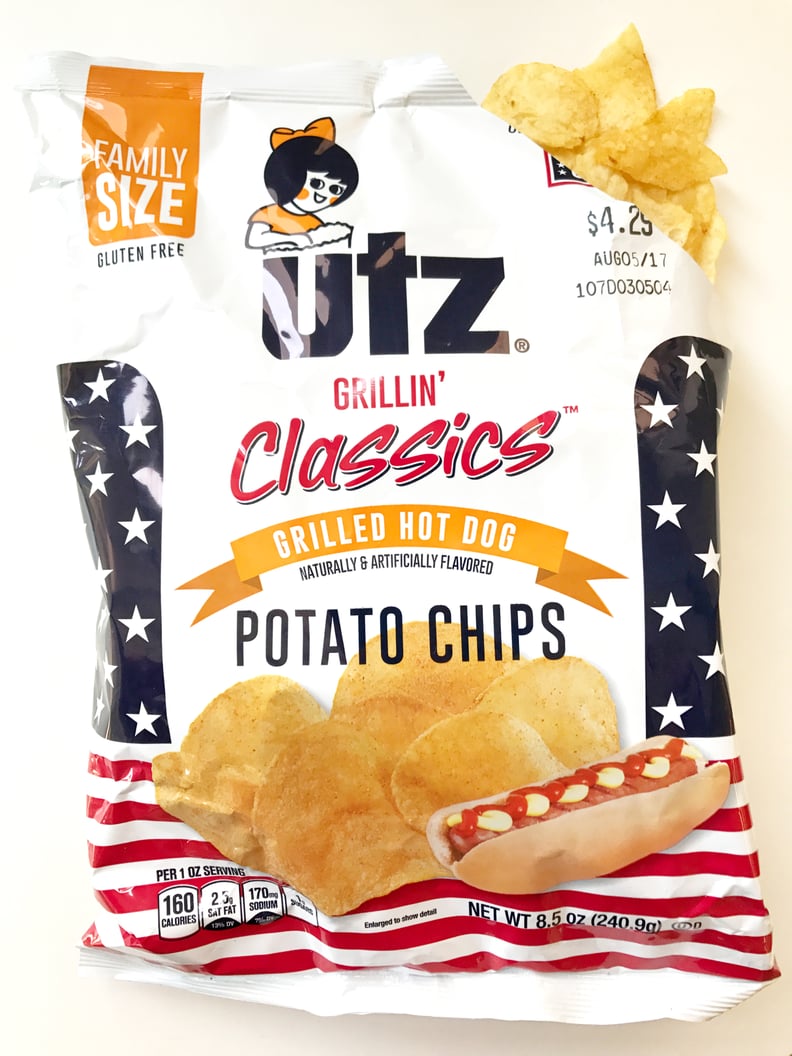 Utz Grillin' Classics in Grilled Hot Dog
Yes, these are hot-dog-flavored potato chips. Welcome to America. And you know what? They're so good. We were skeptical upon trying these because we weren't exactly sure what gave these chips a hot-dog flavor. But after one bite, we totally got it. Just like the olden days of dipping potato chips in ketchup (did anyone else do this?), these thin and crunchy chips deliver a sweet ketchup flavor along with a smoky flavor that can only be described as the char of a grill. If you set out a bowl of these at your next outdoor BBQ, they'll be devoured alongside the actual hot dogs — trust.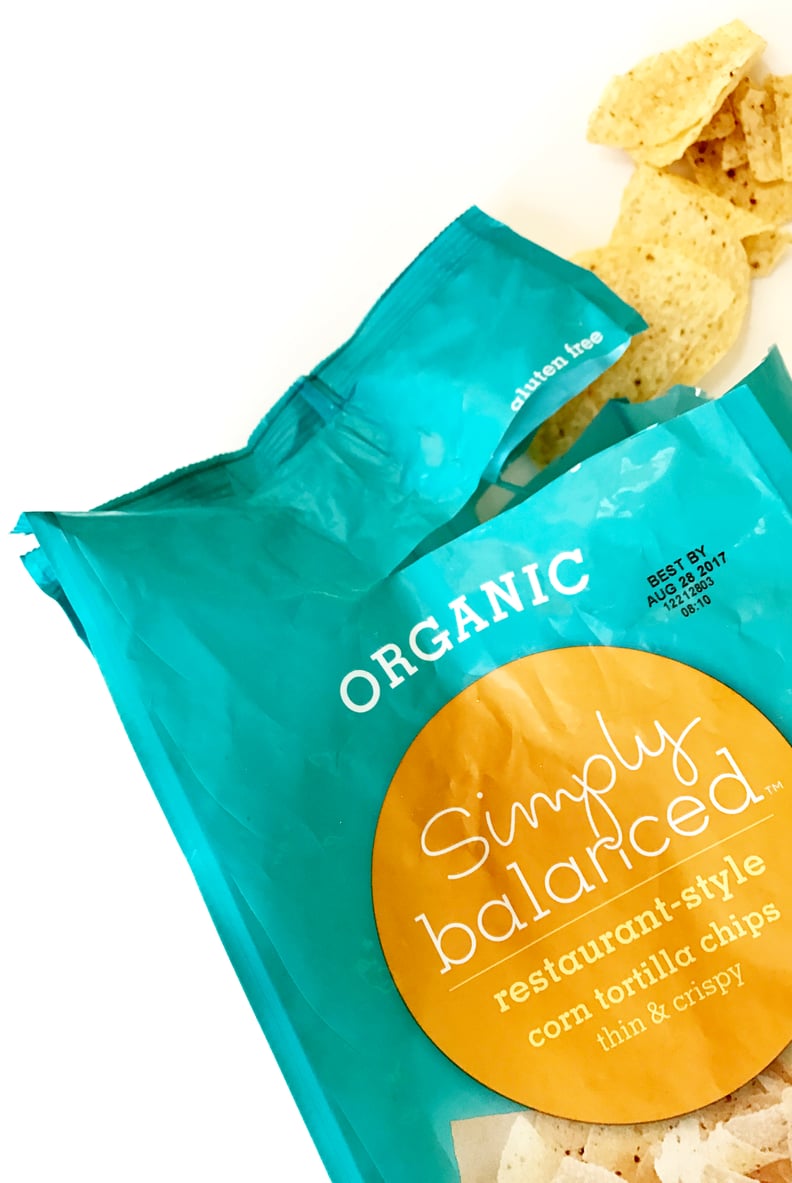 Simply Balanced Organic Restaurant-Style Corn Tortilla Chips
If you're always on the hunt for a high-quality, store-bought tortilla chip, you'll find your next favorite at Target. One of the store's food brands, Simply Balanced, has new Organic Restaurant-Style Corn Tortilla Chips, and they're nearly perfect. The thin and crispy corn chips are sturdy enough to stand up to a dip but also great as a snack on their own.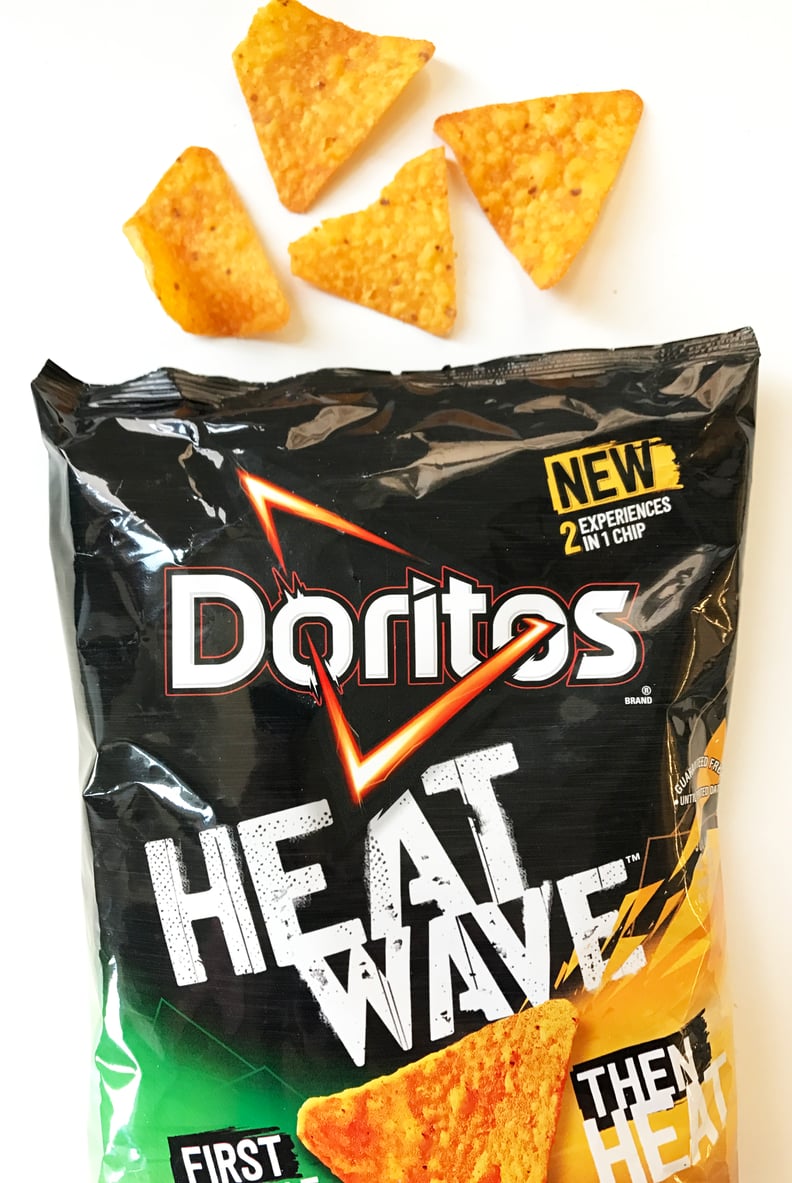 Doritos Heat Wave
What does a new flavor of Doritos called Heat Wave actually taste like? Surprisingly, not crazy-spicy. These orange chips are just like the classic Doritos you know and love, but with a manageably spicy kick. The package promises "first chipotle cream, then heat," and it holds true. The nacho cheese chips have a hint of chipotle flavor and a punch of heat in every bite.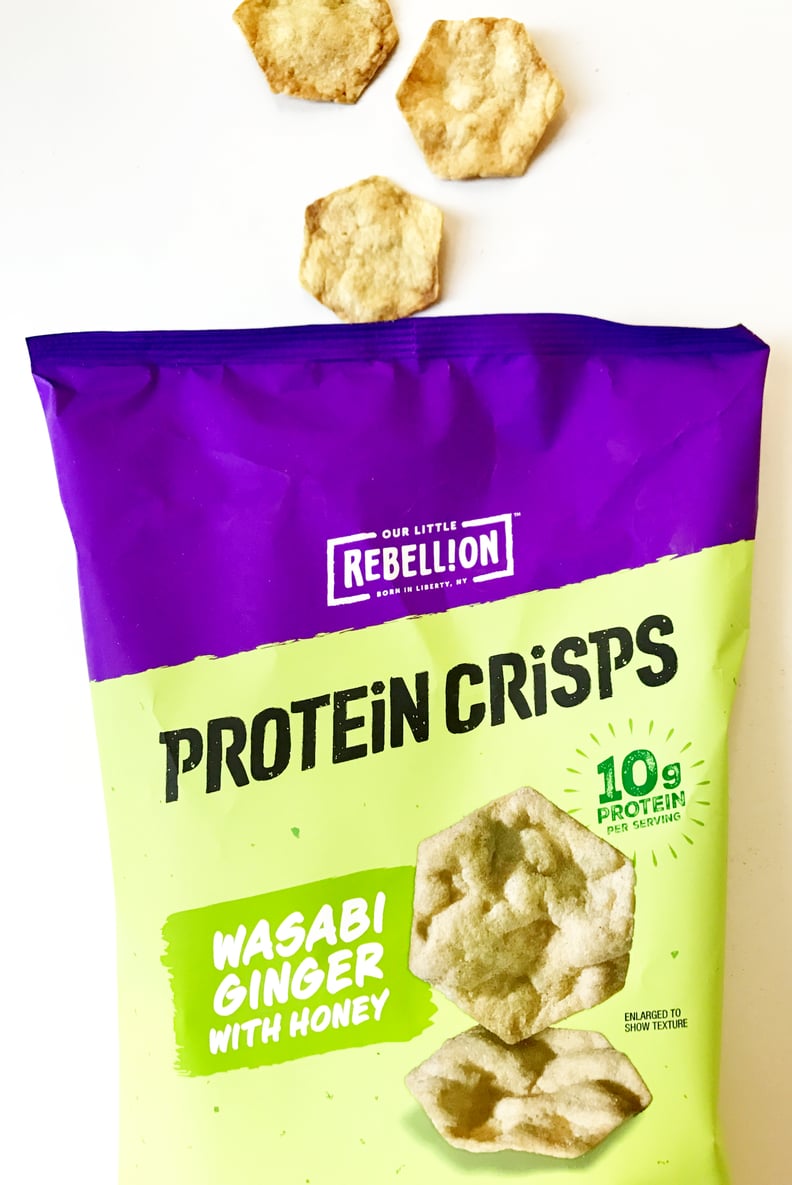 Our Little Rebellion Protein Crisps in Wasabi Ginger
Unless you read the label on the back of the bag and discovered that the first ingredient in these chips is soy protein, you'd never know these are actually good for you. Our Little Rebellion Protein Crisps are a satisfying alternative to potato chips, and we're smitten with the Wasabi Ginger flavor. These protein-packed chips are so good; you'll be tempted to eat the whole bag.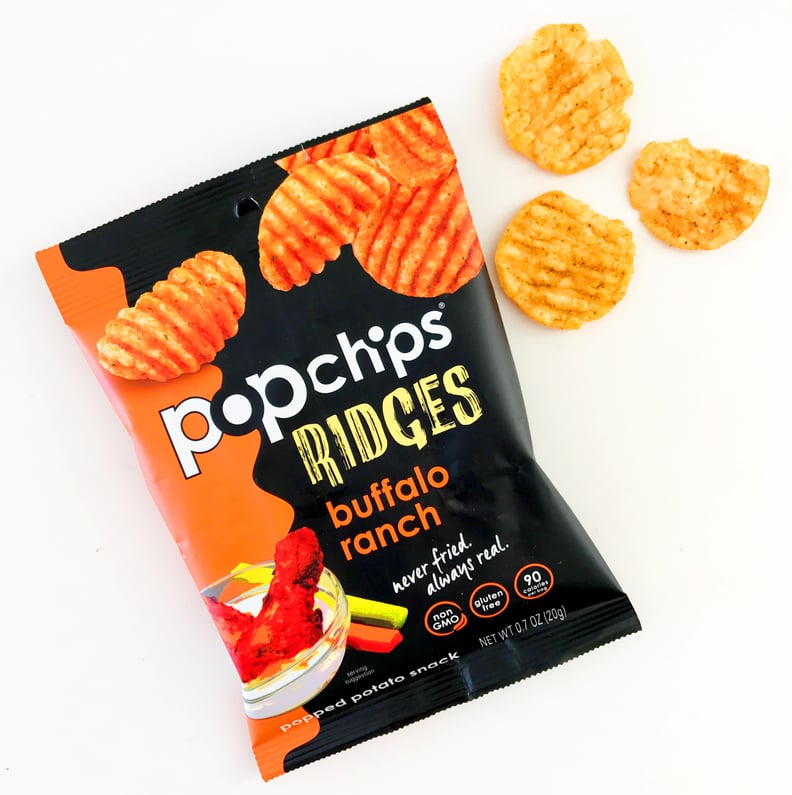 Popchips Ridges in Buffalo Ranch
If you're looking for a healthier ridged potato chip, you'll love this fiery new product from Popchips. Be warned: the Buffalo Ranch flavor is notably spicy and isn't for wimps, but if you douse everything in buffalo sauce and live for a crunchy chip, this is the snack for you.
Kettle Brand Potato Chips in Chile Verde
If your favorite salsa is salsa verde, you need these chips in your life. Made with the flavors of jalapeño, garlic, green bell pepper, chili powder, and onion powder, these Kettle Brand chips are not too spicy but pack a serious flavor punch. They taste like a jalapeño chip just met a sour-cream-and-onion chip.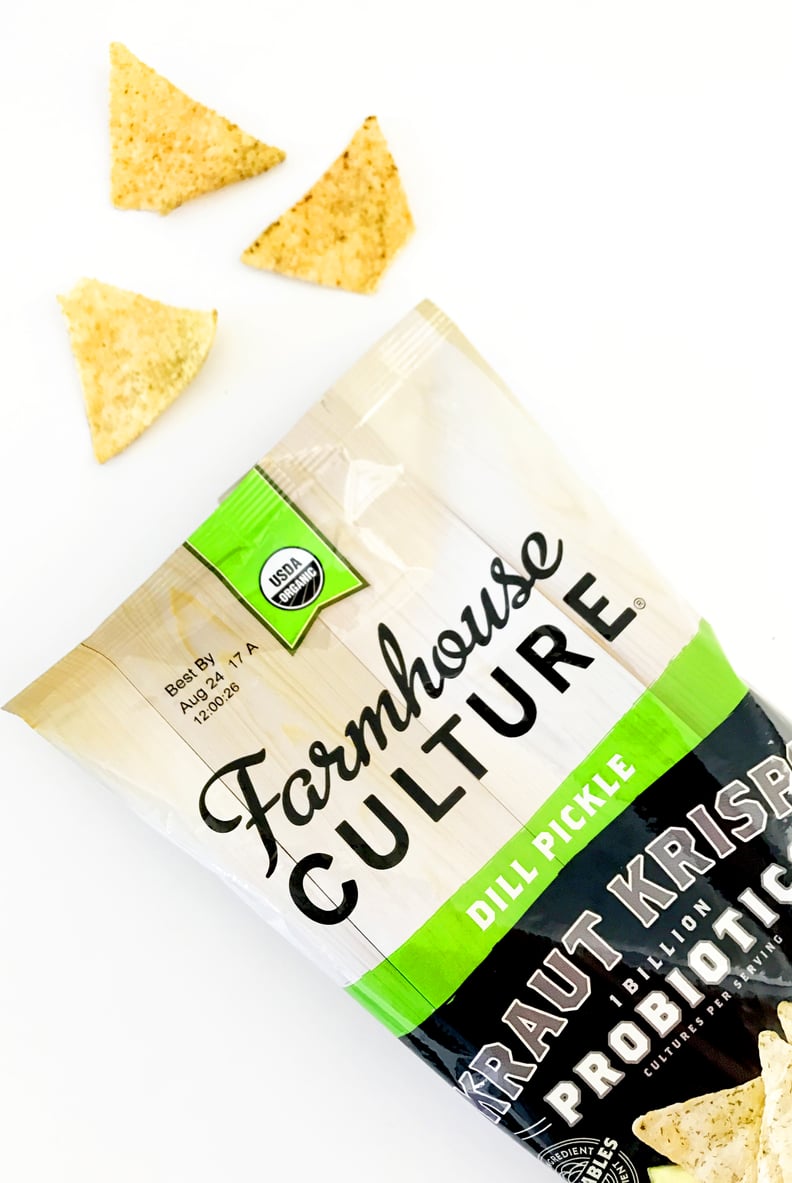 Farmhouse Culture Kraut Krisps in Dill Pickle
First things first: pickle snacks are a big "dill" right now. And did you ever imagine you'd be eating a chip made from sauerkraut? The two worlds have collided with the Dill Pickle-flavored Kraut Krisps from Farmhouse Culture, and the result is seriously addictive. The flavor combination of salty, briny sauerkraut and tangy pickles is a match made in heaven. These chips allow you to eat a snack full of probiotics without even realizing it.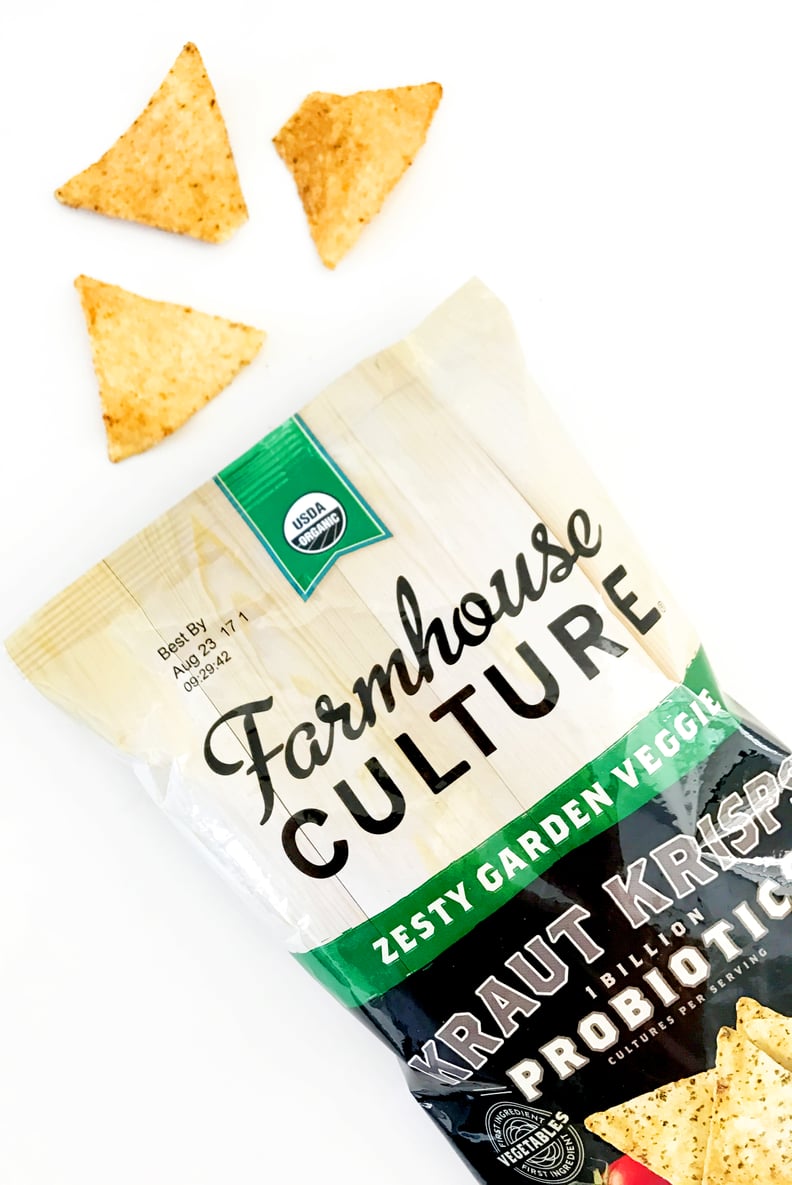 Farmhouse Culture Kraut Krisps in Zesty Garden Veggie
Farmhouse Culture's Kraut Krisps are so good that we couldn't choose just one flavor. Our second-favorite variety is the Zesty Garden Veggie — it makes us feel like we're eating a healthy Dorito. These crispy chips are coated in the flavors of tomato, basil, onion, red bell pepper, and garlic.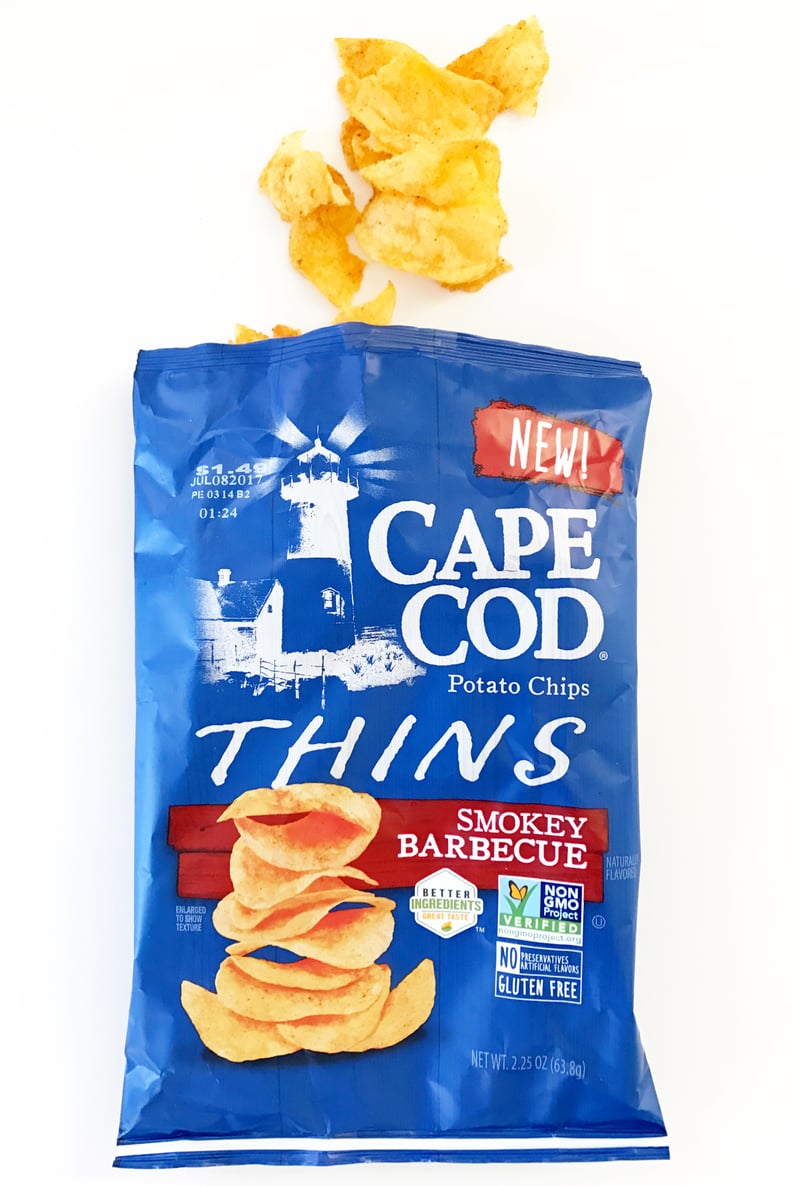 Cape Cod Thins in Smoky Barbecue
People who love a thin and crispy potato chip will want to try the new, thinner version of Cape Cod chips. We're big fans of the Smoky Barbecue flavor, which is equal parts sweet and salty, but the original flavor is just as finger-licking good.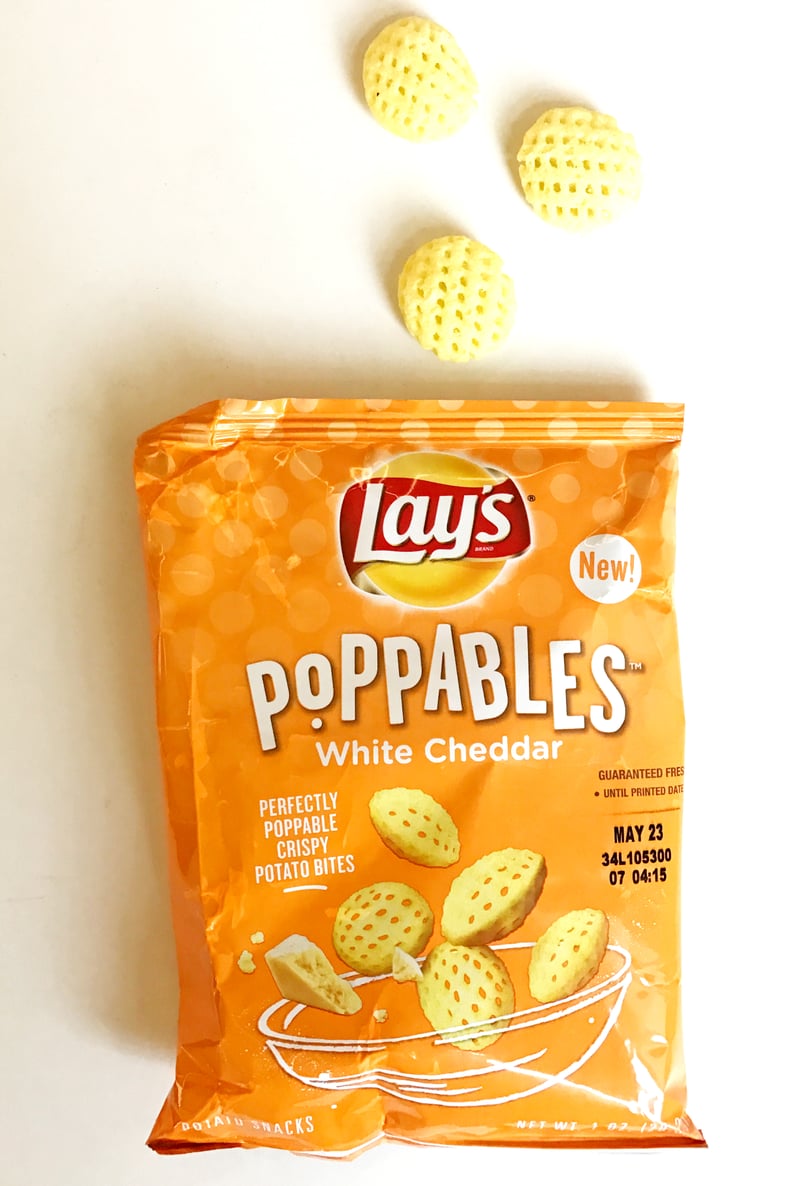 Lay's Poppables in White Cheddar
Discovering new Lay's flavors is always fun, but new shapes are even better. The Poppables are puffy, ridged chips that almost resemble waffle fries, and the White Cheddar flavor is perfectly cheesy and salty.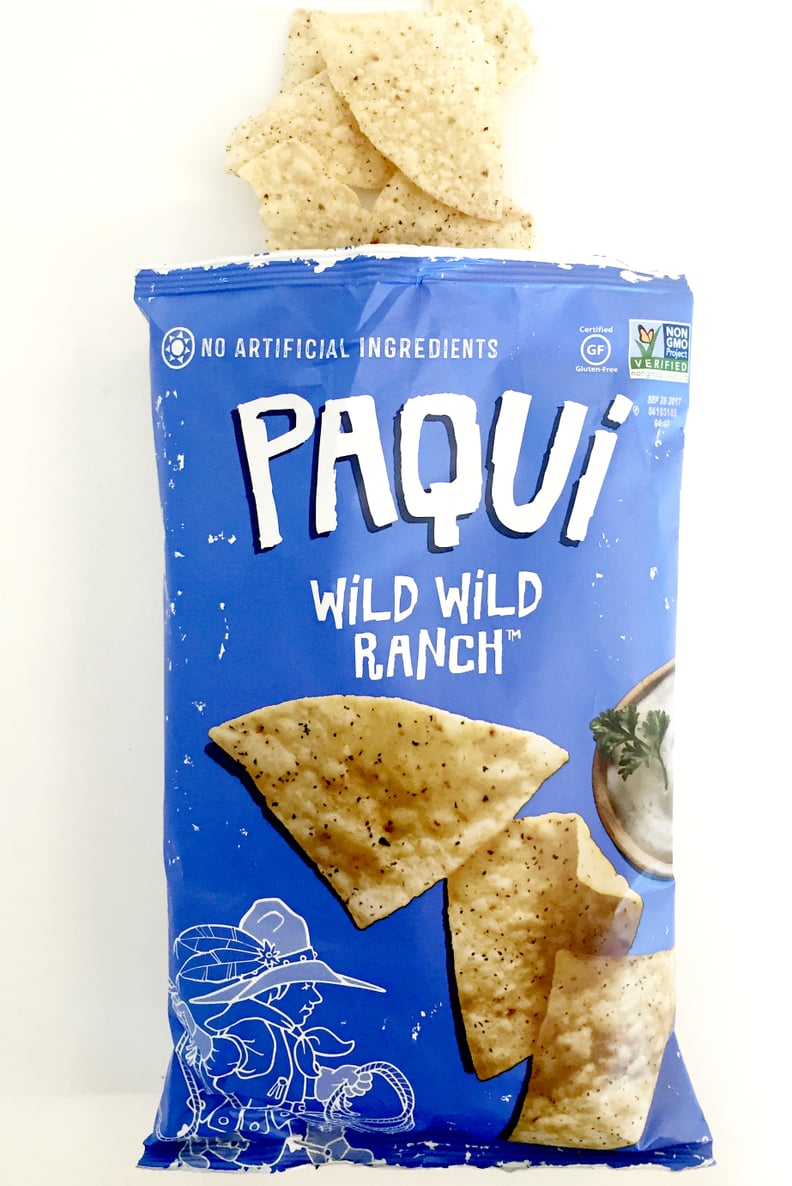 Paqui Wild Wild Ranch
We're huge fans of the new chip flavors Paqui released last year, and this latest addition will quickly become a favorite, too. As you might have guessed, the Wild Wild Ranch tortilla chips taste similar to Cool Ranch Doritos, but they contain no artificial ingredients.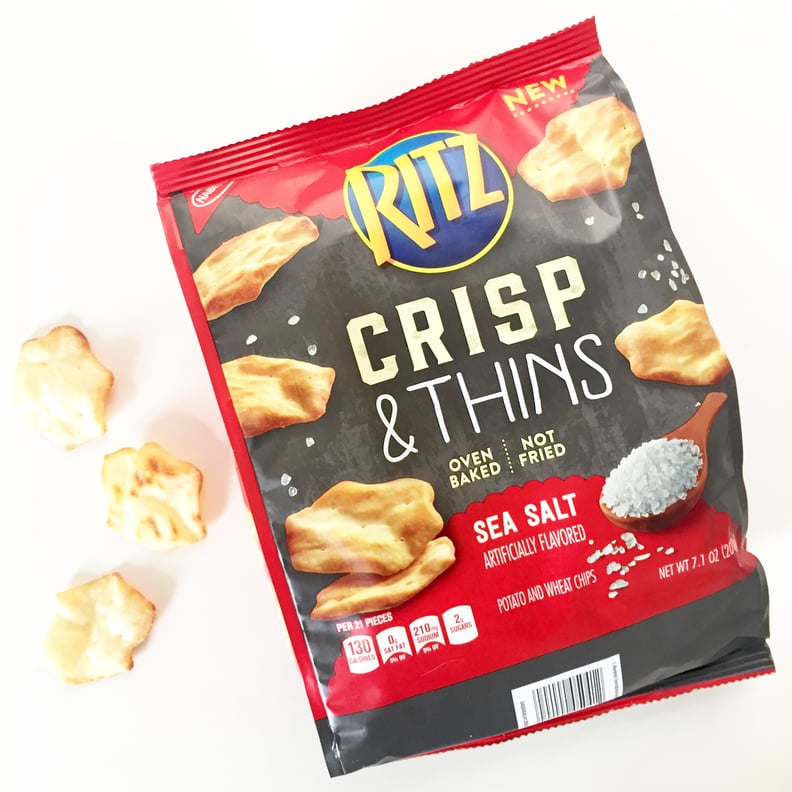 Ritz Crisp & Thins in Sea Salt
Ritz Chips have been around for years now, but these new Ritz Crisp & Thins are entirely different . . . and entirely addictive. Like a hybrid between a potato chip and a Ritz cracker, these oven-baked spheres are incredibly crunchy and not greasy. We're partial to the Sea Salt flavor because it has the right amount of seasoning without being overpowering.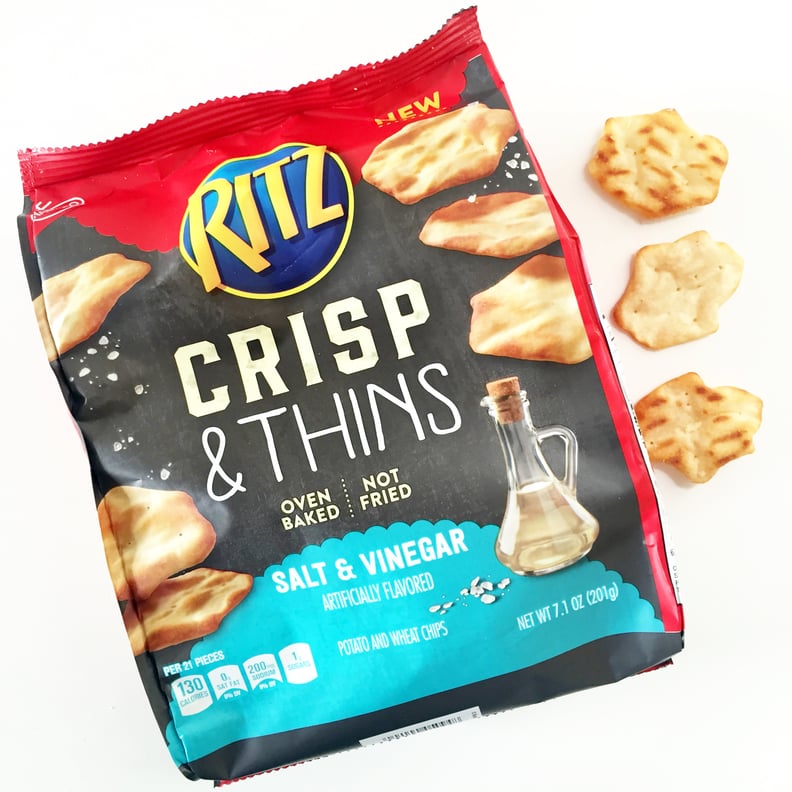 Ritz Crisp & Thins in Salt and Vinegar
In addition to the Sea Salt Ritz Crisp & Thins, we love the Salt and Vinegar variety. You'll be licking your fingers after every tangy, salty, acidic bite. I like to think I'm eating a healthier alternative to salt-and-vinegar chips, which gives me an excuse to eat another handful, right?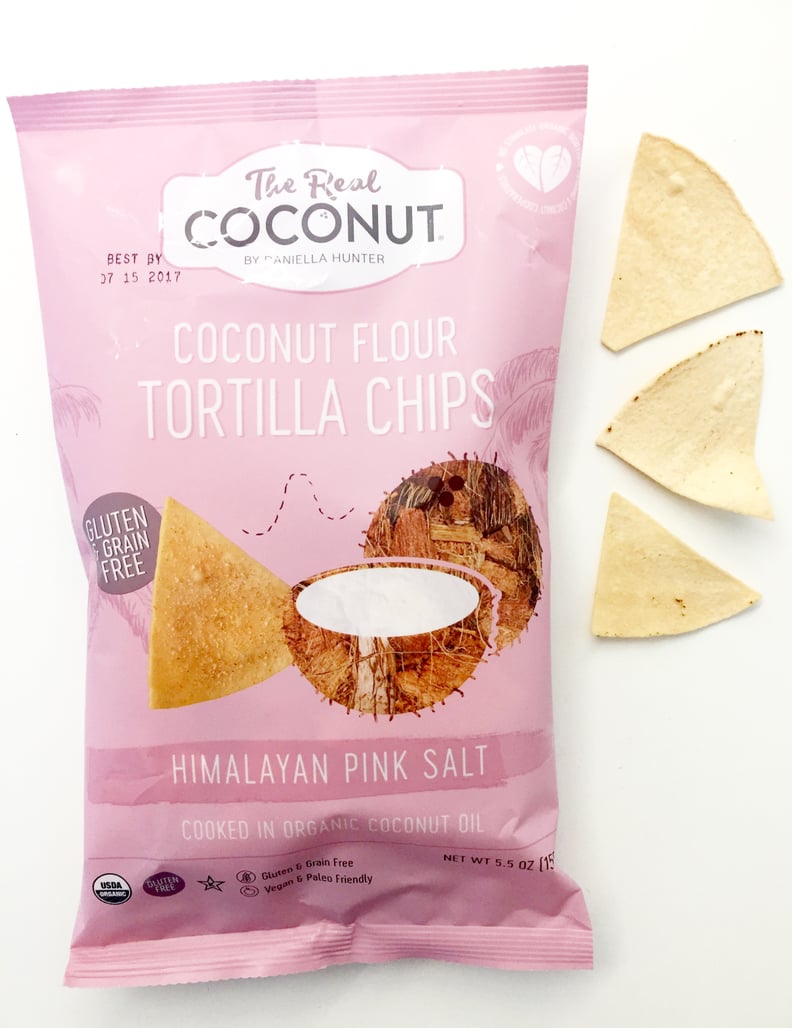 The Real Coconut Coconut-Flour Tortilla Chips in Himalayan Pink Salt
Not only are these grain-free tortilla chips made with coconut flour, but they're also cooked in coconut oil. A healthy corn-chip alternative, the chips are crunchy, nongreasy, and clean. We like the Himalayan Pink Salt flavor the most . . . not to mention the aesthetically pleasing pink packaging!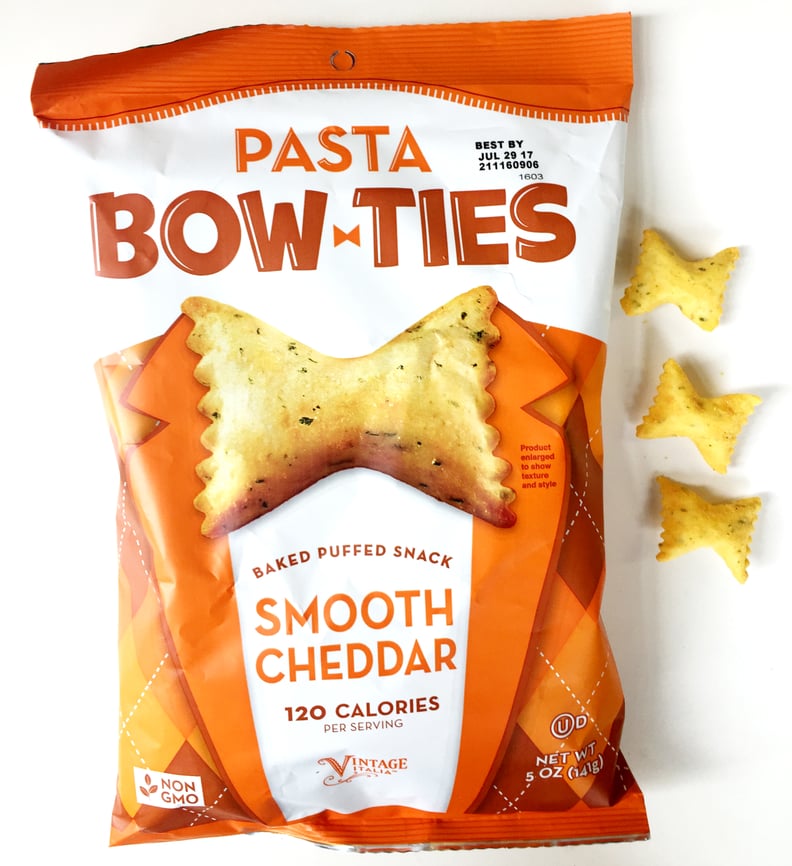 Pasta Bow Ties in Smooth Cheddar
Pasta chips in the shape of bow ties?! We were smitten the moment we saw these, but the tough part was choosing a favorite flavor out of Creamy Ranch, Meatball Parmesan, Smoked Cheddar, and Honey Butter. The verdict is in, and the cheesy flavor reigns supreme for sure. This pasta-inspired snack is an exciting alternative to your average potato chip.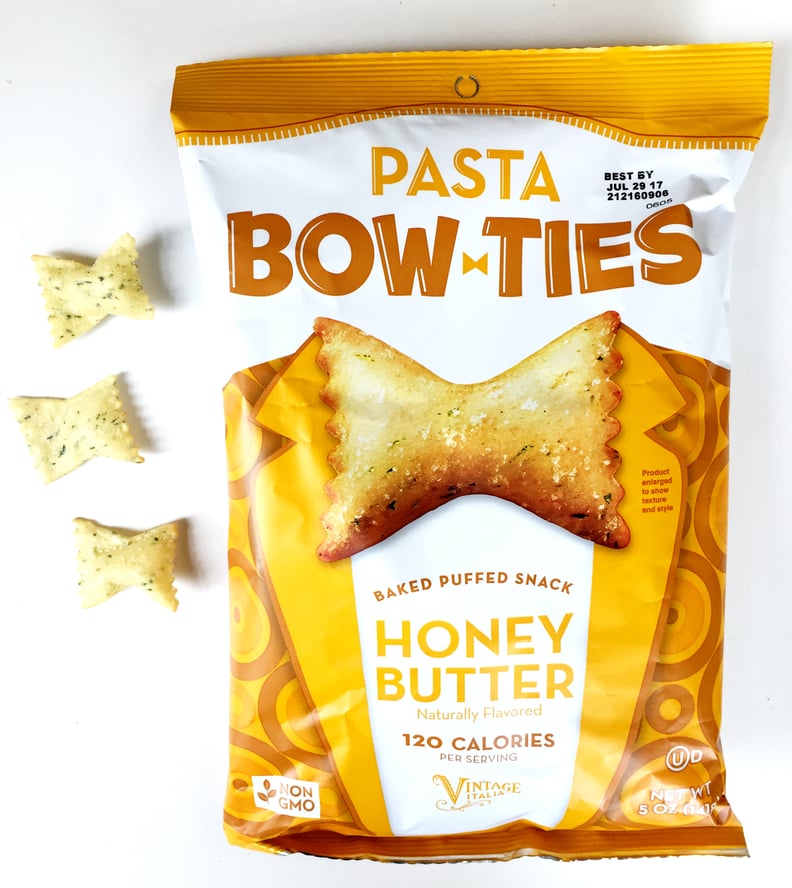 Pasta Bow Ties in Honey Butter
Because they are that good, we couldn't choose just one bag of Pasta Bow Ties. If sweet and salty is your thing, opt for the Honey Butter flavor. At the exact same time, two of our editors said, "These taste just like the Texas Roadhouse rolls!" If you know about those glorious rolls with honey butter, you know you need these in your life.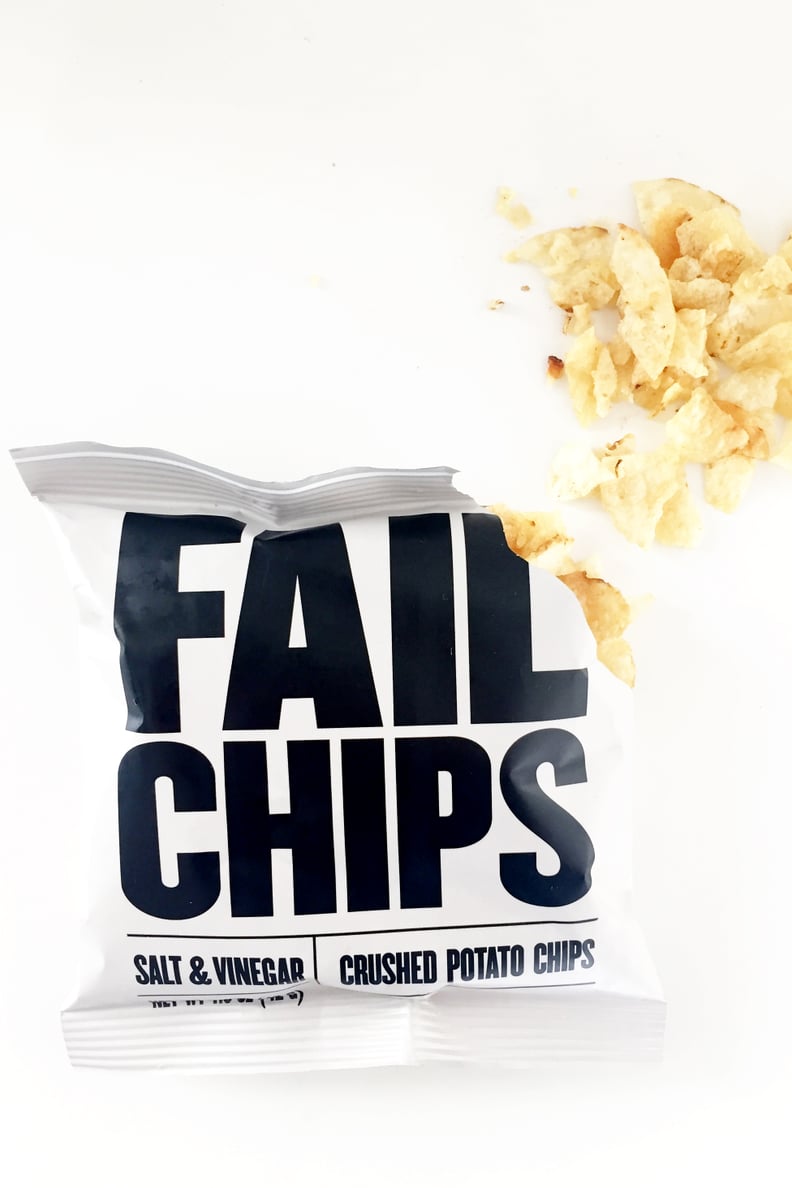 FailChips in Salt and Vinegar
There's a new chip for people who not only love to snack on potato chips but also love to put crushed-up chips on everything: FailChips. FailChips purposefully come already broken in the package, ready to be sprinkled on sandwiches, casseroles, or mac and cheese. Our personal favorite is Salt and Vinegar, but they also have BBQ and Jalapeño.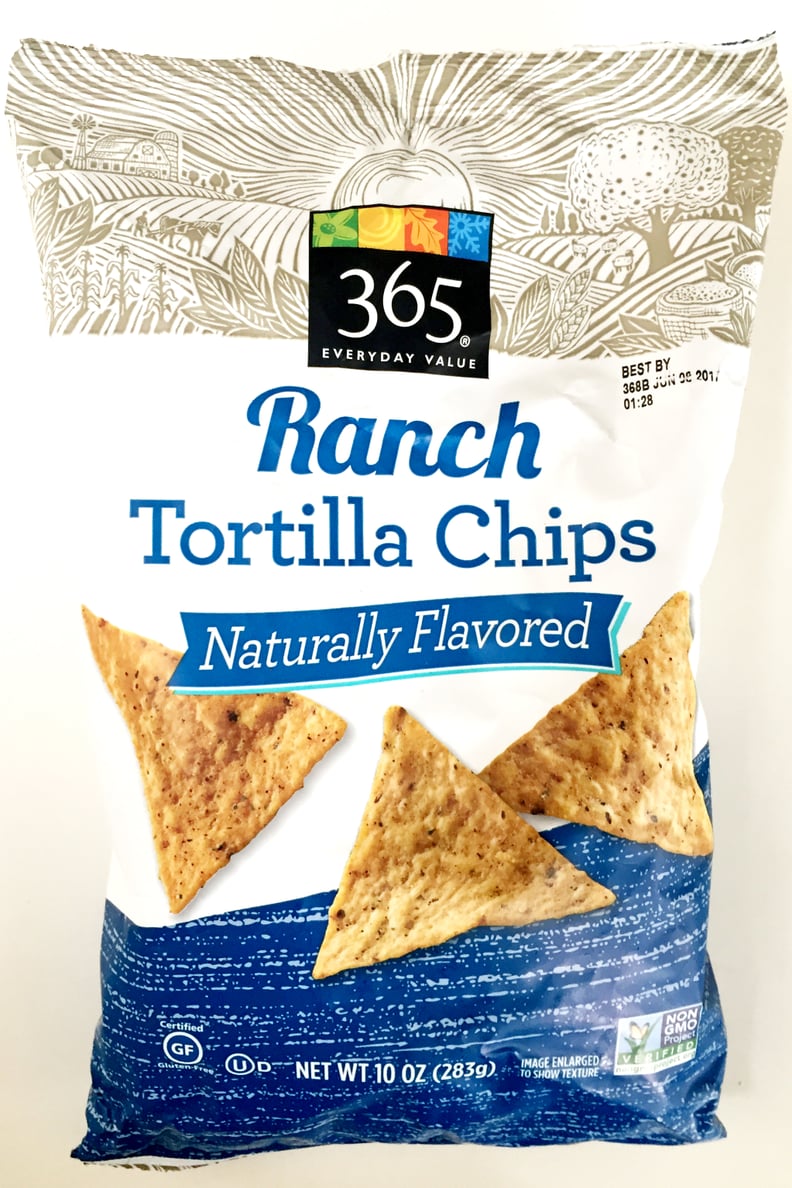 Whole Foods 365 Ranch Tortilla Chips
Watch out, Cool Ranch Doritos. Whole Foods has a new chip in town, and it's dangerously good. These corn tortilla chips have just the right amount of salty and garlicky flavor, leaving you licking your fingers after each handful.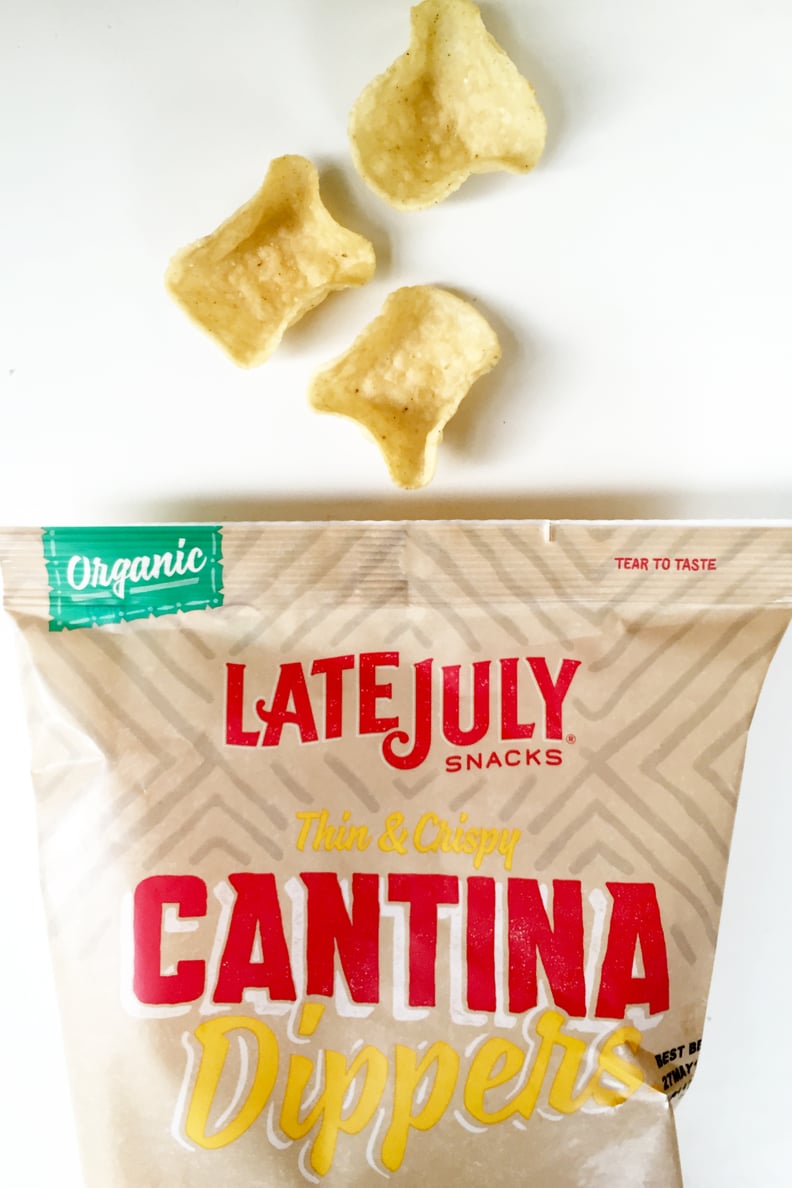 Late July Thin & Crispy Cantina Dippers
Late July makes some of the best tortilla chips you'll find in grocery stores. A standout addition to the company's lineup is the Thin & Crispy Cantina Dippers, which are the perfect chips for scooping up queso, salsa, and other dips. Since the first ingredient is white corn, the gritty texture and corn flavor come through in every bite.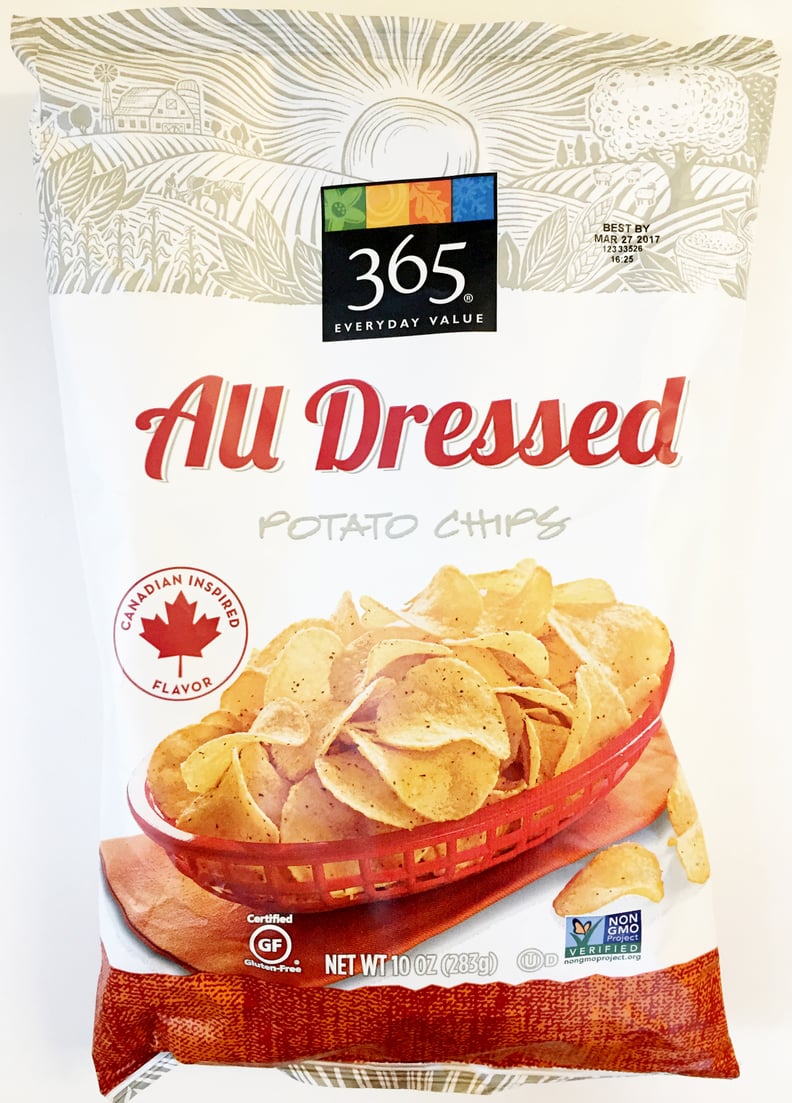 Whole Foods 365 All Dressed Potato Chips
Americans were blessed when Ruffles All Dressed, Canada's exclusive potato chip, came to the US. Now Whole Foods has its own version inspired by the Canadian chip, and let's just say you'll want to pick up at least two bags. The coveted chips are seasoned with the perfect combination of vinegar, ketchup, sour cream, onion, and BBQ flavors.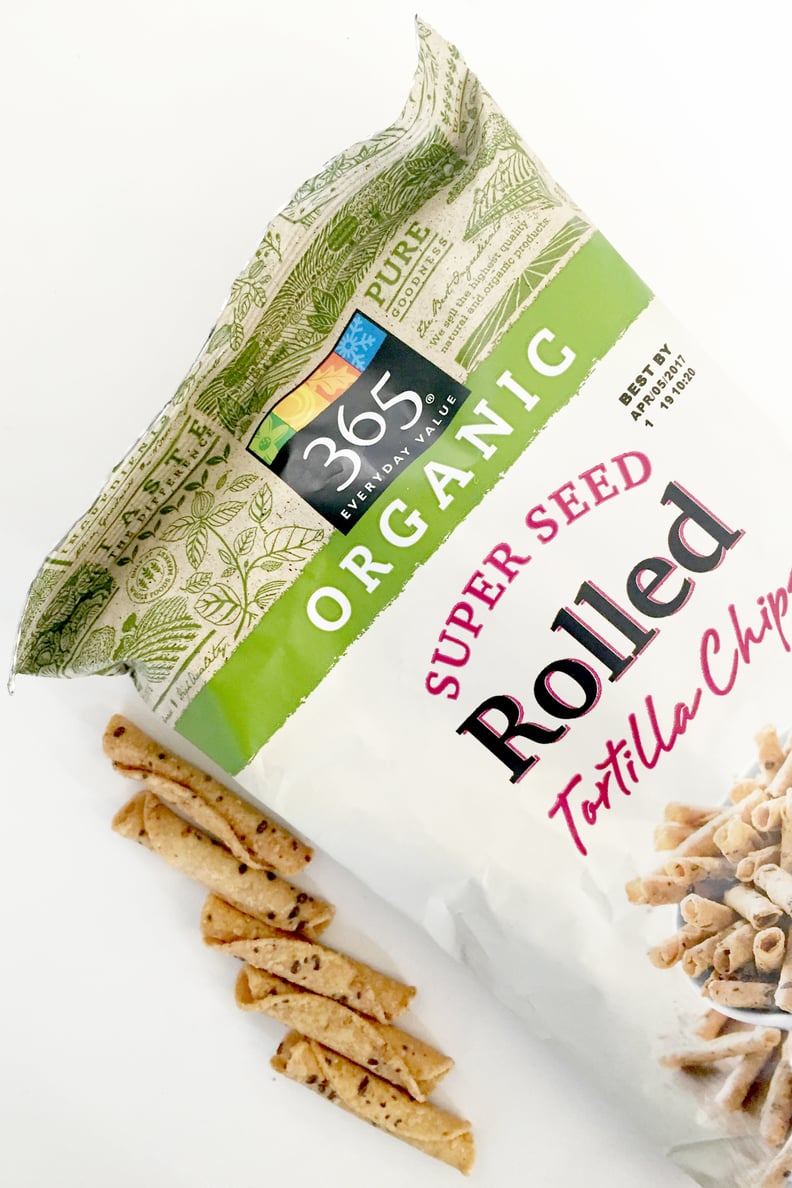 Whole Foods 365 Organic Super Seed Rolled Tortilla Chips
These are not your average tortilla chips: they're above average. Don't be afraid when you see flaxseeds and sesame seeds in the list of ingredients. The seeds add nutty flavor, and the rolled shape makes the chips even crunchier and sturdy enough to stand up to dips.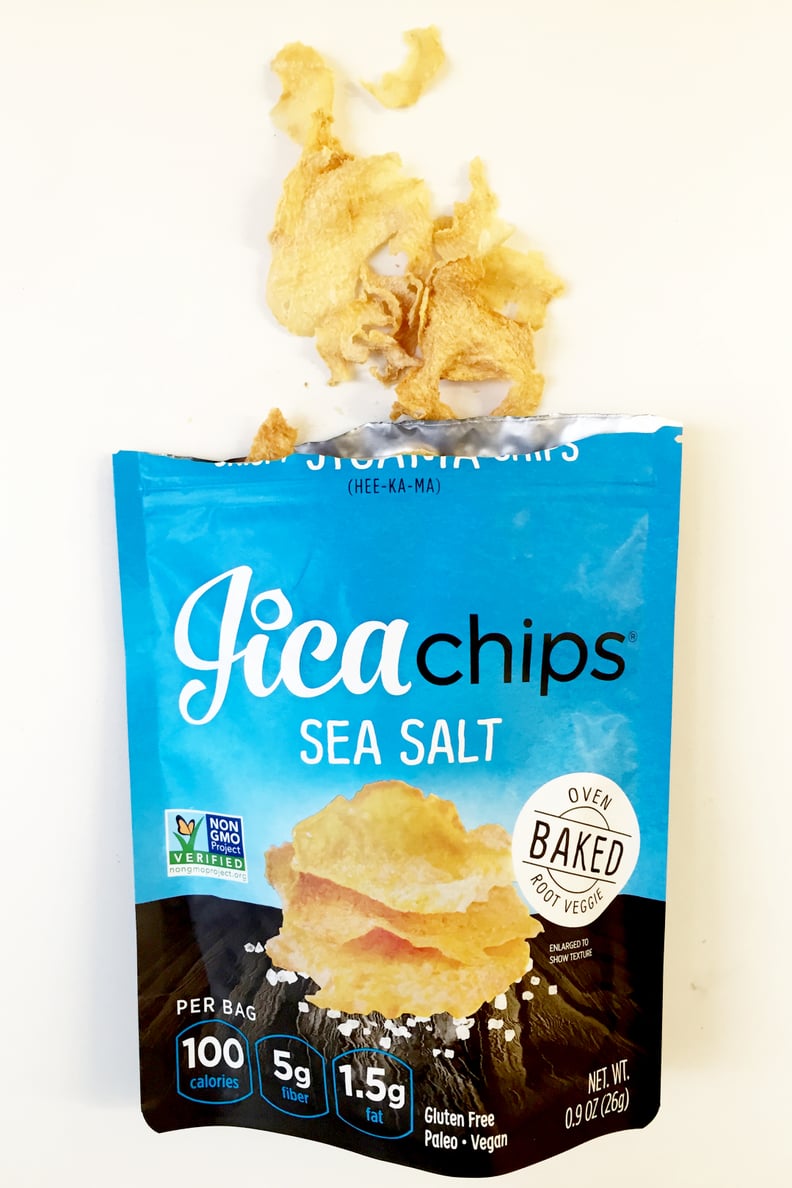 JicaChips in Sea Salt
It's pretty incredible that someone thought to make crispy chips out of jicama, sea salt, and olive oil. There are plenty of other JicaChips flavors to try, like Smoked BBQ and Spicy Soy Ginger, but our favorite is hands down the original. The natural sweetness of the jicama isn't compromised by the olive oil and sea salt.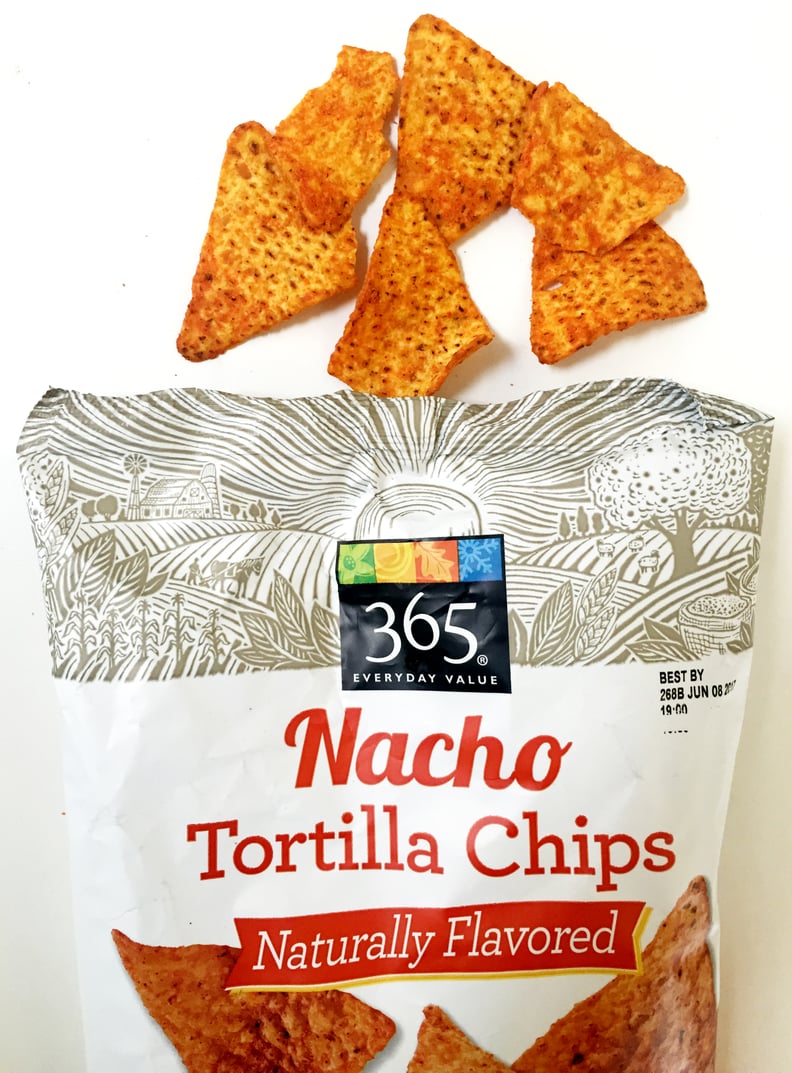 Whole Foods 365 Nacho Tortilla Chips
If you're a complete sucker for corn chips coated in orange dust, do yourself a favor and pick up these nacho-inspired chips from Whole Foods ASAP.