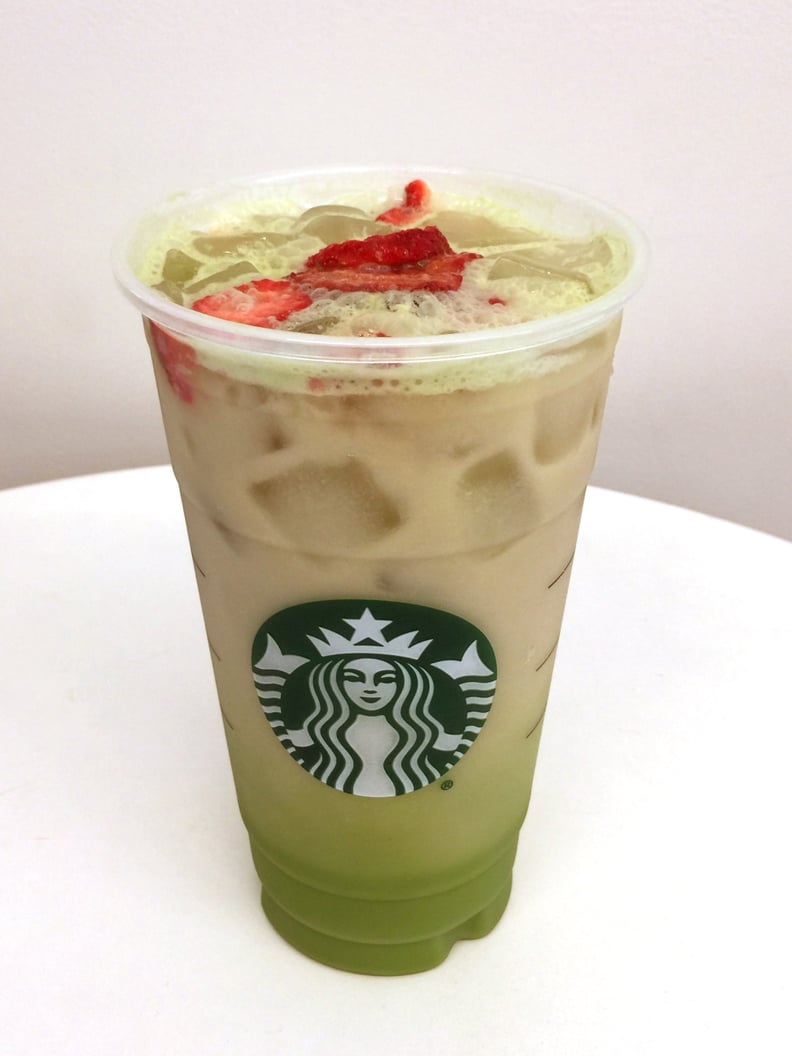 POPSUGAR Photography | Erin Cullum
POPSUGAR Photography | Erin Cullum
Nothing sparks joy quite like spotting a new Starbucks item on the menu, and we've tried everything announced this year — so far. From creative new lattes to new favorite on-the-go breakfasts and, as always, new secret menu items, there's something for every craving and every level of caffeine need. Read ahead to catch up on everything Starbucks has released in 2017, and be sure to check back as we update our post with more of the best items throughout the year.
01
Cookie Butter Bar
If there's one new item you try from Starbucks this year, make it the Cookie Butter Bar. The buttery, rich baked good is pure decadence with its generous layer of crunchy cookie butter and smooth vanilla cream cheese frosting. Pair this with a chai latte or a hot tea, and you've got the ultimate afternoon pick-me-up.
02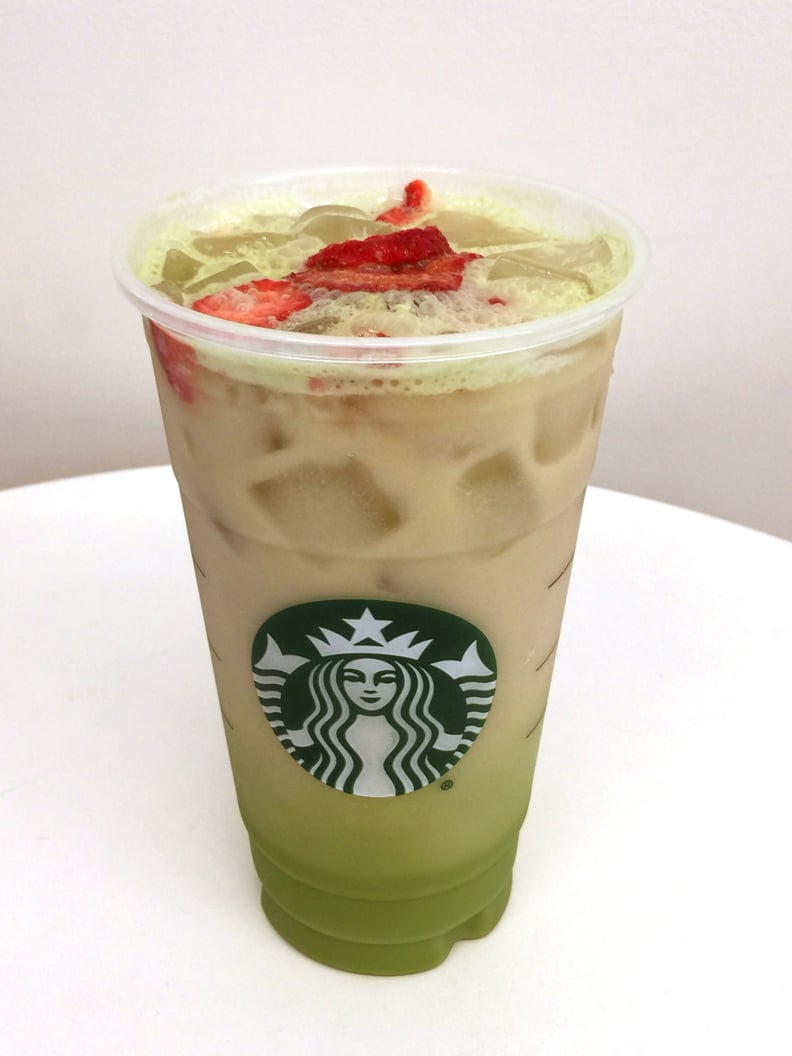 Matcha Pink Drink
People always find ways to reinvent the secret menu at Starbucks, and this year the Matcha Pink Drink was the first item to make its way there. Like all secret menu items, this is not an official Starbucks drink and therefore will look different for everyone who orders it, and some people might be disappointed that it won't turn out like the vibrant ombré Matcha Pink Drink. But at the end of the day, the taste is what matters, and this is a refreshing blend of tartness, sweetness, and matcha.
03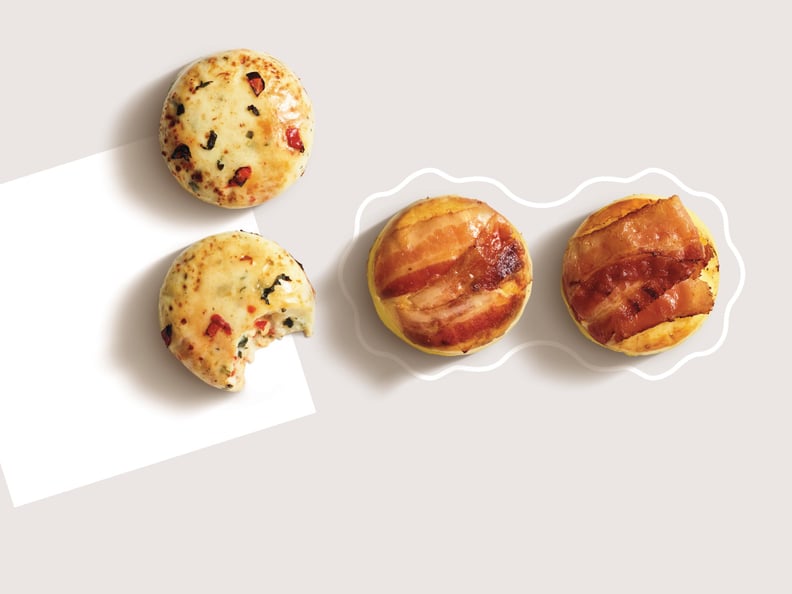 Sous Vide Egg Bites
Getting in on the sous vide trend, Starbucks introduced Sous Vide Egg Bites that are like little bites of protein for breakfast on the go. We tried the Bacon and Gruyere Egg Bites and the Egg White and Roasted Red Pepper Bites, and we prefer the heartiness and saltiness of the bacon variety, but both are worth a purchase for a last-minute breakfast.
04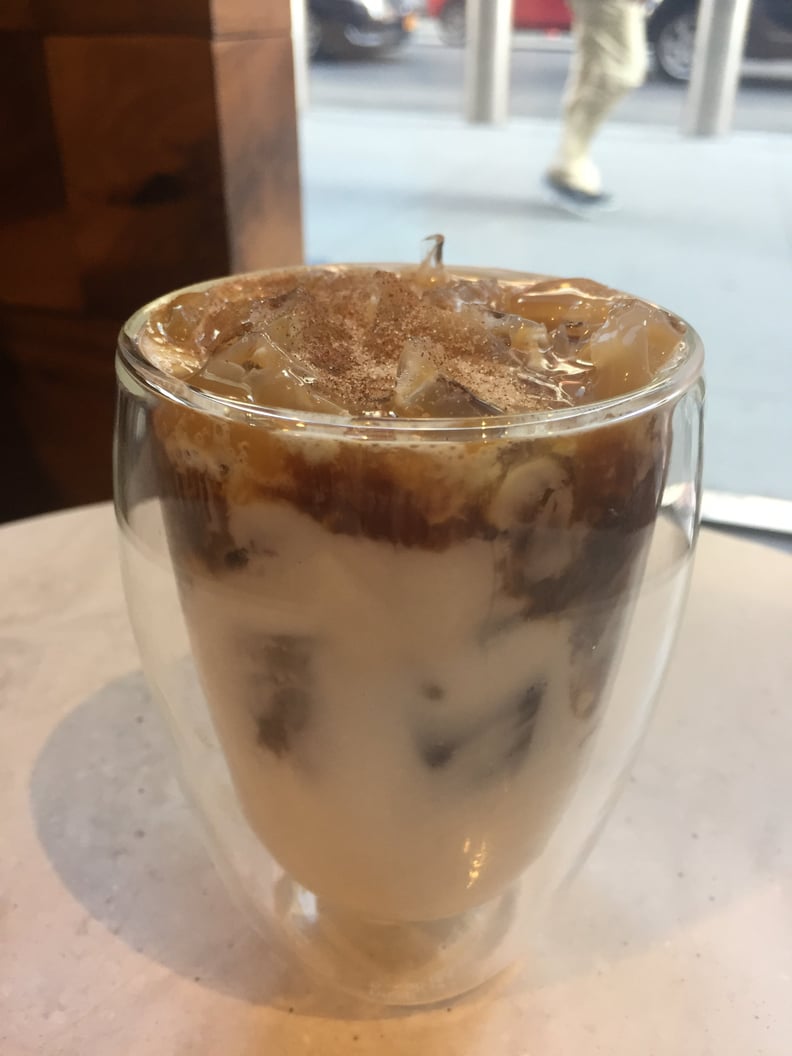 Iced Cinnamon Almondmilk Macchiato
Even if you're not dairy-free, you'll love the nuttiness that the almond milk adds to this new iced Starbucks drink. The Iced Cinnamon Almondmilk Macchiato is made with Starbucks's own Almondmilk, espresso, the sweet cinnamon dolce syrup, caramel drizzle, and a sprinkle of cinnamon on top. The cinnamon is the star of this refreshing macchiato, and you'll want to sip every last drop.
05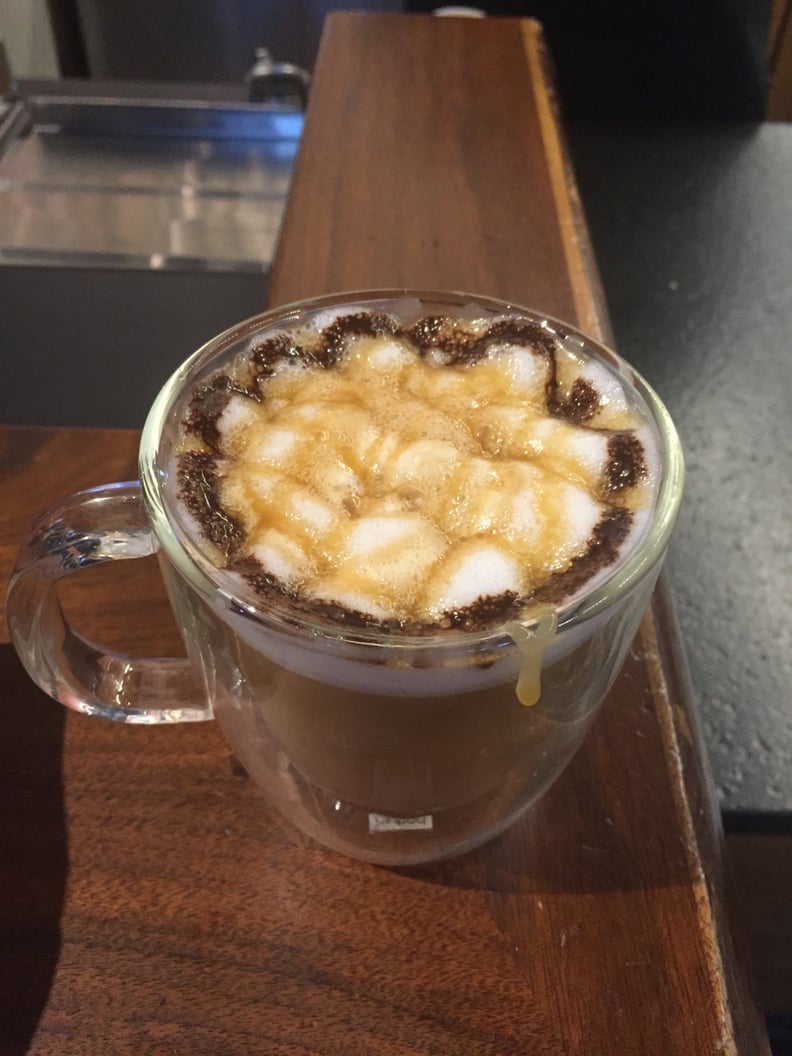 Coconut Milk Mocha Macchiato
The other must-try beverage from Starbucks's Spring macchiato lineup is the Coconut Milk Mocha Macchiato. Those who prefer a hot drink over an iced one will love this warm mocha made with sweet coconut milk, white chocolate mocha sauce, caramel drizzle, and more mocha sauce on top. It's sinfully good, and it's our new favorite Friday treat-yourself drink.
06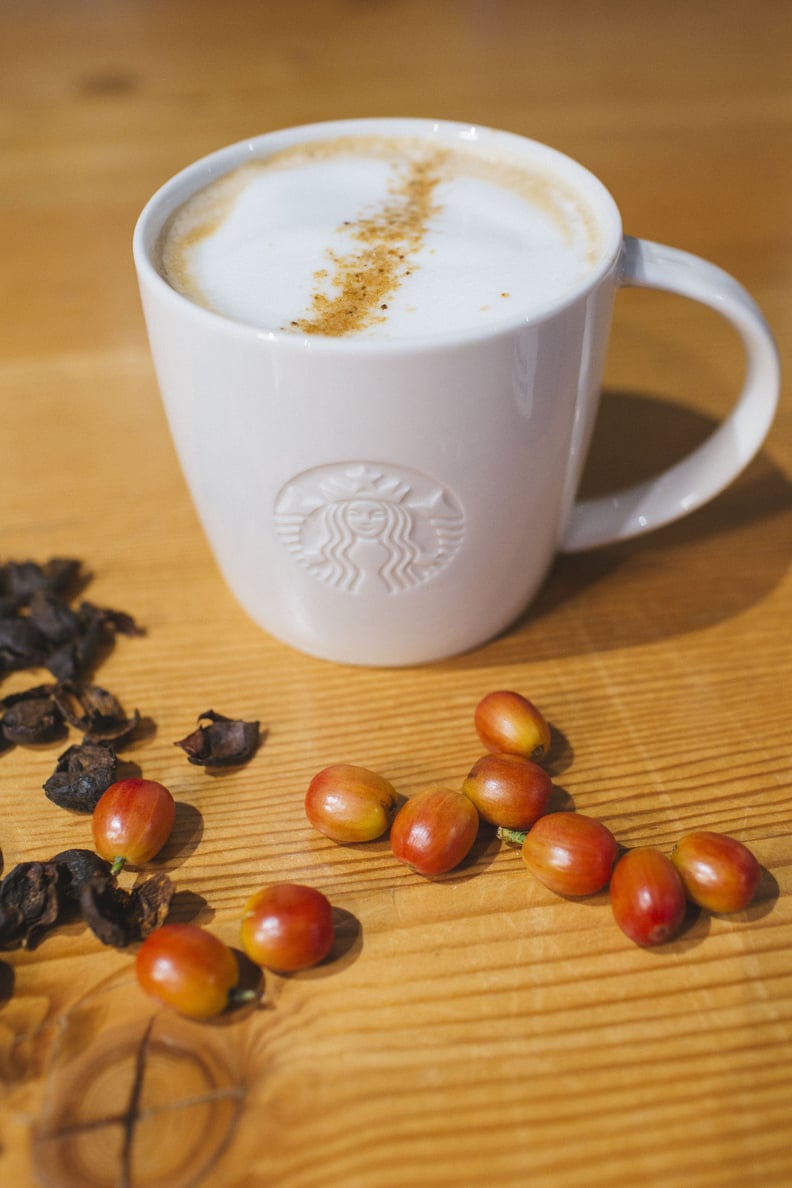 Cascara Latte
The new Cascara Latte is a drink that true coffee-lovers will appreciate. It's an espresso-based drink that's inspired by the actual fruit that coffee beans come from, coffee cherries. The "cascara," meaning husk or shell in Spanish, is the outer shell of a coffee cherry that encases a coffee bean. With this in mind, Starbucks created its Cascara Latte, which has a syrup made from the coffee cherry extract, coconut, and cane sugars. It's not too sweet and has subtle hints of brown sugar and caramel.
07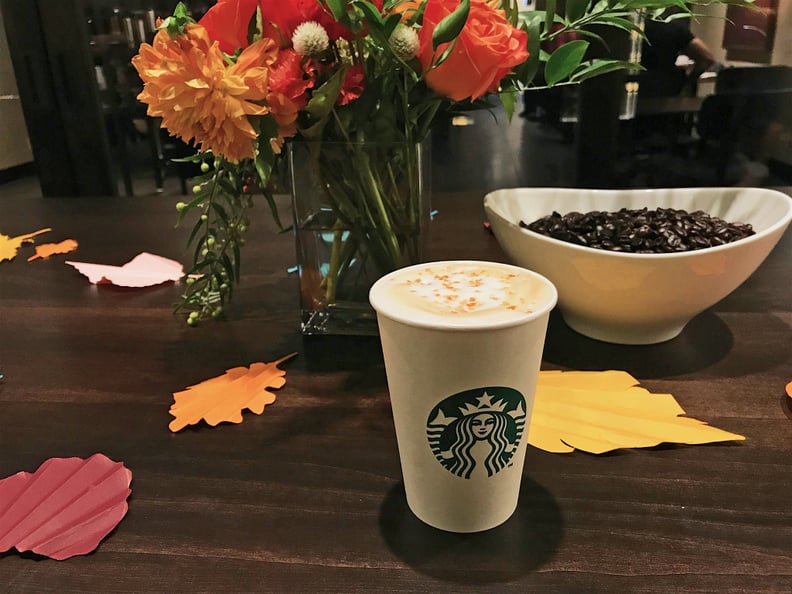 Maple Pecan Latte
In early Fall, Starbucks gave the PSL a run for its money with the new Maple Pecan Latte. With notes of maple syrup, pecans, and brown butter, this is possibly the coziest latte Starbucks has introduced yet. Let's hope this is on menus for seasons to come, because you won't be disappointed by switching your PSL for the MPL.
08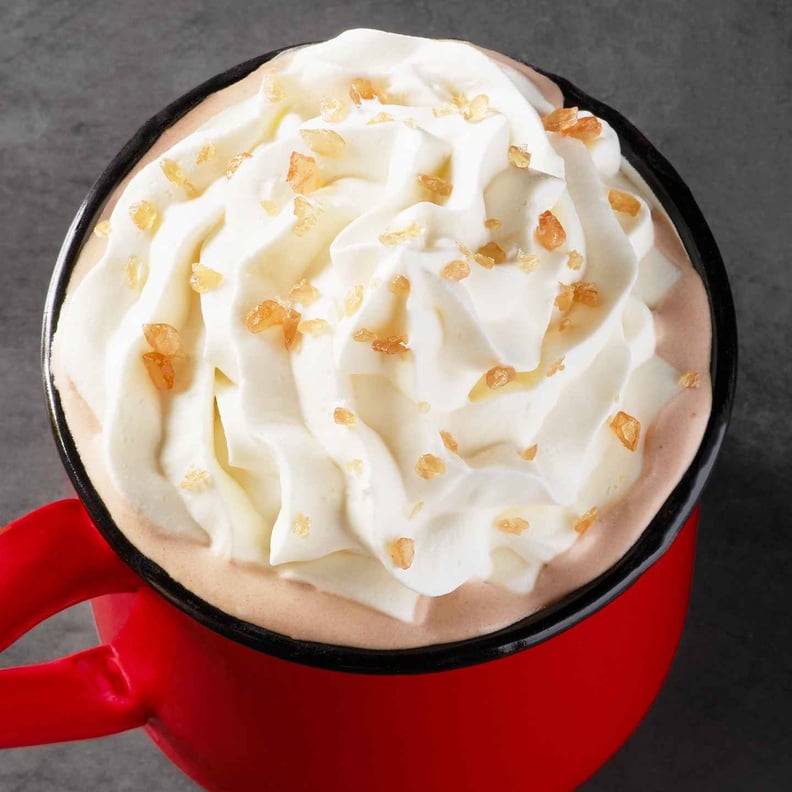 Toffee Almond Milk Hot Chocolate
Starbucks has slowly but surely gotten on board with the almond-milk trend, and this year, the Toffee Almond Milk Hot Chocolate arrived on menus to please dairy-free drinkers everywhere. With a base of steamed almond milk, mocha sauce, toffee nut syrup, this is one of the tastiest wintertime beverages yet.
09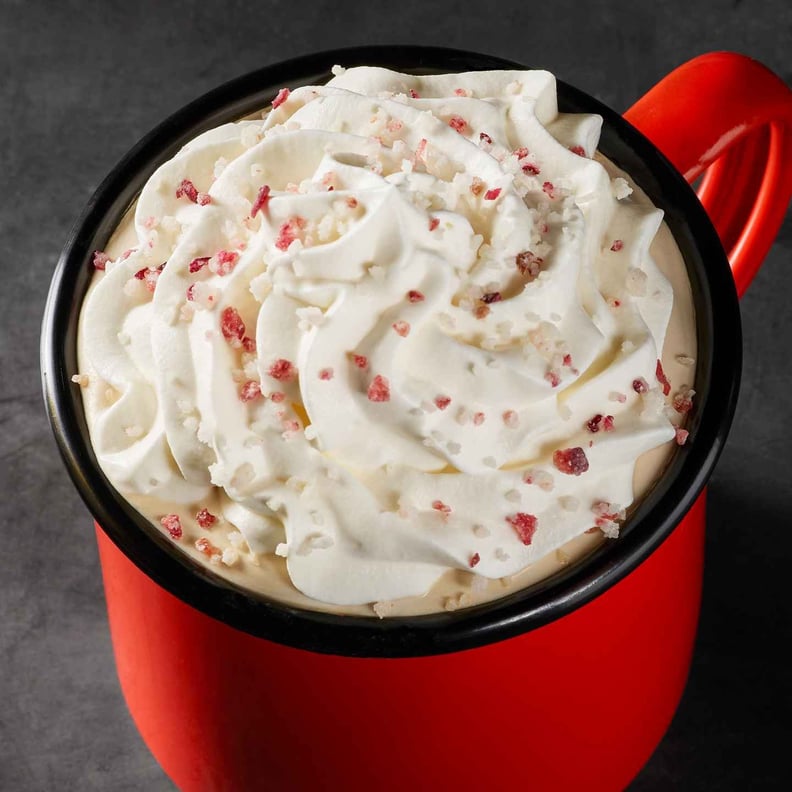 Toasted White Chocolate Mocha
10
Christmas Tree Frappuccino
11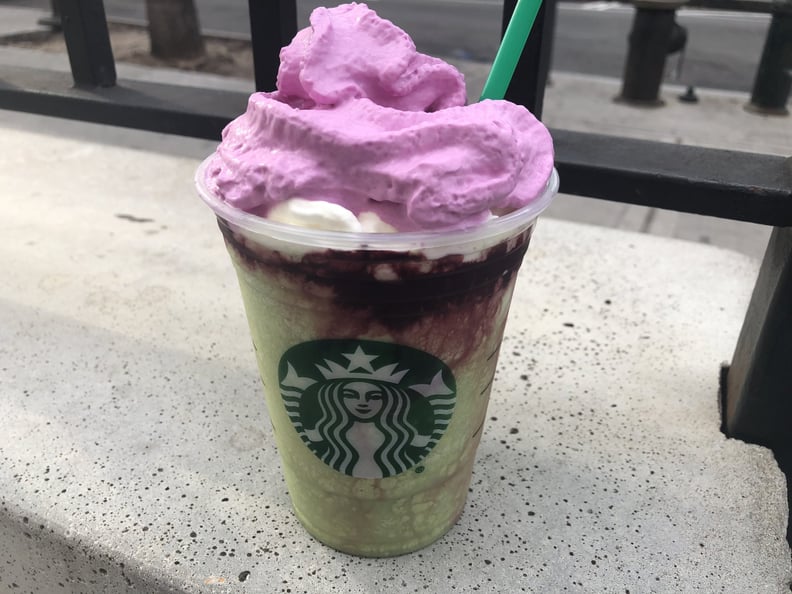 Zombie Frappuccino
12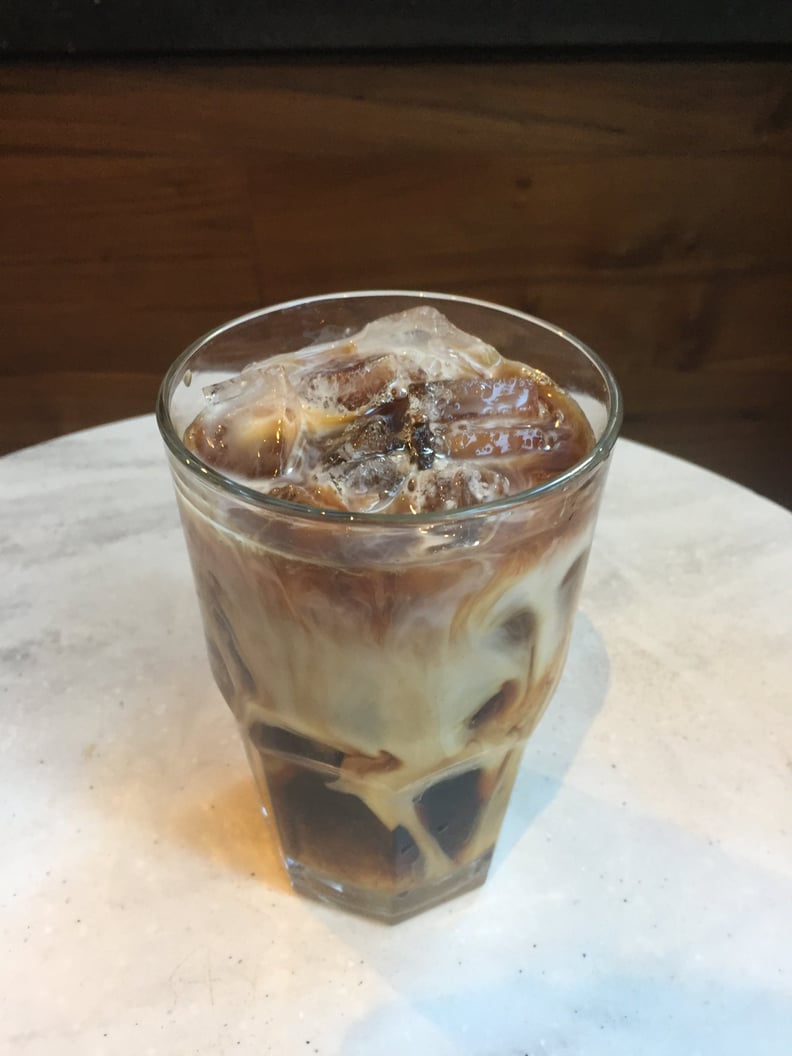 Toasted Coconut Cold Brew