Starbucks Sous Vide Egg Bites Review
Starbucks's New Egg Bites Allow You to Try the Sous Vide Trend on the Cheap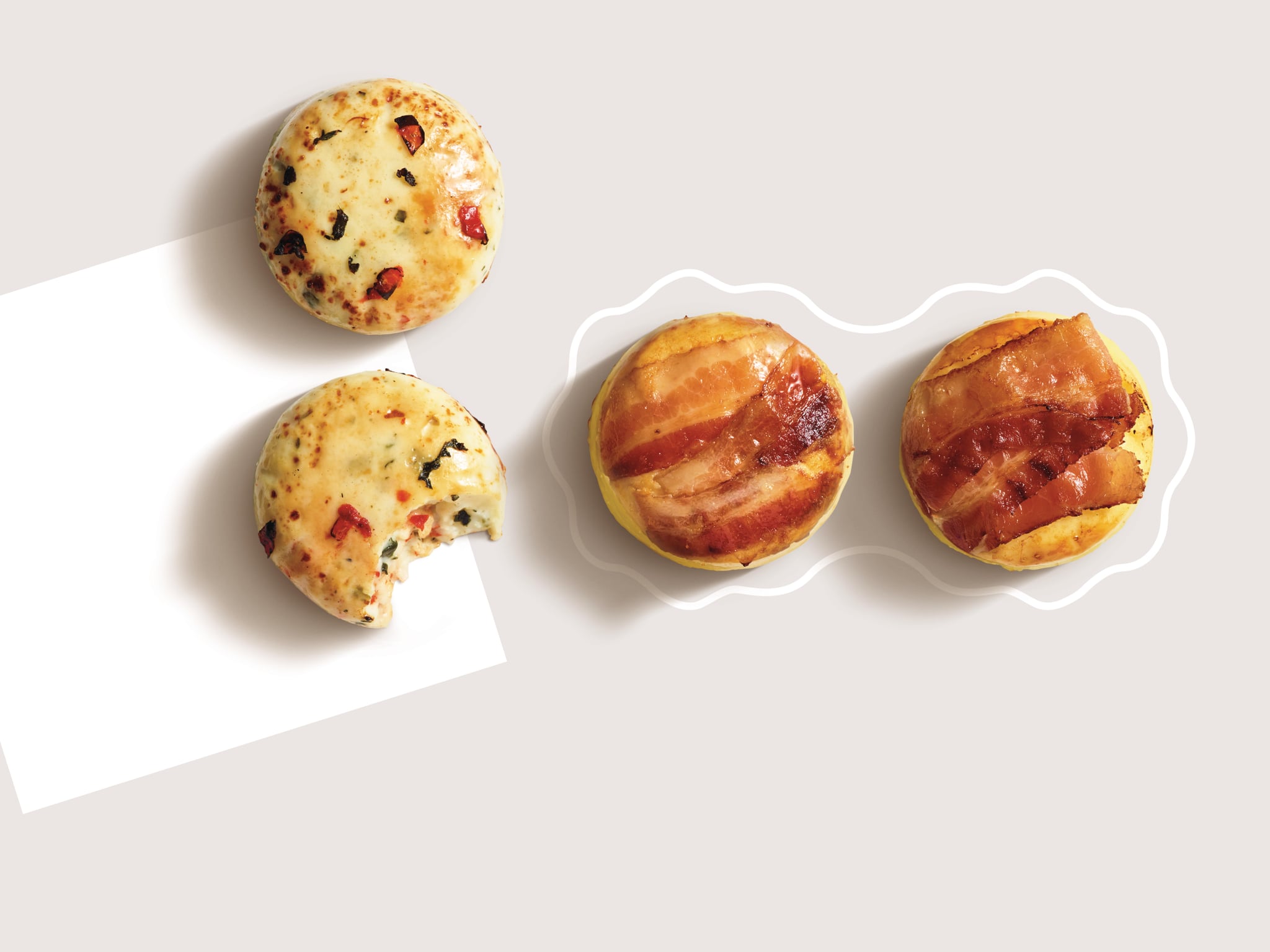 You might have heard the term "sous vide" circulating around, but what is it and where can you try it? Allow Starbucks to banish your FOMO — on the cheap — thanks to its 2017 menu. POPSUGAR had a chance to try the new Starbucks Sous Vide Egg Bites (about $5 for two) before they are released nationwide on Jan. 10. This low-carb breakfast option (made without bread) has a light and velvety texture due to the sous vide method of cooking the eggs, defined by Starbucks as "a culinary technique in which vacuum-sealed food is immersed in a water bath, and cooked at a very precise, consistent temperature."
Starbucks "noticed this tech-forward trend slowly growing in popularity over the years" and wanted to "develop a perfect, protein-packed egg breakfast." Buying a sous vide immersion circulator for home use can cost you upward of $100 or more, so this breakfast is a great entry point if you want to see what all the fuss is about. Editorial assistant Sarah Siegel tried both of the egg bites and had this to say:
Bacon & Gruyere: "This egg bite is salty, hearty, and has a nutty flavor from the gruyere. It's incredibly satisfying and gives the taste of a traditional breakfast sandwich without the grease or excess bread."
Egg White & Roasted Red Pepper: "Made with monterey cheese and pepper, the flavor really stands out. Light and not so salty, they're blander than the bacon counterpart, but a healthier vegetarian option."
If you need even more condiments to spice up your breakfast options, Starbucks also has plans to expand the release of its avocado spread (essentially guacamole), and if you didn't know this already, it offers sriracha, which, according to Sarah, "tastes different than what you get out of the bottle."
— Additional reporting by Sarah Siegel