Starbucks Toffee Almond Milk Hot Chocolate
Starbucks Just Released a Dairy-Free Toffee Hot Chocolate That You Need ASAP!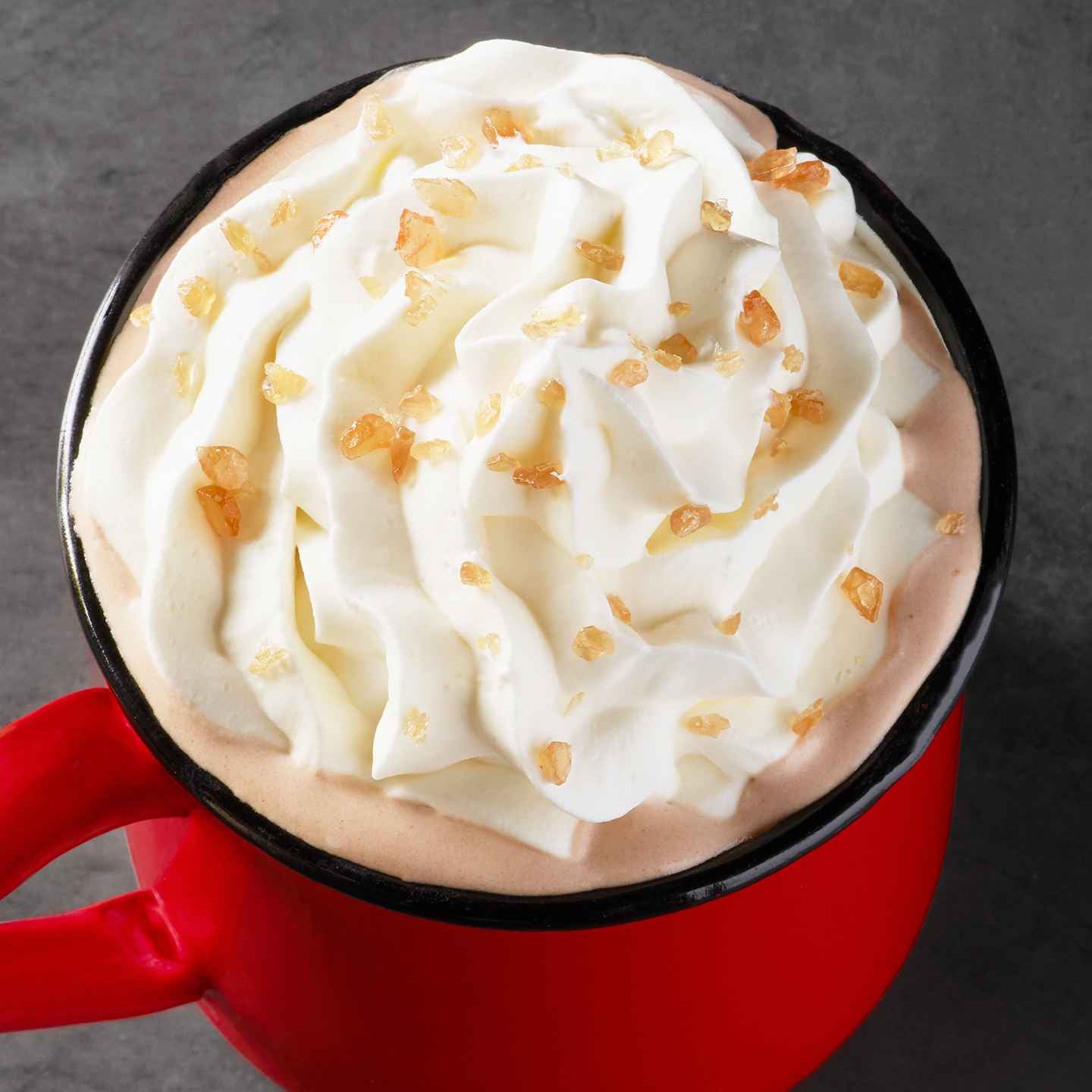 It's officially time to embrace holiday-drink season at Starbucks, and there's a new one on the menu that caters specifically to almond-milk drinkers. Meet the Starbucks Toffee Almondmilk Hot Chocolate, a warm beverage that features steamed almond milk with mocha sauce and toffee nut syrup, finished with whipped cream and caramel brulée topping. Don't you feel cozier just thinking about it?! Same.
While it is exciting that nut milk is the base of this hot chocolate, that doesn't necessarily mean the drink is healthy. You can keep it dairy-free and knock down the calories by ordering it without whipped cream, and a grande will add up to 200 calories. The Toffee Almondmilk Hot Chocolate is available at Starbucks starting on Nov. 21, so grab your BFF and show off this year's adorable red cups.
Image Source: Starbucks