Billie Eilish's Vegan Chocolate-Chip-Cookie Recipe
Billie Eilish's Vegan Chocolate-Chip-Cookie Recipe Will Make You Happier Than Ever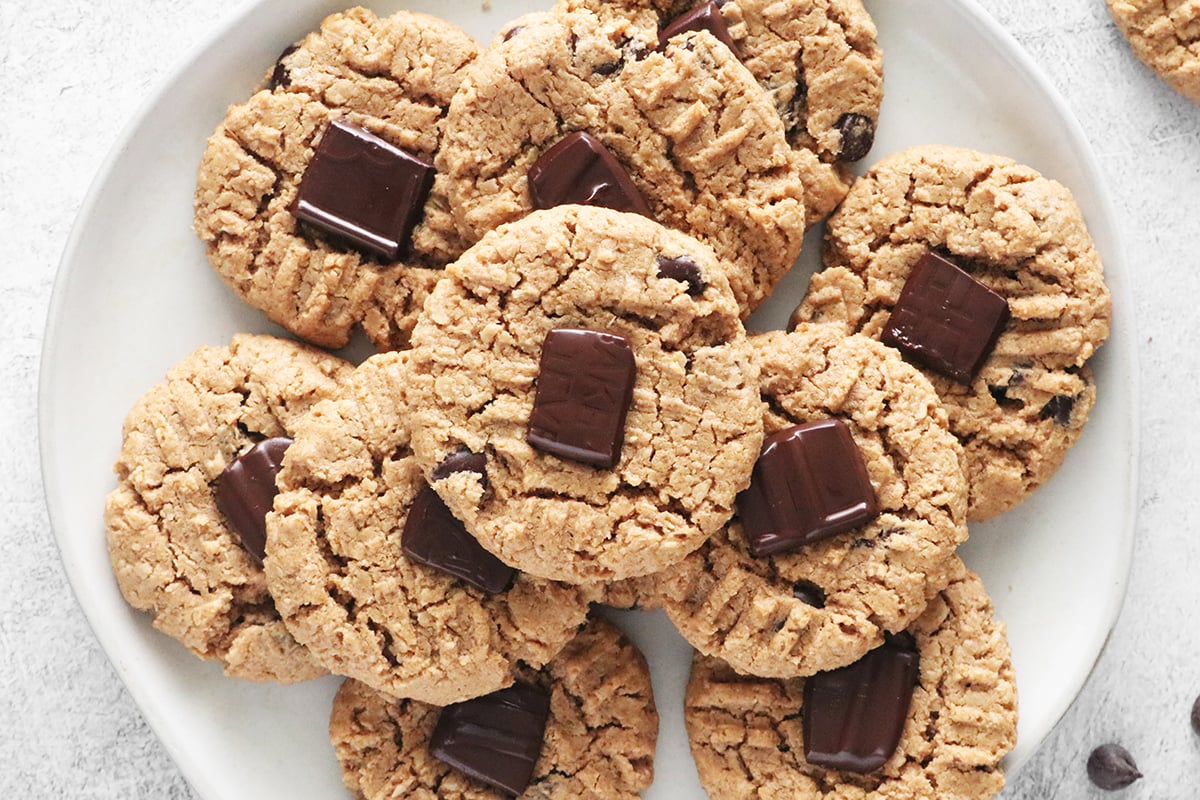 Seven-time Grammy winner Billie Eilish is best known for her edgy style, cutting lyrics, and whispery vocals, but she's also quite the activist. Eilish was named PETA's 2021 Person of the Year (the youngest person ever to be bestowed that honor) — and for good reason. Not only has she wielded her influence over brands she's collaborated with — even convincing the Oscar de la Renta team to stop using fur — but she's also super passionate about promoting a vegan lifestyle.
So, it's no surprise that Eilish has shared a few of her tried-and-true recipes on social media, including her vegan peanut-butter chocolate-chip cookies. The recipe, which is saved in her Instagram story highlights, calls for handful of simple ingredients, including oat flour and brown sugar.
As a die-hard fan of easy desserts, I knew I had to give the cookies a spin. My final verdict? They are chef's kiss. What's more, they can be made with other types of nut butter; I've already made a batch with cashew butter, and they were just as delicious. Read on for the full recipe.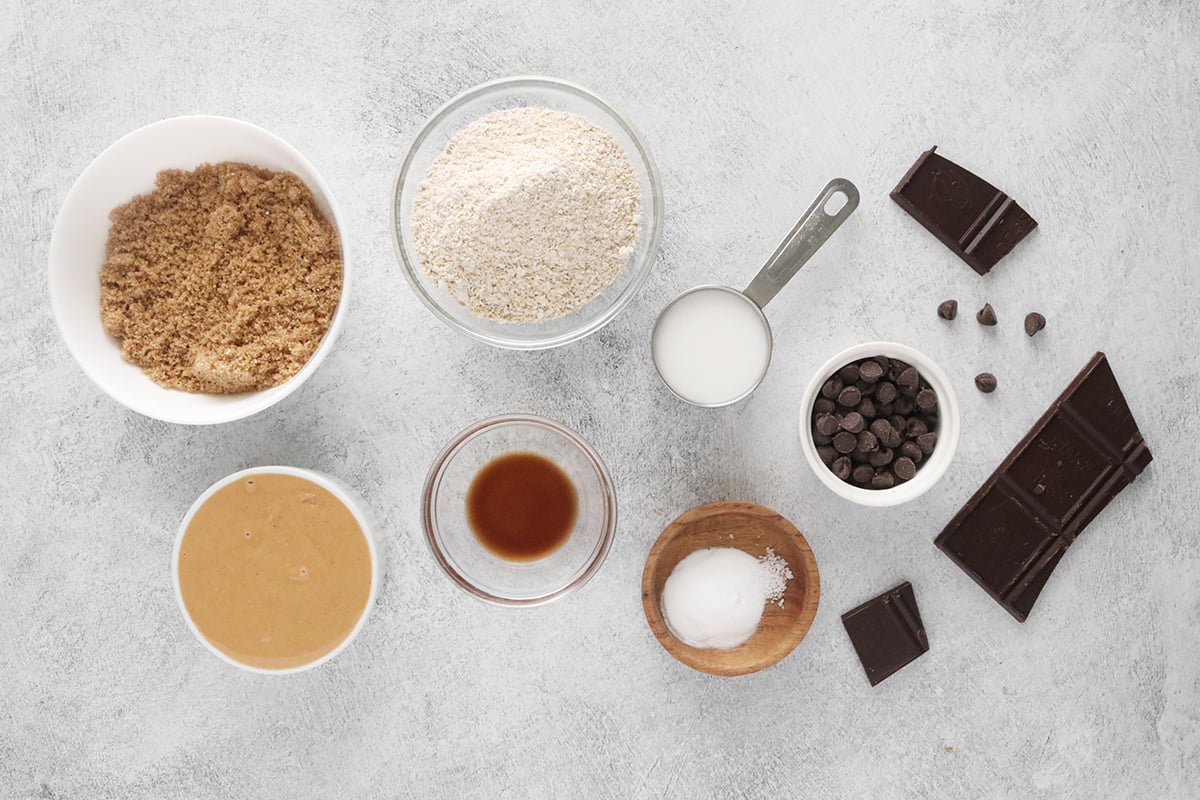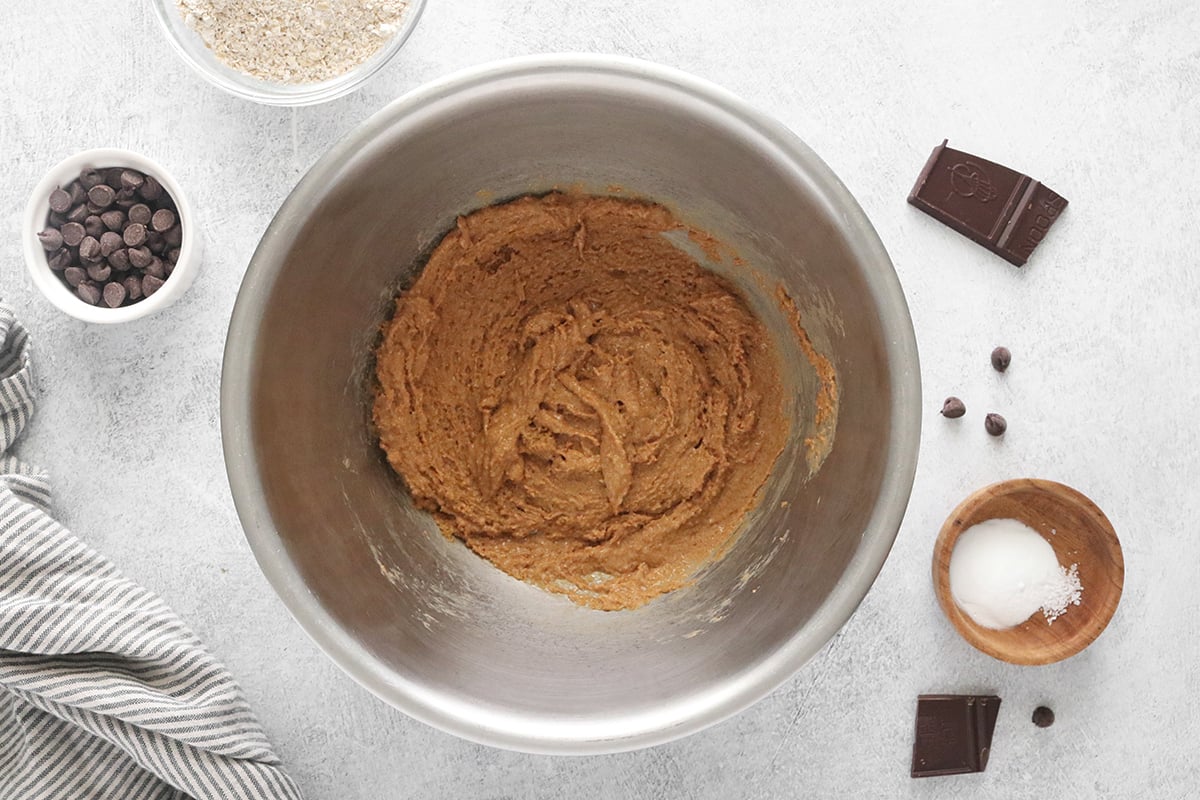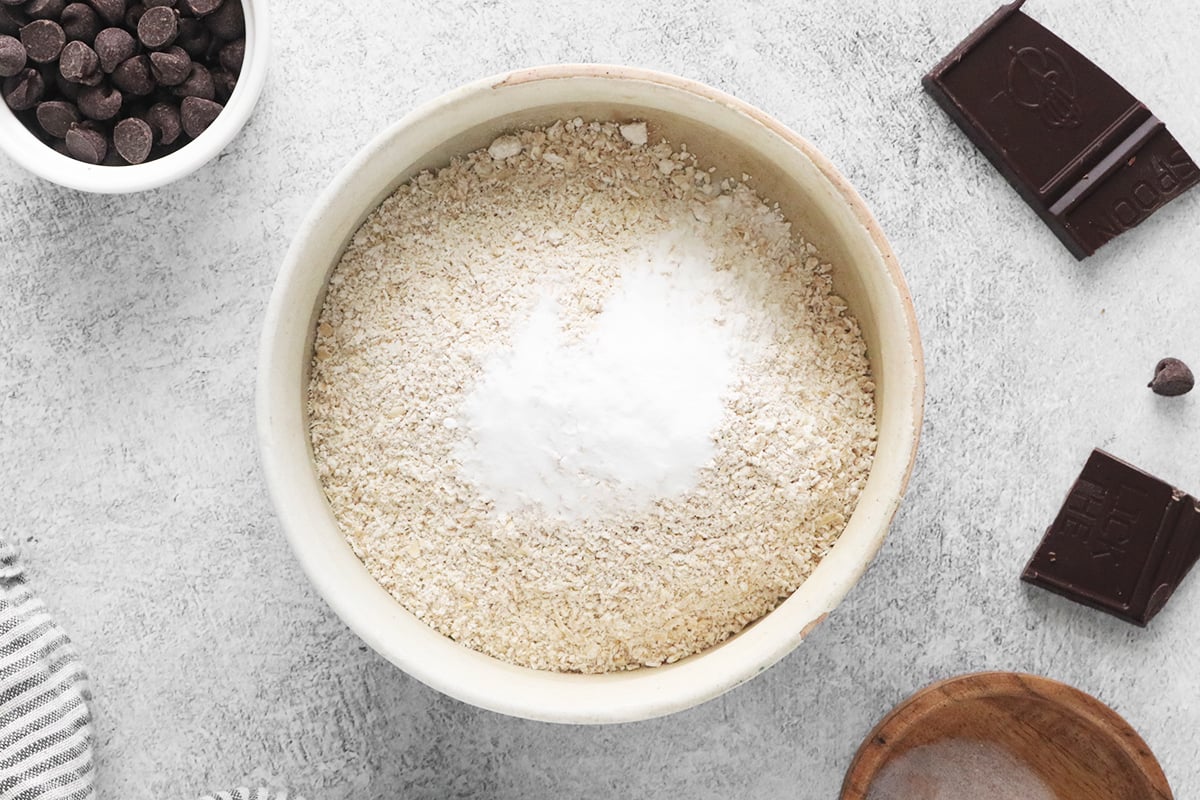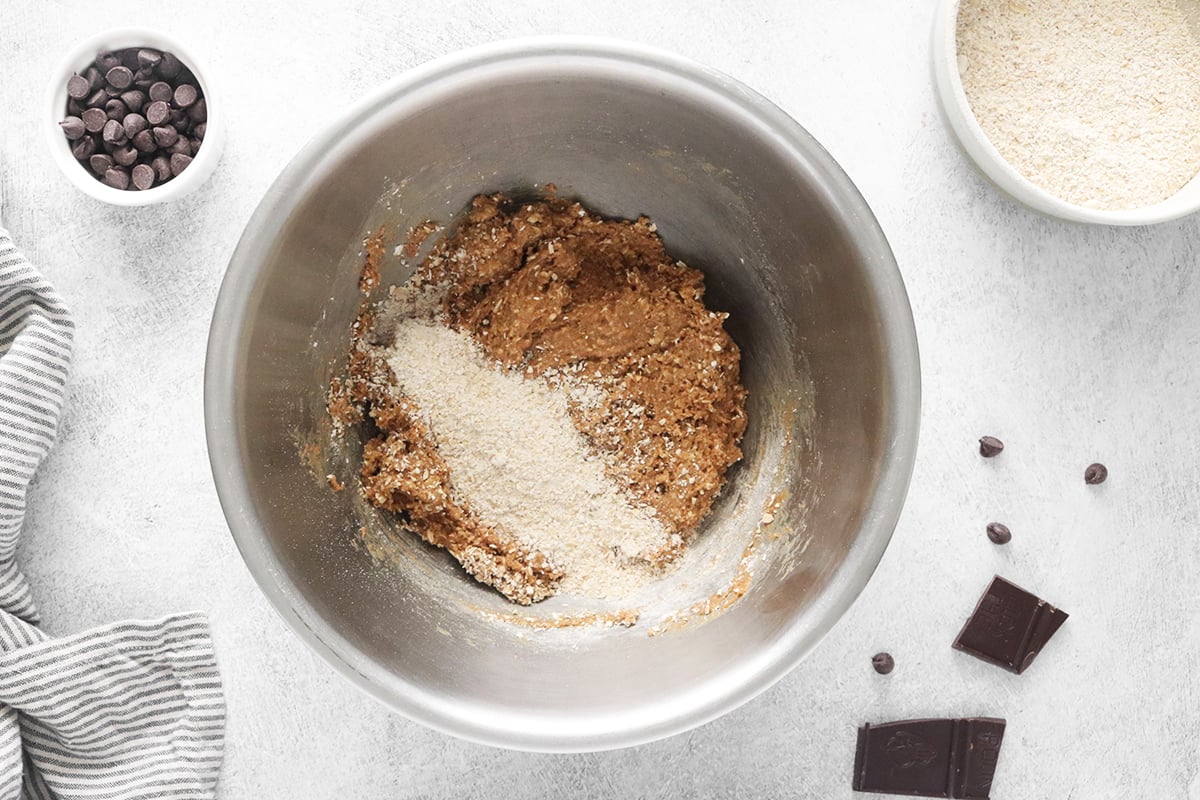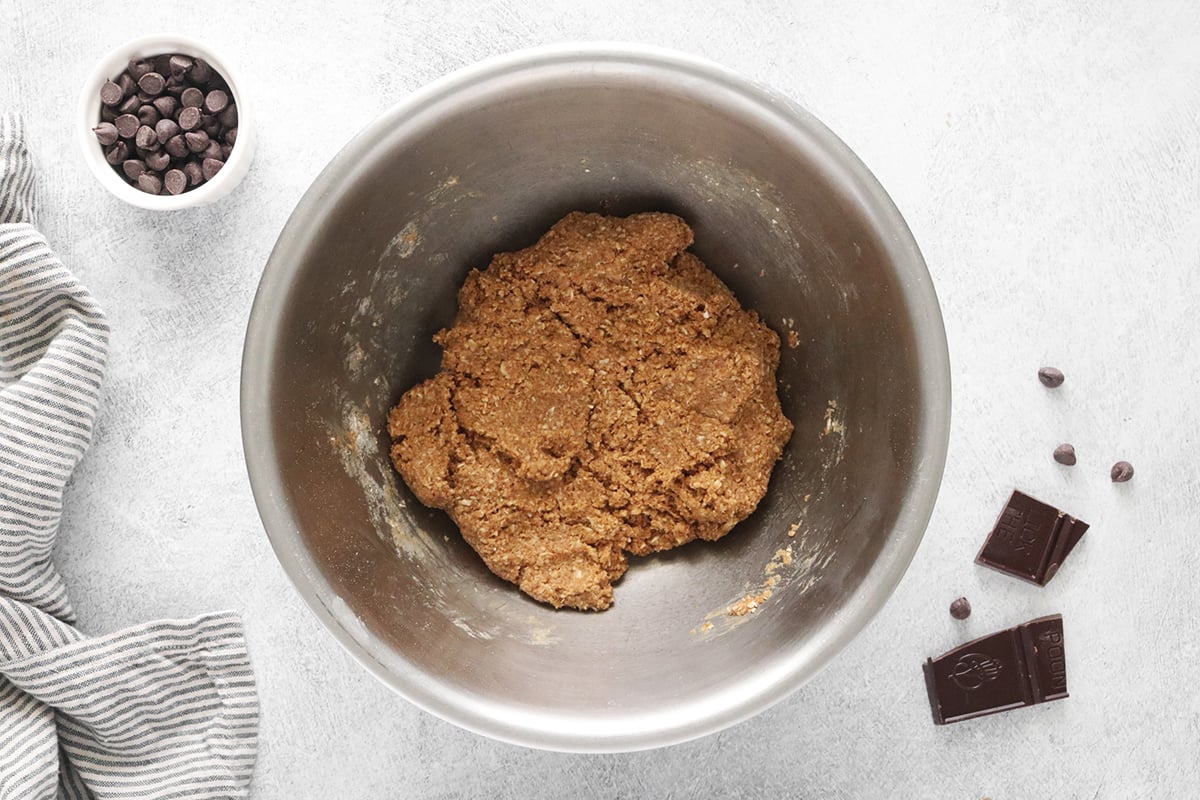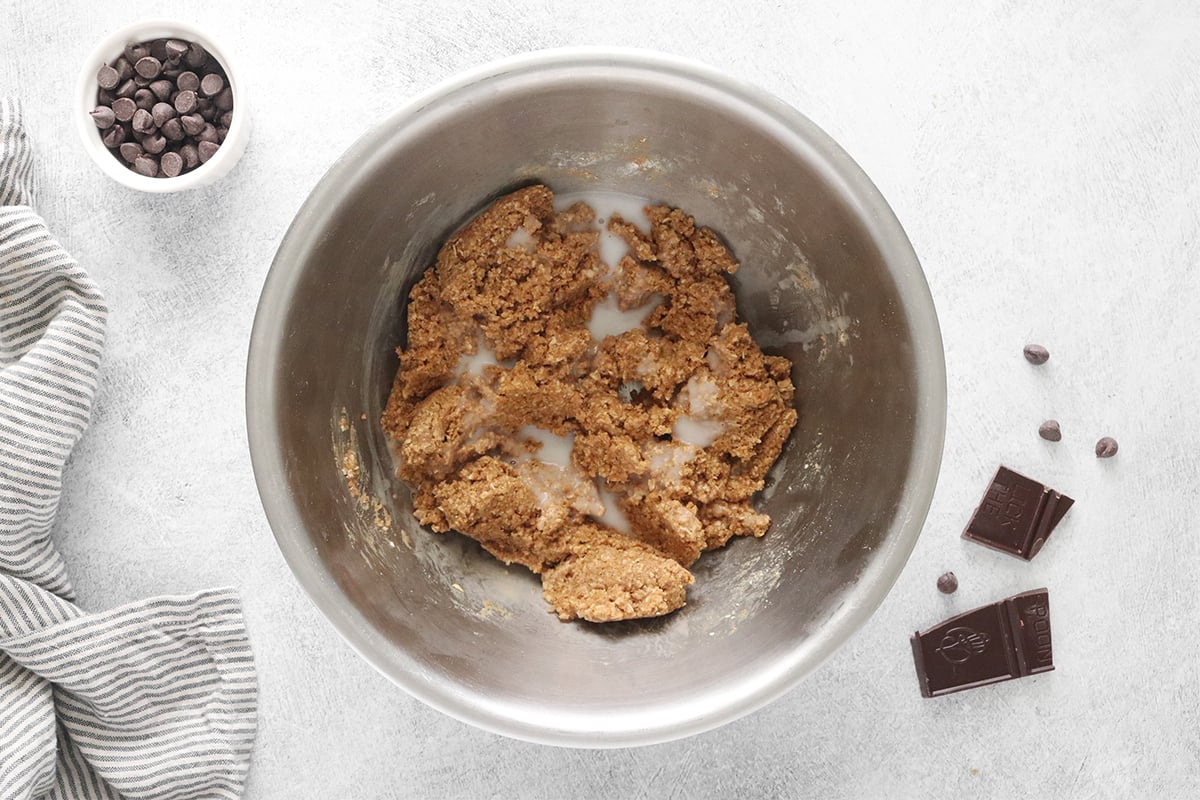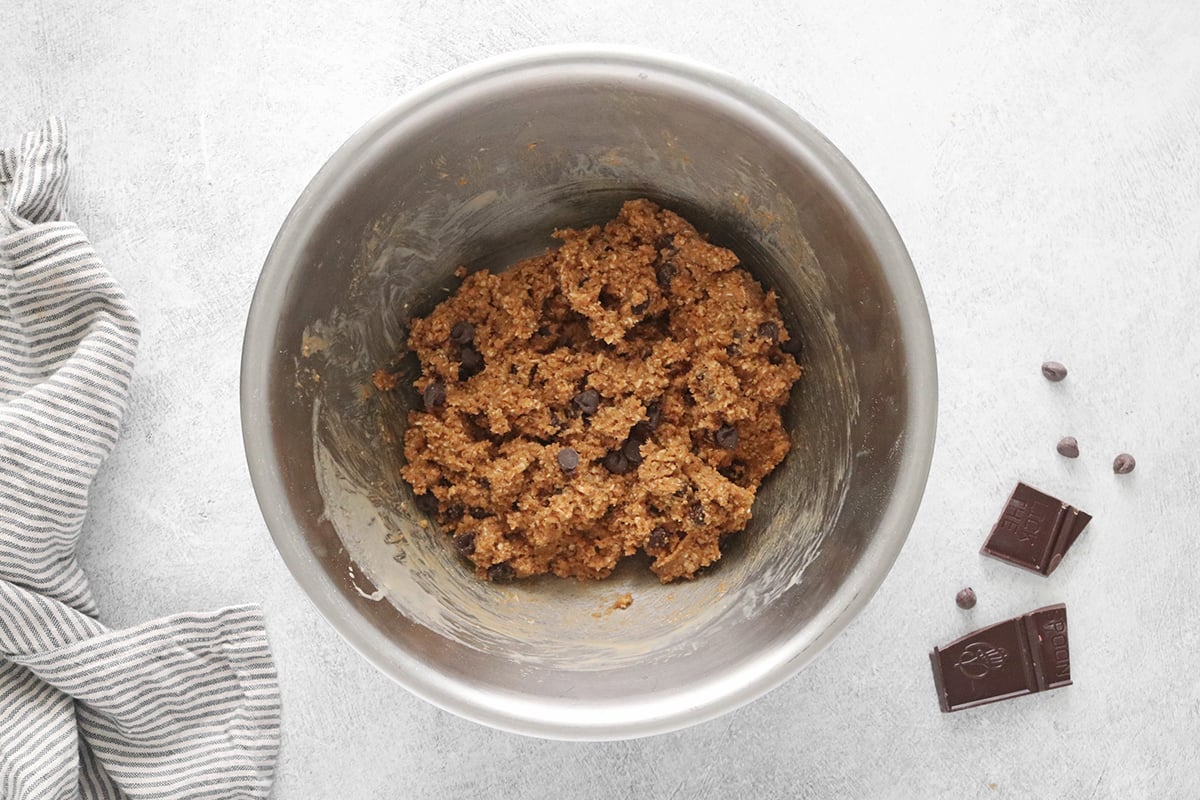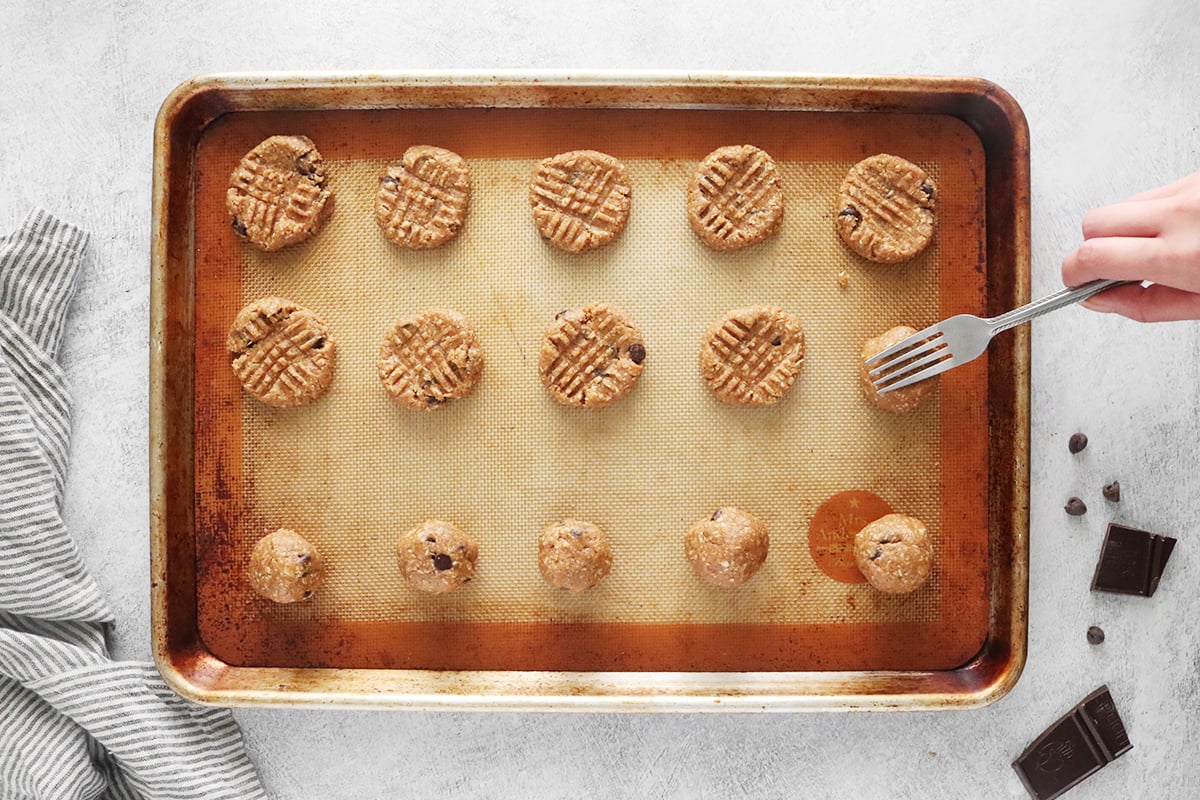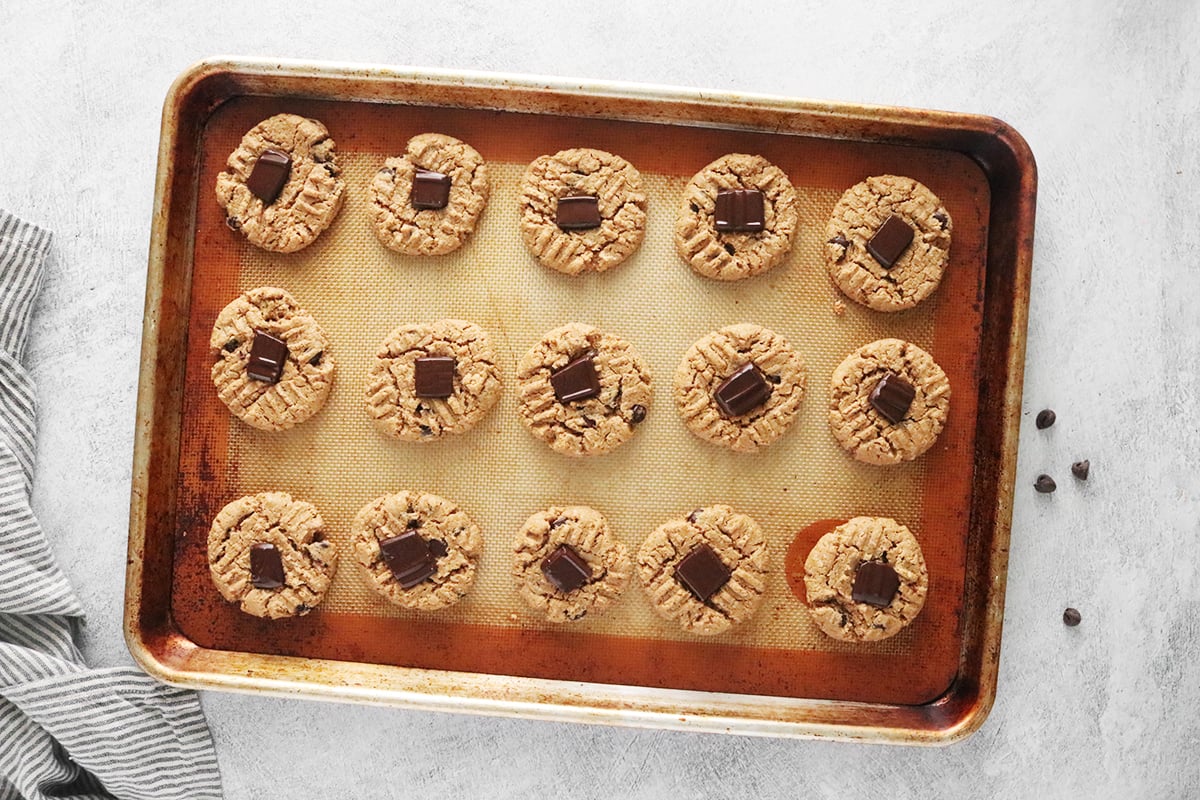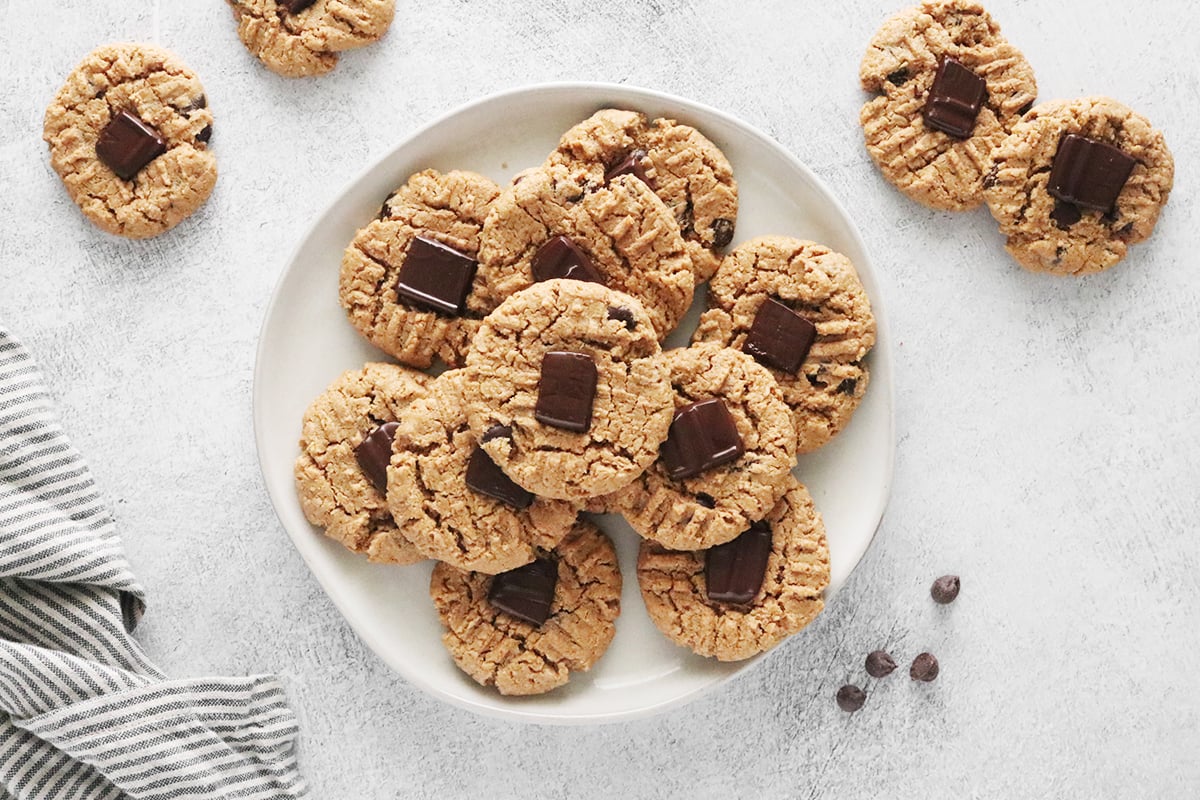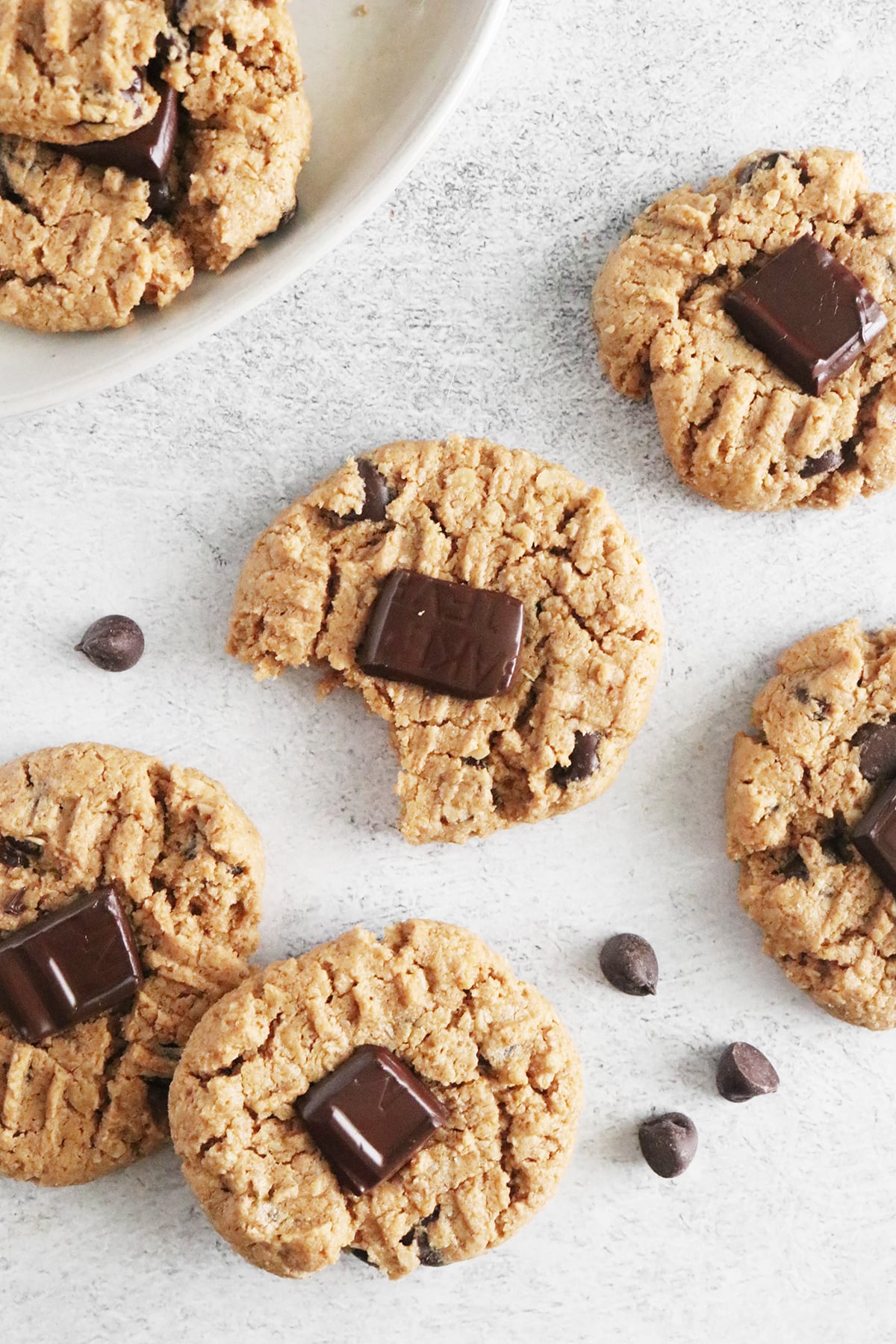 Billie Eilish's Vegan Chocolate-Chip-Cookie Recipe
Notes
Oat flour is available in stores. However, if you'd like to make it, simply blend old-fashioned oats in a high-powered blender or food processor. You can blend until the oats turn into a fine powder or leave some bigger pieces, as I did. Eilish uses an electric mixer for the recipe, but you can also mix by hand — it requires some elbow grease, but it's doable!
Ingredients
1 cup brown sugar
1 cup peanut or cashew butter
2 teaspoons vanilla extract
1 cup oat flour
1 teaspoon baking soda
1/8 teaspoon salt
1/4 cup almond or oat milk
1/3 to 1/2 cup chocolate chips
20 small squares of chocolate
Directions
Preheat oven to 350°F. Line two large baking sheets with silicone baking mats or parchment paper.
In a large bowl, mix the brown sugar and peanut butter for 1 minute.
Add the vanilla extract.
Mix for another 30 seconds.
In a separate bowl, combine the oat flour, baking soda, and salt. Mix well.
Slowly add the dry ingredients to the peanut-butter mixture, 1/3 at a time, mixing well before each addition.
Add the milk, and mix. If mixing by hand, it helps to break apart the dough with your spoon and mix from there.
Fold in the chocolate chips.
Form the dough into balls, about 2 tablespoons each.
Place on the baking sheets, about 1 inch apart.
Flatten each ball with a fork.
Bake for 10 to 12 minutes or until golden brown.
While the cookies are still warm, press a square of chocolate into each one.
Let cool slightly before eating. Store leftovers in an air-tight container at room temperature.
Information
Category

Desserts, Cookies

Yield

20 cookies

Prep Time

15 minutes

Cook Time

10 minutes

Total Time

24 minutes, 59 seconds
Image Source: Kirsten Nunez