14 British Sweets That Will Have You Hopping a Plane Across the Pond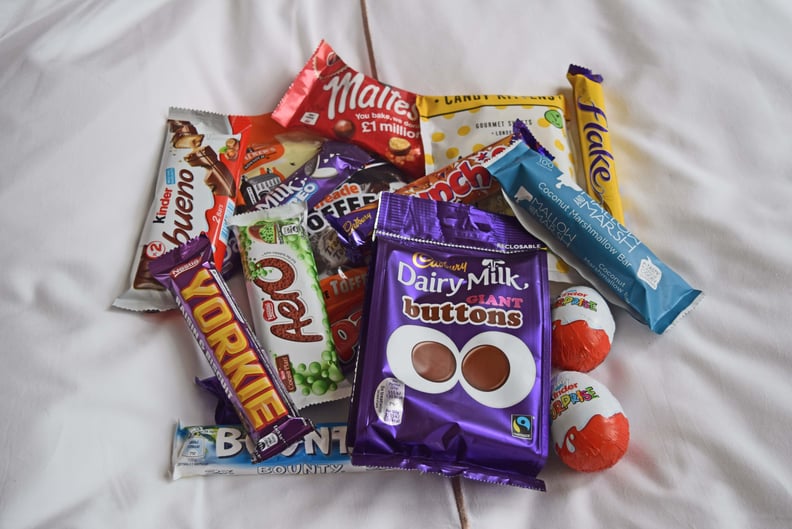 POPSUGAR Photography | Hedy Phillips
POPSUGAR Photography | Hedy Phillips
Every time I'm abroad, I try to find snacks that I can't find back home. Specifically, every time I'm in the UK, I pick up a bag (of four) of Cadbury Dairy Milk Buttons. Cadbury Dairy Milk has been my favorite chocolate for as long as I can remember, but the selection in the States is seriously lacking, especially compared to the selection in England. I never even knew the Giant Buttons existed until my first trip over there!
Cadbury, as well as some other UK-based brands, has some seriously delicious candy offerings these days, and while some of them can be found in the States, many of them are exclusive to England and the surrounding area. (Another of my favorite brands, Kinder, is an Italian brand prominent in the UK, but I included it here because it's close enough.) The Kinder sweets, the Cadbury sweets, and all the other bits and bobs here are ones I picked up on my last trip to London to share at work and with all of you to convince you to either track them down online and order for yourself . . . or just plan a trip to England to pick them up. Traveling for the sole purpose of eating is totally acceptable, right?
01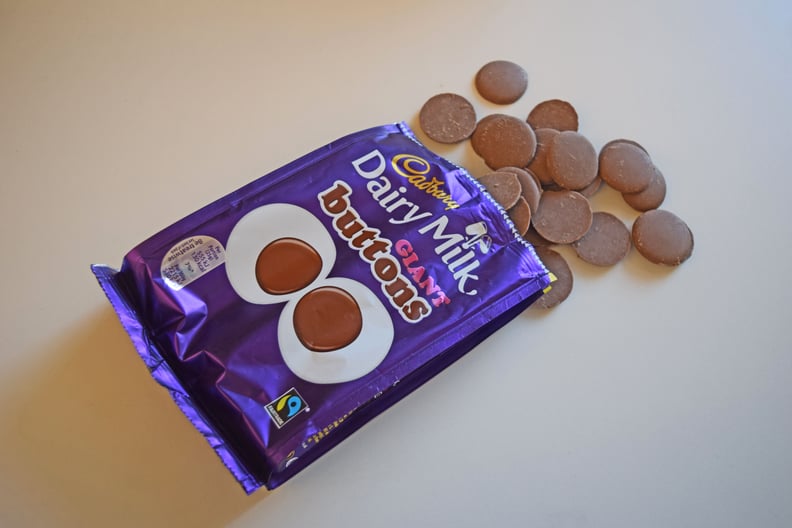 Cadbury Dairy Milk Giant Buttons
I already thought Cadbury was the best chocolate ever, so I'm not surprised that these Giant Buttons are by far my favorite candy from the UK. The chocolate is SO creamy.
02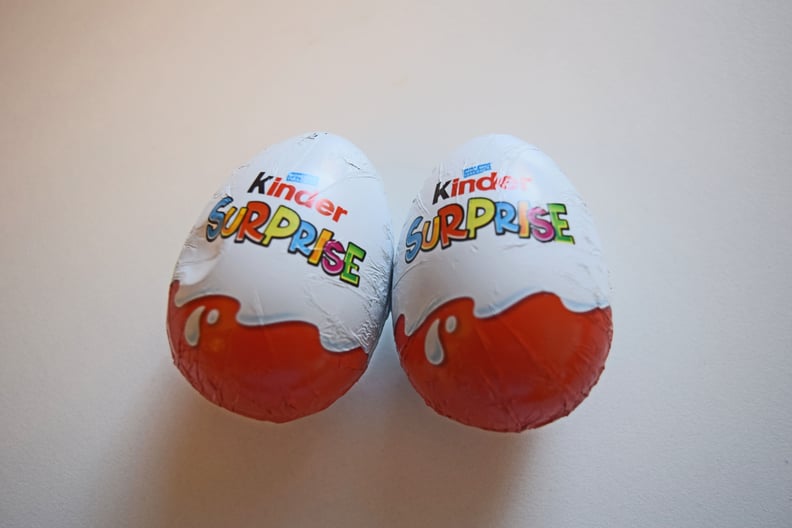 Kinder Surprise Eggs
These are actually originally Italian but are very prevalent in the UK — and are banned in the US due to the surprise inside. The chocolate shell has a plastic egg inside with a toy. I pick up a few every time I'm abroad since I can't get them at home.
03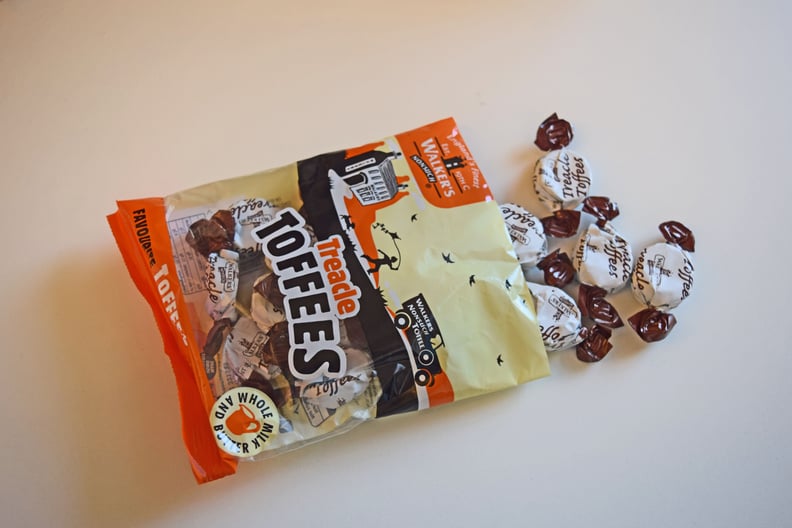 Walker's Treacle Toffees
Ah, delicious, delicious treacle toffee. These sweet treats with a heavy molasses flavor are popular in the UK for Halloween.
04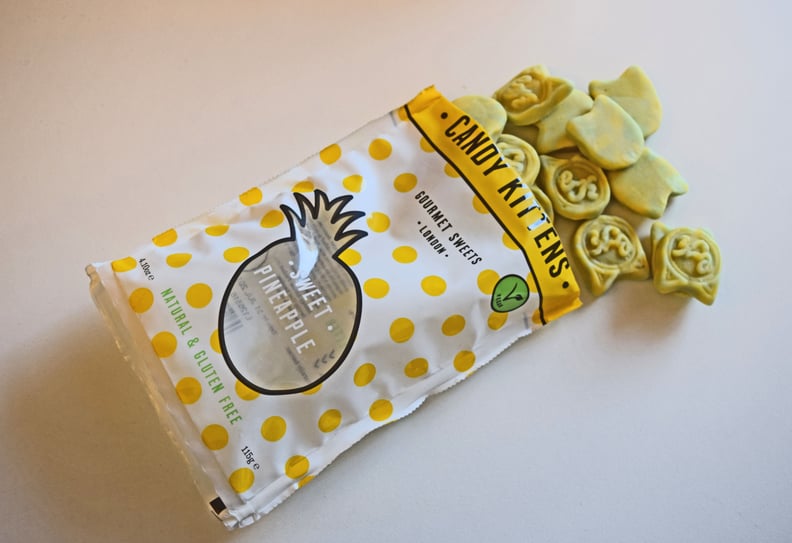 Candy Kittens Gummy Treats
London-based Candy Kittens's fruit-flavored gummies come in a variety of flavors and are actually shaped like kittens. I picked up the pineapple, and the flavor is spot on.
05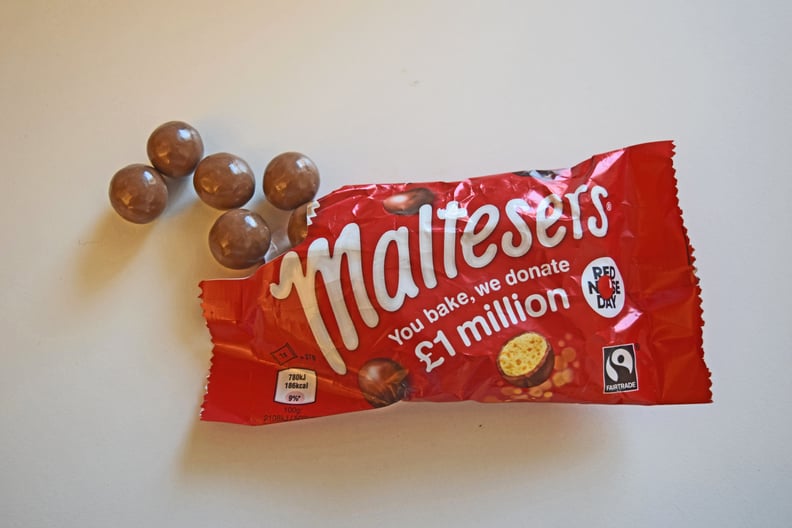 Maltesers
These malt balls are like Whoppers but with creamier chocolate. I can't get enough of them!
06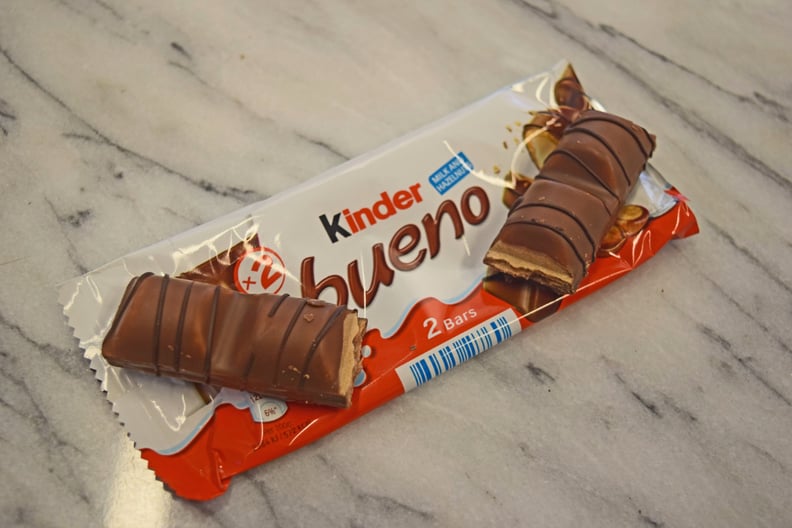 Kinder Bueno
OK, yes, again Kinder is Italian, but the brand is very popular in the UK. The Kinder Bueno bars are wafers filled with hazelnut cream and coated in chocolate. They're super light and super delicious.
07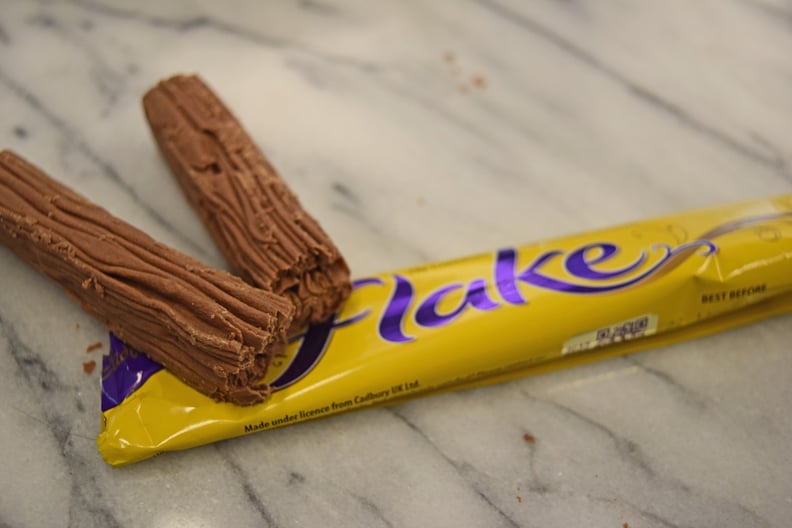 Cadbury Flake
These chocolate bars live up to their name — they're a really flaky shaved chocolate bar that will crumble all over the place, which basically means you have to shove the whole thing in your mouth at once. At least that's what I do.
08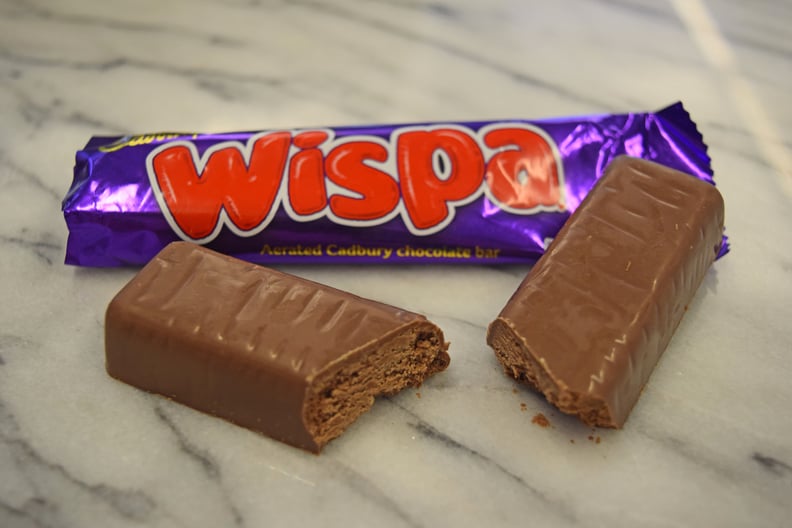 Cadbury Wispa
These chocolate bars are very similar to a Three Musketeers. The filling is an aerated chocolate, and then the whole thing is coated in chocolate.
09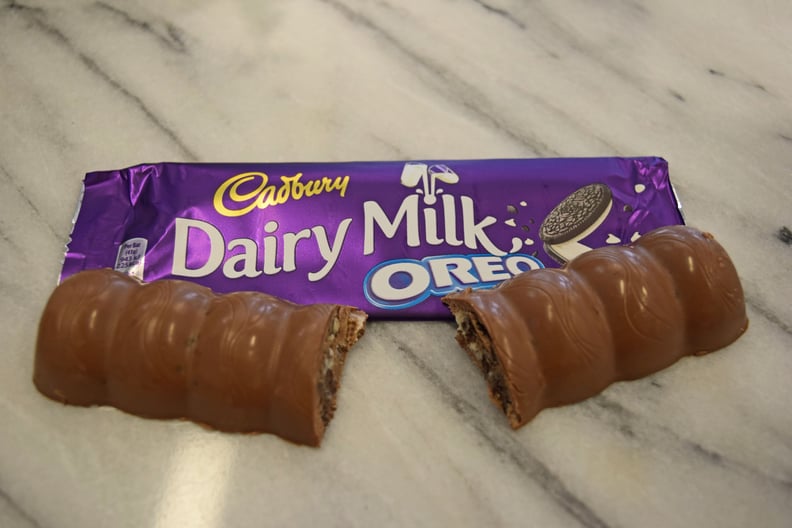 Cadbury Dairy Milk Oreo
Cadbury and Oreo teamed up to create one of the most amazing candy bars ever. The filling is crushed up Oreos and cream, and when you coat that in Dairy Milk chocolate, you know it's going to be unbelievable.
10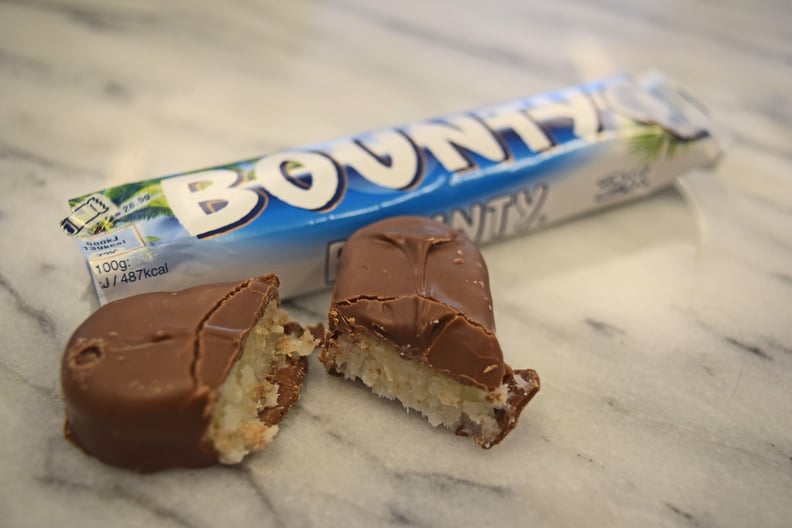 Mars Bounty Bar
These candies are basically England's answer to the Hershey's Mounds bar. It's creamy coconut filling dipped in chocolate.
11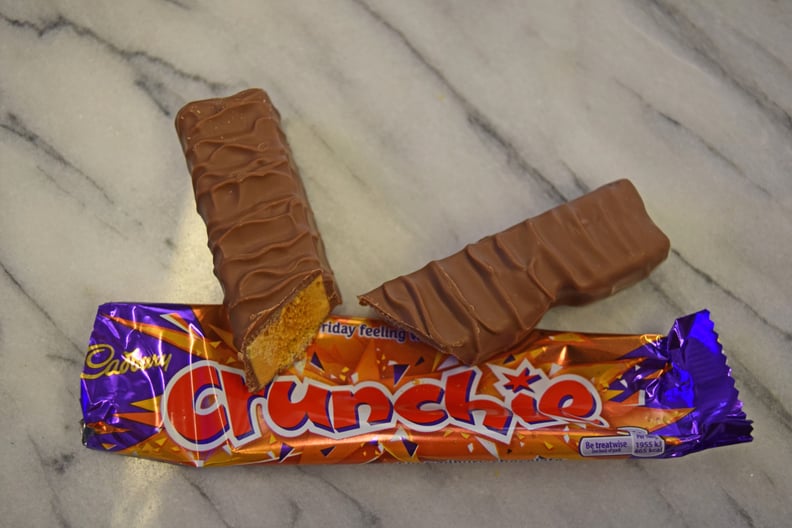 Cadbury Crunchie
Cadbury's Crunchie bar has a honeycomb center that basically melts in your mouth. It's not overly sticky like some honeycomb can be, either, which is a huge plus.
12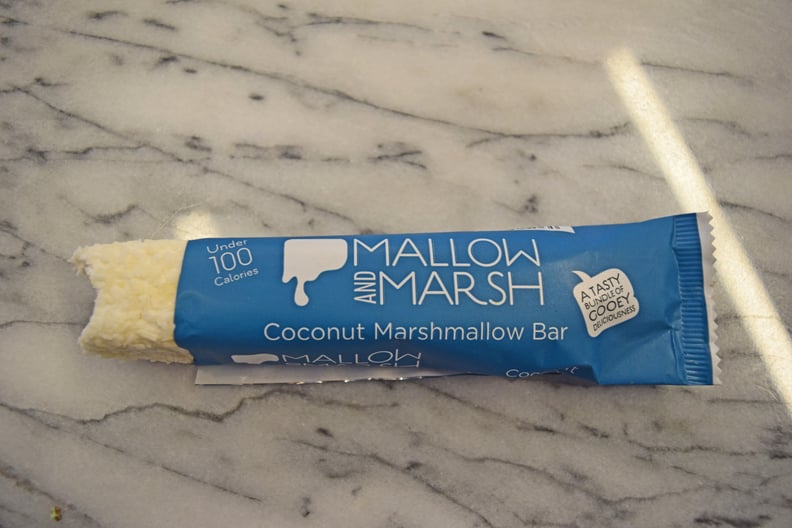 Mallow and Marsh Marshmallow Bar
I love everything marshmallow, so I was excited to find this Mallow and Marsh coconut marshmallow bar. It's a marshmallow log coated in coconut, which is everything I could ever want in a sweet.
13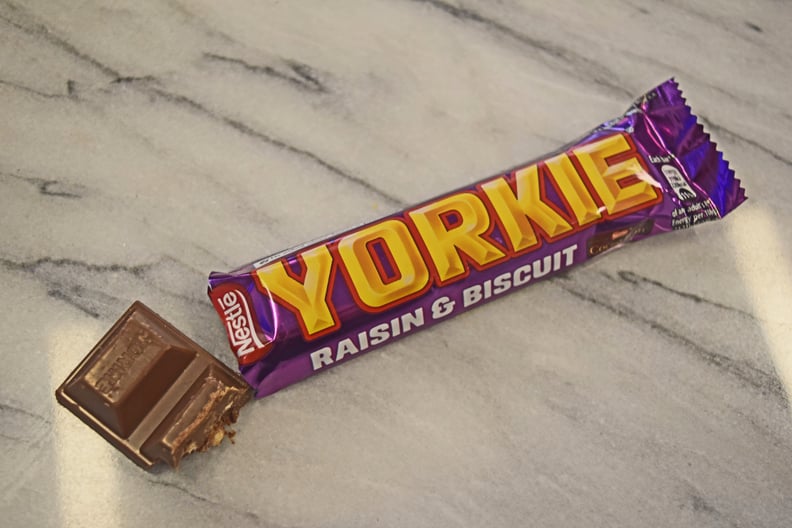 Nestle Yorkie
Originally made by Rowntree's of York, hence the name, the Yorkie is a chocolate bar with raisins and biscuits, so it couldn't be more British if it tried. It's a substantial bar that allows you to feel like you're getting a small serving of fruit with your candy . . . right?
14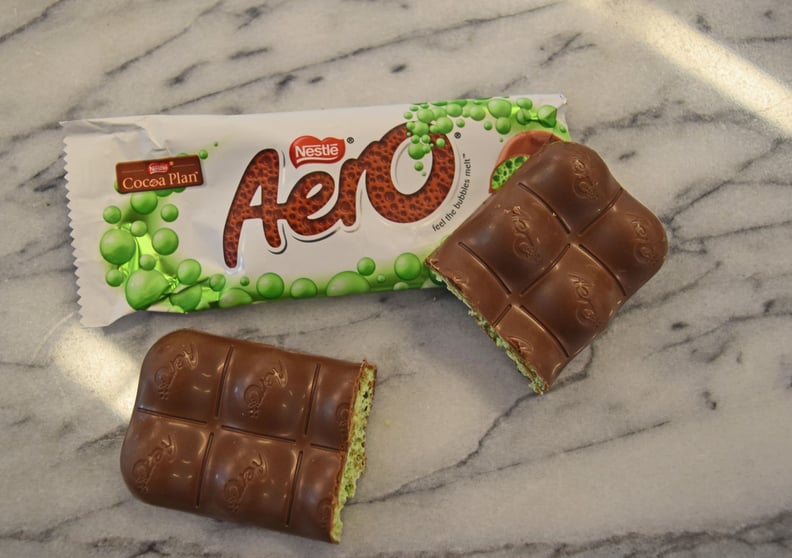 Nestle Mint Aero
The mint Aero bar is filled with aerated mint deliciousness that packs a flavor punch. Coated in Nestle's signature chocolate, this candy bar is one you have to try if you're in the UK.