Easy Broccoli-and-Cauliflower Salad Recipe
5 Minutes Is All You Need to Make This Delicious Broccoli-and-Cauliflower Salad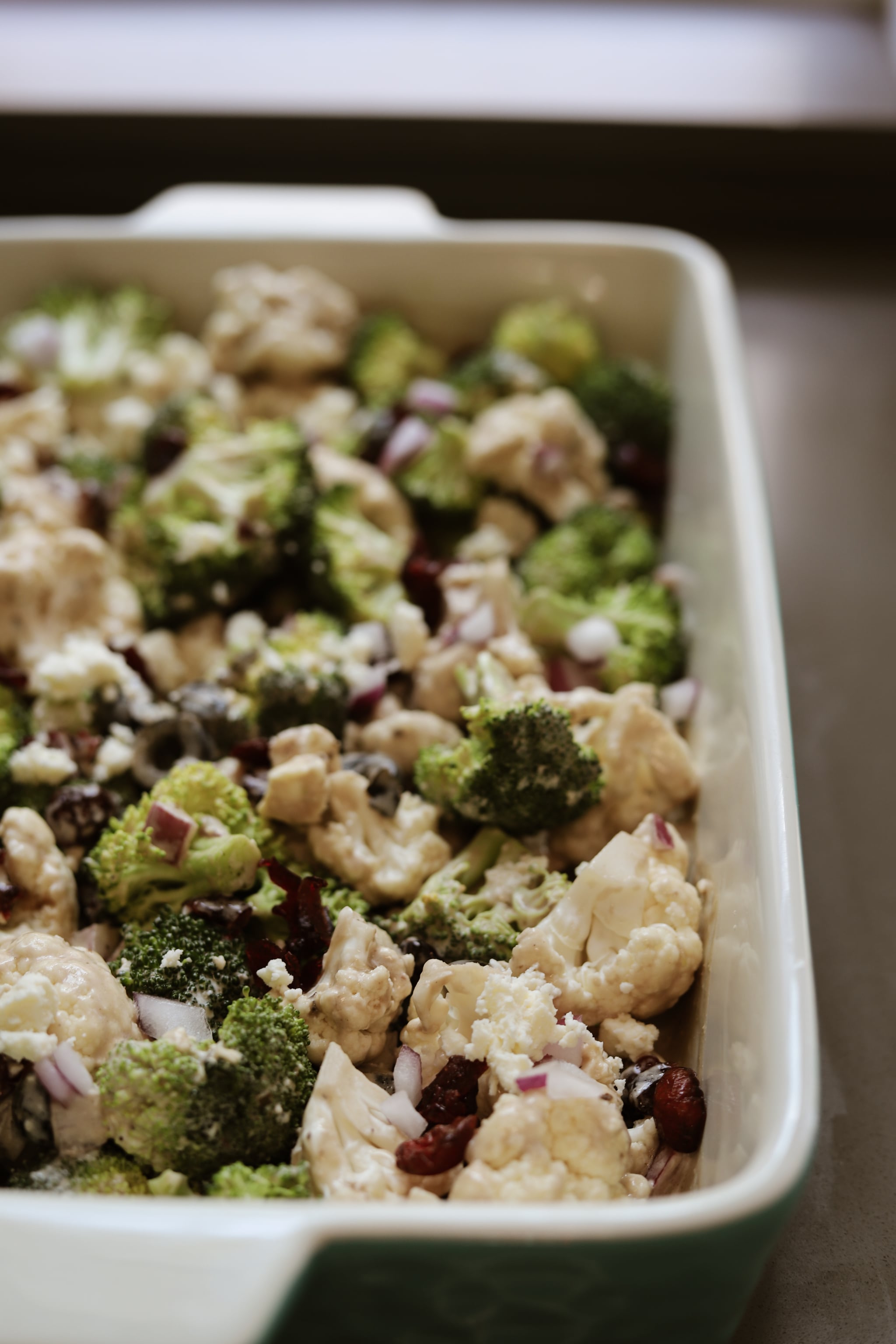 This may not look like your typical salad, but I can promise you one thing — it tastes so much better than a bowl of just lettuce and dressing. A Mediterranean take on the traditional American broccoli-and-cauliflower salad, she's sweet, tangy, and crunchy. And if you like feta cheese and dried cranberries, you'll fall head over heels for this easy recipe.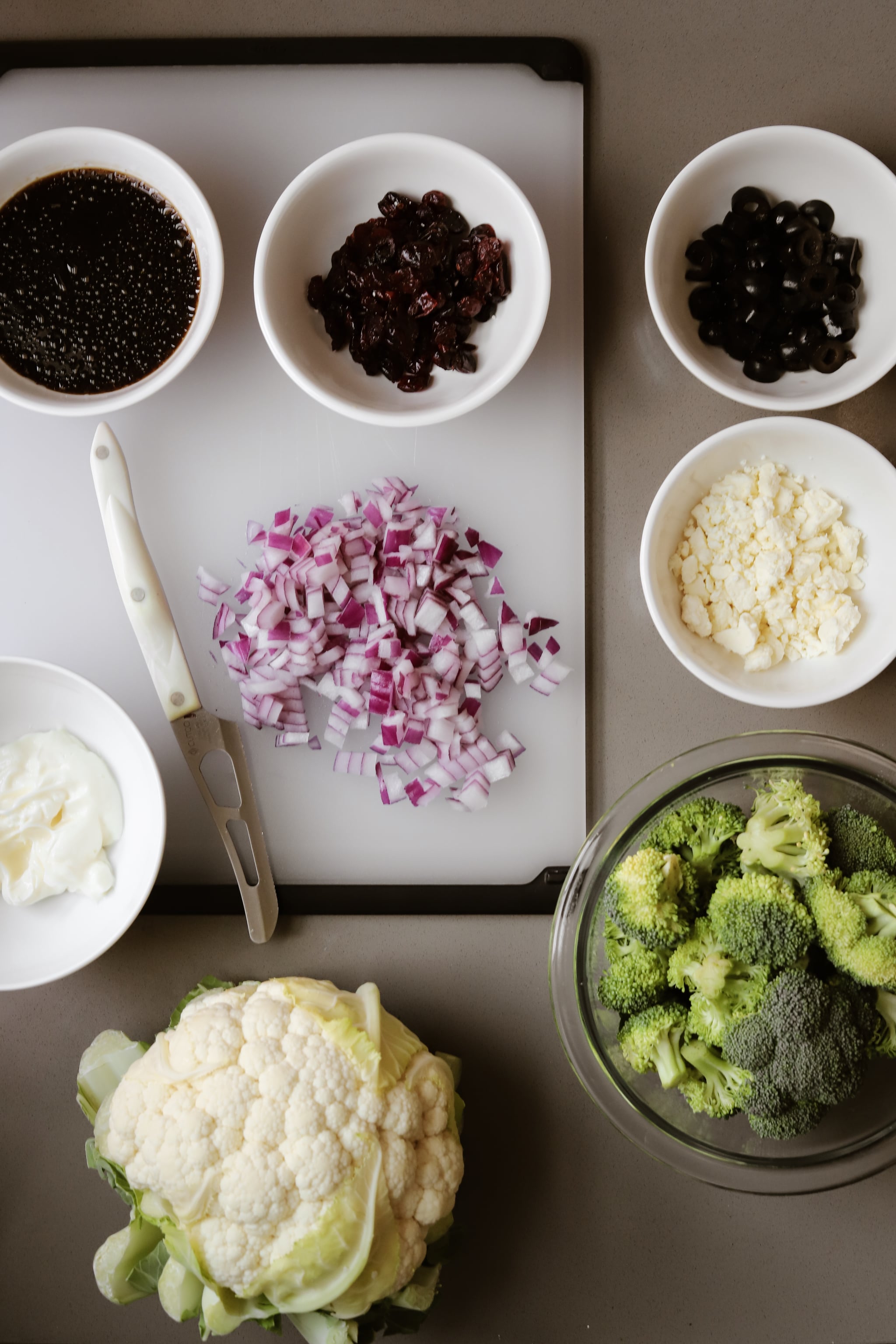 Not only is this salad delicious and creamy, it's packed with tons of healthy veggies. Cruciferous vegetables, like broccoli and cauliflower, are rich in vitamins, fiber, and disease-fighting phytochemicals that you can't find in a regular salad made entirely of lettuce. Consuming them raw, such as in this salad, is also the best way to preserve all their amazingness!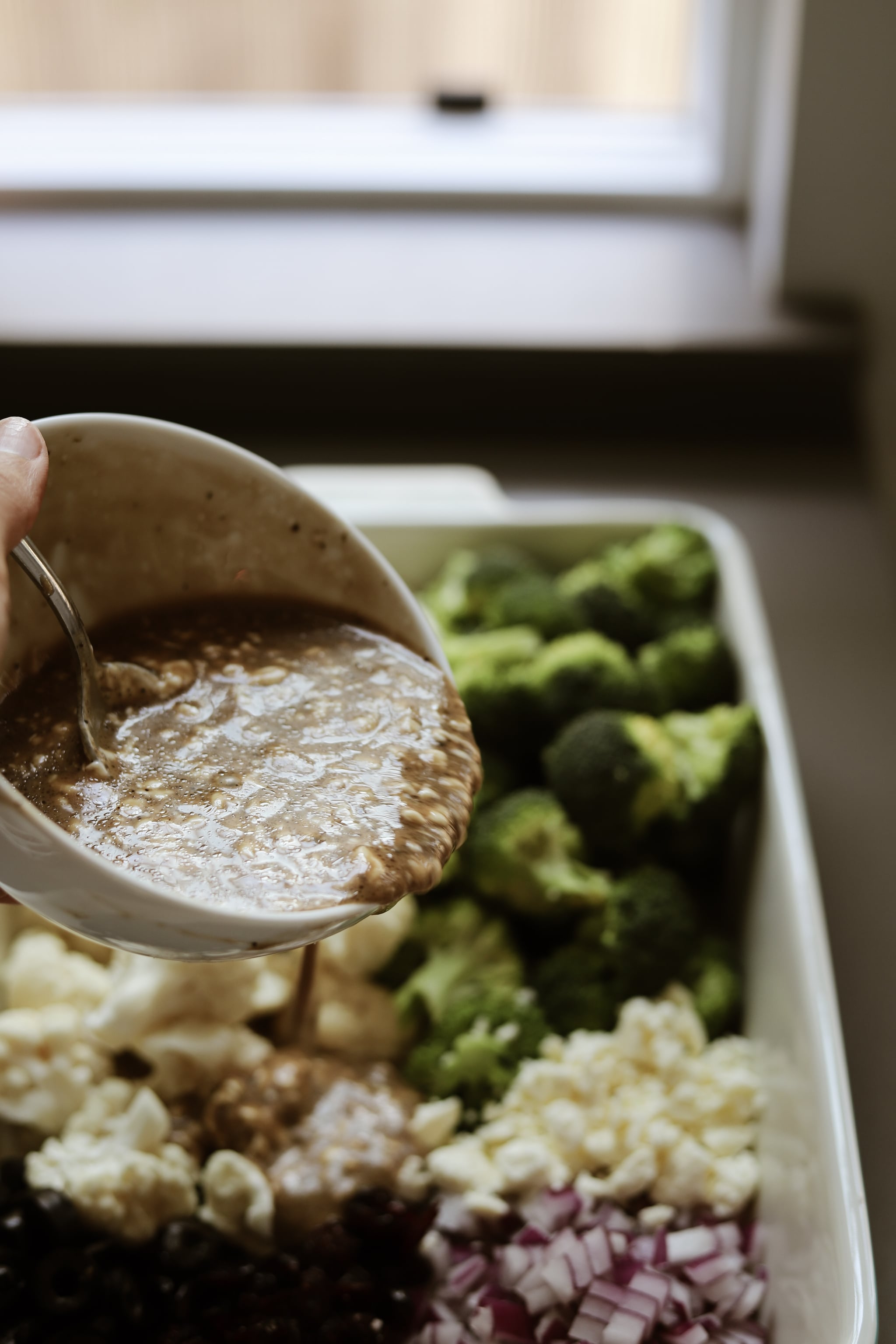 So, say goodbye to the same salad you have every week and introduce this delicious broccoli-and-cauliflower salad to your new meal rotation. You won't regret it!
— Additional reporting by Haley Lyndes
Broccoli-and-Cauliflower Salad
Original Recipe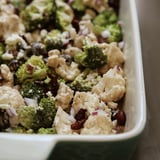 Ingredients
3 cups raw broccoli or 1 head, small florets
3 cups raw cauliflower or 1 head, small florets
1/4 cup black olives, sliced
1/2 cup feta cheese, crumbled
1/2 cup red onion, diced
1/3 cup dried cranberries
1/2 balsamic dressing
1/4 cup mayonnaise
Directions
Cut broccoli and cauliflower into small florets.
Slice black olives and dice red onions.
In a bowl, add the broccoli, cauliflower, olives, feta cheese, red onion, and dried cranberries.
In a small bowl, whisk together balsamic vinaigrette and mayonnaise.
Add dressing and toss to combine well.
Serve cold!
Information
Yield

5 servings

Total Time

4 minutes, 59 seconds
Image Source: POPSUGAR Photography / Hajar Larbah