How to Make Caramel Apples
Fall Favorite! This Recipe For Caramel Apples Is Perfectly Sweet and Gooey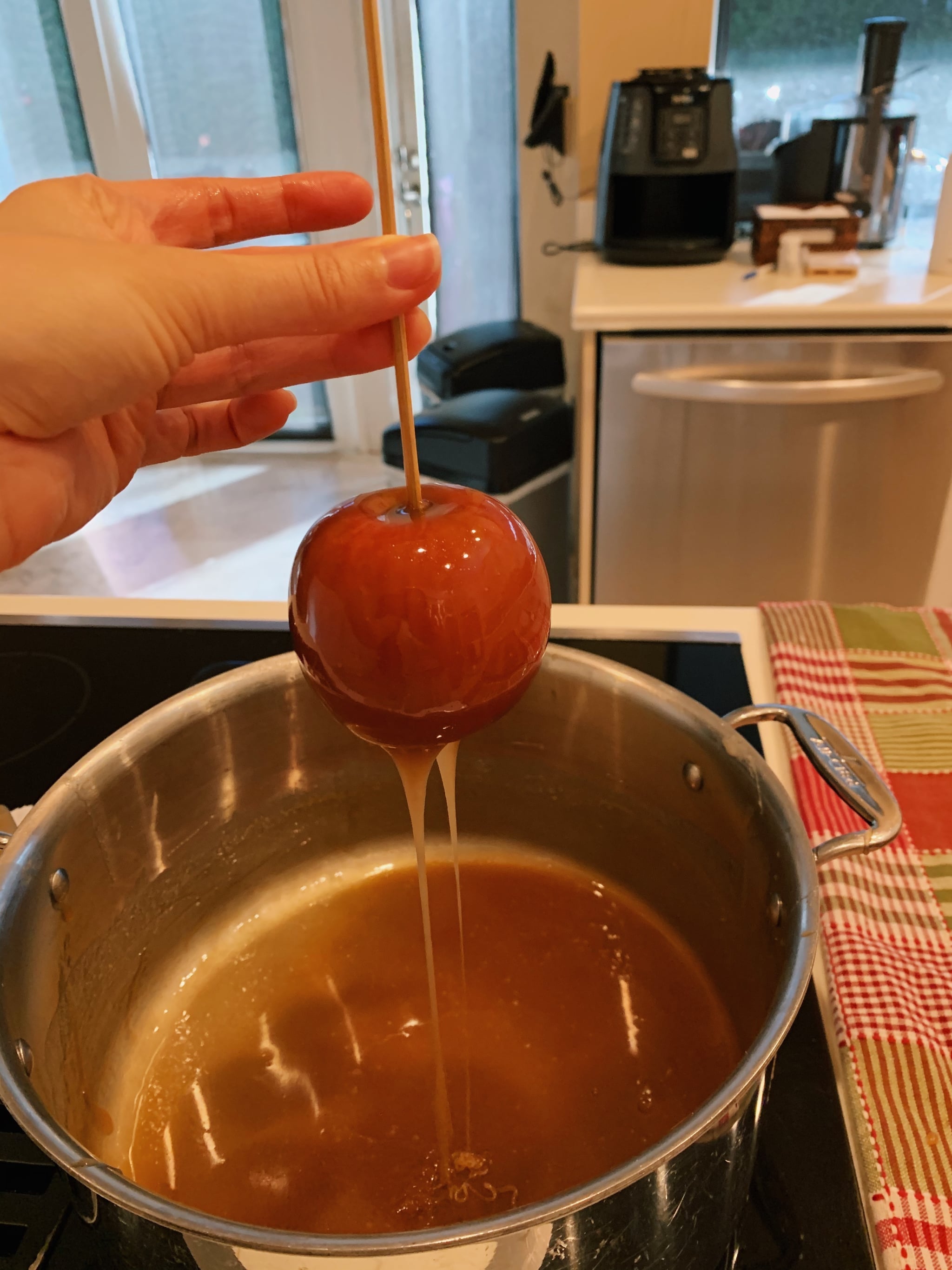 The taste of caramel apples is as essential to fall as the crunch of fall leaves, cozy sweaters, and all things pumpkin spice. To me, they're the perfect dessert. For one, they're kind of healthy. OK, not really, but they're mostly made out of fresh, crisp fruit, and that has to count for something, right? And then there's the sweet, sweet addition of caramel.
Caramel makes everything better, especially if it's just a bit salted, creamy, and gooey. Hard caramels just aren't my jam (my dentist *somewhat* approves of this message), but soft caramel either in the form of chews or embracing a crisp apple is just perfect.
The ingredients and process for this recipe are supersimple and can be complemented with the toppings of you choice: chocolate drizzle, chopped nuts, or even sprinkles. This caramel is also on the lighter side and won't make for an overly thick version (almost like a candy apple/caramel apple hybrid), but feel free to thicken it up if you wish. And while making caramel can be intimidating for some (I've almost burnt the house down on several occasions), this was as easy as (apple) pie. Enjoy!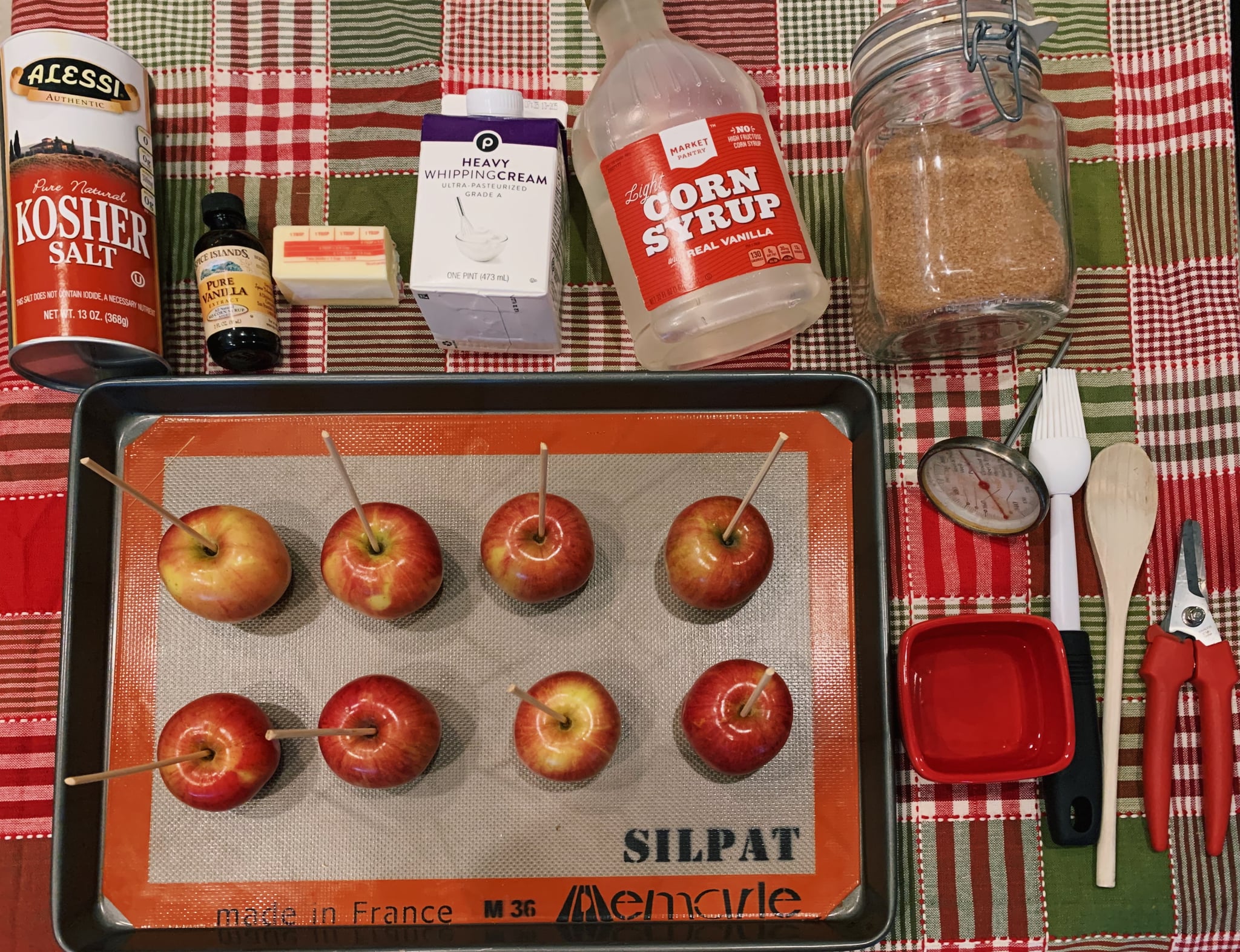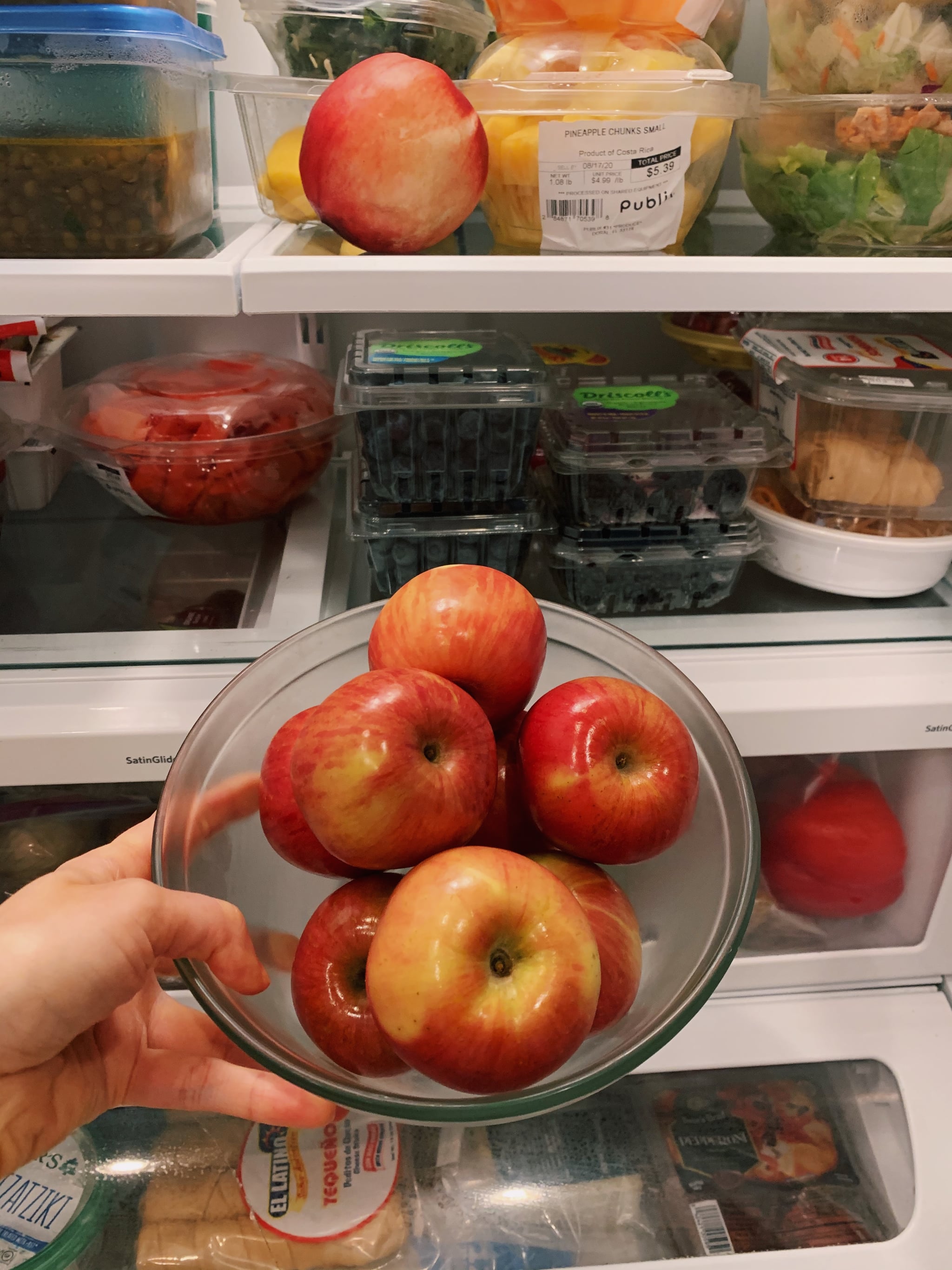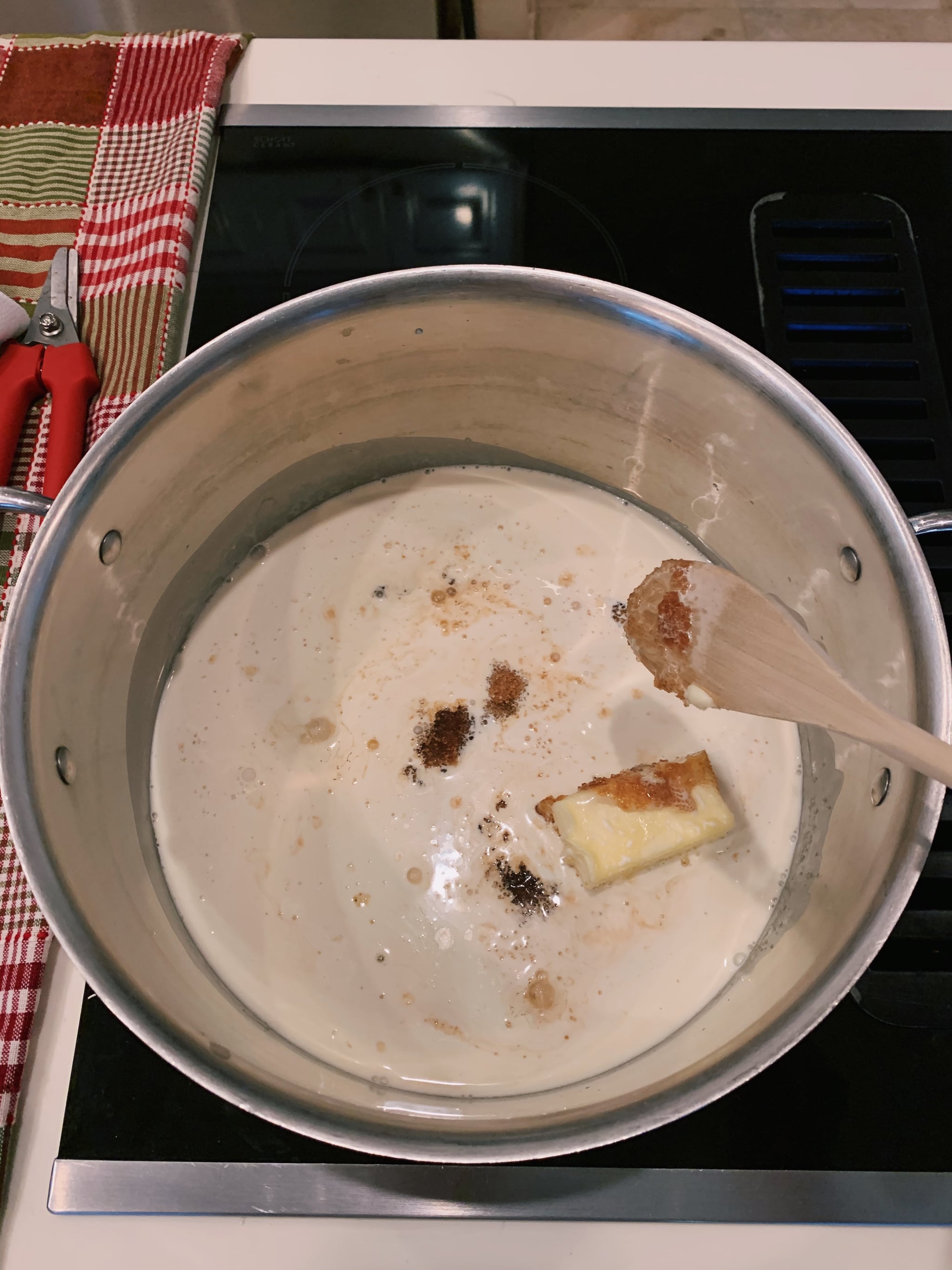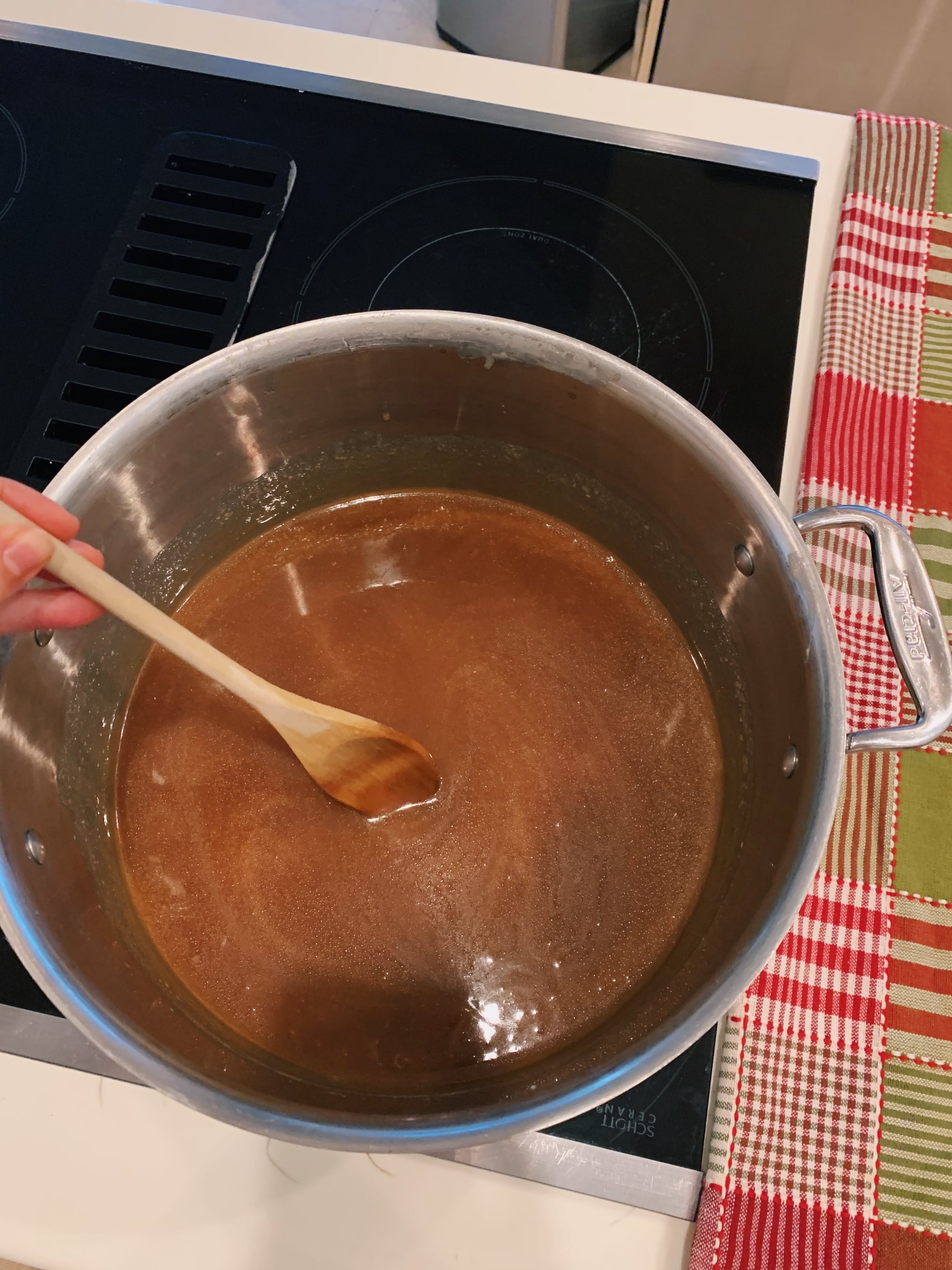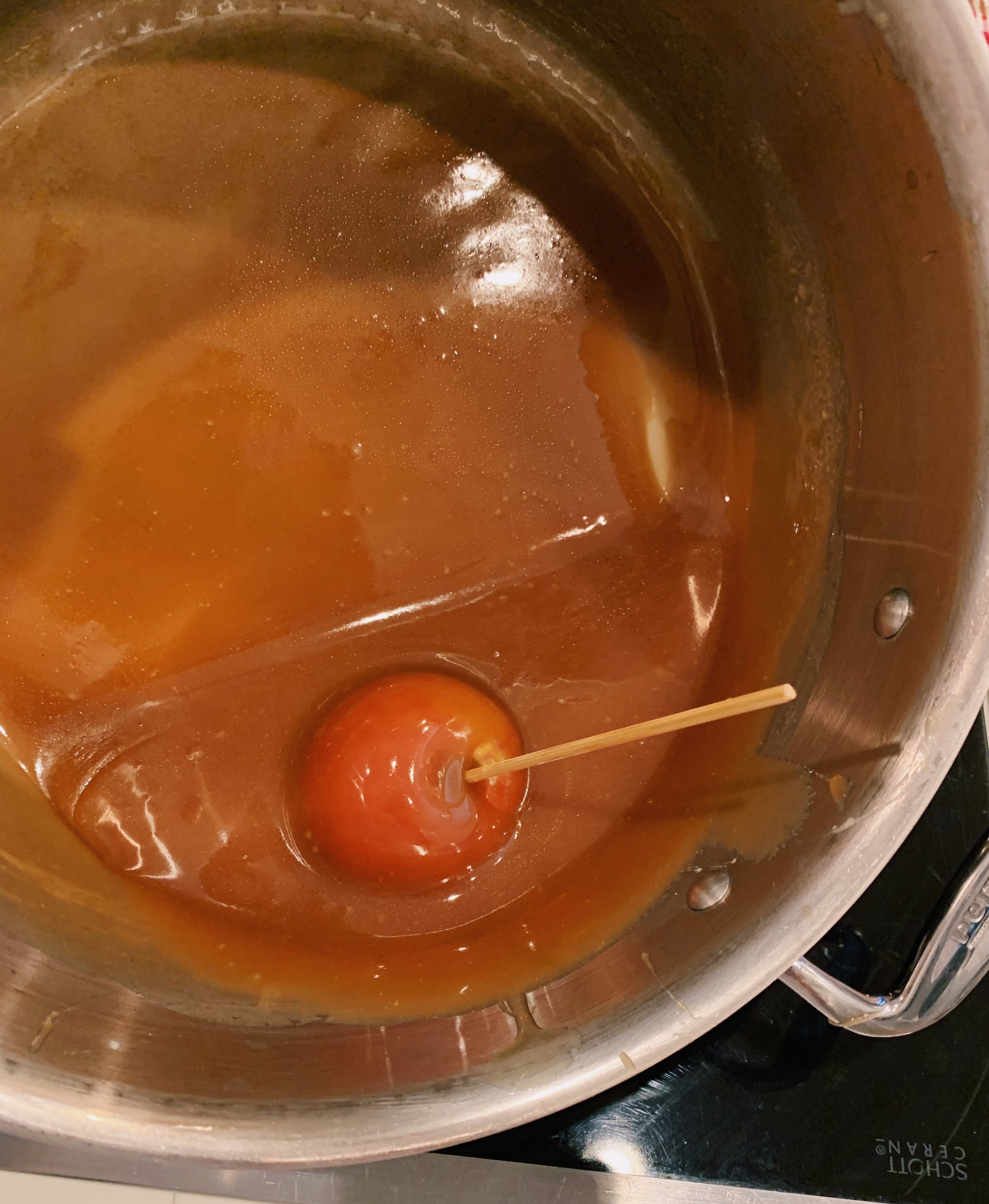 Easy As (Apple) Pie Caramel Apples
Adapted Recipe by Camila Barbeito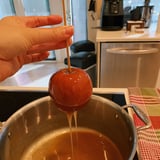 Ingredients
9-10 chilled red apples
1 3/4 cups heavy whipping cream
3/4 cup light corn syrup
2 cups brown sugar
1/4 cup (half a stick) salted butter, at room temperature
1 teaspoon salt
1/2 teaspoon pure vanilla extract
Directions
Rinse your apples with water, wipe them completely dry, and remove the stems.
Insert sticks 3/4 down into your apples. I used skewers and just cut them to about half the size.
Line a baking sheet with a silicone baking mat, parchment paper, or grease it with butter. Set aside.
Make your caramel by combining the heavy cream, corn syrup, brown sugar, salt, and butter in a large saucepan over medium heat. Pour in the wet ingredients first, so the sugar doesn't stick to the pan.
Stir with a wooden spoon and let it bubble for about 20 minutes. Do not remove from heat until the caramel reaches 240 degrees. Use a kitchen thermometer for this, and make sure not to touch the bottom of the saucepan with it.
Remove from heat and stir in the vanilla.
Let the caramel cool for about 15-20 minutes or until it's thick enough to see the trail of your wooden spoon.
Time to dip! Grabbing your apples by the stick, tilt the saucepan, so the caramel covers them completely. Hold them over the pan for a few seconds to let the excess drip off.
Place the apples on the lined baking sheet, and let them set for about 45 minutes.
If desired, add toppings of your choice: chopped walnuts or pecans, sprinkles, coconut, or even a melted chocolate drizzle. Enjoy!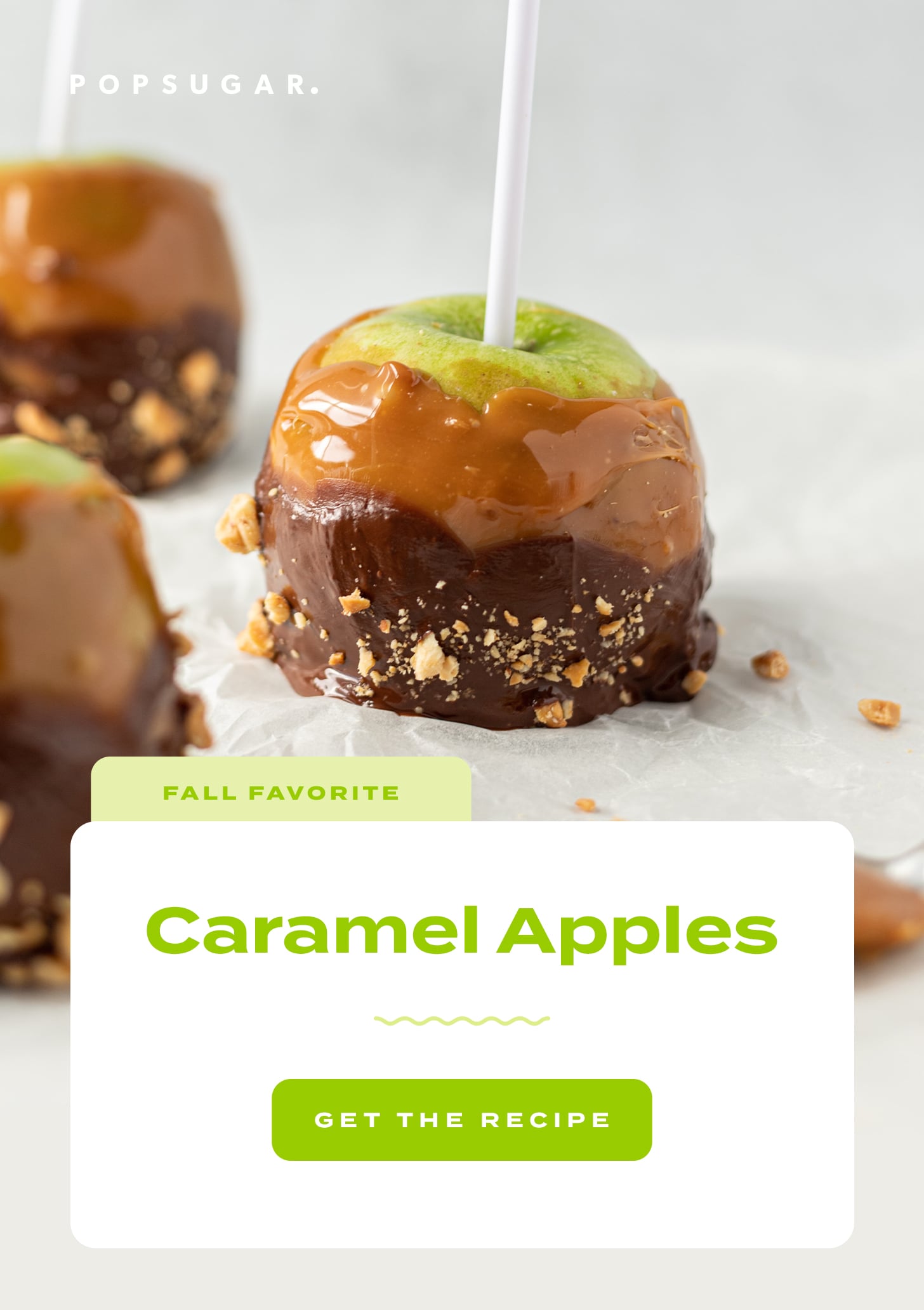 Information
Category

Desserts

Yield

9-10 caramel apples

Prep Time

15 mins

Cook Time

25 minutes

Total Time

39 minutes, 59 seconds
Image Source: POPSUGAR Photography / Camila Barbeito