Caramel Candy Recipe With Condensed Milk
How to Make Soft Caramel Candy at Home (It's Totally Doable!)
Making caramel may seem like a daunting task, but it can be exhilarating (and delicious) science project with a little preparation, patience, and timing. Challenge your candy-making skills by trying out this soft caramel recipe by a chef from the Culinary Institute of America.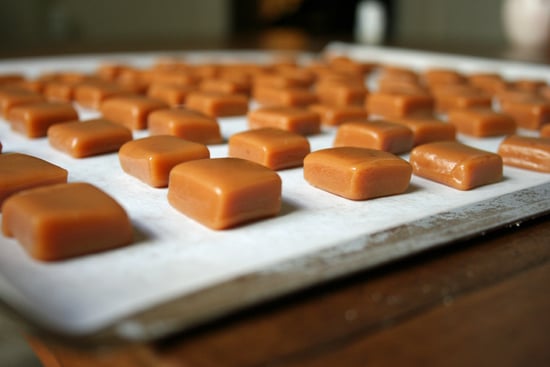 As you cook the caramel on the stove top, you will notice the sugar, butter, and evaporated milk will slowly deepen in color and flavor. Caramel expands and bubbles as it cooks, so use a larger pot to avoid a hot, sticky mess from boiling over. As you cook, your flame should be high enough to allow the caramel to bubble yet low enough to allow the caramel to slowly develop its flavors.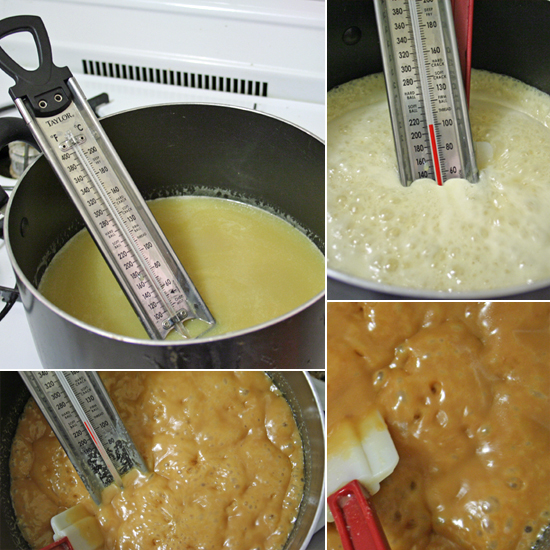 When you reach the magic number, work quickly and don't delay! Even a few degrees can completely change the texture, consistency, and flavor of a caramel. But use extreme caution, because caramel burns are dangerous and painful; keep a bowl of ice water nearby just in case.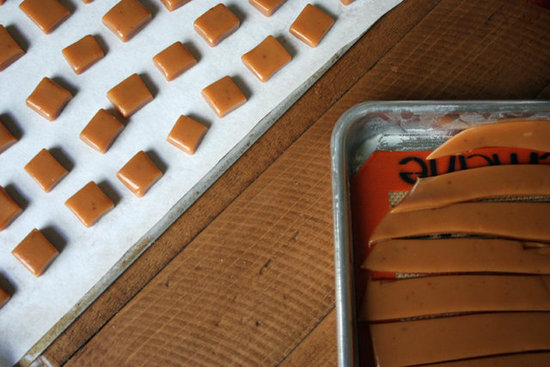 Allow the caramel to cool completely before you use a chef's knife to cut the slab into strips, then into square pieces. Use your fingers to mold the individual pieces into perfect squares.
Butterscotch Sauce
From Anna Monette Roberts, POPSUGAR Food
Notes
Butterscotch tastes best when it's served hot! Reheat it in a small nonstick saucepan over low heat. Alternatively, remove the lid to the mason jar, and microwave in 15-second increments, stirring between sessions, until sauce is warmed through.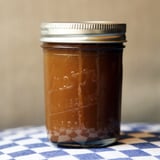 Ingredients
4 tablespoons salted butter
3/4 cup light-brown sugar
2 tablespoons plus 1/4 cup heavy whipping cream, divided
1 teaspoon vanilla extract
Directions
In a heavy-bottom saucepan over medium heat, add butter and sugar. When butter is melted, whisk in 2 tablespoons heavy cream. Bring to a foamy boil, and cook 4 minutes, whisking occasionally, until mixture deepens in color.
Turn off heat and carefully whisk in remaining 1/4 cup heavy cream, followed by vanilla extract.
Transfer to a small 8-ounce mason jar. Do not scrape down sides of the pot (the burned-on caramel may make your sauce gritty). Allow butterscotch to cool slightly before securing with a lid. Store in the fridge for up to 2 weeks.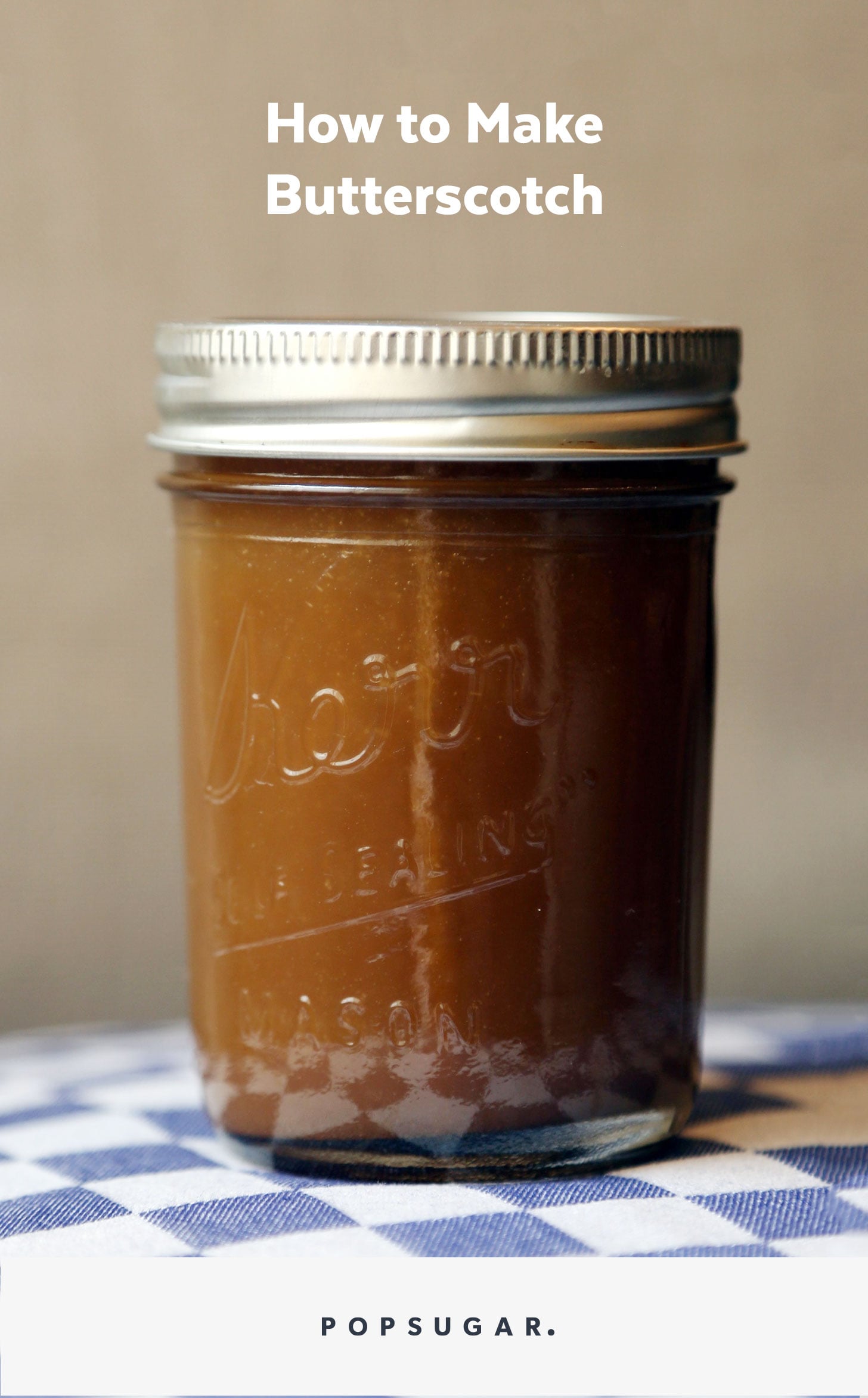 Information
Category

Desserts

Cuisine

North American

Yield

1 8-ounce mason jar
Image Source: POPSUGAR Photography / Anna Monette Roberts