Chrissy Teigen's Cardamom Coffee Buns Recipe
Move Over, Cinnamon Rolls; Chrissy Teigen's Cardamom Coffee Buns Are Out of This World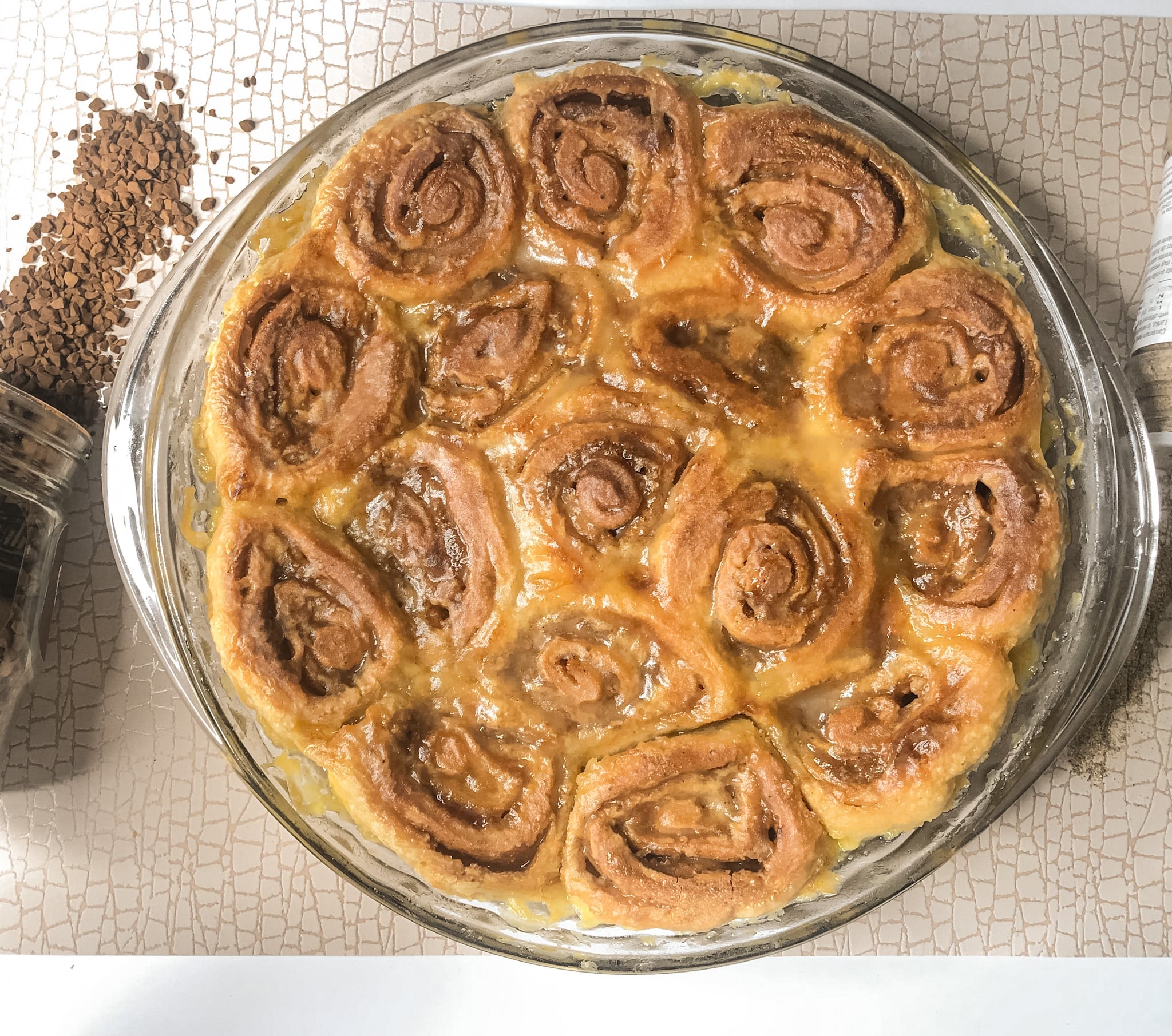 Those with a ravenous sweet tooth might agree that there's nothing quite like biting into a warm, gooey cinnamon roll alongside a piping-hot cup of coffee on a cold morning. But what if you replaced the cinnamon inside the sweet roll with another hearty spice, and enjoyed your coffee not alongside the spiced bun, but poured overtop in the form of a sticky glaze? Luckily for us, Chrissy Teigen has got us covered with a cardamom coffee buns recipe that is sure to take your spiced glazed buns game to a whole new level.
While this recipe has a few complex steps that are sure to test the skills of a beginner baker, each step comes together quickly and easily for gourmet-style buns straight from your own kitchen. All you need is a large working surface, some elbow grease for kneading and rolling, and an expectant mouth ready to bite into the sweet, fluffy buns once they are out of the oven to bring these magical cardamom coffee buns to your breakfast table.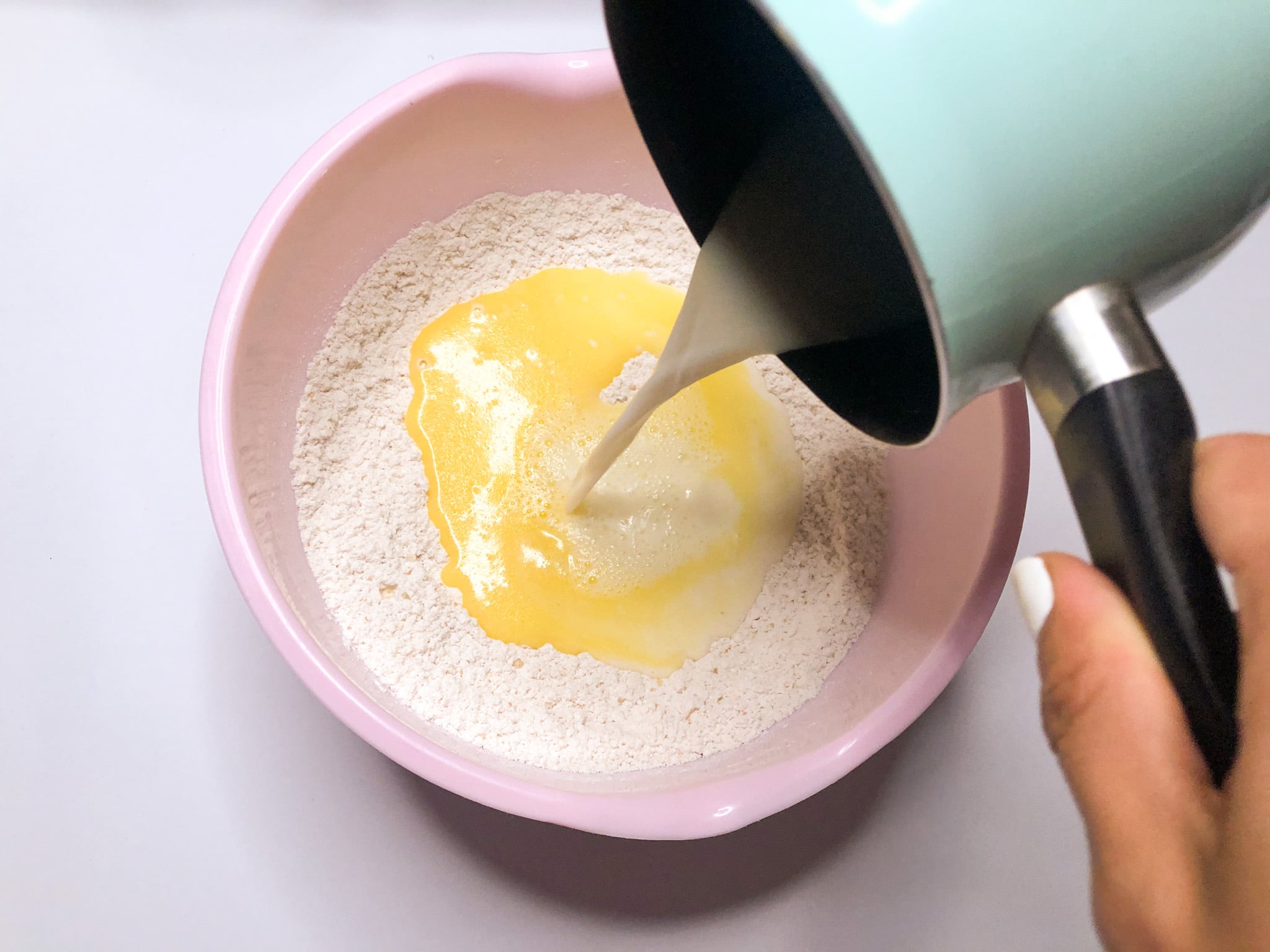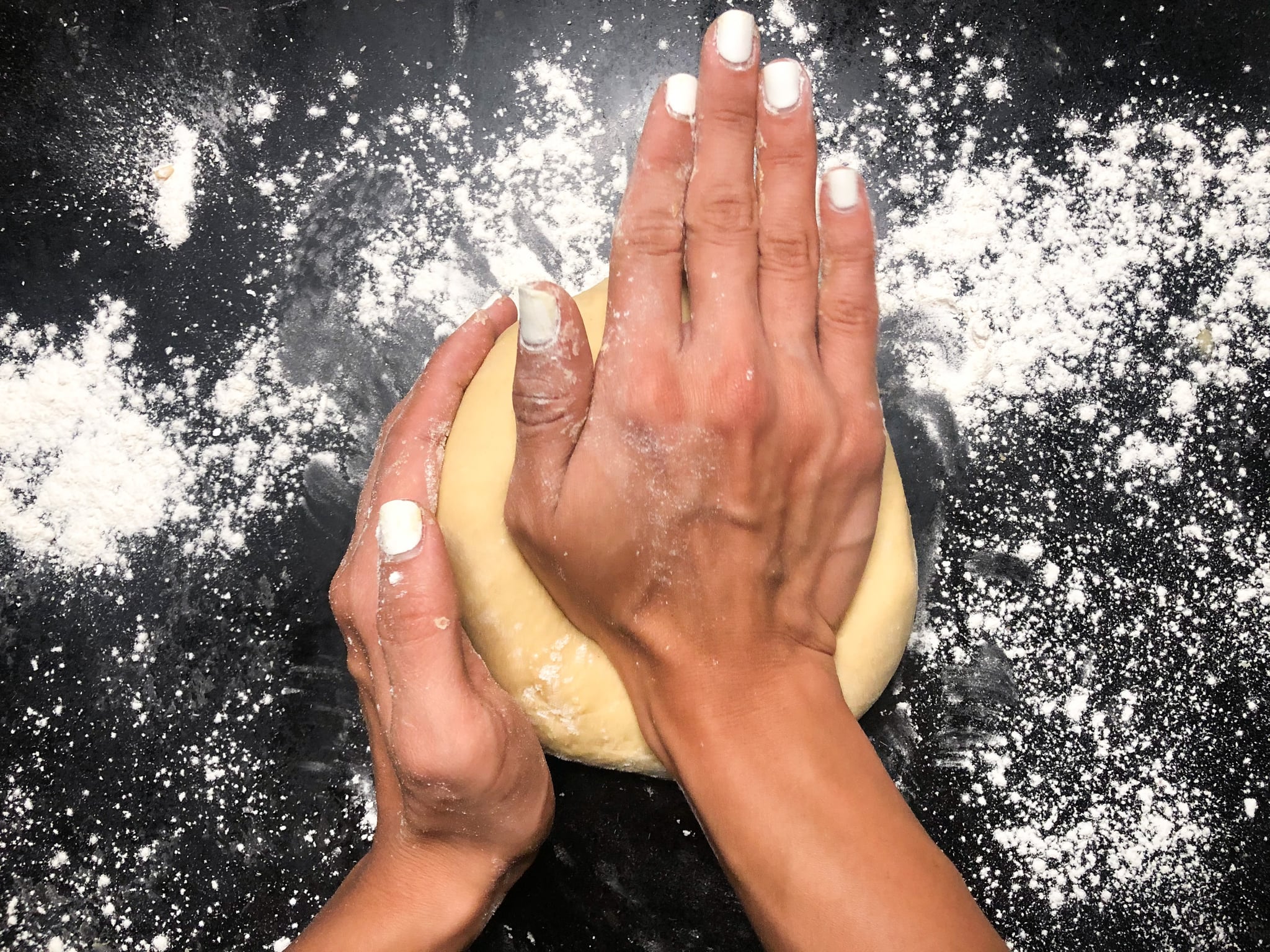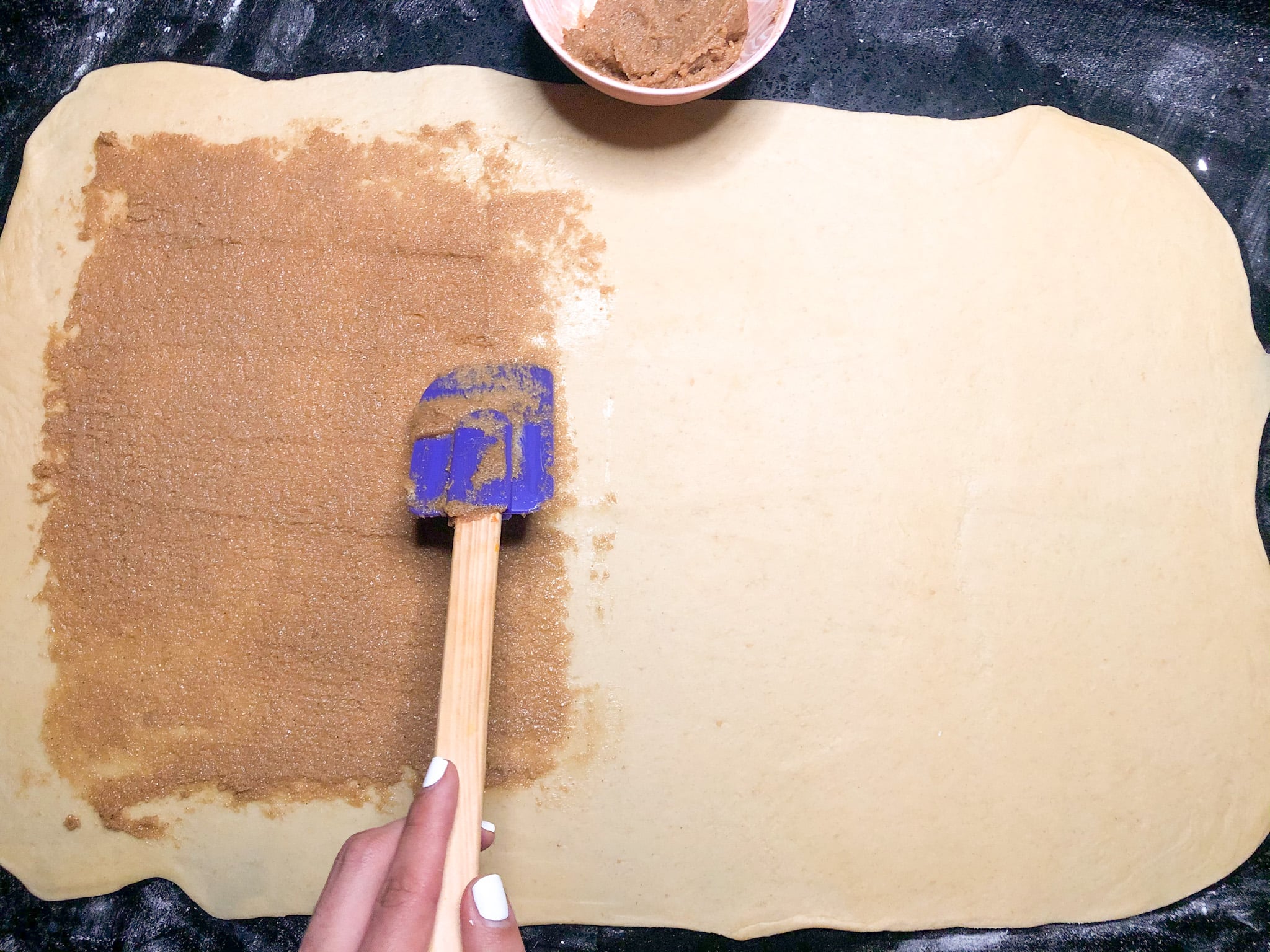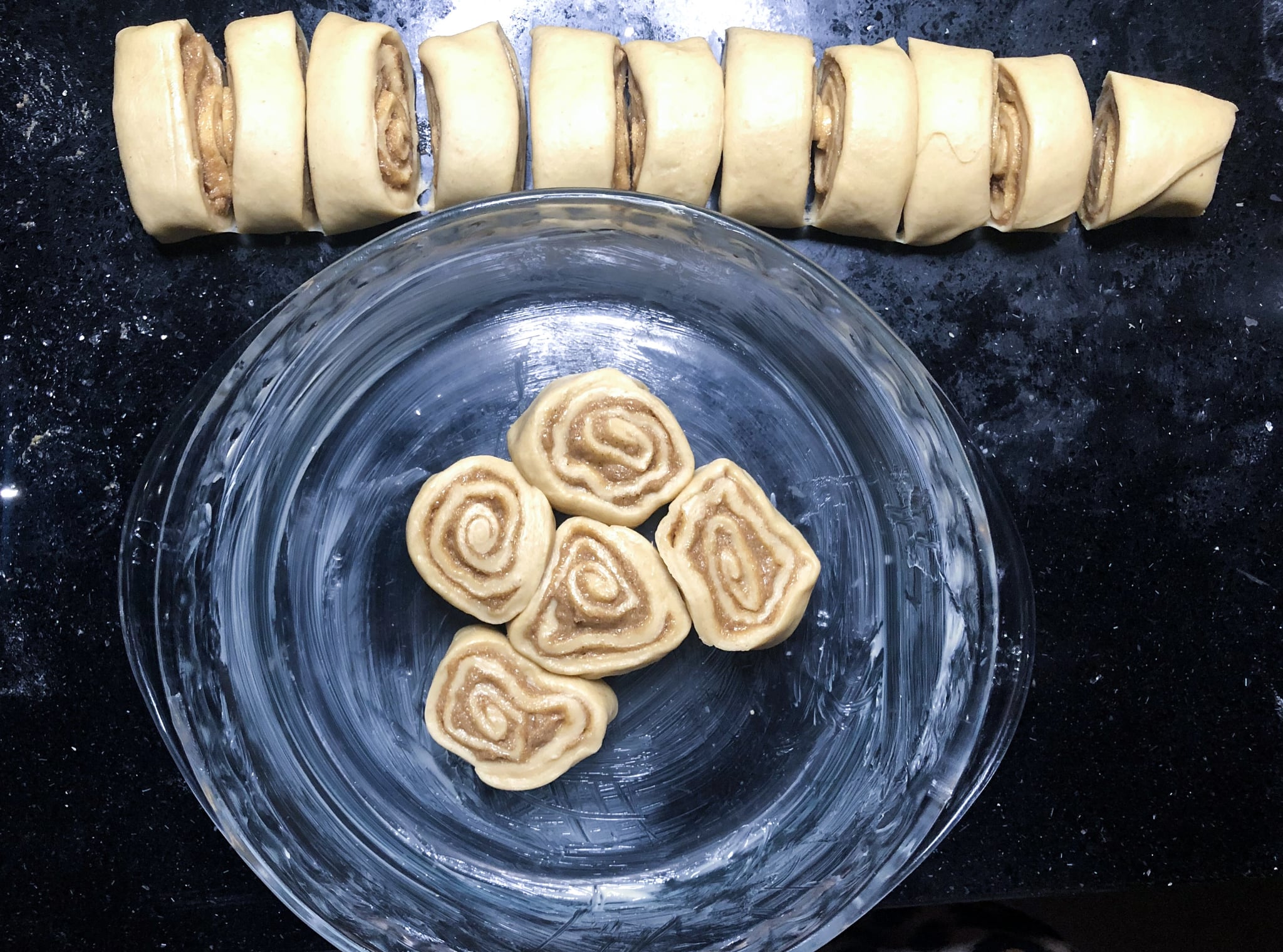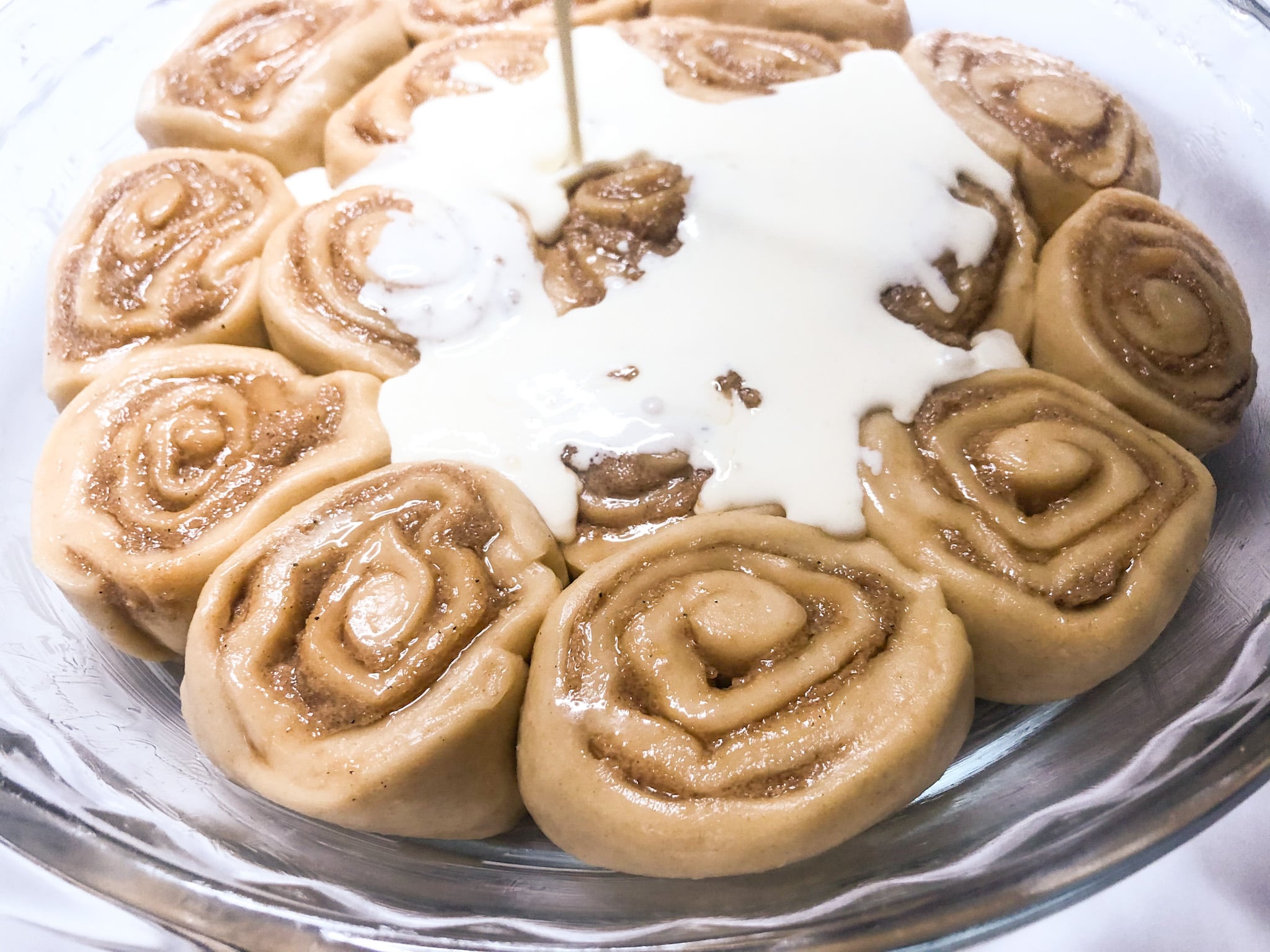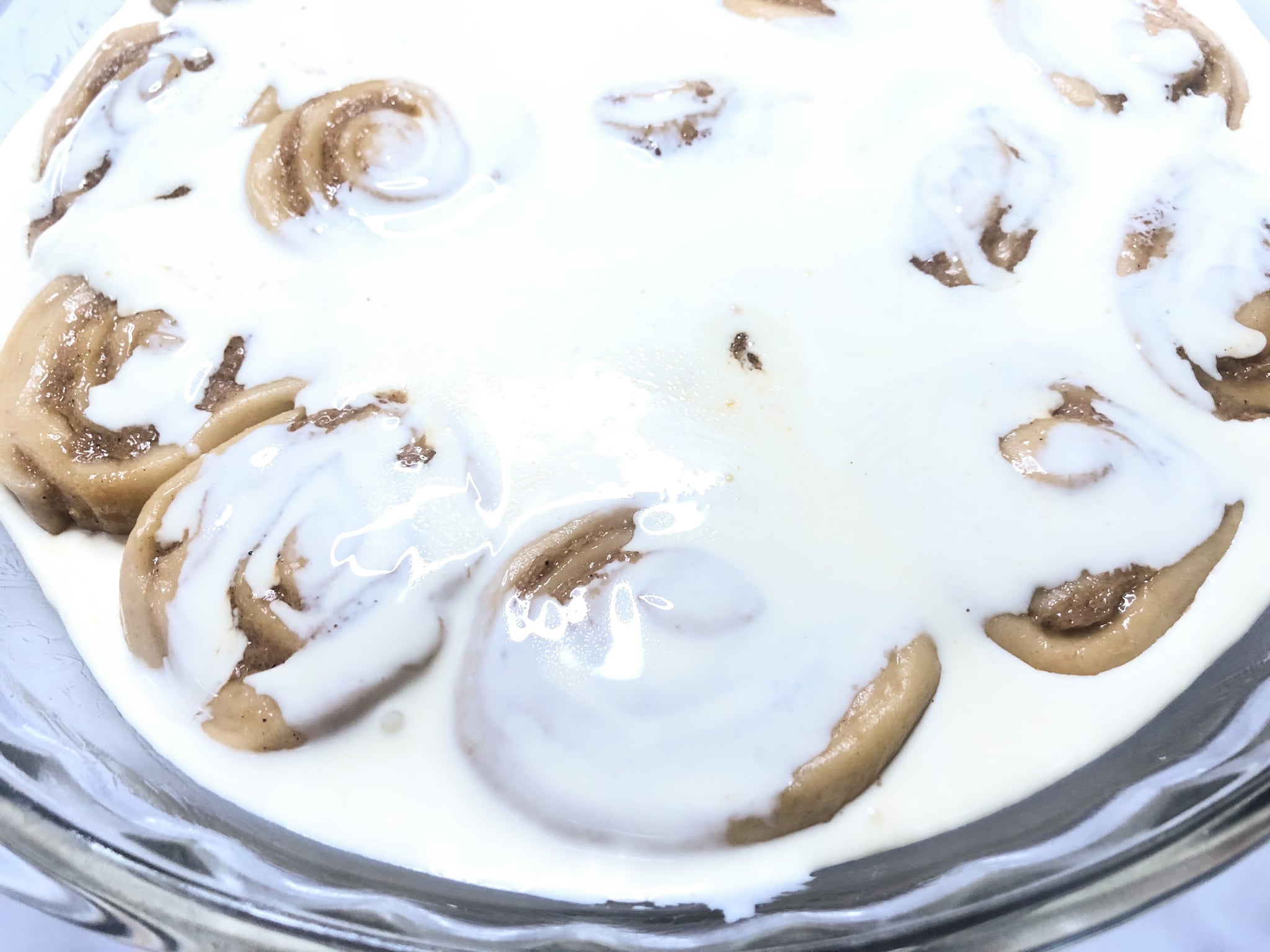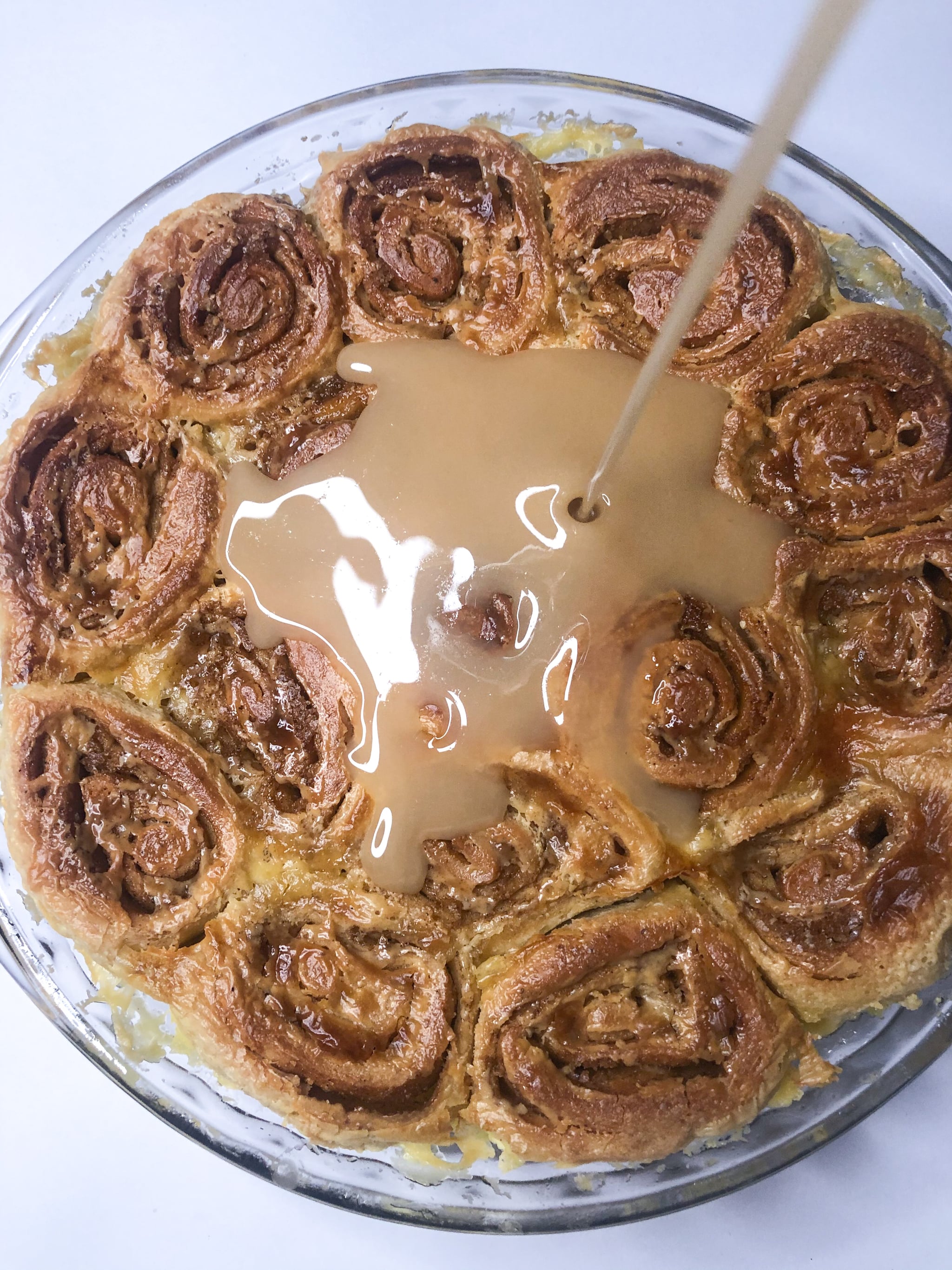 Trust us when we say that once you sink your teeth into these gooey, buttery spiced buns soaked in a mouthwatering coffee glaze, you'll probably never want to enjoy a piping-hot cup of joe without them.
Chrissy Teigen's Cardamom Coffee Buns
Cravings by Chrissy Teigen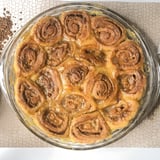 Ingredients
For the dough:
2 3/4 cups flour, plus more for kneading
1/4 cup sugar
2 teaspoons fine sea salt
1 packet (2 1/4 teaspoons) active dry yeast
1/2 cup 2% milk
1/4 cup water
3 tablespoons unsalted butter
1 egg, beaten
For the filling:
20 whole green cardamom pods (or 2 teaspoons ground cardamom)
1/2 cup dark brown sugar
5 tablespoons unsalted butter, softened
For the cream and glaze:
1/2 cup heavy cream, at room temperature
3 tablespoons strong brewed coffee, at room temperature
1 tablespoon vanilla extract
1 1/4 cups confectioners' sugar
Directions
Make the Dough:
Combine the flour, sugar, salt, and yeast in a large bowl; set aside.
Combine the milk, water, and butter in a small pot and warm over low heat until the butter is melted and the mixture feels warm to the touch (about 110°F).
Add the wet ingredients to the dry, add the egg, and mix until a dough forms.
Turn the dough onto a lightly floured surface, knead for four minutes, cover loosely with plastic wrap, and let rest for 10 minutes in a lightly greased bowl.
Make the Filling:
Toast the cardamom pods in a small pan over medium-high heat until fragrant, four to five minutes. Transfer to a spice grinder and grind into a powder. Set aside. (Skip this step if using preground cardamom.)
Using a stand mixer fitted with a paddle attachment, cream the butter, brown sugar, and ground cardamom until the mixture is unified and creamy, three to four minutes.
Once the dough has rested, lightly flour a work surface and roll out to a 9-by-18-inch rectangle. Spread filling in an even layer across the dough to cover completely. Start from one of the short sides of the dough and roll up into a tight log. Cut into 16 even rolls and arrange in a buttered nine-inch round baking pan. Cover with plastic wrap and let rise in a warm place until doubled in size, 90 minutes.
Preheat the oven to 375°F. Pour the heavy cream over the top of the buns and put in the oven with a baking sheet underneath to catch any cream that may bubble up and out. Bake until the tops are browned, 20 minutes. (If the buns are getting too brown before time is done, cover with foil and continue baking).
Make the Glaze:
While the buns are baking, whisk together the coffee, vanilla, and confectioners' sugar. Remove the buns from the oven, pour the coffee glaze over the buns, and let rest for five minutes. Pull apart and enjoy. (For a pretty presentation, you can flip them out upside down onto a plate.)
Information
Category

Desserts

Yield

10

Prep Time

130 minutes

Cook Time

20 minutes

Total Time

2 hours, 29 minutes, 59 seconds