Chrissy Teigen's Drunken Noodles Recipe
Chrissy Teigen's "Drunken" Noodles Recipe Is an Experience You Need to Have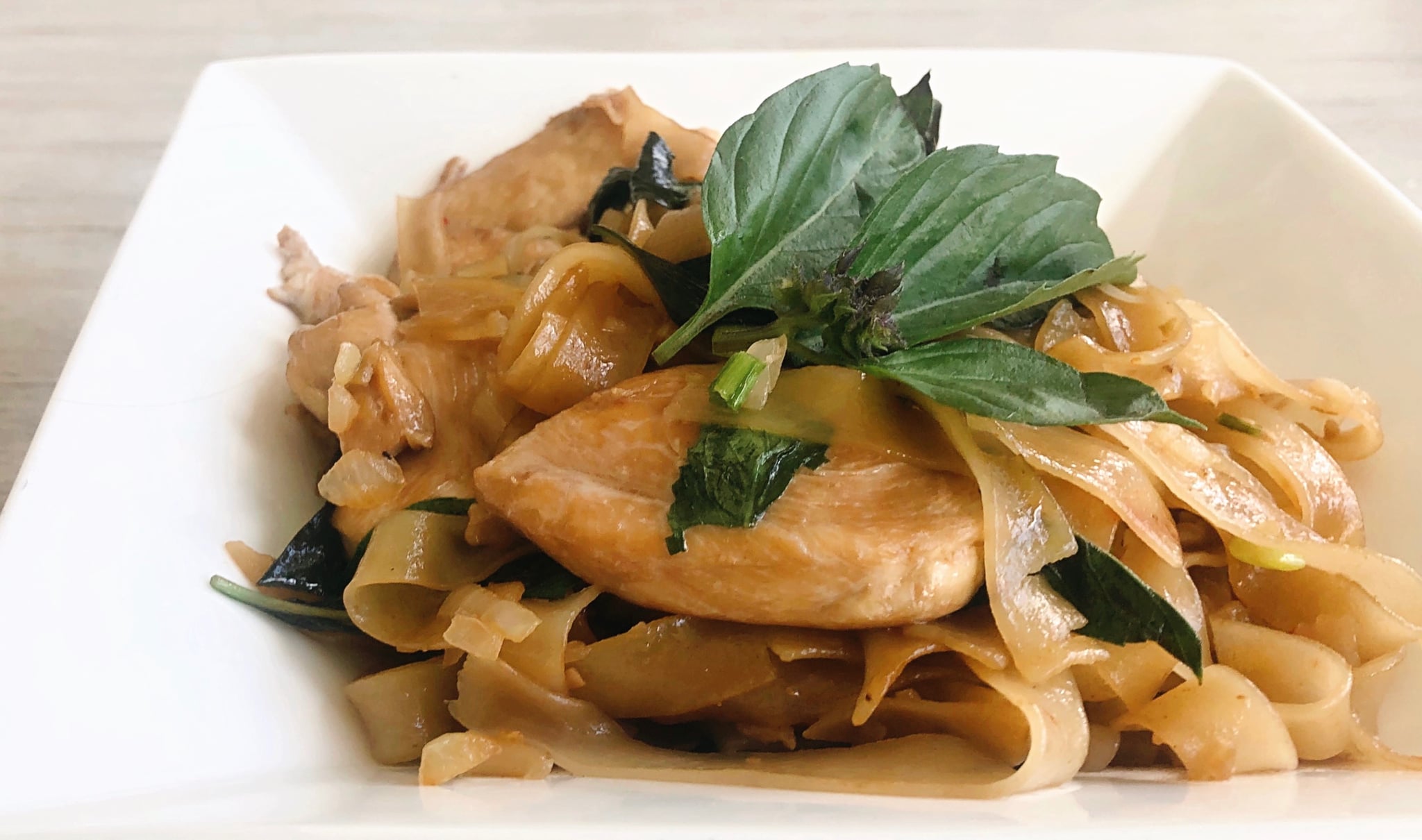 Cravings by Chrissy Teigen does it again with this drunken noodles recipe, though this time courtesy of her mom, Pepper. Chrissy says these noodles come in a close second to Pepper's legendary pad thai, which is — if we're honest — no small acclaim. According to Chrissy and Pepper, this kee mao noodle dish is said to be so zesty and flavorful that it could still be thoroughly tasted by anyone drunk, hence its directly translated name: "drunk person." Whether or not that part is true, the recipe itself definitely does not disappoint or by any means offer empty promises. Follow along with this re-creation, and let the experience speak for itself!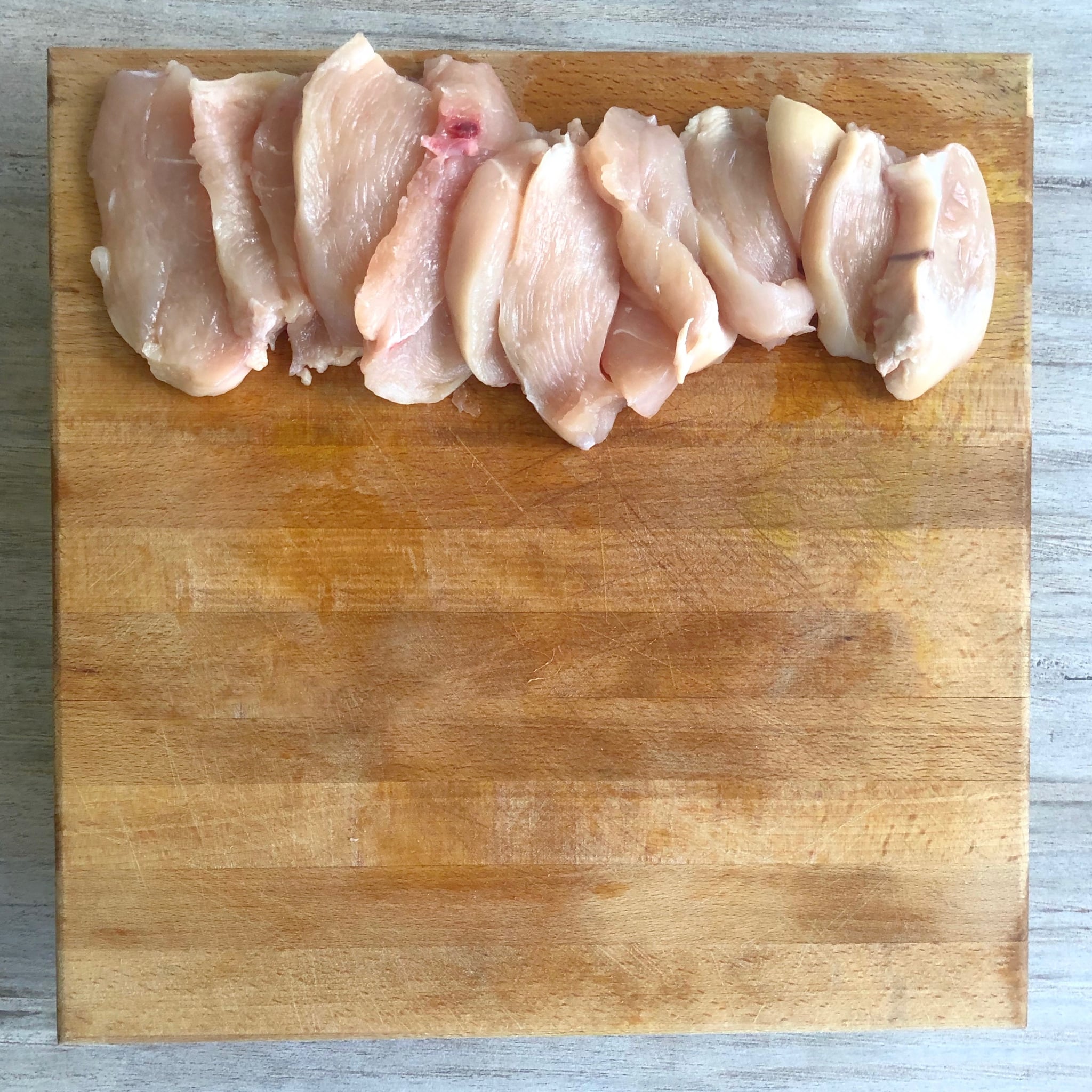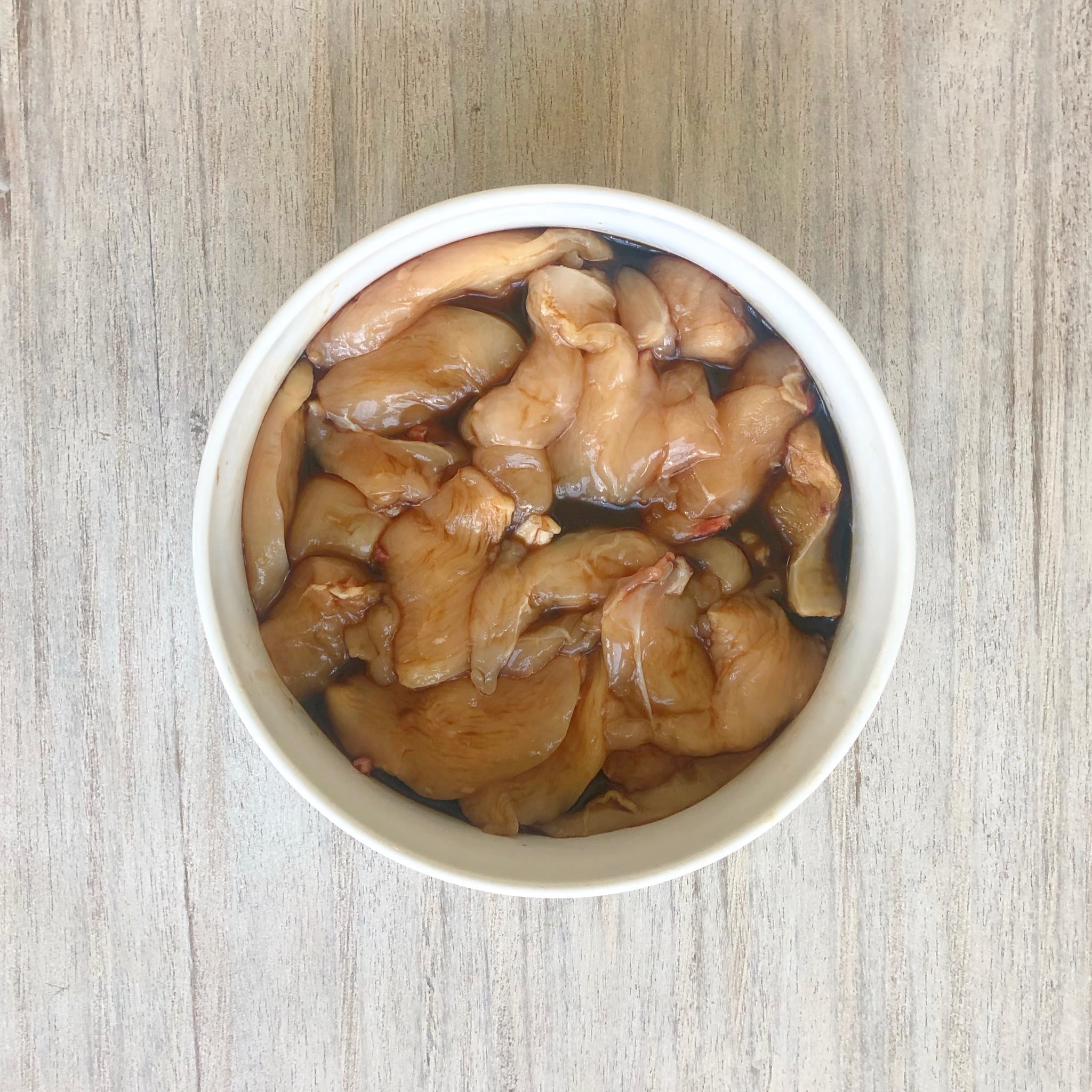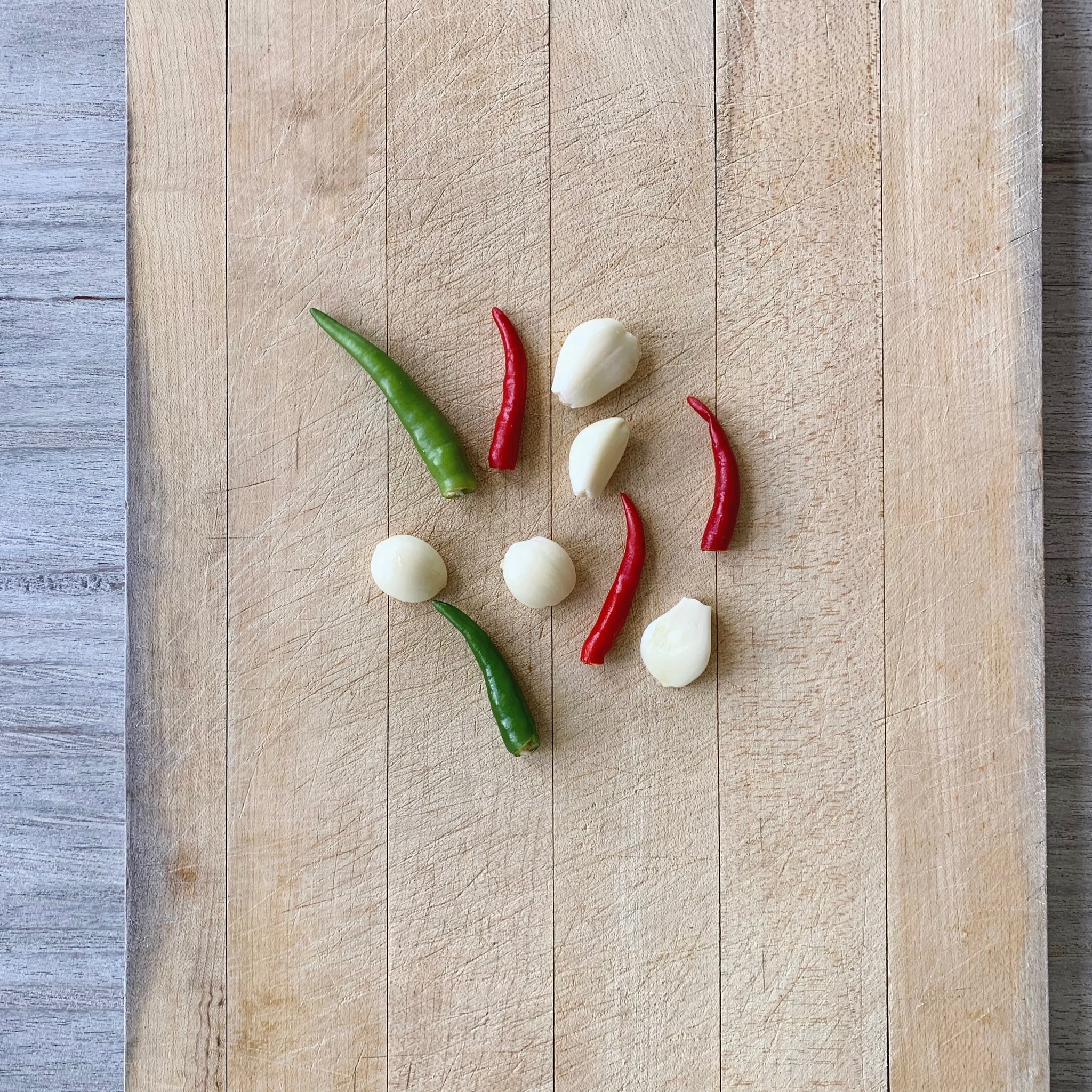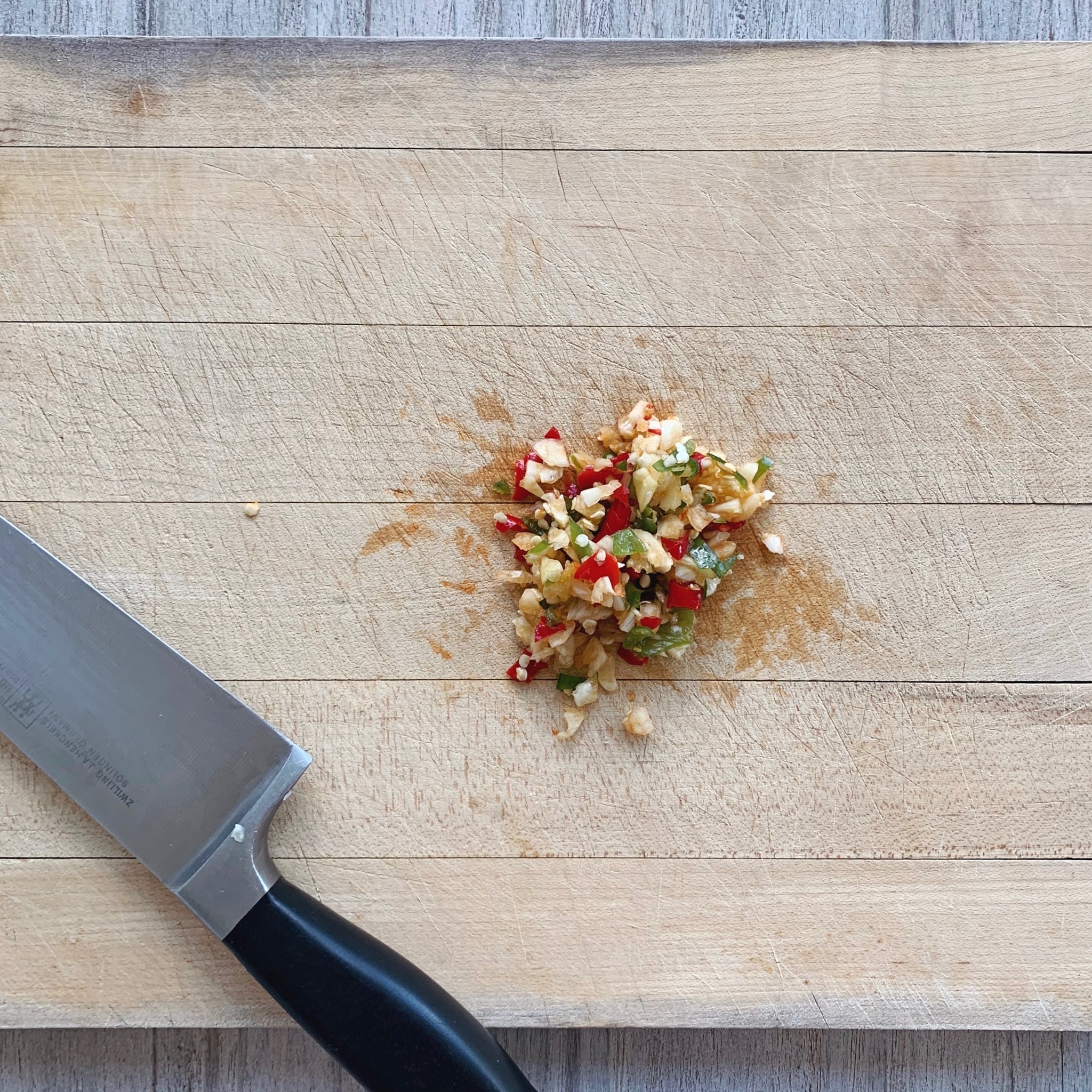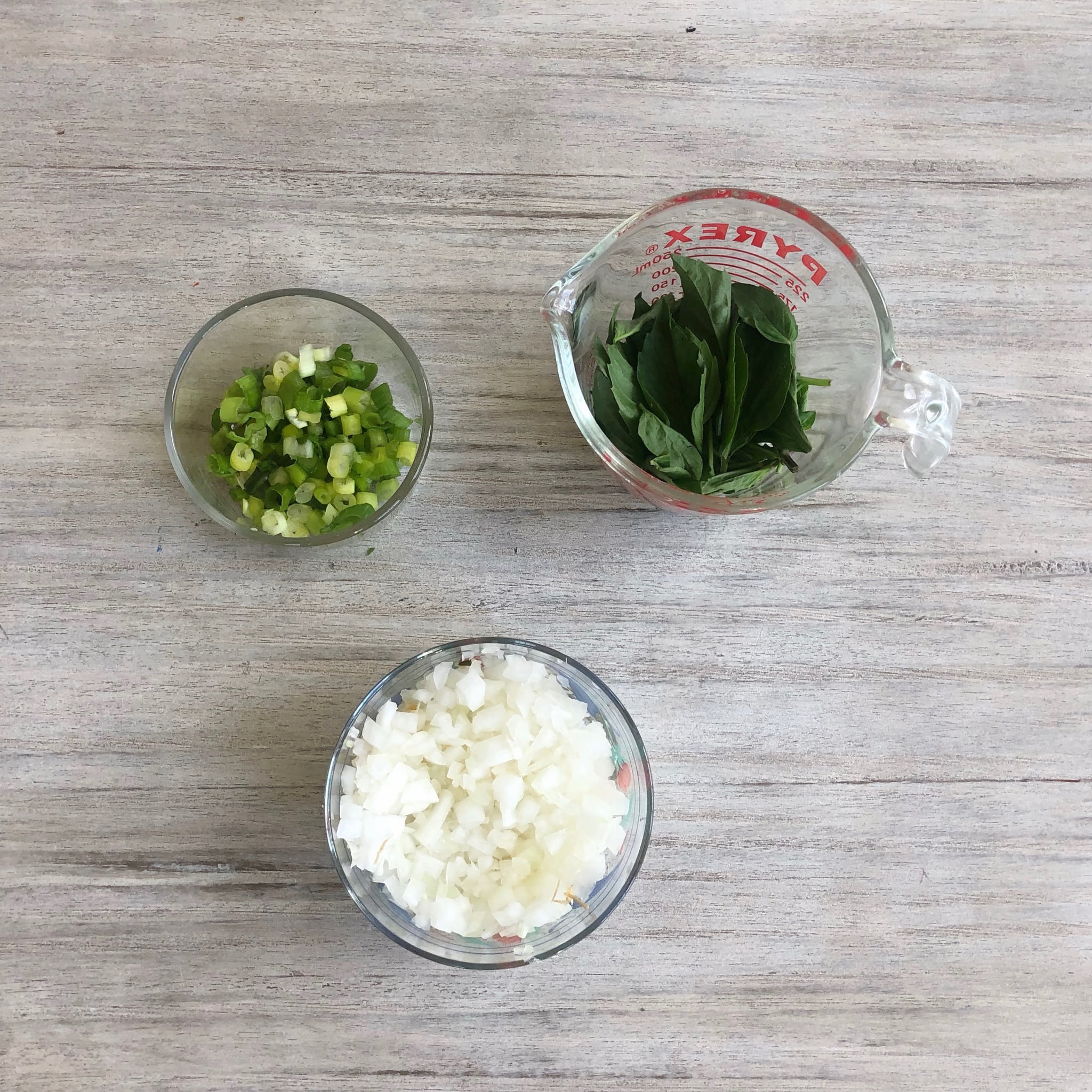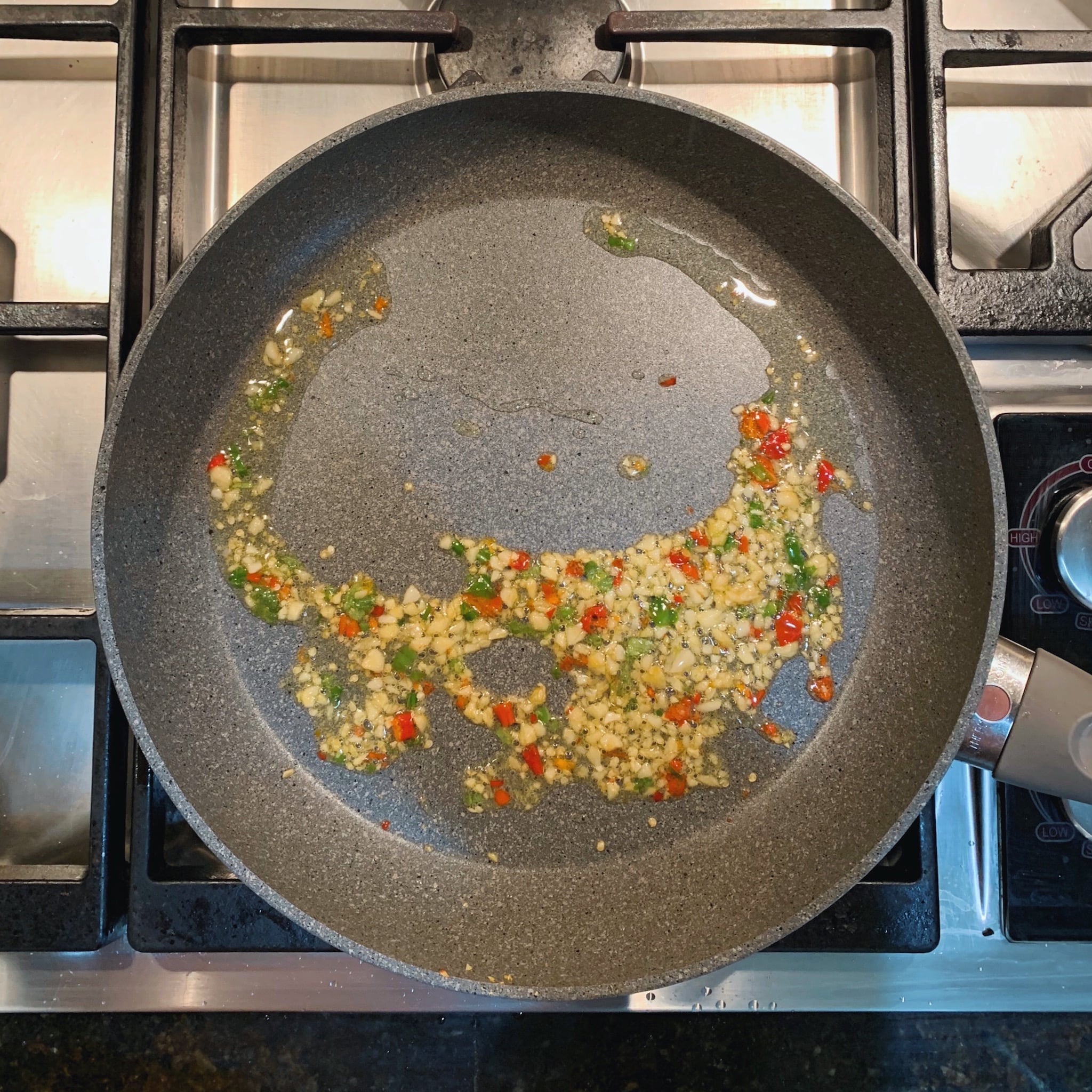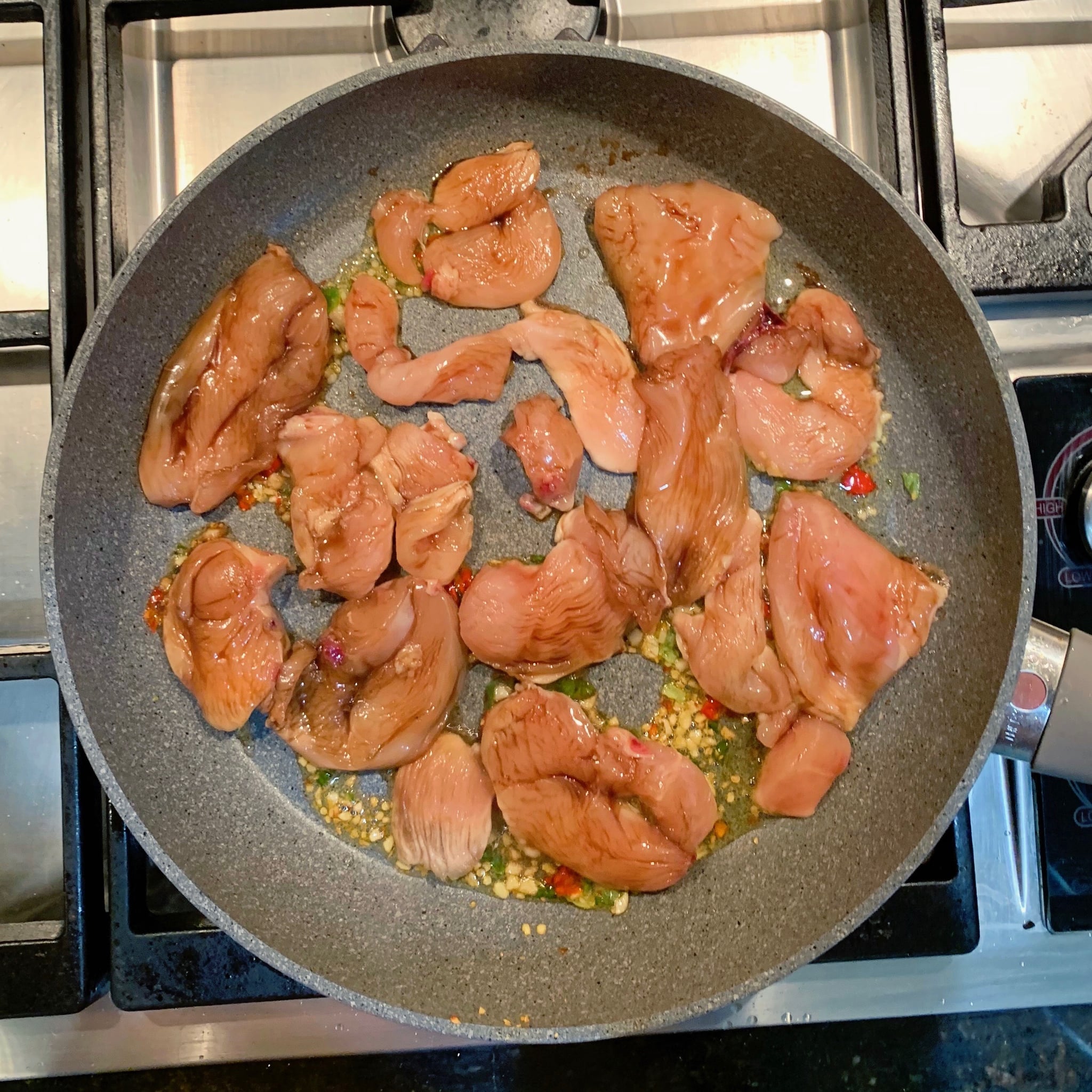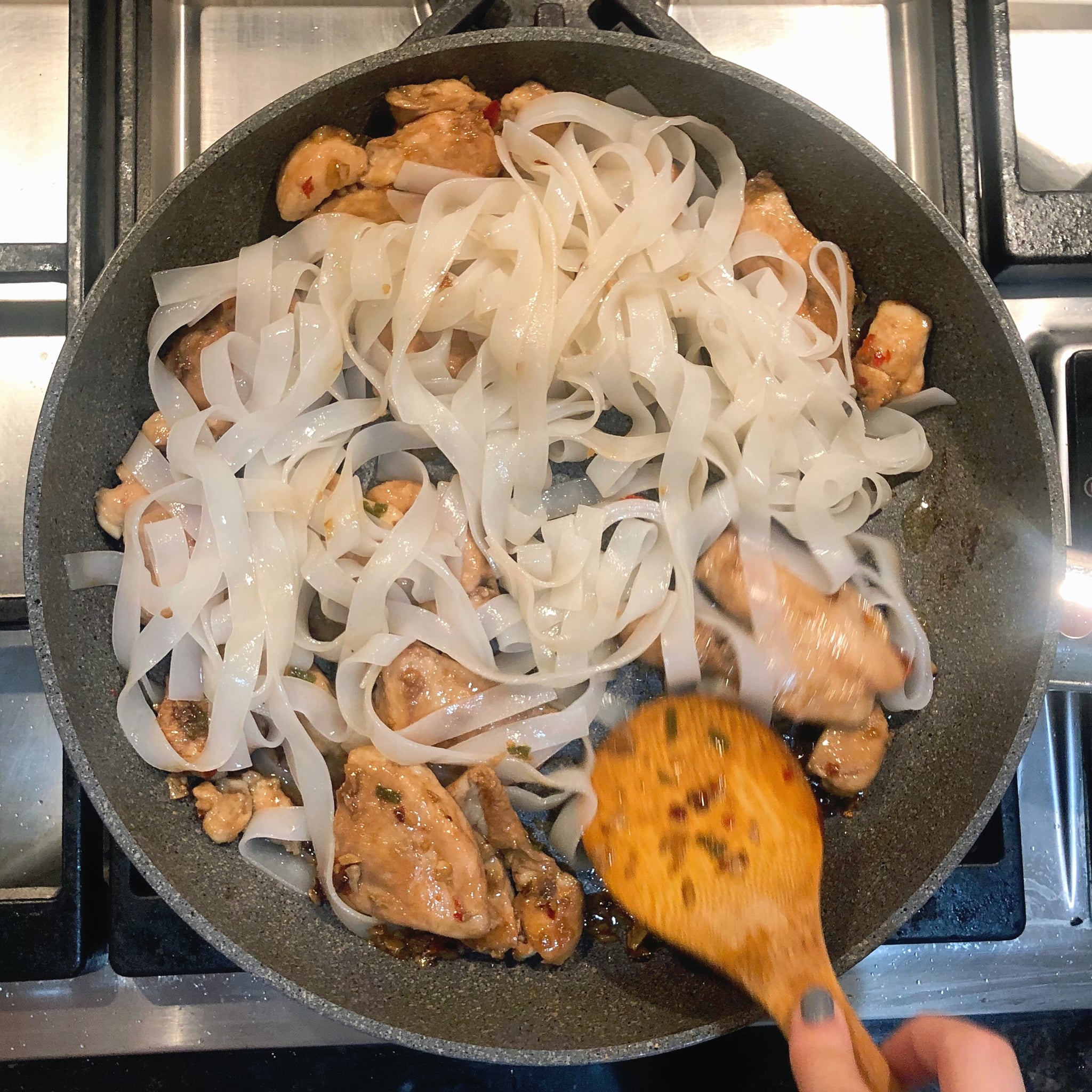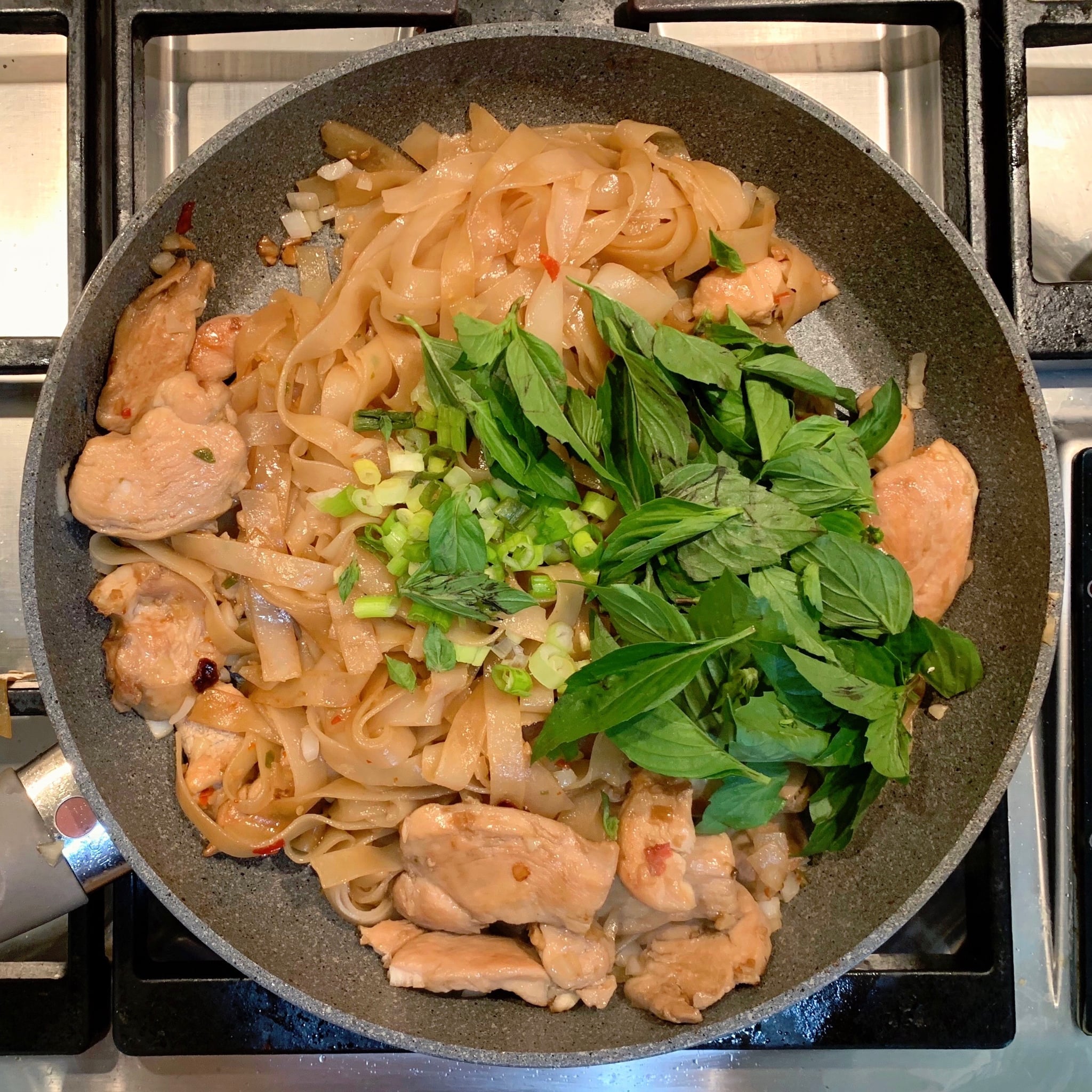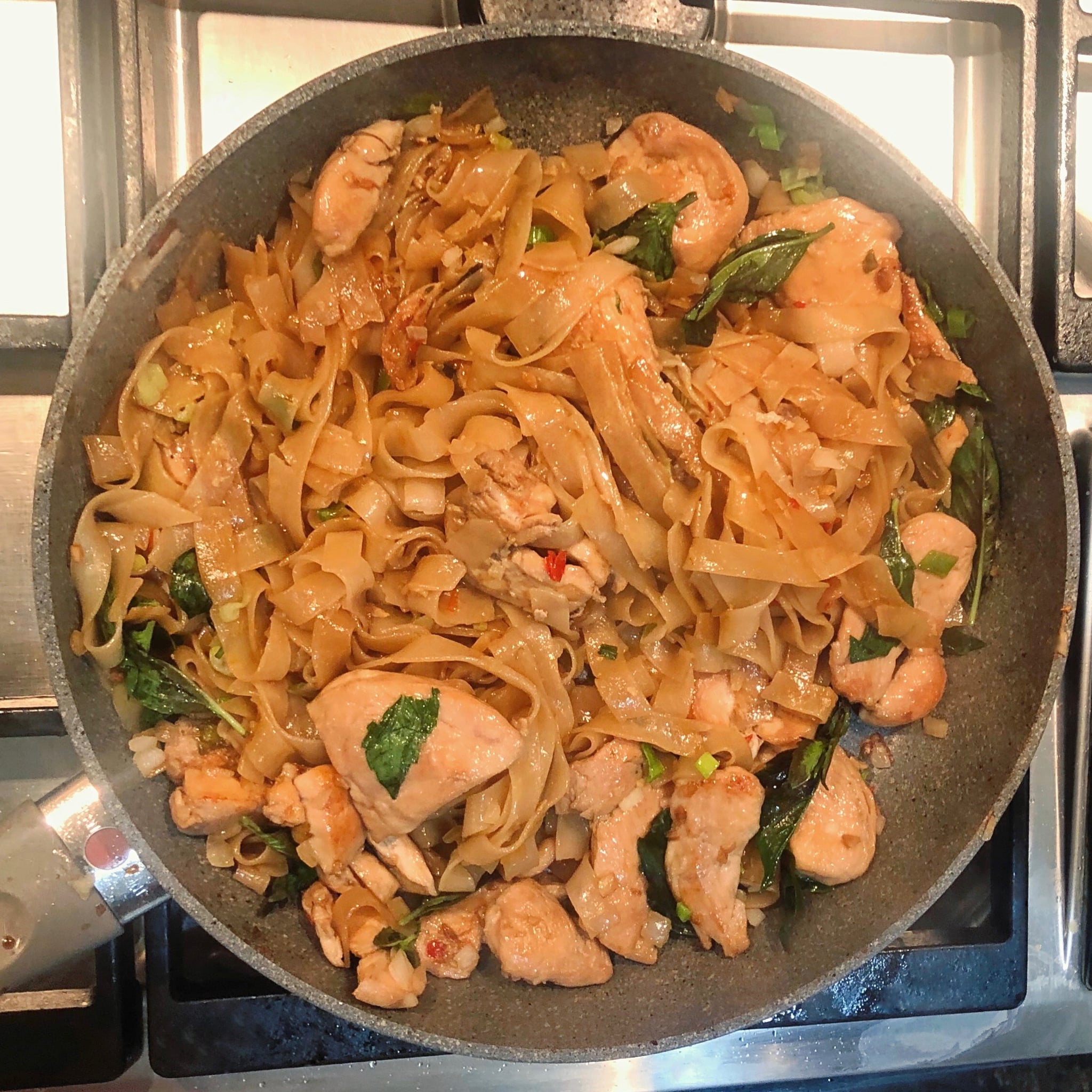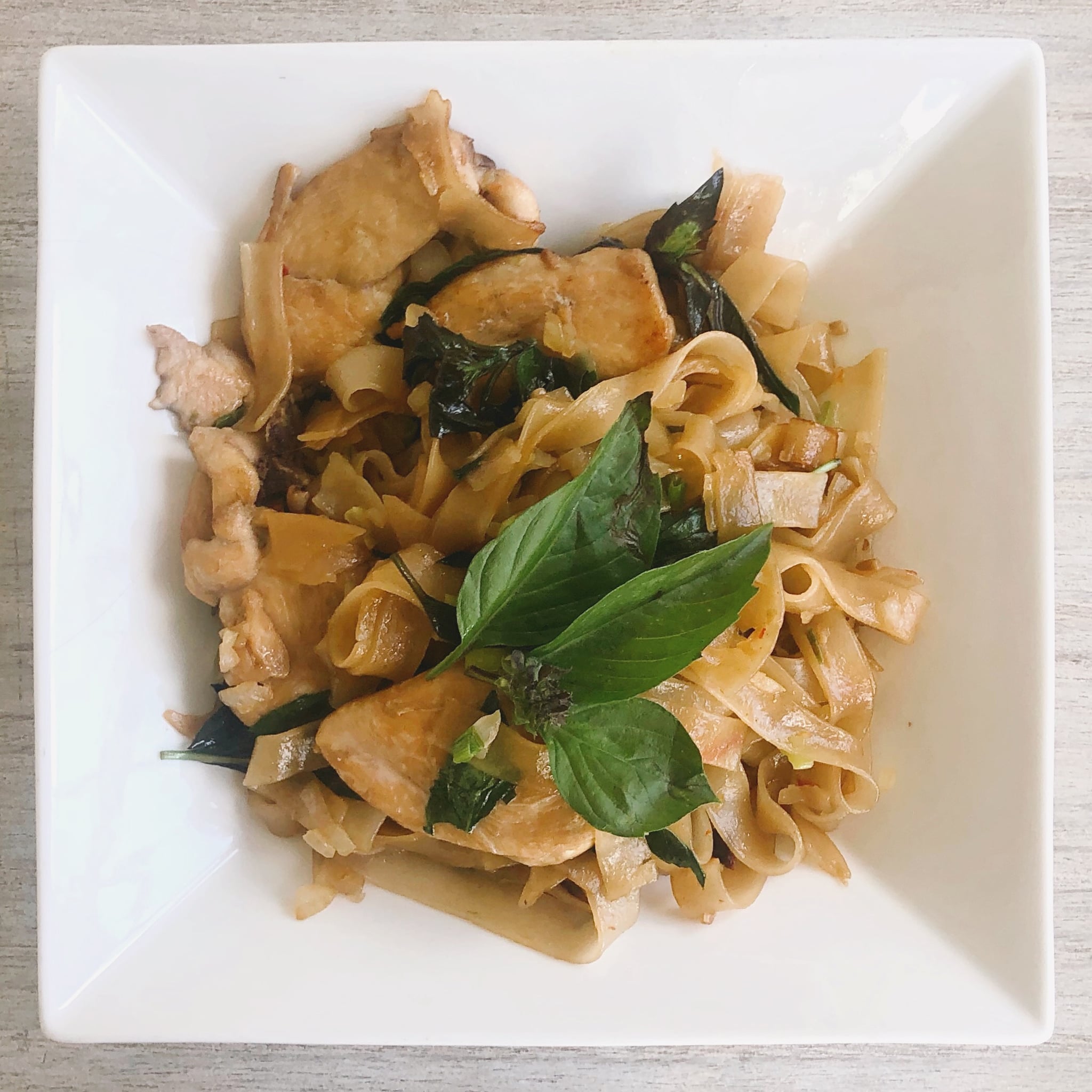 Pepper's Drunken Noodles
Cravings by Chrissy Teigen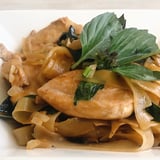 Ingredients
1/2 pound boneless skinless chicken breast, sliced
1 tablespoon soy sauce
5 bird's eye chili peppers
4-5 cloves garlic
2 tablespoons light soy sauce (or more regular soy sauce)
2 tablespoons vegetable oil
1/2 small onion, diced
4 spring onion greens, sliced (or scallions)
1 cup lightly packed Thai basil leaves (or any variety of fresh basil)
5 ounces fresh pad see ew rice noodles (less than half a bag)
Salt to taste
Directions
Combine the chicken and soy sauce in a bowl and toss to thoroughly coat the chicken. Set aside to marinate briefly.
Lightly mash together the chilies and garlic using a mortar and pestle or the back of a chef's knife; the more you mash them, the spicier the mix will be. Heat the oil in a large, high-sided pan or skillet over medium-high heat and add the chili-garlic mixture. Sauté, stirring often, until aromatic (be careful not to burn the garlic), 1 to 2 minutes.
Add the chicken and sauté, stirring, until just about cooked through, 3 to 4 minutes. Remove the noodles from the package, gently un-peel them, and add to the pan along with the chicken. Add the light soy sauce and toss to coat. Add onions, and cook, stirring often, until lightly softened, about 2 minutes. Add the spring onion greens, basil, and a pinch of salt, and toss to thoroughly combine everything. Remove from the heat and serve.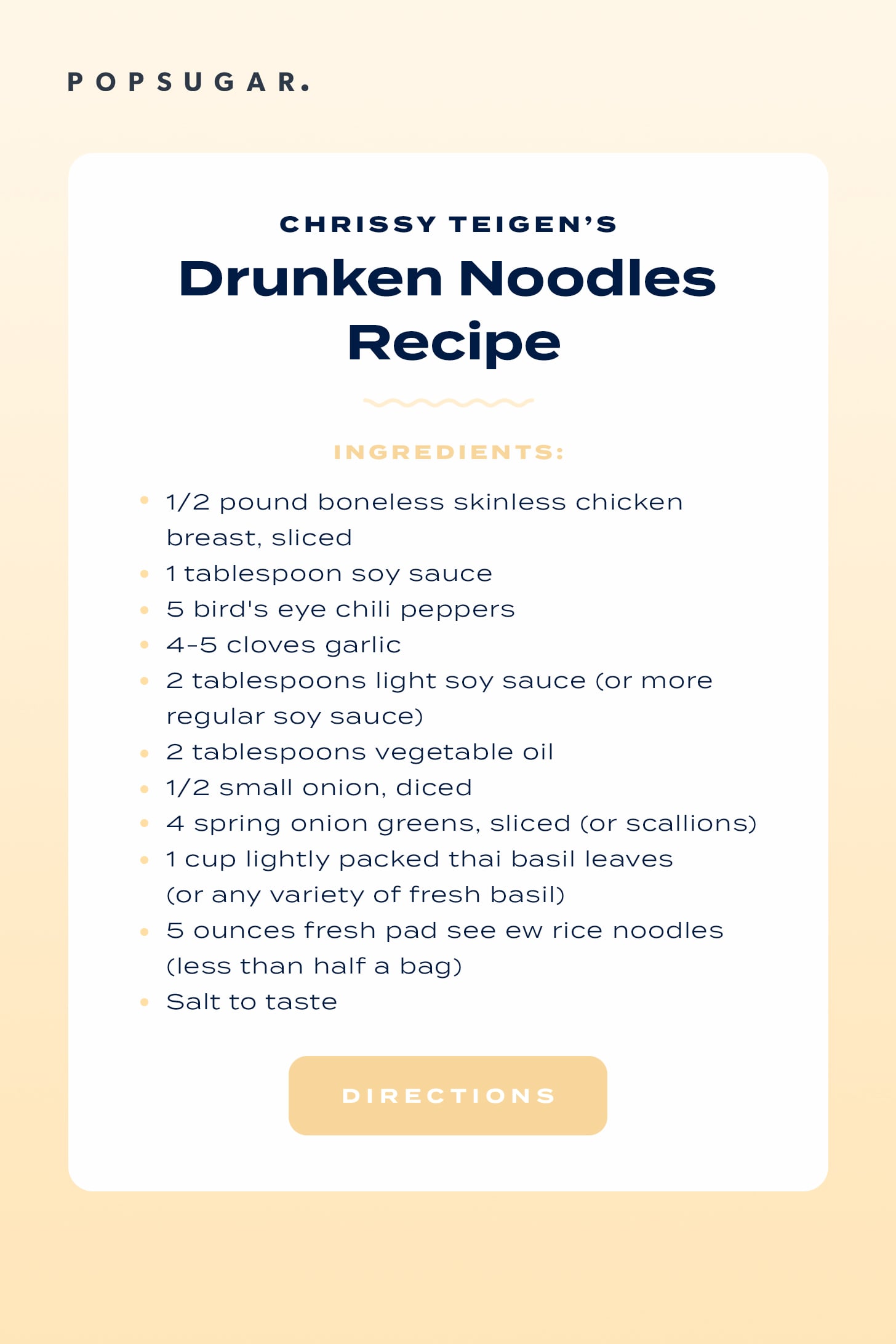 Information
Category

Main Dishes

Cuisine

Other Asian

Prep Time

10 minutes

Cook Time

20 minutes

Total Time

29 minutes, 59 seconds
Image Source: POPSUGAR Photography / Sabrina Park