Chrissy Teigen's Rice Pudding Recipe Is So Freakin' Good
Say Hello to a New Favorite Dessert: Chrissy Teigen's Rice Pudding With Chocolate and Orange Zest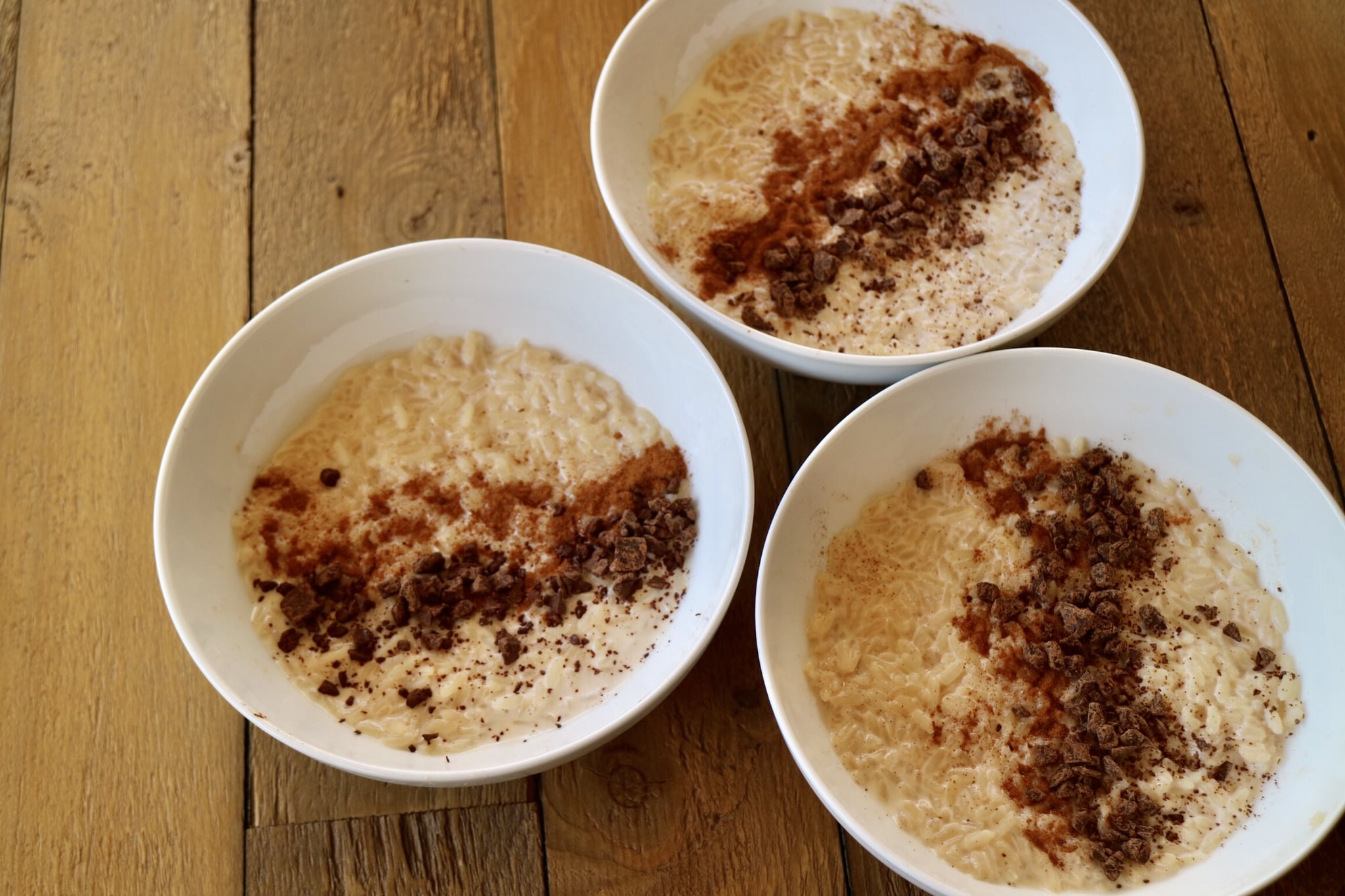 I'll be honest: the idea of rice pudding has never really appealed to me. I'm not sure if it's because I used to see it on TV as a sort of punishment for kids who wanted dessert but weren't good, or maybe just the concept of putting rice in cream and calling it a treat just sounded too . . . mushy. Either way, I've avoided the dessert until I saw Chrissy Teigen post her own rice pudding recipe on social media and basically call all of us out for not giving it a chance (guilty). But seeing as how she's the mastermind behind some of my all-time favorite dishes, I knew her word was good.
Rice pudding, for those of you who have lived a life like me and didn't really know, is a supercreamy, sweet dish that's basically milk and rice, but Chrissy's recipe, naturally, has a lot of flavorful twists. The vanilla, cinnamon, and sugar mixture made my whole kitchen smell like the holidays, but there's also the unexpected addition of orange zest, which brilliantly breaks up the extreme sweetness.
I made a few mistakes along the way, so I can caution anyone who wants to try this out. First, be patient with it. I wasn't. When I first started to stir in the rice, I couldn't imagine it would expand enough to fill my pot, so I added more. Then some more. Until I eventually got an enormous mass of rice and not enough of the pudding mixture. I tried to save it by doubling up on my liquid ingredients, and I salvaged it, but barely. I would also warn you not to turn away while your cream and milk are coming to a boil, because milk will froth up really quickly and overflow like a science experiment (again, guilty).
After I destroyed my kitchen (through no fault but my own), the pudding itself was amazing. Just from the smell alone, I knew it was going to be a new favorite dessert of mine. I'm a big chai tea fan, and this was oddly like the food equivalent for me. I ate it both warm and chilled, and I think I prefer it heated up, but that didn't stop me from eating cold pudding in the middle of the night, too. If you're interested in trying it for yourself, check out the recipe below!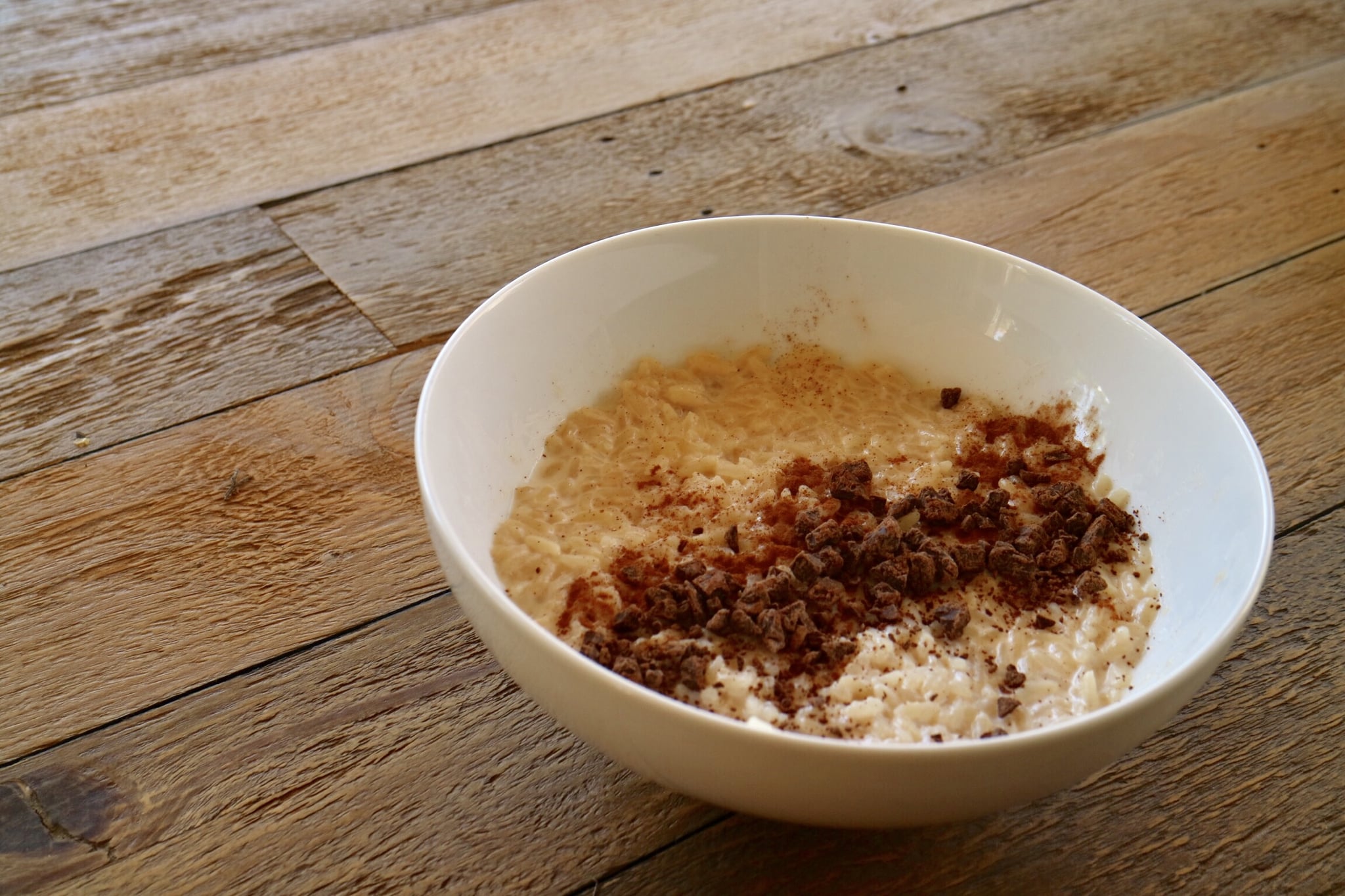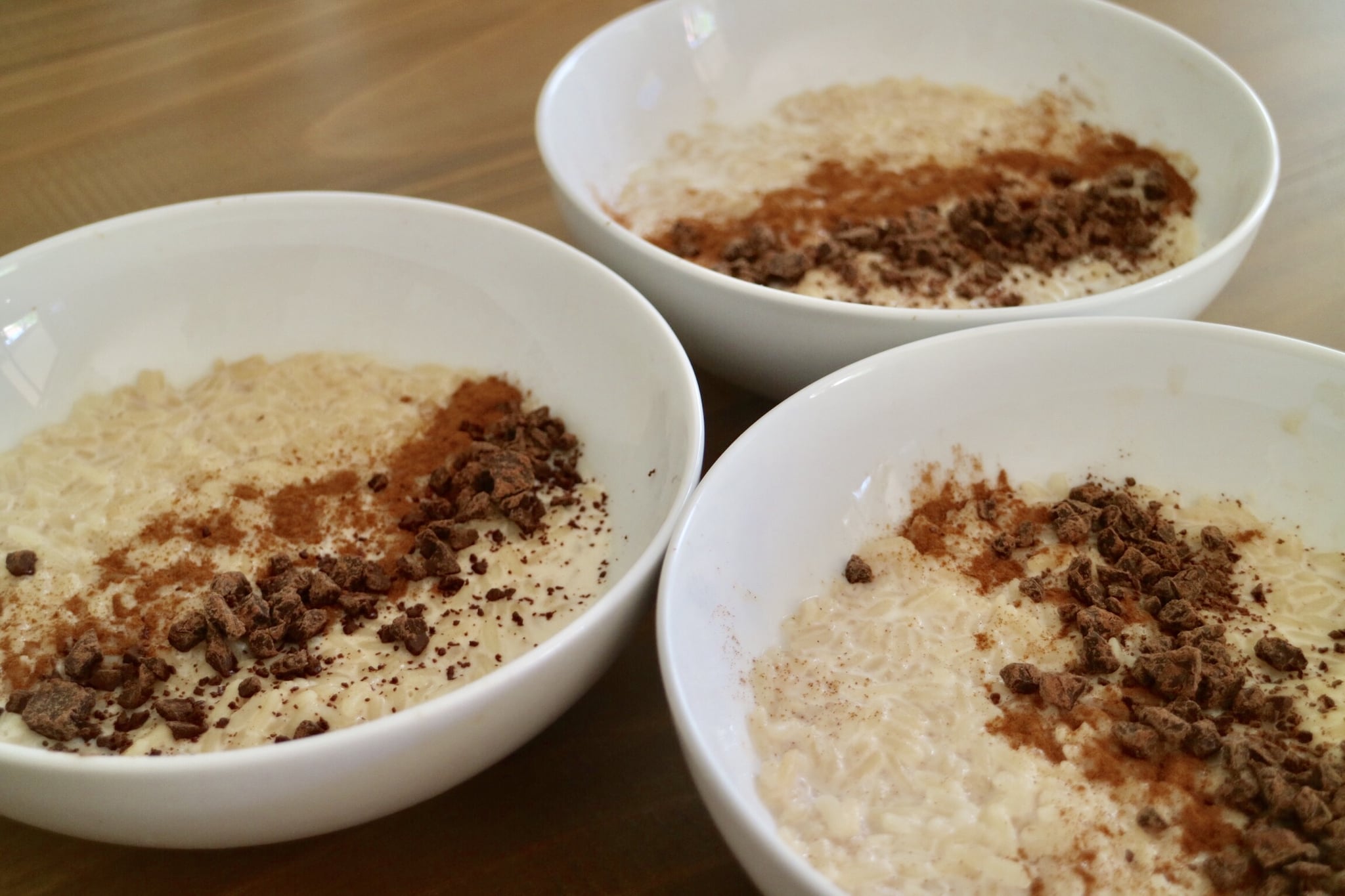 Chrissy Teigen's Creamy Rice Pudding
Cravings by Chrissy Teigen
Notes
Vegan: Use vegan chocolate chips and substitute almond or soy milk for whole milk and cashew cream for heavy cream.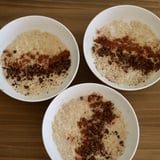 Ingredients
5 1/3 cups whole milk (plus a little more if needed)
1 cup heavy cream (plus a little more if needed)
1/3 cup sugar
1/3 cup brown sugar
1/2 teaspoon ground cinnamon (plus more for sprinkling)
1 cup rice
1 teaspoon vanilla extract
1 teaspoon orange zest
Small piece of chocolate bar (chill it for a few minutes if you can)
Generous pinch fine sea salt
Directions
Combine 5 cups of the milk, cream, sugar, brown sugar, cinnamon, and salt in a medium saucepan and bring to a gentle boil over medium-low heat (make sure to watch it because that milk can boil over fast — it happened to me twice, unfortunately!).
Stir in the rice, return to a boil, reduce the heat to medium-low, and simmer, stirring often, until the rice releases its starch and the mixture has thickened, 30 minutes (the pudding will continue to thicken as it cools).
Remove from the heat and stir in the vanilla and orange zest. Press foil, plastic wrap, or parchment paper on the surface of the pudding and let it come to room temperature, about 30 minutes (or chill for an hour or two if you like cold rice pudding).
Stir in the remaining 1/3 cup of milk to loosen, and feel free to add more milk or cream to get the consistency you want. Divide among bowls, grate some chocolate and orange zest over the pudding, and sprinkle with cinnamon if you like.
Information
Yield

6 servings

Prep Time

5 minutes

Cook Time

40 minutes

Total Time

44 minutes, 59 seconds
Image Source: POPSUGAR Photography / Emily Forney