Christmas Tree Cupcakes Recipe and Photos
Create Your Own (Edible) Winter Wonderland With These Adorable Christmas Tree Cupcakes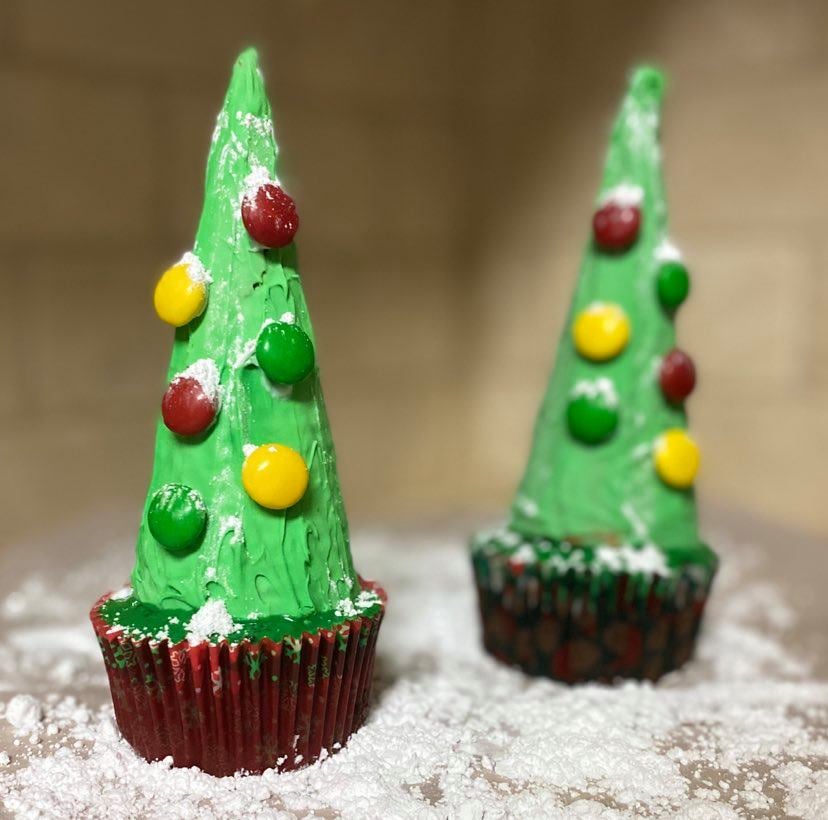 Baking holiday treats can be a fun, delicious, and stress-relieving way to celebrate Christmas. While I love my grandma's fudge and my aunt's chocolate oatmeal cookies, I've always been one to enjoy making specialty cupcakes. From the colorful frosting to the fun decorations, there's so much you can do to take regular cupcakes from boring to beautiful. So when I came across these easy Christmas tree cupcakes, I knew I had to make them for myself! This recipe yields six cupcakes, but I made more, because why not? Not only are they delicious to eat, but they're also really pretty to look at and can make the perfect dessert table centerpiece for the holidays.
The best part about this recipe is the decoration options, because you can completely customize how to decorate your "tree." As the recipe page says, by making the cupcakes with a boxed mix, you can spend more time decorating, which I was all for, but feel free to use your own cupcake recipe if you prefer. After making these cupcakes, I went with a winter wonderland theme by adding powdered sugar that looks like snow. To make the wonderland look even more realistic, you can also add gingerbread houses to make your own little village! If you're looking for an adorable Christmas treat or decoration, these cupcakes are for you.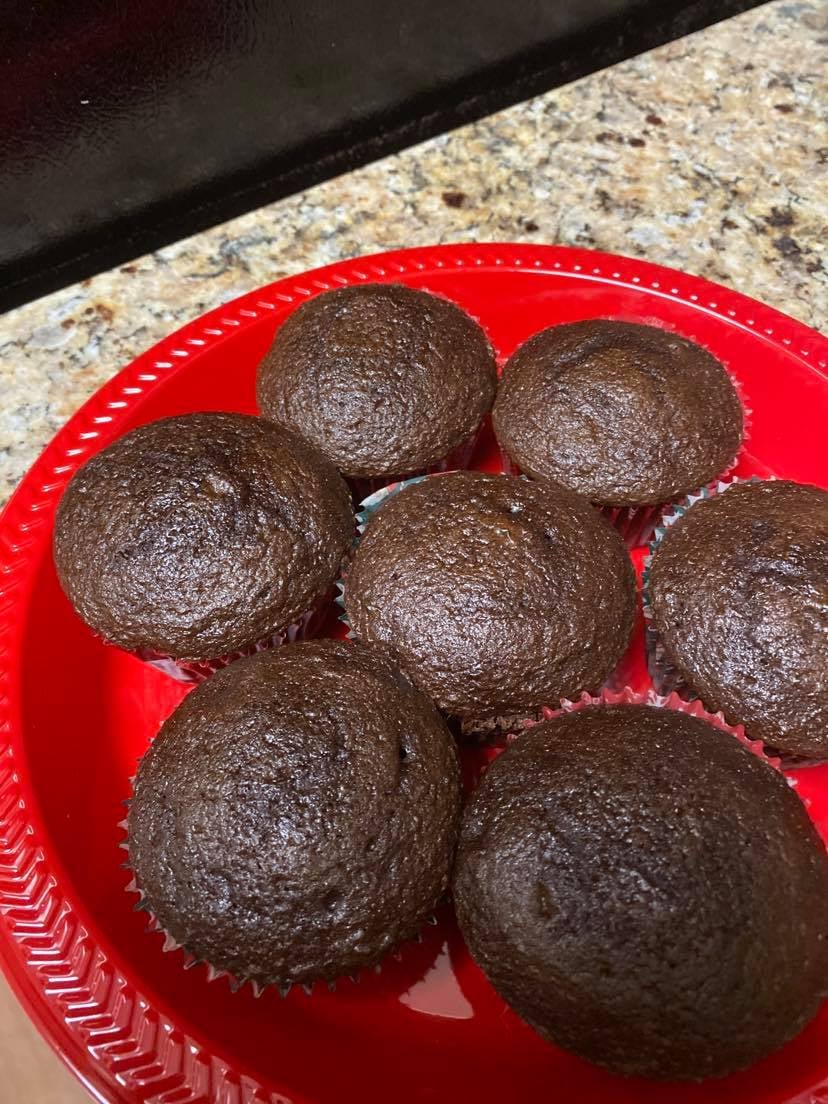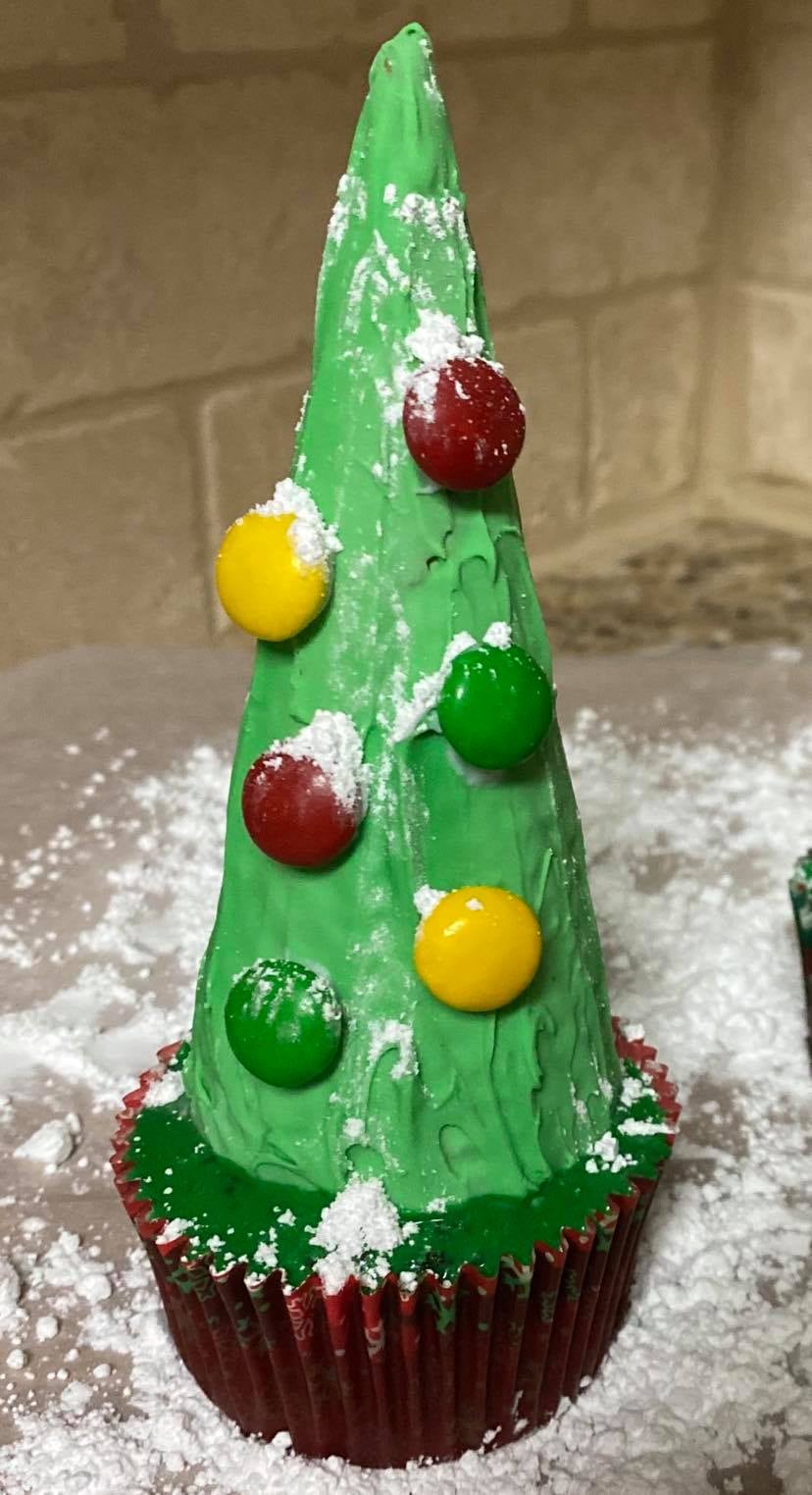 Easy Christmas Tree Cone Cupcakes
Crayons & Cravings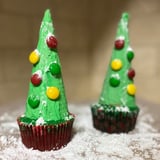 Ingredients
1 box cake mix plus other ingredients required for mix (usually oil, eggs, and water)
6 sugar cones
1/2 container green frosting or white/vanilla icing and green food coloring
Edible green color mist spray
2-3 packs M&M candies
1/4 cup powdered sugar for "snow" (optional)
Directions
Using the instructions from the boxed cake mix or homemade recipe you choose, make the cupcakes. Once baked, set aside and let cool completely.
If you have green icing, move on to step three. If you don't have green icing, mix white icing with green food coloring and stir until you reach your desired shade of green.
Pipe green frosting onto the cupcakes.
Spray the sugar cones with edible green mist (or spread them with green icing), then set them aside to dry.
Once the sugar cones (Christmas trees) are dry, place small dots of icing on the "M" sides of M&Ms and stick them to the "tree" and let them dry in place as ornaments. Use as many candies as you'd like for decorations, using this method.
Carefully place the cone on top of the cupcake.
For extra fun, sprinkle powdered sugar on and around the trees to look like snow!
Information
Category

Desserts

Yield

6 cupcakes
Image Source: POPSUGAR Photography / Ashley Broadwater