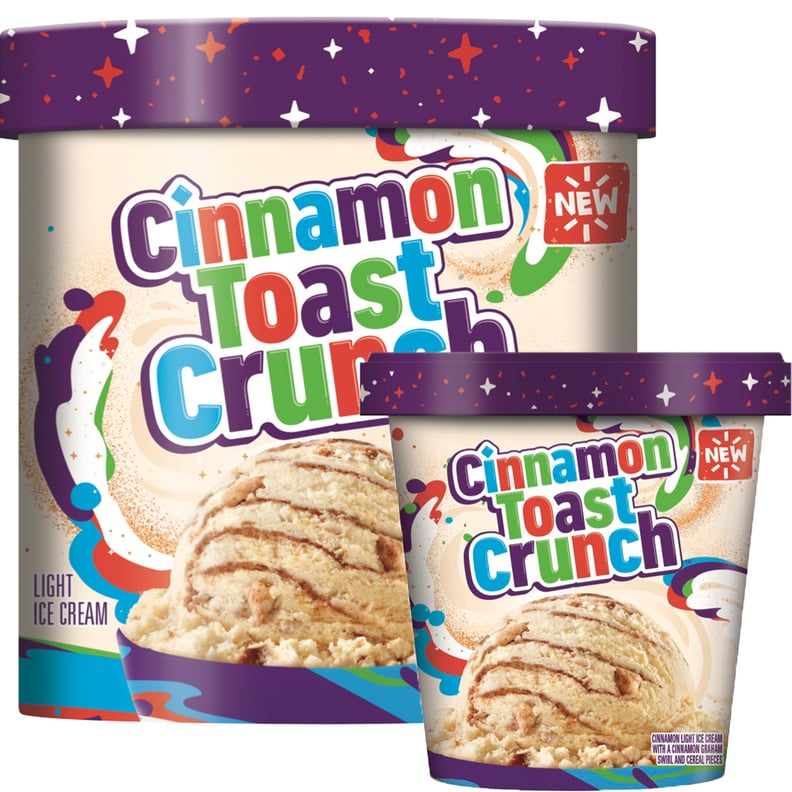 Nestlé
Nestlé
Yep, all of your cereal-filled ice cream dreams are about to come true. Cinnamon Toast Crunch ice cream and Lucky Charms ice cream exist, and my inner 9-year-old is currently freaking the heck out. Each new ice cream flavor combines cereal and ice cream — a truly brilliant childhood snack innovation — to create a treat that counts as both breakfast and dessert at once . . . well, sort of.
According to Nestlé, the Cinnamon Toast Crunch Light Ice Cream will feature crunchy cereal pieces and cinnamon swirls, which I'm hoping will bring back the nostalgic taste of the cinnamon milk left at the bottom of the bowl. For marshmallow fans, the upcoming Lucky Charms Frozen Dairy Dessert will include a cereal swirl and actual Lucky Charms marshmallows churned right into the ice cream — sounds magically delicious, if you ask me.
You're definitely going to want to clear out the frozen broccoli and unidentifiable casserole in the back of your freezer to make room for these. Take a closer look at the sweet new cereals ahead, and expect them to appear in both 14-ounce and 48-ounce containers in your nearest grocery store freezer aisle in the coming months.
Lucky Charms Ice Cream — 48-Ounce Container
Lucky Charms Ice Cream — 14-Ounce Container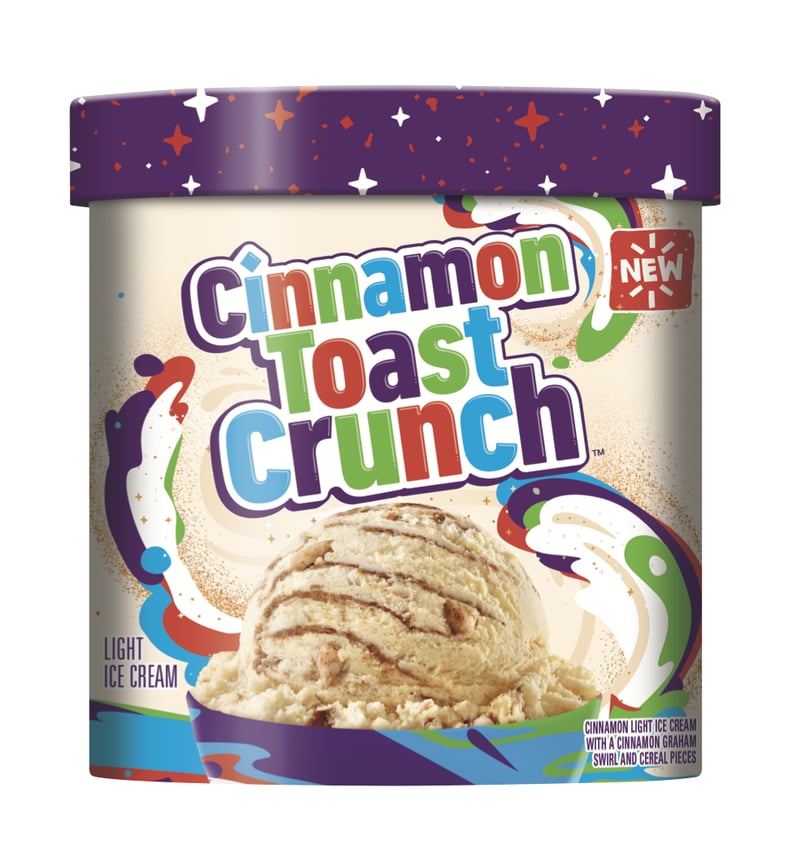 Cinnamon Toast Crunch Ice Cream — 48-Ounce Container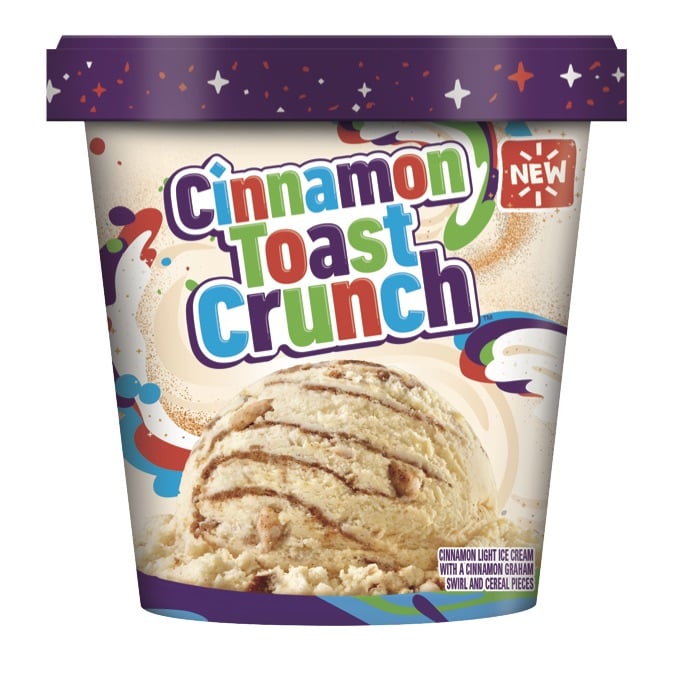 Cinnamon Toast Crunch Ice Cream — 14-Ounce Container