Costco Is Now Selling Cauliflower Linguine, and It Cooks in Just 2 Minutes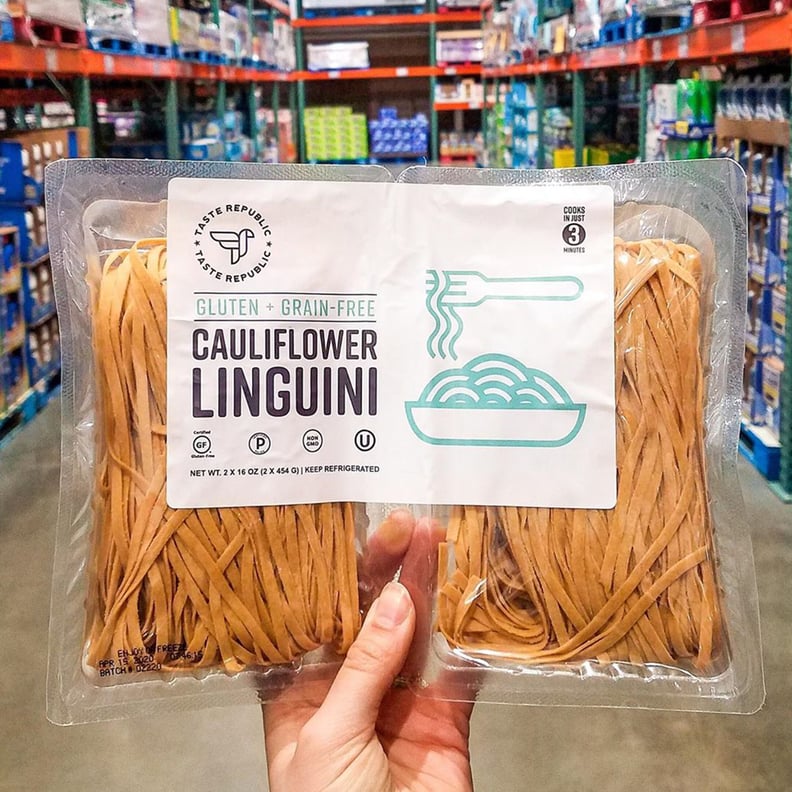 While chickpea pasta and zoodles are tasty alternatives to pasta, other substitutes are always welcome in my kitchen, and I have an exciting addition to share: Costco is selling cauliflower linguine made by Taste Republic. A single serving of noodles has — are you ready for this? — two-and-a-half servings (!) of vegetables.
Taste Republic recently announced on Instagram that the linguini is now available at 55 Costco locations in California and Nevada, ringing up at $10 per 32-ounce pack. The brand also said it'll hit shelves at additional stores in California, Arizona, and Colorado in July. But if you're not in those states, don't worry — the cauliflower linguine is also available for purchase at select Whole Foods stores, as well as on the Taste Republic website.
The reviews are already in for this gluten-free, grain-free, and paleo-friendly pasta, and shoppers are hooked. Instagram user @elizabetheatsglutenfree said, "it's the kind that soaks up all the sauce," adding that "it's been a while since [they've] had anything like it." Whether you're gluten-free or looking to balance out your diet, this pasta alternative is definitely worth a taste.