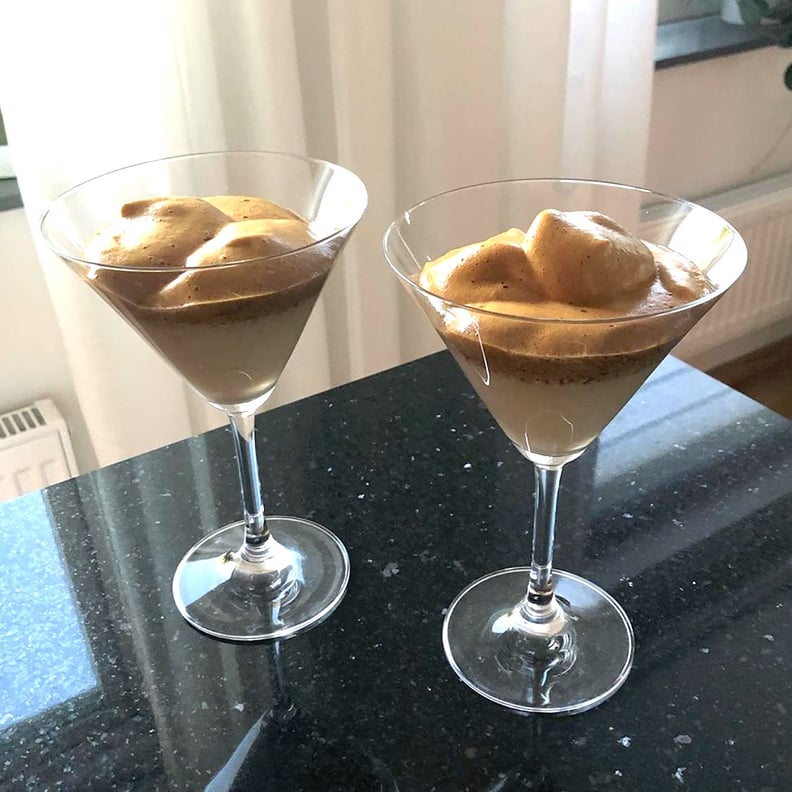 Oh, you're still putting your whipped coffee on top of milk? I'll assume that means you haven't heard about dalgona martinis yet. Essentially a boozier, more sophisticated take on TikTok's favorite beverage, this cocktail trend involves dolloping frothy coffee onto a creamy, chilled liqueur rather than plain ol' milk. Some recipes call for a base of RumChata or Kahlúa, but Delish suggests using Baileys Irish Cream and vodka, and we're inclined to trust that suggestion.
Want to make a dalgona martini for your next at-home happy hour? Here are the easy steps you'll need to follow:
Pour 2 ounces Baileys and 2 ounces vodka into a cocktail shaker or glass filled with ice. Shake and strain the mixture into a martini glass.
In a medium-size bowl, vigorously whisk together 2 tablespoons sugar, 2 tablespoons instant coffee, and 2 tablespoons cold water until it thickens and reaches a Cool Whip-like consistency. This can be done with a whisk, a milk frother, or a handheld blender.
Scoop the whipped coffee onto the top of the chilled martini, stir, and enjoy.
So, uh, are you drooling yet? If not, take a look ahead at the various dalgona martini iterations taking over social media, and that'll most certainly change.