A Review of Dunkin's New Mango Pineapple Refresher
Dunkin's New Mango Pineapple Refresher Is a Tropical Treat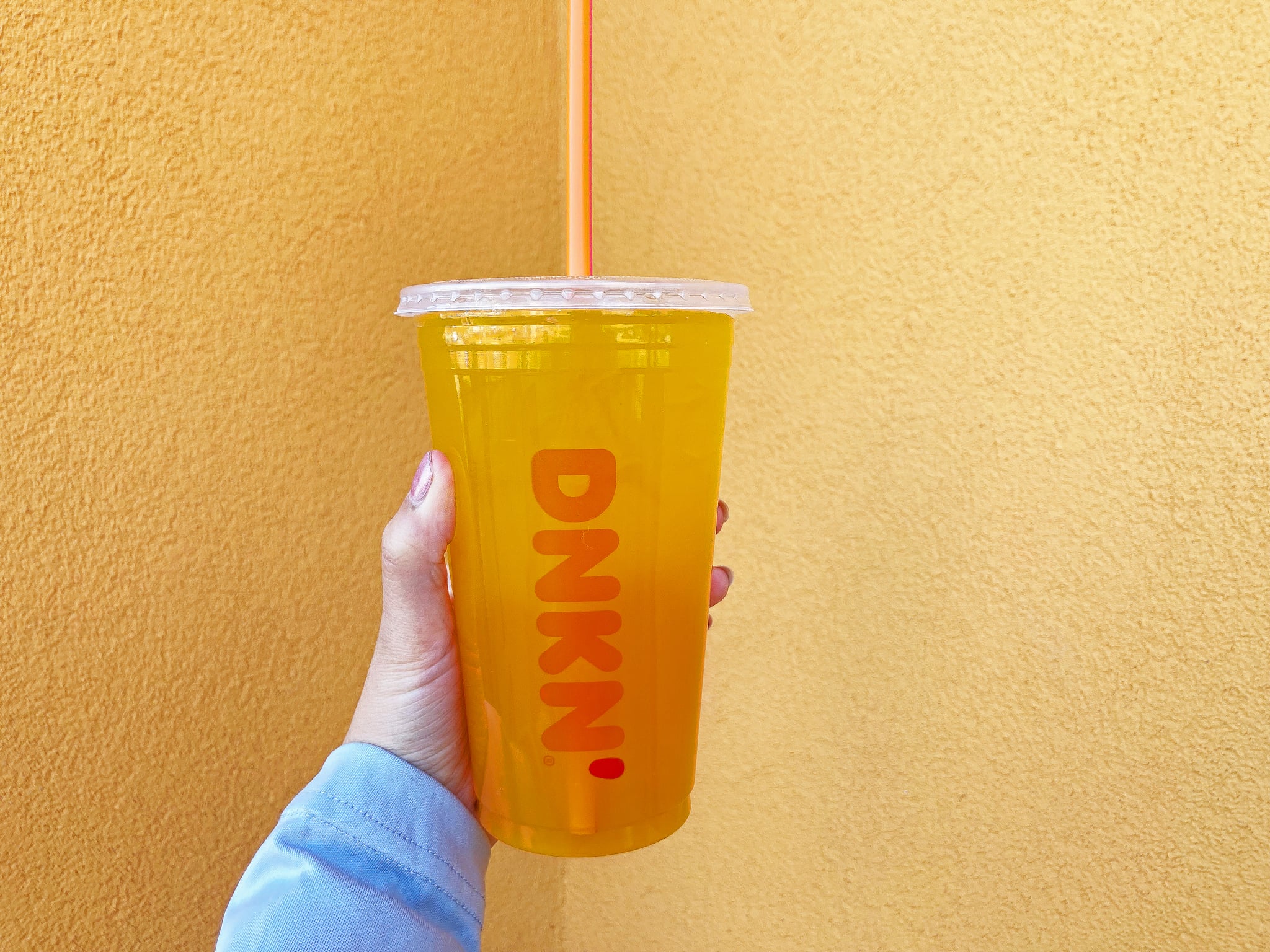 If you stop by Dunkin', chances are it's for one of two things: coffee or donuts. You can't go wrong with an iced latte on a hot day, and who can turn down a box of Munchkins? But this summer, the chain is offering fans another option. As part of its seasonal menu, Dunkin' released the Mango Pineapple Refresher, a new flavor in their lineup of Refreshers that I can attest is totally worth trying.
As someone who normally sticks to coffee or the occasional iced tea, I'll admit my expectations weren't particularly high for this drink. I had tried the Peach Passion Fruit and Strawberry Dragonfruit Refreshers before and thought they were pretty good, but certainly not worthy of consistently ordering over coffee or iced tea. The Mango Pineapple Refresher, however, is giving my go-to drink a run for its money.
Judging by the bright orange color of the Mango Pineapple Refresher, I assumed it would taste like juice or Fanta, but it was actually more like a fruity iced tea. It reminded me a lot of the mango flavor of canned Arizona iced tea, but not nearly as artificial tasting or overly sweet. The Mango Pineapple Refresher is made with a green tea base, but you can also ask to substitute it for coconut milk or lemonade if you prefer. The pineapple flavor definitely came through in the standard green tea version of the drink, so I assume the coconut milk would add a piña colada-like flavor profile, while the lemonade would make it more tart. Either way, you can count on the drink being tropical and refreshing but not super sweet. It's the perfect thing to order if you're not in the mood for coffee or want something a bit more exciting than an iced tea.
The Mango Pineapple Refresher isn't yet available through the website or app, so you'll have to go to a Dunkin' in person to place your order. Just make sure to get the drink while you can, as it's available only for a limited time. Personally, I hope it's here to stay all summer long because it's tasty enough to order more than once.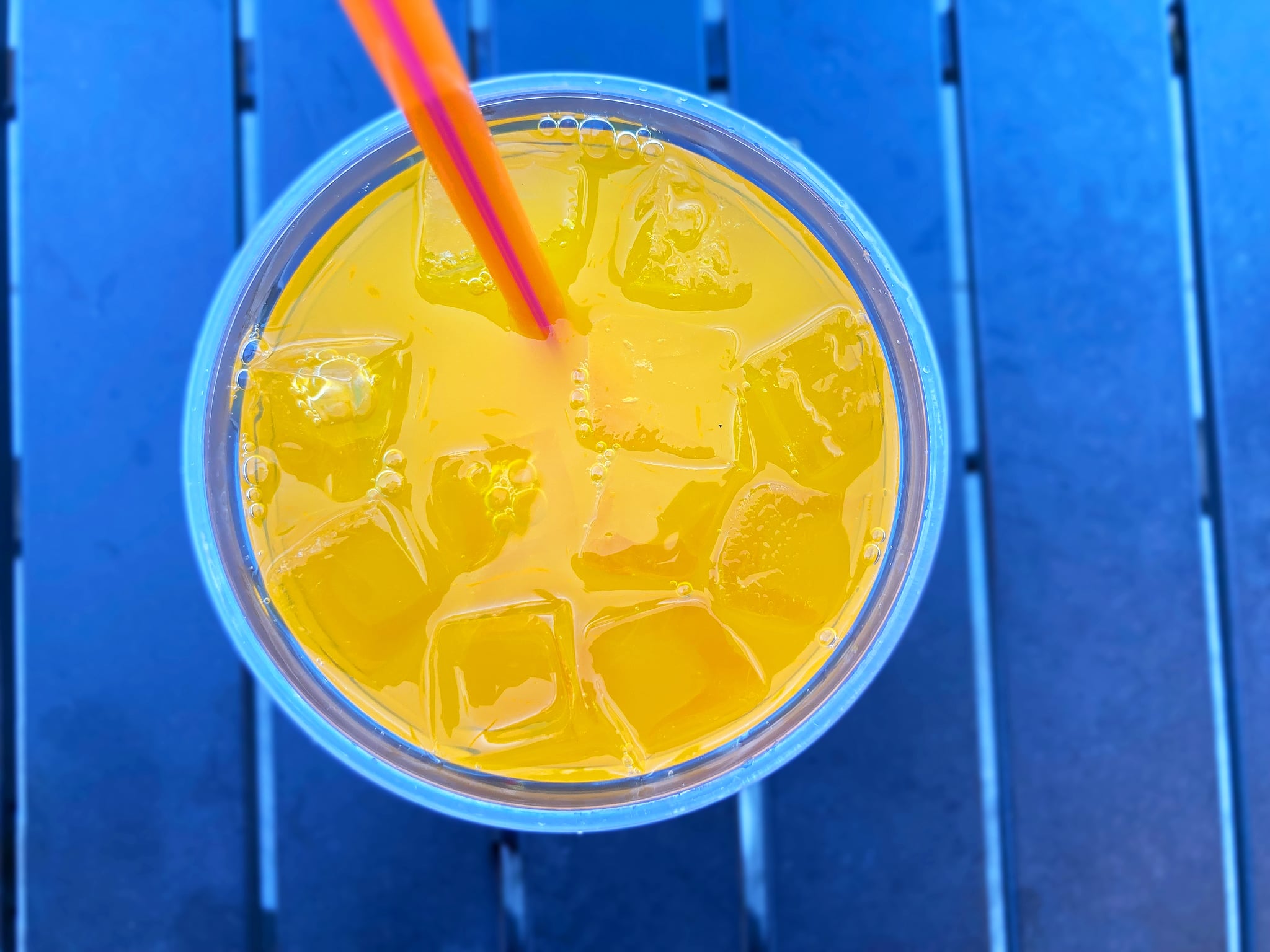 Image Source: POPSUGAR Photography / Kalea Martin