Dunkin' Toasted White Chocolate Signature Latte Review
If You Like S'mores, You're Going to *Love* Dunkin's New Toasted White Chocolate Latte
I love everything about the holidays, from the decor, to the festive foods and signature flavors, to the general spirit in the air. Come the first of the month, September through December, you can count on me to be decorating, baking, and doing all activities that are seasonally themed. And that includes trying the new seasonal drinks at my favorite coffee shops, particularly once the temperatures drop.
Now, living in Boston, where there really is a Dunkin' on every corner, I'm basically legally obliged to try every new flavor the brand comes up with, and I have no problem with that whatsoever. From pumpkin spice to peppermint, I love a good holiday drink, so when Dunkin' debuted their Toasted White Chocolate Signature Latte — which comes hot or iced — I knew I had to try it.
I'm a chocolate lover at heart, but I'm no purist about white chocolate. The smooth, creamy taste of cocoa butter is enough for me, and Dunkin' really nails that flavor in this latte. It's made even better by the toasted element — if you're a s'mores fan, this latte is for you! It even has a delicious, ever-so-slightly golden-brown crispy undertone, but it's much more crème brûlée than burnt marshmallow. I wasn't necessarily expecting the toasted flavor to come through in a cup of coffee, but you really can taste it. I also highly recommend not skipping the whipped cream, caramel, and cinnamon sugar topping. It is the holiday season, after all . . . treat yourself!
Will I be ordering this latte again? Absolutely. It's a refreshing and delicious departure from the standard holiday coffee lineup. Though peppermint mocha and eggnog lattes will always have a special place in my heart, this toasted white chocolate latte is a tasty new twist on traditional holiday flavors.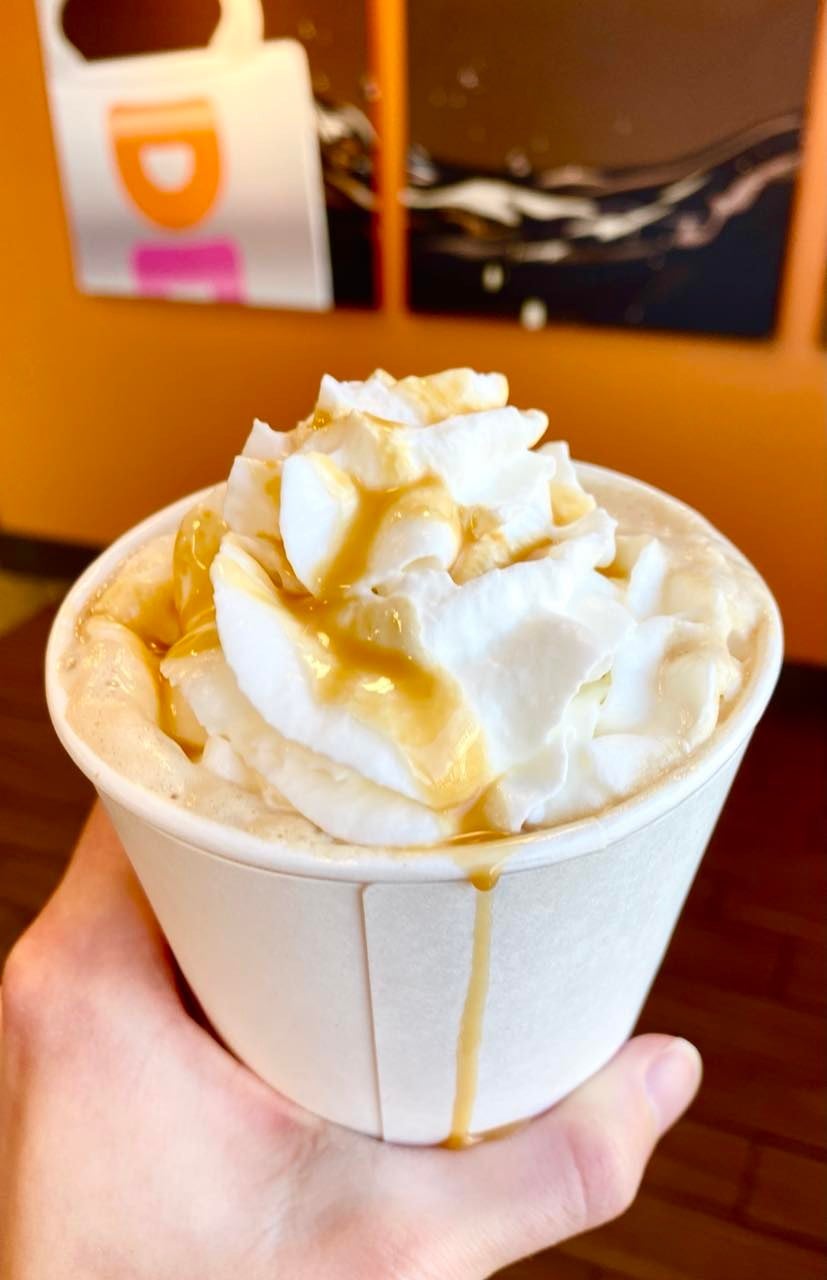 Image Source: POPSUGAR Photography / Kaley Rohlinger