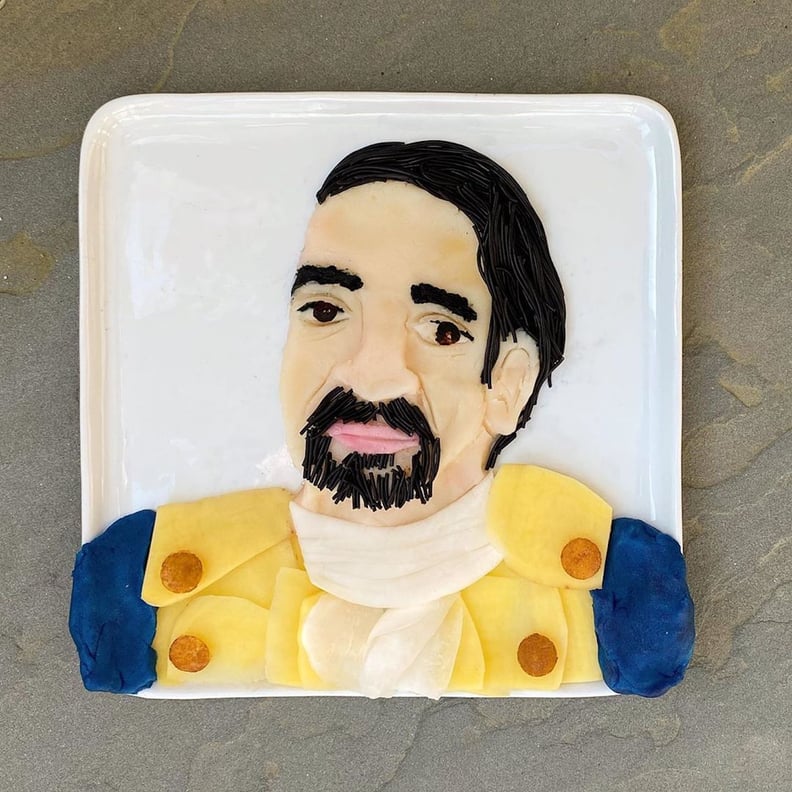 We all got told "don't play with your food" at some point in our lives, but TikToker @harleysfoodart is proving why playing with your food can be a good thing! The rising social media star has a steadily growing following of fans obsessed with how he manages to turn ordinary ingredients — like fruit, nuts, and frosting — into incredible edible works of art that depict celebs, favorite characters, animals, and more. While his Instagram account has plenty of still pictures of his masterpieces, we love seeing his TikTok videos that give a behind-the-scenes look at how he puts together his amazing creations. Take a look through the gallery ahead to see some of his delicious masterpieces so far!
01
Davy Jones From Pirates of the Caribbean
03
Snoopy on the Fourth of July
14
Jasmine and Aladdin on the Magic Carpet
16
Mike Wazowski From Monsters Inc.
20
Baby Yoda From The Mandalorian
21
Mufasa From The Lion King
25
Lin-Manuel Miranda in Hamilton