The drive-through cafes of West Hollywood are about to lose a chunk of business, because Emma Chamberlain has four new reasons to brew coffee at home. The megapopular YouTube personality, known for consuming caffeine levels that would be alarming for most any human, parlayed her love for medium roast into her own brand, Chamberlain Coffee, earlier this year. On Sept. 27, the merch queen launched four new blends — Early Bird, Careless Cat, Social Dog, Night Owl — in addition to the very first, Original Family. Why rebrand with new beans? Because the brand's "a whole new b*tch," Chamberlain told us.
Before you rush out and buy one of every bag, find out which might be your cup of tea, er, coffee. Ahead are my first impressions of the brews, which all come in 12-ounce bags ($20 each) and singe-serve steeped bags ($20 per box). (And lest you think product is all Chamberlain Coffee has to offer, check out the website for videos on how to make iced coconut lattes, cold brew milkshakes, and more.)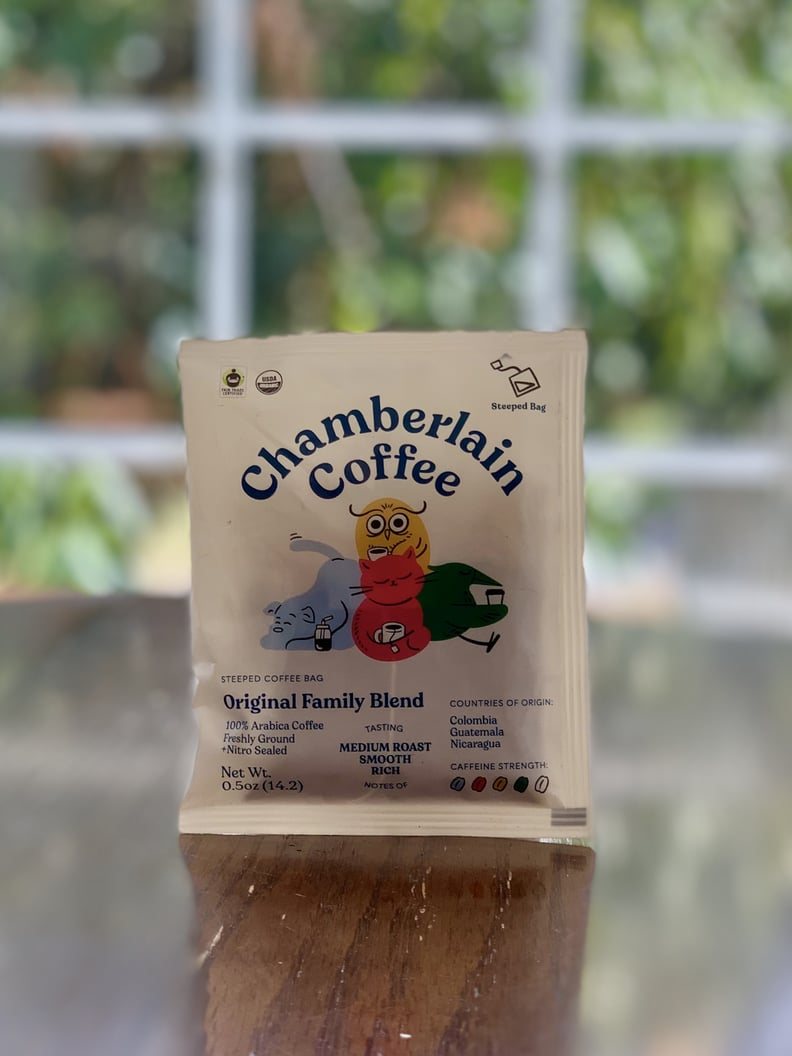 Chamberlain Coffee: Original Family Blend
Basic info: Medium roast described as "smooth" and "rich."
If you're looking for somewhere to start, go with the Original Family Blend. This was my husband's favorite — in fact, this is an image of an individual steeped bag because we've already consumed the bag of ground coffee. It has an intense chocolate taste up front, but an acidic punch. This made a lot of sense once I read the description: "similar to biting into a chocolate covered cherry."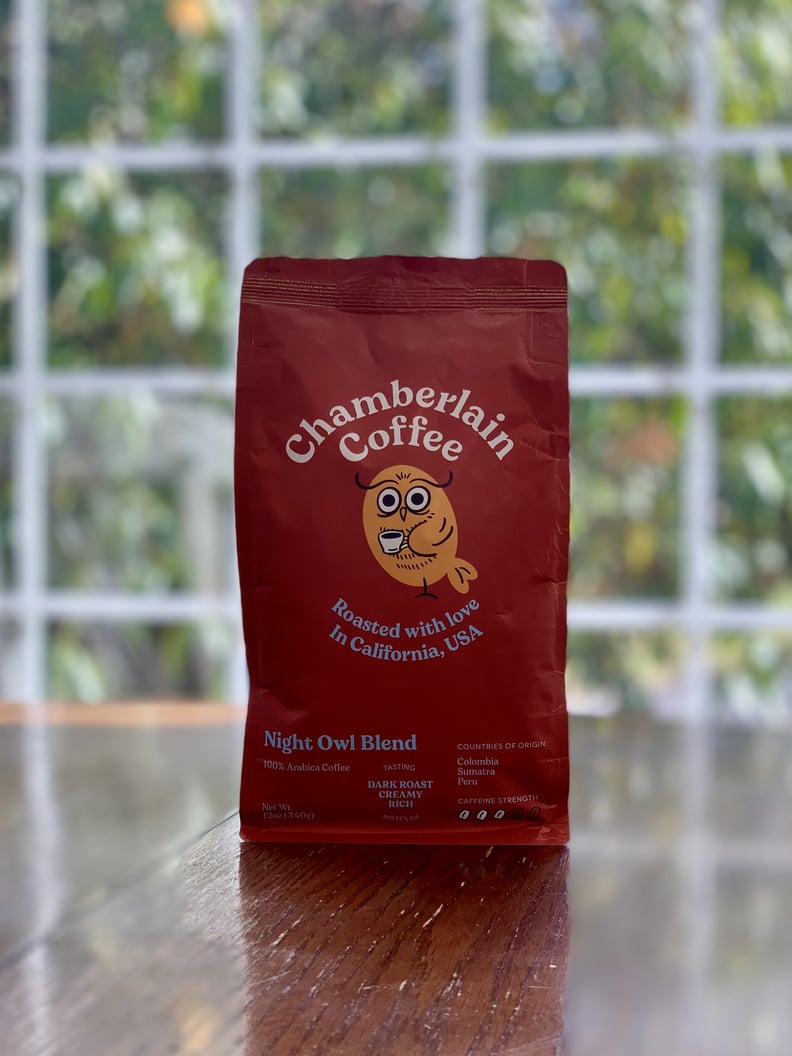 Chamberlain Coffee: Night Owl Blend
Basic info: Dark roast described as "creamy" and rich."
I was ready for this to be the deepest, darkest roast, but I was surprised by the less-intense flavor profile. With notes of "dark chocolate, honey sweetness, and toasted walnuts," the Night Owl Blend is best enjoyed with a little cream.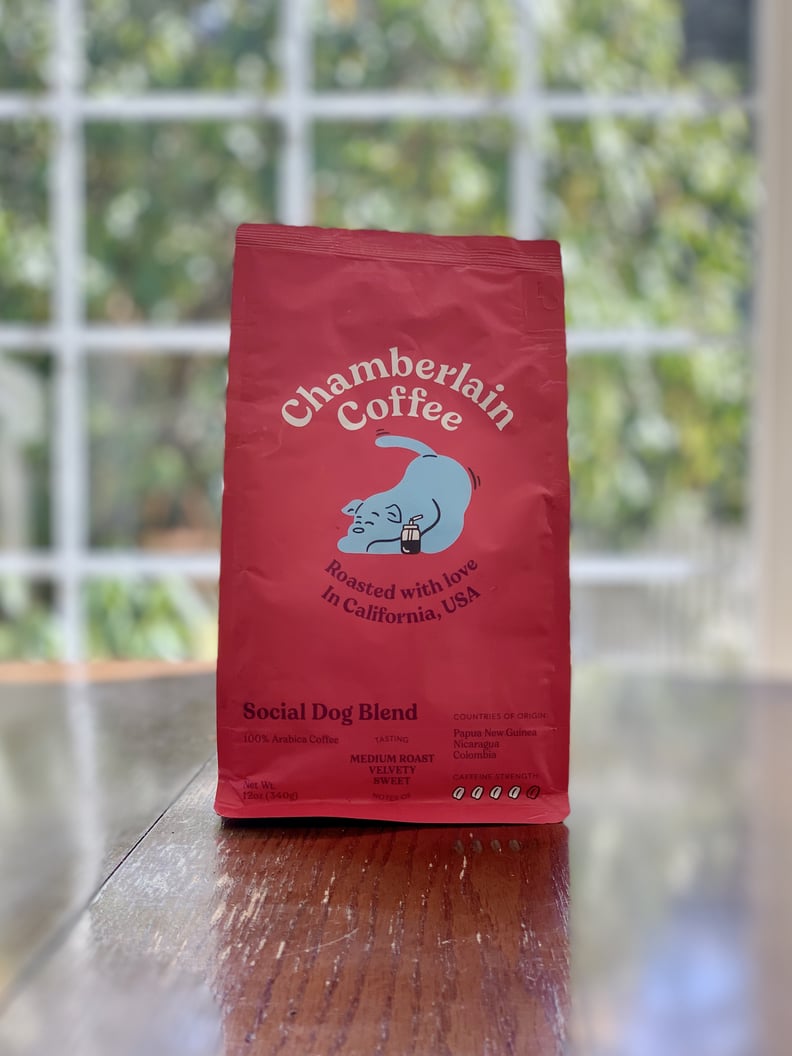 Chamberlain Coffee: Social Dog Blend
Basic info: Medium roast described as "velvety" and "sweet."
French roast is your favorite coffee? The Social Dog Blend is the closest match, as far as I can tell. We drink french roast every day, and this was very similar to my morning cup. I was surprised to find out that this blend has "a graham cracker finish" — is that why I loved it so much?!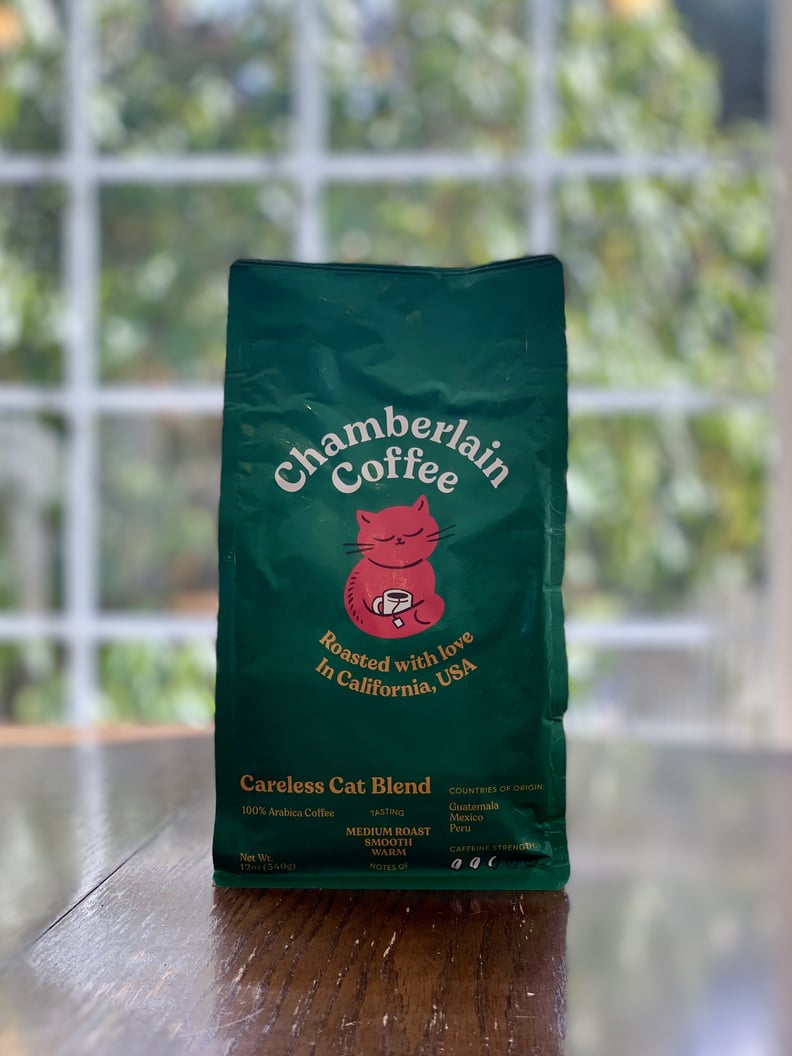 Chamberlain Coffee: Careless Cat Blend
Basic info: Medium roast described as "smooth" and "warm."
The Careless Cat Blend is the coffee for tea-lovers. Spiced and aromatic, it nearly reminded me of a chai latte. My first impression is in line with the tasting notes, as described by the brand: "toasted almonds, semi-sweet chocolate, butterscotch candy, and raisin."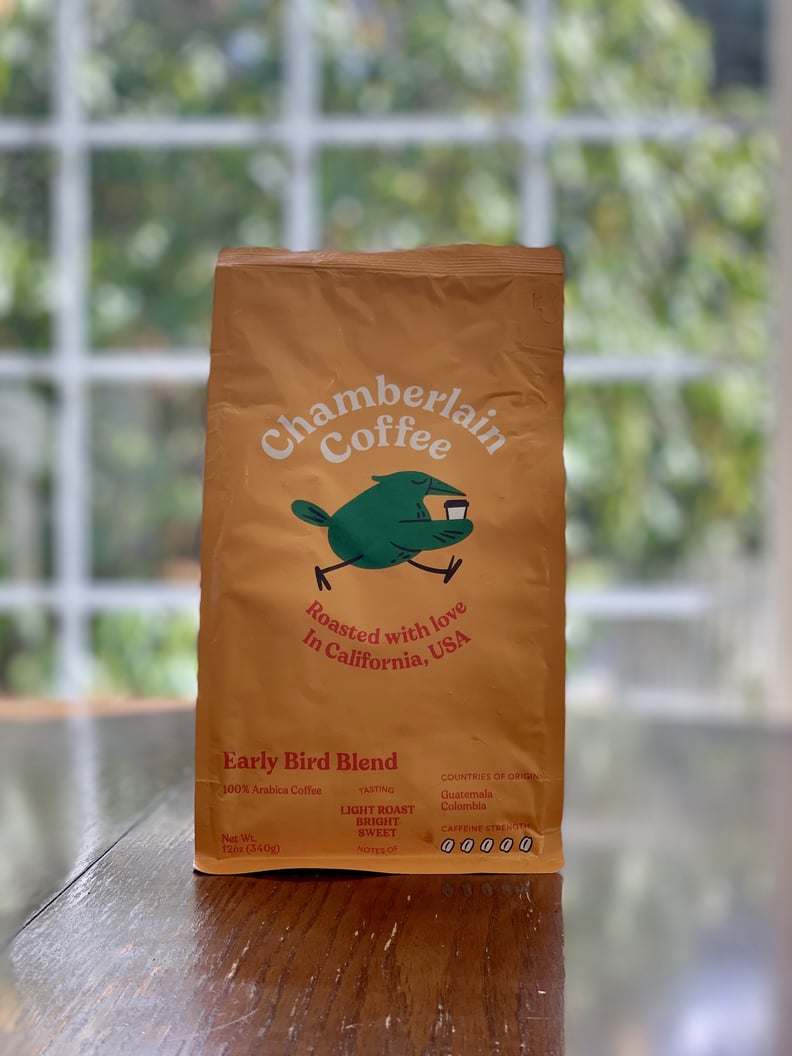 Chamberlain Coffee: Early Bird Blend
Basic info: Light roast described as "bright" and "sweet."
Light roast is not my thing, but if you like tart and tangy coffee, you should by all means give the Early Bird Blend a go! Chamberlain Coffee describes a few of the notes as "green apple and citrus," which is what stuck out to me the most. This one has the most caffeine, in case that's your primary concern!