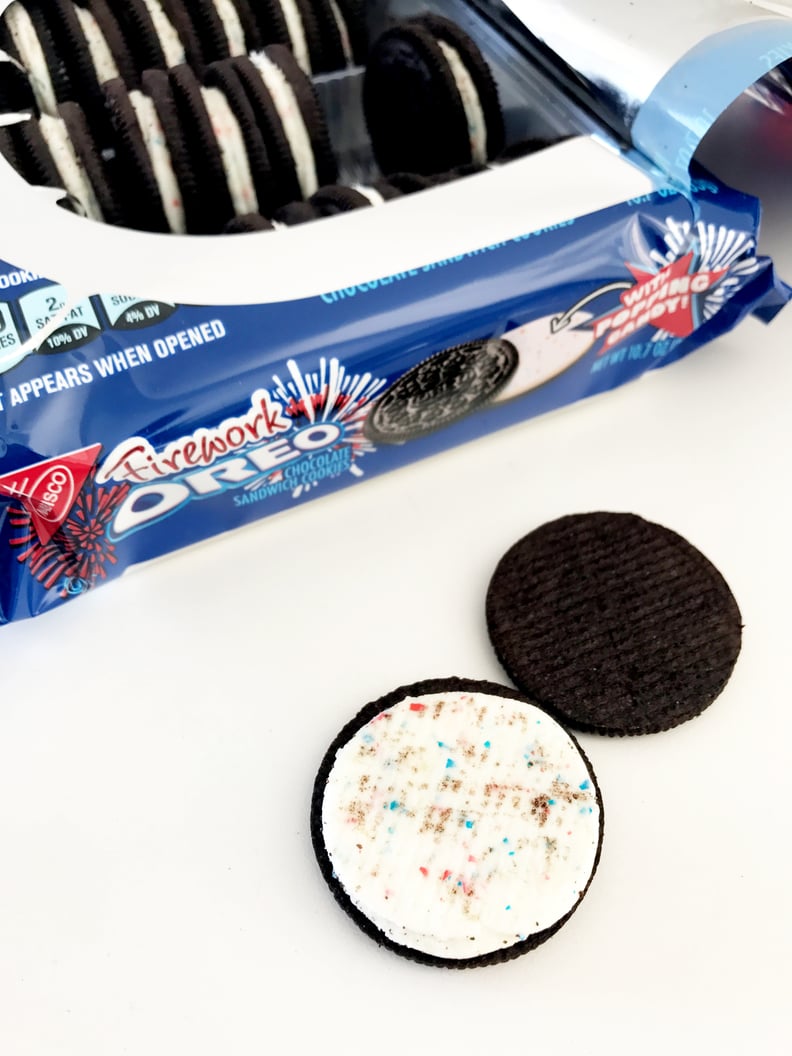 POPSUGAR Photography | Erin Cullum
POPSUGAR Photography | Erin Cullum
Firework Oreos got us more excited than any other new Oreo flavor in a long time. There's popping candy inside of the cream filling! Eager to try this limited-edition, Fourth of July-inspired cookie, which hit store shelves on May 8, POPSUGAR editors got our hands on a package and braced ourselves for a bite. Knowing how much we love Pop Rocks — and how much they remind us of our childhoods — we were beyond pumped to see how Oreo's popping candy compares.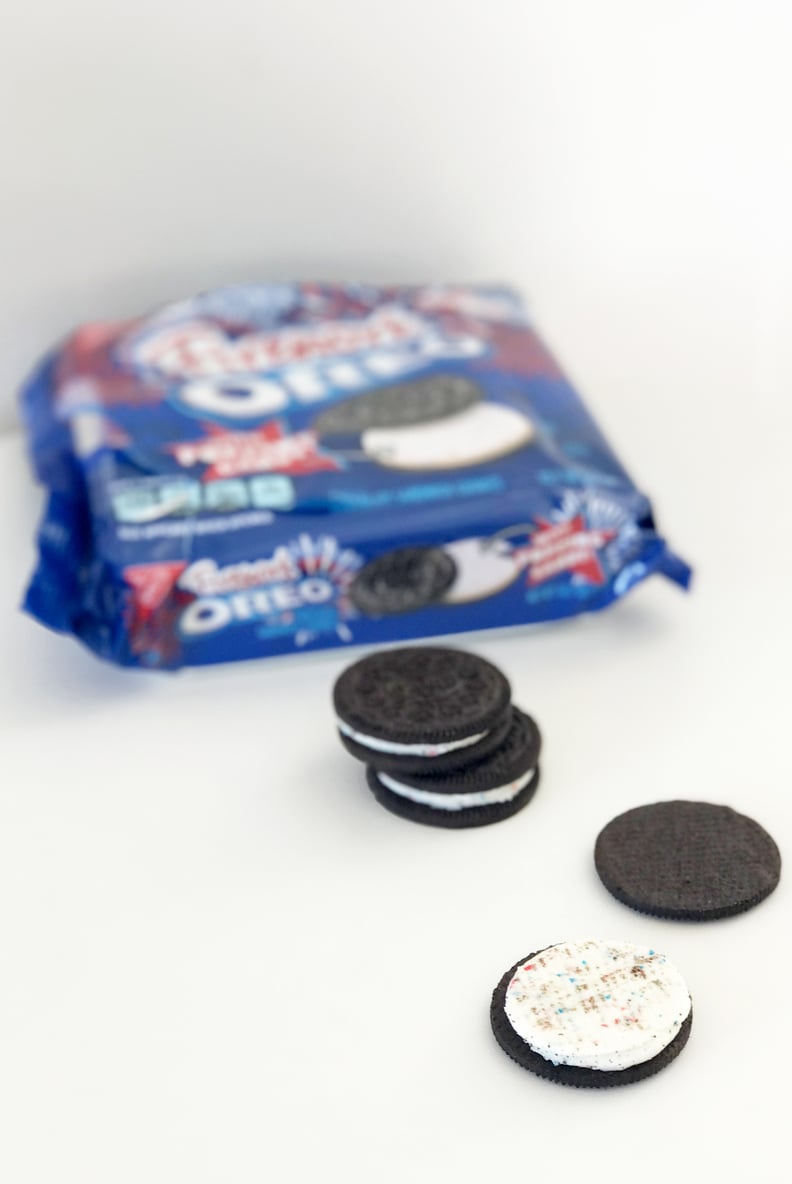 First things first: the tiny bits of candy really do pop in your mouth — it's just not a particularly intense pop. If you want to get the full effect, I recommend taking off the top cookie and biting into the icing by itself (although, isn't that the best way to eat an Oreo anyway?). The popping effect is subtle and takes a few chews to make itself known, but it's there. The crunchy pieces of red and blue candy speckle the sandwich cookie's cream, so they not only look festive, but they also provide texture to the soft filling. Reactions varied among Oreo-lovers, but overall, we highly recommend picking up a package of this fun, unexpected Oreo flavor while you have the chance. Why make a Fourth of July dessert when you can bring a holiday-approved, store-bought cookie instead?
Read on for more of our first impressions of the unique Oreo flavor.
"The pop comes after and it's a fun taste of nostalgia!"
"Weird concept. Prefer Pop Rocks by themselves . . . but nice try."
"These are going to be my go-to Fourth of July treat!"
"Tastes like a regular Oreo. Pops at the end . . . not the biggest fan."
"Love these! The flavor is just like a regular Oreo, but the candy makes them way more fun."
"More sugar in an Oreo! Nom."
★★★★☆