French Hot Chocolate Recipe
This French Hot Chocolate Recipe Is Darker and Richer Than Typical Hot Cocoa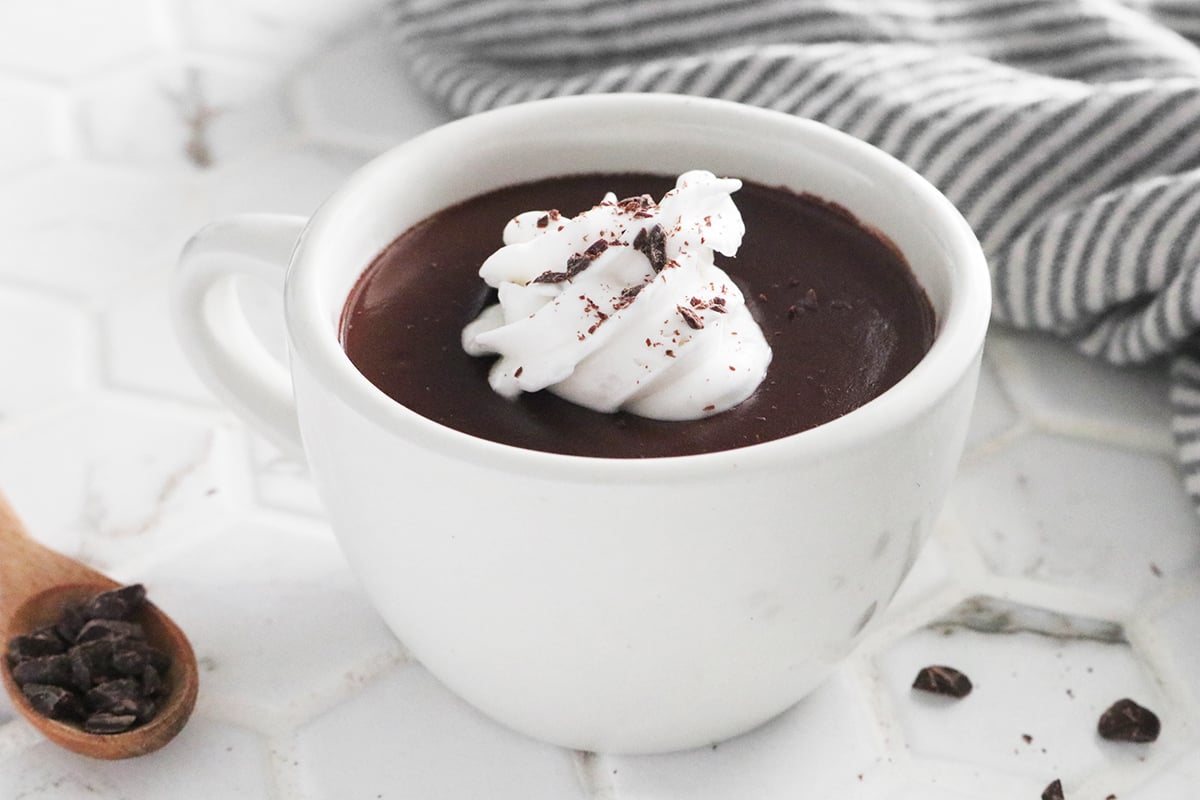 Calling all dark chocolate-lovers! This recipe for French hot chocolate might be just what you need to get through the winter season. It's decadent, velvety, and extremely easy to make. The drink is also a luxurious alternative to traditional hot cocoa, which typically has a thinner texture. Of course, that's not to say there's anything wrong with hot cocoa — it's delicious in its own right. But if you're in the mood for a richer and thicker drink, this French hot chocolate will fit the bill.
Also known as drinking chocolate or sipping chocolate, French hot chocolate is meant to be enjoyed in smaller servings. That being said, you'll want to serve this beverage in teacups or cappuccino cups, if possible. I also love pairing sipping chocolate with plain croissants, but feel free to enjoy it on its own.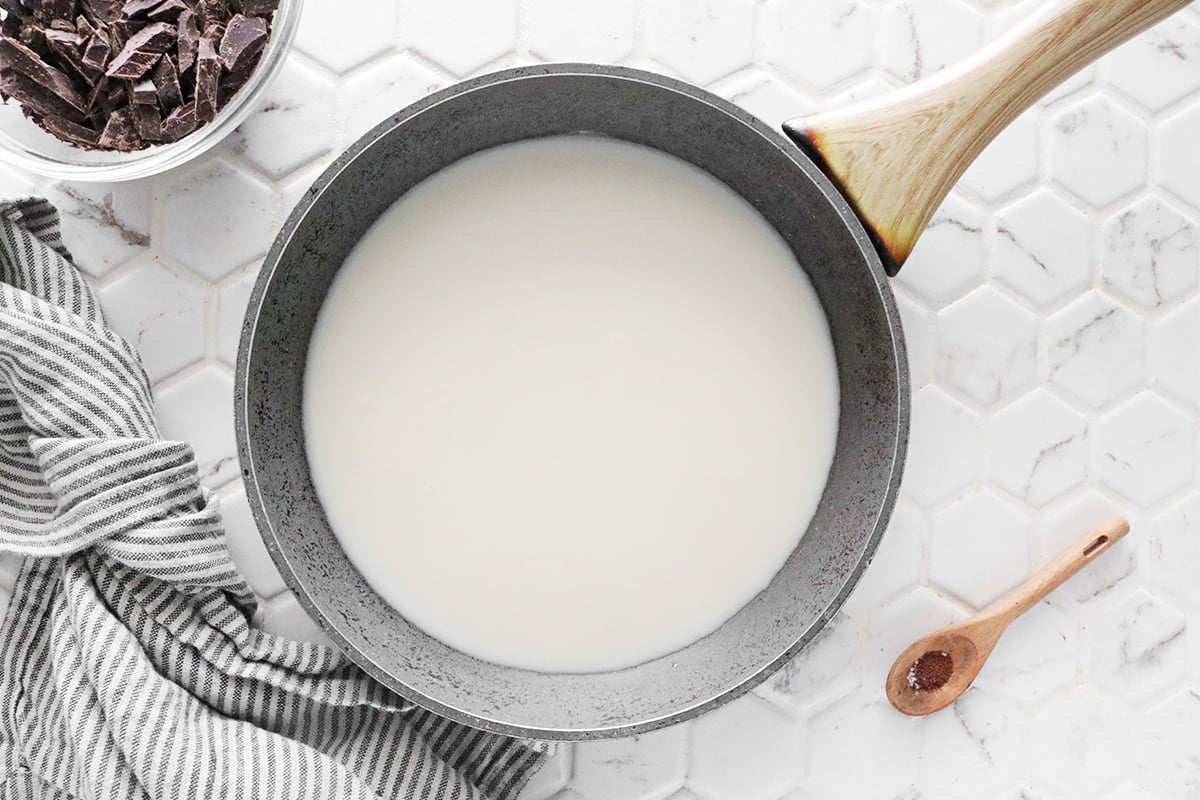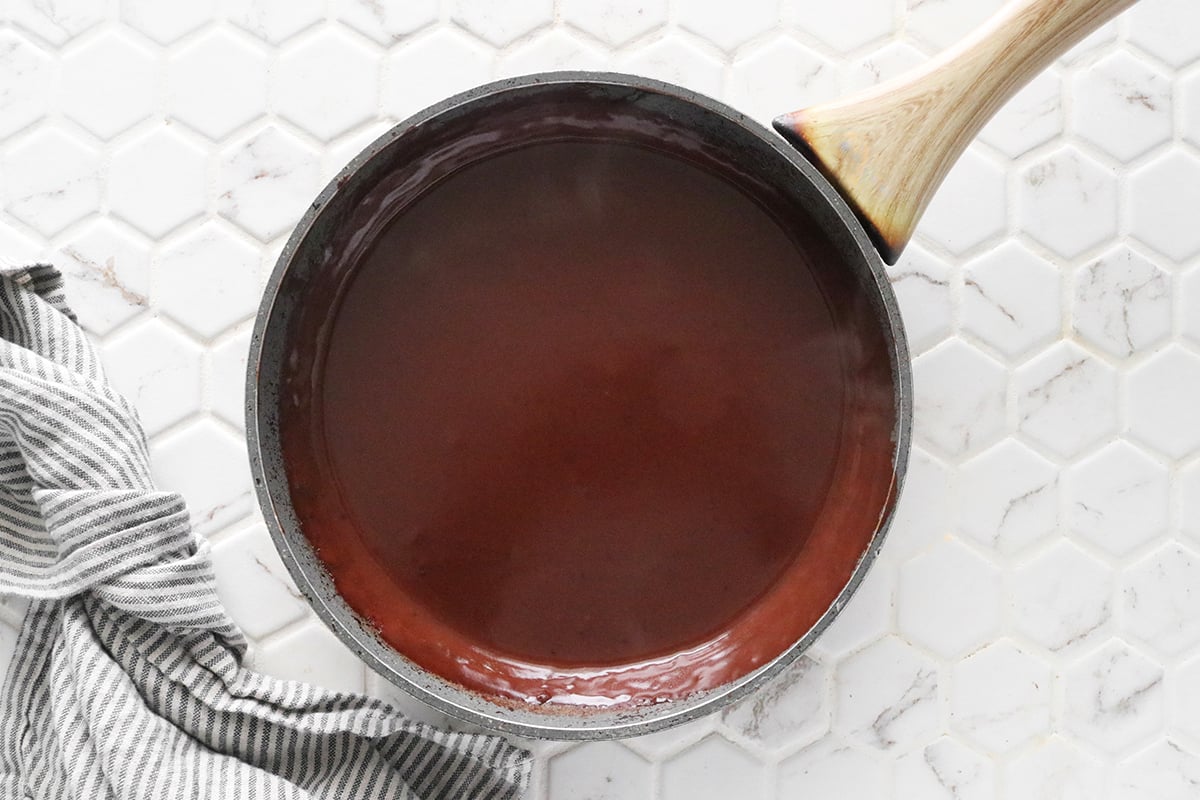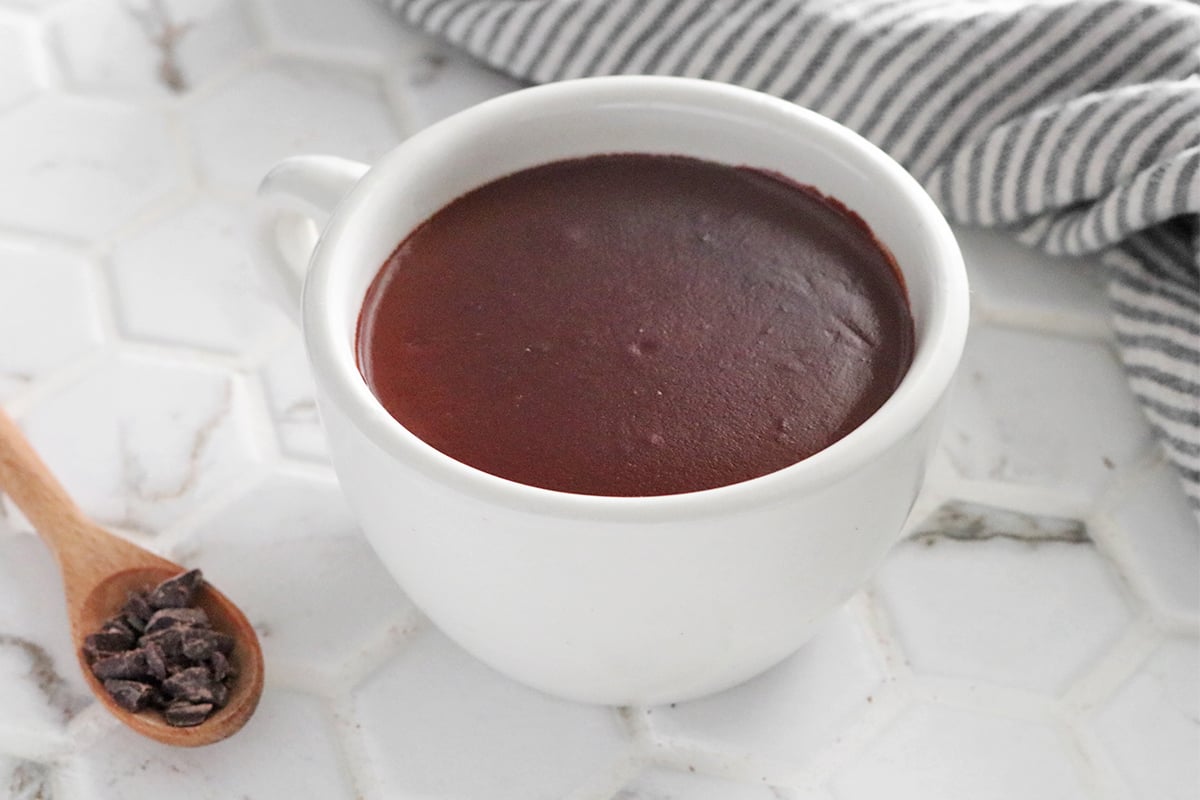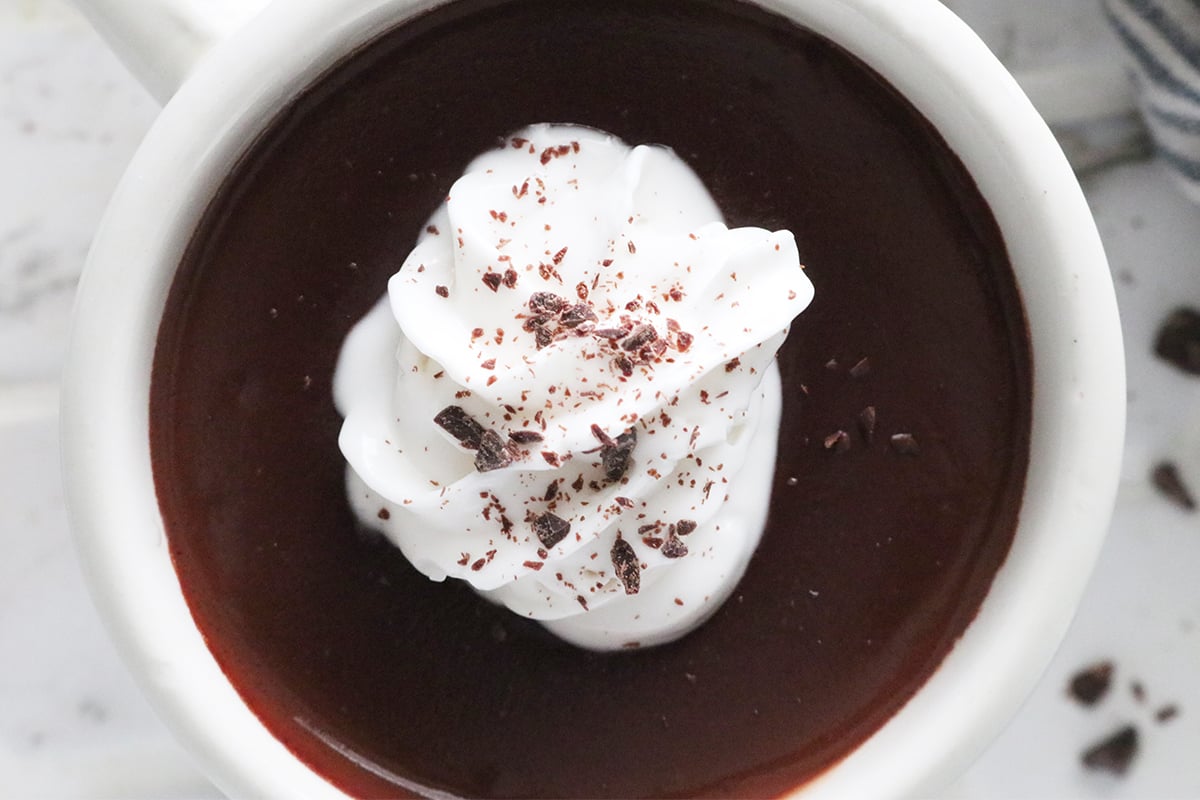 French Hot Chocolate
Original Recipe
Notes
A high-quality chocolate bar is best for this recipe. Avoid chocolate chips, which often contain extra ingredients that will make the drink less intense. Also, after chopping the chocolate, save the leftover pieces and shavings to garnish the finished beverage. Want to make this drink dairy-free? Simply swap the whole milk for your favorite (unflavored) plant-based milk and use dairy-free whipped cream.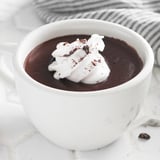 Ingredients
1 1/4 cups whole milk (or plant-based milk)
4 ounces bittersweet chocolate (60% or 70%), finely chopped
1 to 3 tablespoons brown sugar (optional)
1/8 teaspoon espresso powder (optional)
Pinch of sea salt
Whipped cream, for topping
Chocolate shavings, for topping
Directions
In a small skillet over medium-low heat, warm the milk. Avoid bringing it a boil.
Add the chopped chocolate and whisk until melted.
Simmer for 2 to 3 minutes, or until thick.
Whisk in the brown sugar, salt, and espresso powder.
If the hot chocolate is too thick for your liking, add a bit of milk.
Pour into small cups and top with whipped cream and chocolate shavings.
Enjoy!
Information
Category

Drinks, Hot Drinks

Cuisine

French

Yield

2 drinks

Prep Time

5 minutes

Cook Time

8 minutes

Total Time

12 minutes, 59 seconds