Green Giant's New Cauliflower Breadsticks Are Here, and I Call the Garlic Flavor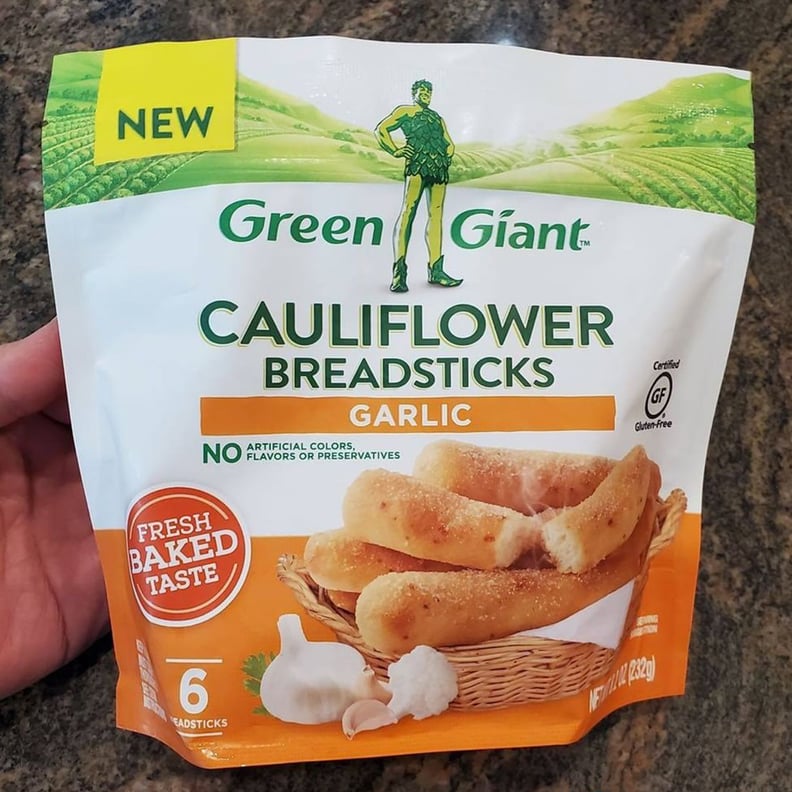 Is there anything cauliflower can't do? There's cauliflower substitutes for linguini, gnocchi, rice, and now. . . breadsticks! Green Giant's new gluten-free cauliflower breadsticks are made of cauliflower and rice flour, and come in two flavors: original and garlic.
Shoppers started discovering the breadsticks on shelves earlier this month, and one customer, Instagram user kohollis even called them her "best gluten-free find in a long time," adding that they were were "so light, fluffy, and delicious." The products are now available at various groceries including Walmart, Stop & Shop, and Safeway stores all over the country. Check out the product locator to see where you can get your hands on these cauliflower treats. Prepare to upgrade your meals!