A Beautiful Mess
When you've grown out of trick-or-treating, Halloween becomes less about asking for treats from your neighbors and more about getting drinks with your friends. From spooky shots to devilishly delicious punches, having a few cocktails on Halloween (responsibly, of course) is so much fun. Whether you're throwing a party in your dorm or apartment or just want to have a few drinks before heading to the bars in costume, there are tons of scary shot recipes you can make. Are you a candy-corn-lover? We've got a shot for that. Love ghosts and ghouls? There's a recipe for that, too. And the best news is these recipes are easy to make. Keep reading to see them all now.
01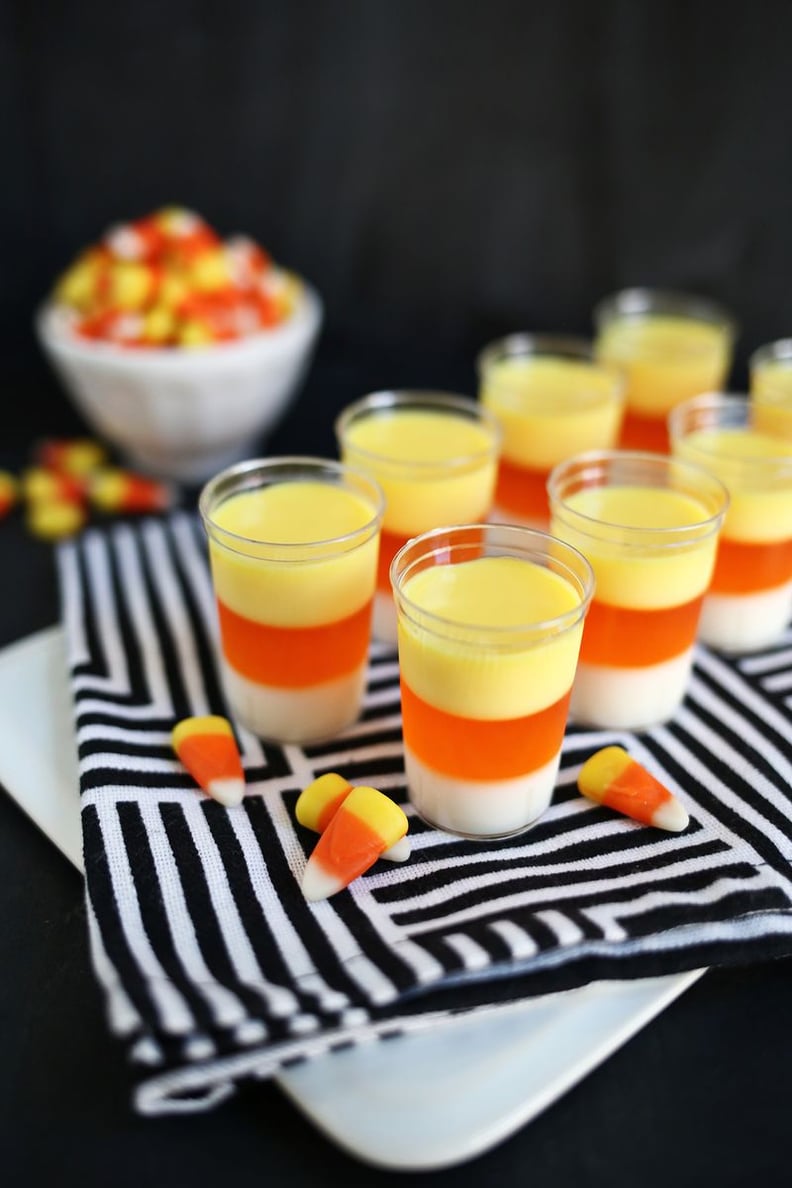 Candy Corn Jello Shots
Nothing screams Halloween quite like candy corn, so why not make it into a tasty alcoholic treat? This candy corn jello shot tastes just like the staple Halloween snack, we wouldn't have it any other way.
02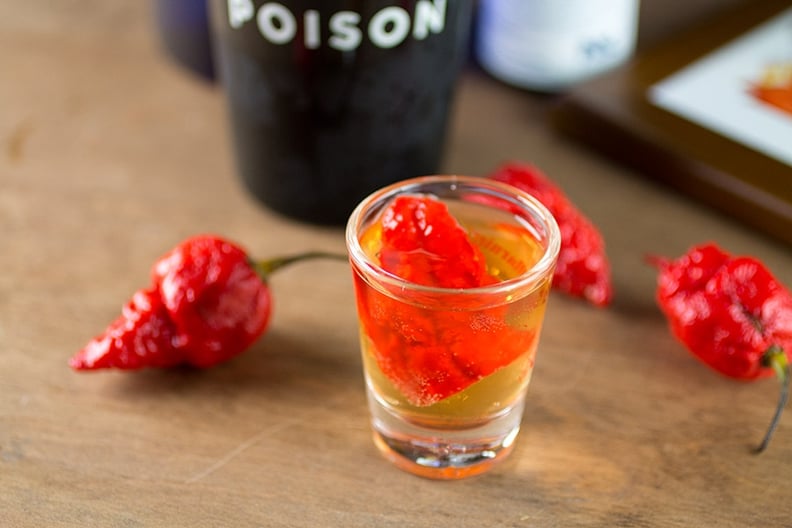 Scorpion Tongue Vodka Shot
If spicy is your thing, the scorpion tongue vodka shot is perfect for you. It combines blood orange vodka, bitters, and a little energy drink with a slice of scorpion pepper for a creepy-looking drink that'll spice up your Halloween bash.
03
Spooky Eyeball Jello Shots
Kinky Pink Liqueur, raspberry juice, and gelatin are just a few of the ingredients used to make these spooky eyeball jello shots. Of course, you also need candy eyeballs as toppers to get just the right look.
04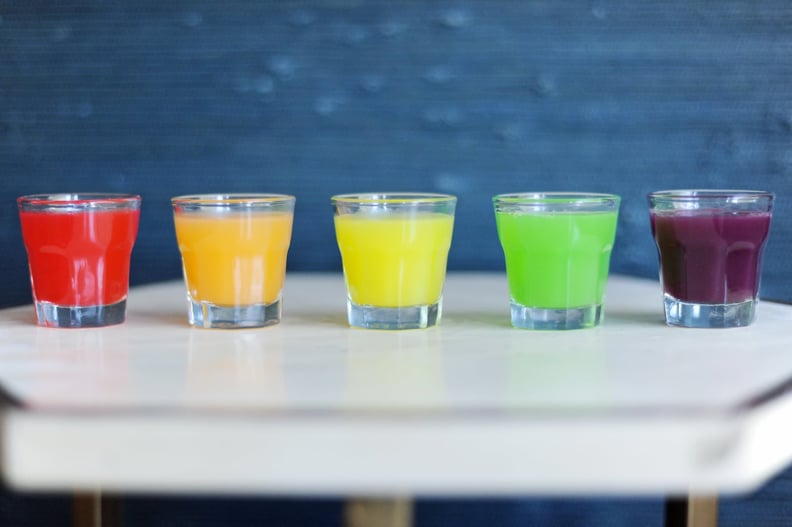 Skittles-Infused Vodka Shots
Everyone needs to know how to make Skittles-infused vodka shots. They're colorful, tasty, and candy-infused, so yes, they are Halloween-appropriate.
05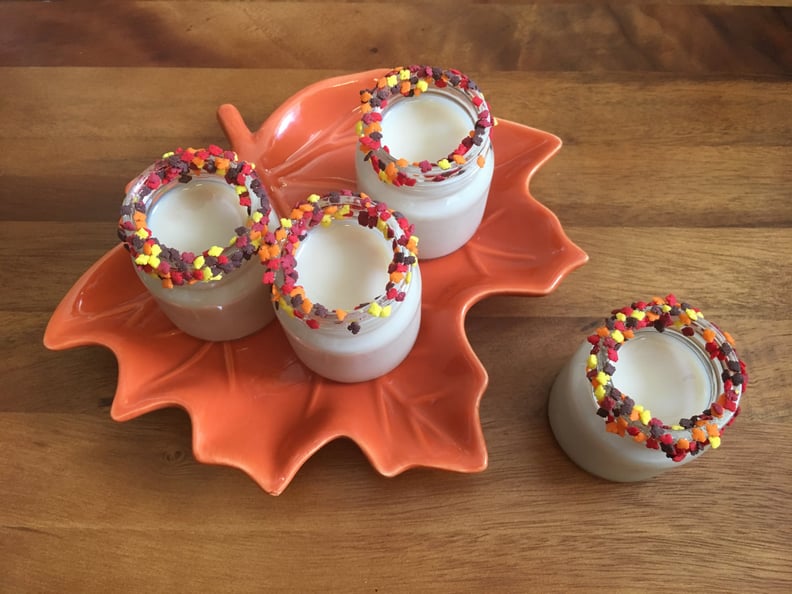 Pumpkin Pie Shots
Caramel vodka and RumChata elevate your favorite Fall treat — aka pumpkin pie — into a boozy delight. Trust us, these pumpkin pie shots are something you need in your life ASAP.
06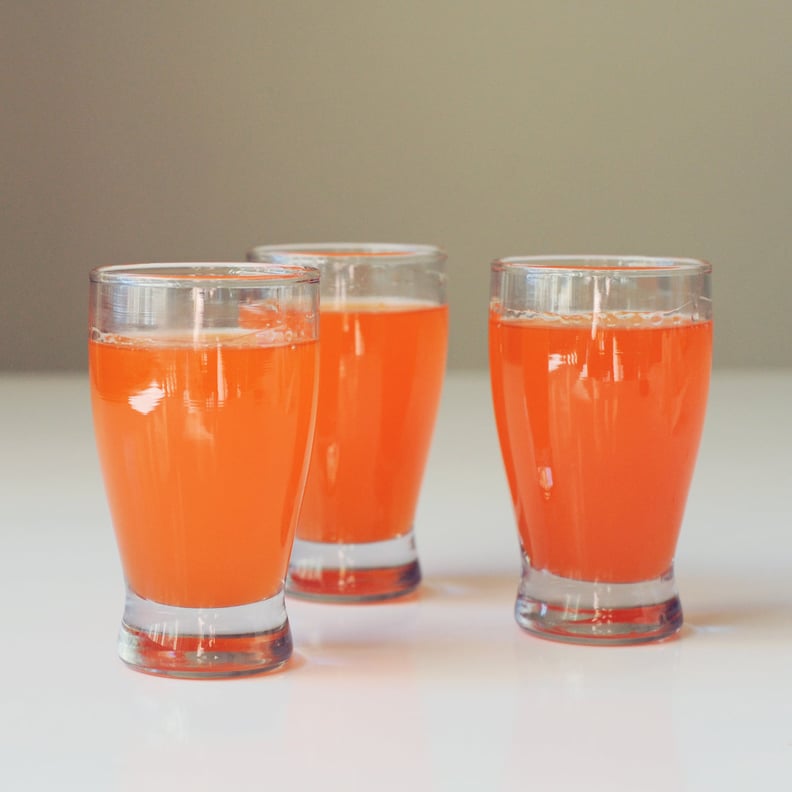 Candy Corn Vodka Shots
All you need to take candy corn to the next level is to make it into a liqueur. To make these candy corn vodka shots, all you need is — yep — vodka and candy corn. Sounds pretty easy, right? Plus, it's orange, which is the color of the season.
07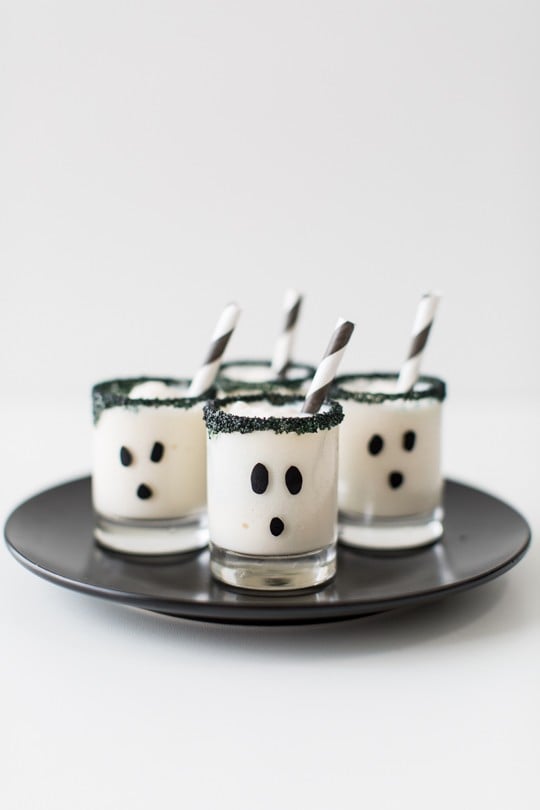 Ghoul's Guts Ice Cream Cake Shot
Creme de Cocoa, ice cream, milk, and whipped cream are the secret ingredients to this chilling ghoul's guts ice cream cake shot, which also includes a cupcake if you'd like. Add a black sugared rim with black eyes and a mouth and you have a Casper-approved shot.
08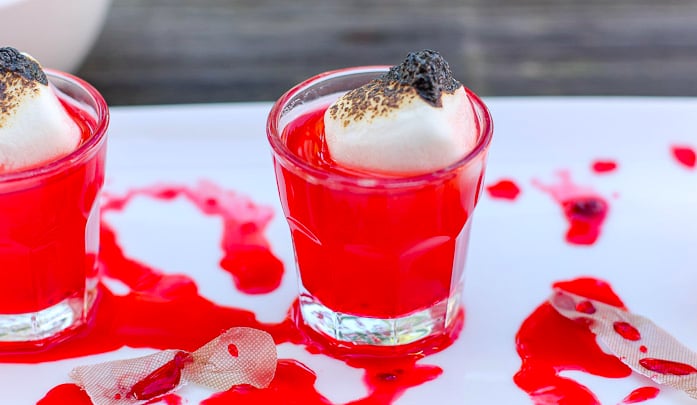 Blood Clot Shots
Whiskey, hard cider, and torched marshmallows are all you need to make these blood clot shots come to life . . . or scare you to death!
09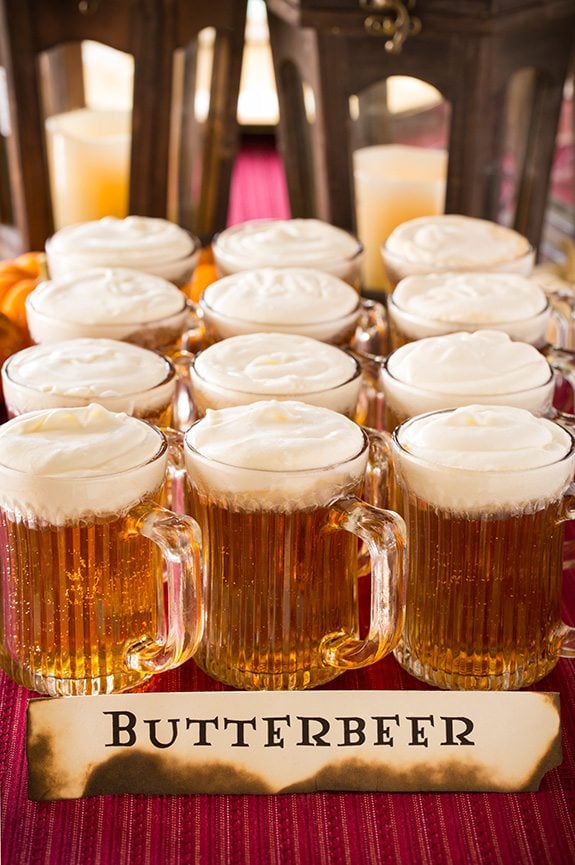 Butterbeer
Mini mugs of Butterbeer . . . what could be more charming this Halloween? Even if you're not a Harry Potter fan, these tasty, cream soda-based drinks will be right up your (Diagon) alley.
10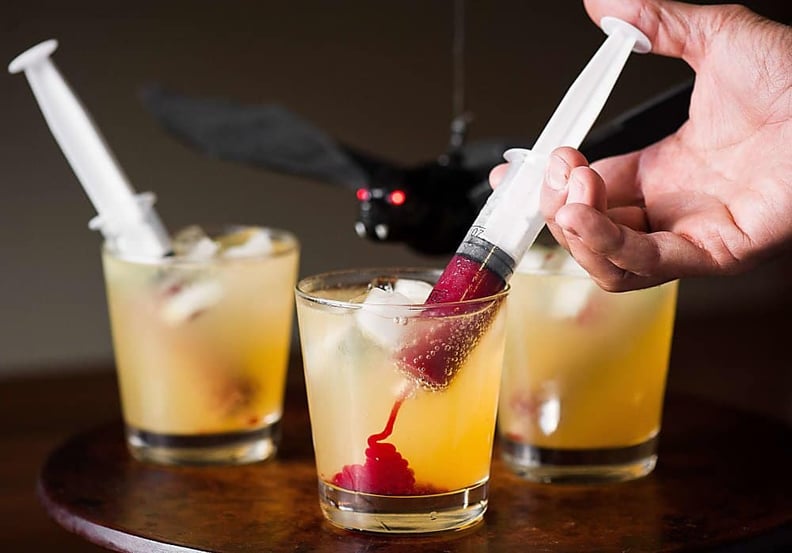 Halloween Vampire Cocktail
This might technically be a cocktail and not a shot, but the use of a syringe makes it too spooky not to include. What's in the syringe in this Halloween vampire cocktail? Raspberry puree, which gives you a bloody vibe with a tasty twist!
11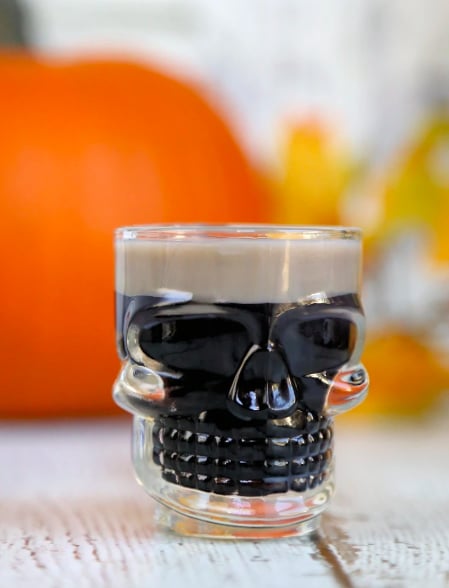 Slippery Zombie Brains
Slippery zombie brain shots are easy to make and even cooler to look at. All you need is Black Sambuca and Irish Creme Liqueur, and you're all set!
12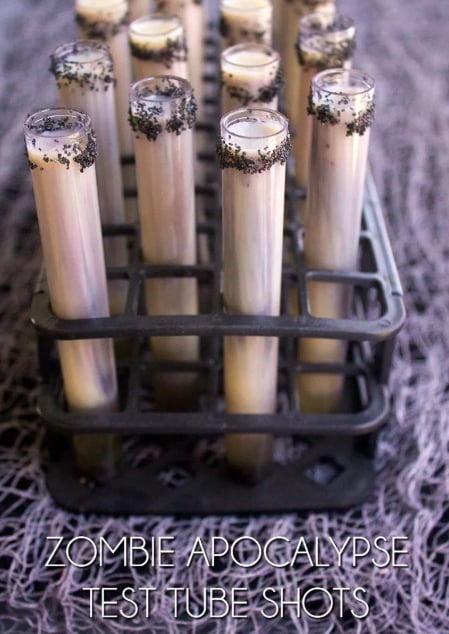 Zombie Apocalypse Test Tube Shots