Honey Garlic Shrimp Recipe With Photos
This Simple 6-Ingredient Honey Garlic Shrimp Is a Fast and Easy Weeknight Dinner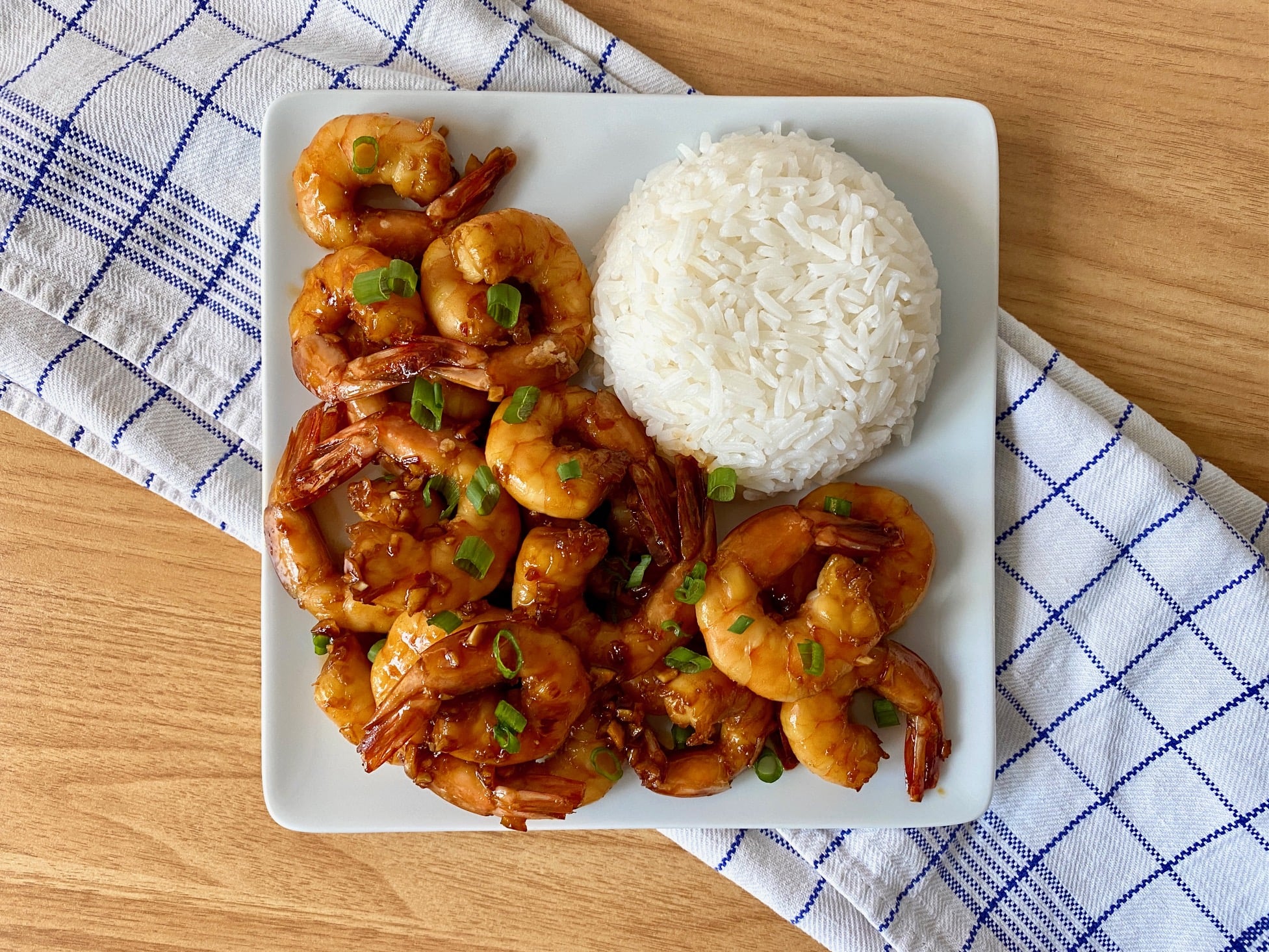 Who among us doesn't love an easy weeknight dinner? I'm happy any time I find a recipe that gets food on the table fast, but tastes like I worked on it for hours. Thankfully, that's exactly what this honey garlic shrimp accomplishes. It does require a half-hour marinade, so you'll need a little planning ahead, but once that's done, the shrimp cooks in just five minutes.
This shrimp is delicious and so easy, and the flavors of honey and garlic complement each other perfectly. Just be sure to avoid marinating for too long since the meat can break down and turn mushy. This is especially the case for smaller meats like shrimp. But once you're finished marinating, all that's left is to cook the shrimp in the honey garlic sauce until it thickens. Serve with rice and veggies, and voila — dinner is ready!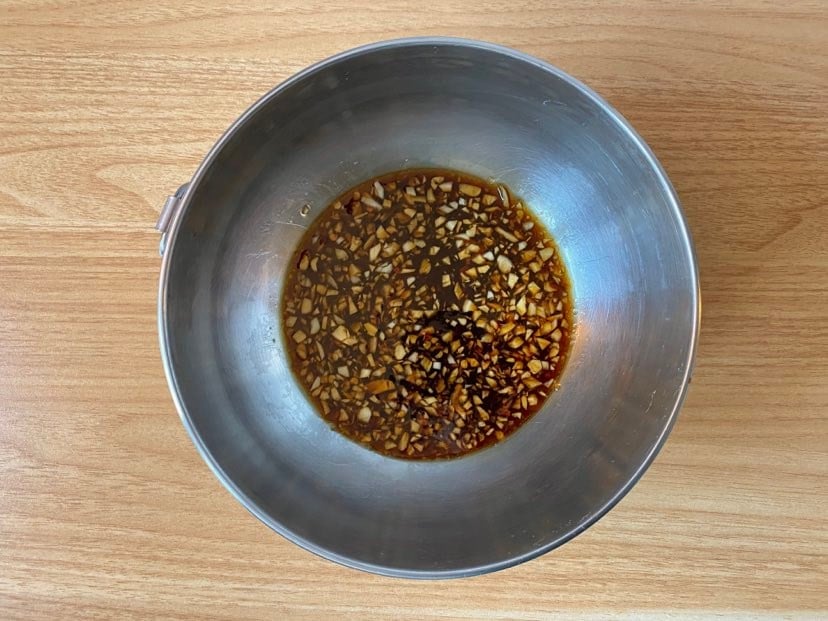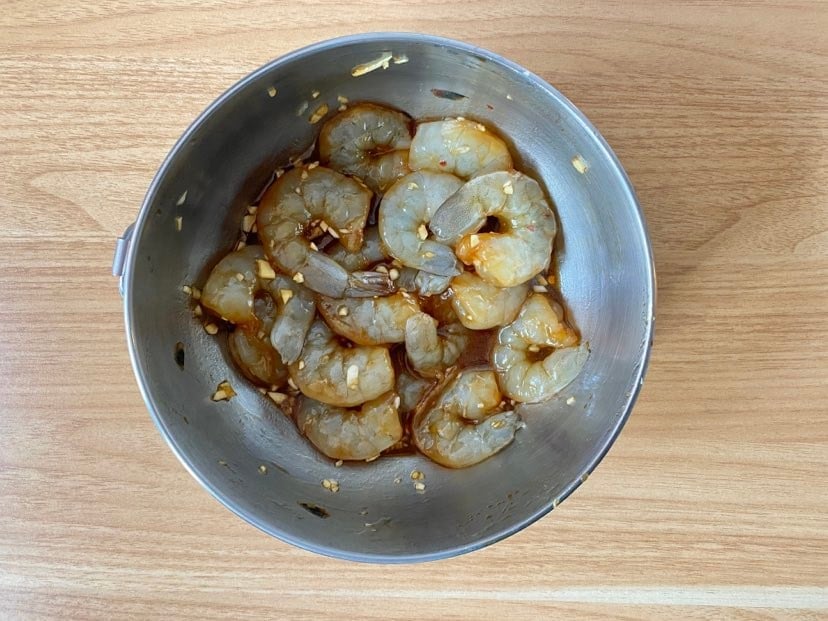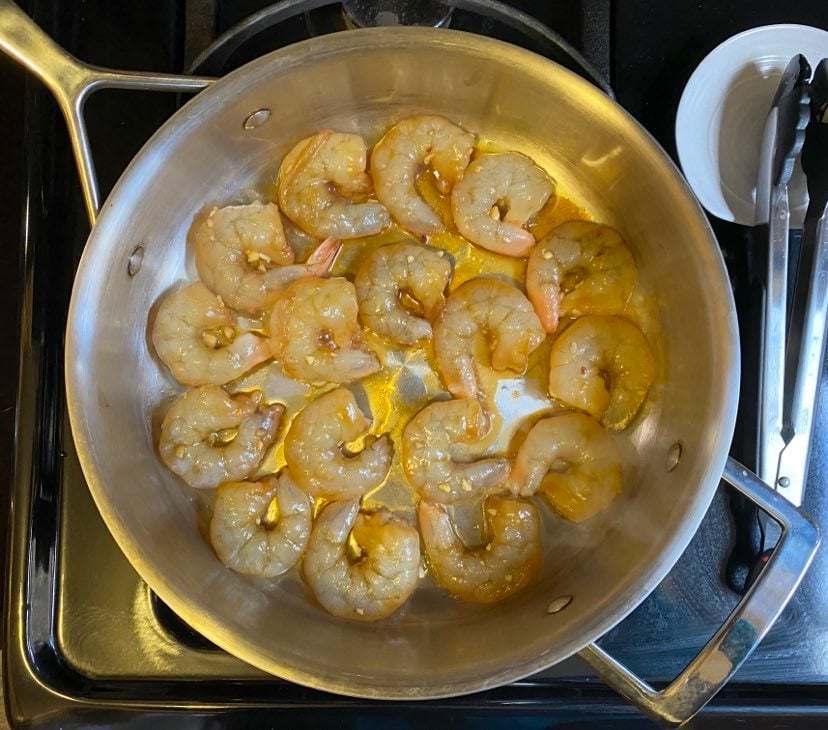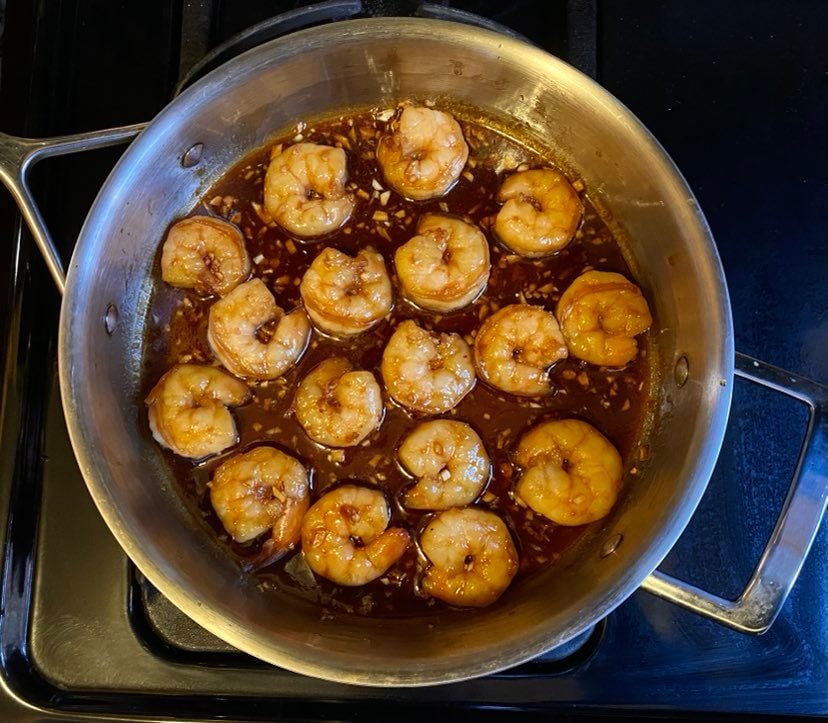 Honey Garlic Shrimp
Original Recipe
Notes
I used large shrimp for this recipe, but any size will work.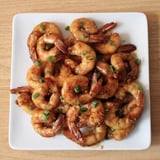 Ingredients
1 lb. shrimp, peeled, deveined (option to remove the tails before you cook)
1/3 cup honey
1/4 cup soy sauce
6 garlic cloves, minced
1 T olive oil
1/4 tsp ginger powder
1/4 tsp red pepper flakes (more if you like a little heat)
1/2 tsp cornstarch
Directions
Whisk the honey, soy sauce, minced garlic, olive oil, ginger powder and red pepper flakes in a medium bowl.
Once the marinade is combined, set aside 1/2 cup of the sauce, then add the shrimp to the bowl of remaining sauce. Toss to coat the shrimp in the marinade, then cover and refrigerate for 30 minutes. You can stir the marinade about halfway through to make sure the shrimp get covered in sauce, or you can marinade in a sealed bag.
After 30 minutes, heat a tablespoon of olive oil in a large skillet over medium-high heat. Add the shrimp, one by one, so that you're not pouring the entire marinade into the skillet (this prevents the shrimp from cooking properly). I recommend using tongs.
Cook the shrimp for 1-2 minutes each side, until pink and firm. The cooking time will depend on the size of your shrimp. Once the shrimp are cooked, push them to one side of the skillet, and pour the 1/2 cup of marinade into the empty space. Add the 1/2 tsp of cornstarch to the marinade, and stir to combine.
Mix the shrimp back in, and bring the marinade to a simmer over low heat. Simmer for 3-5 minutes, or until the sauce has thickened to your liking.
Serve and enjoy!
Information
Category

Main Dishes, Shellfish

Yield

2 servings

Prep Time

5 minutes

Cook Time

5 minutes

Total Time

9 minutes, 59 seconds