Hot Chocolate Cookie Recipe and Photos
These Hot Chocolate Cookies Are Topped With Extra Chocolate and a Marshmallowー Need We Say More?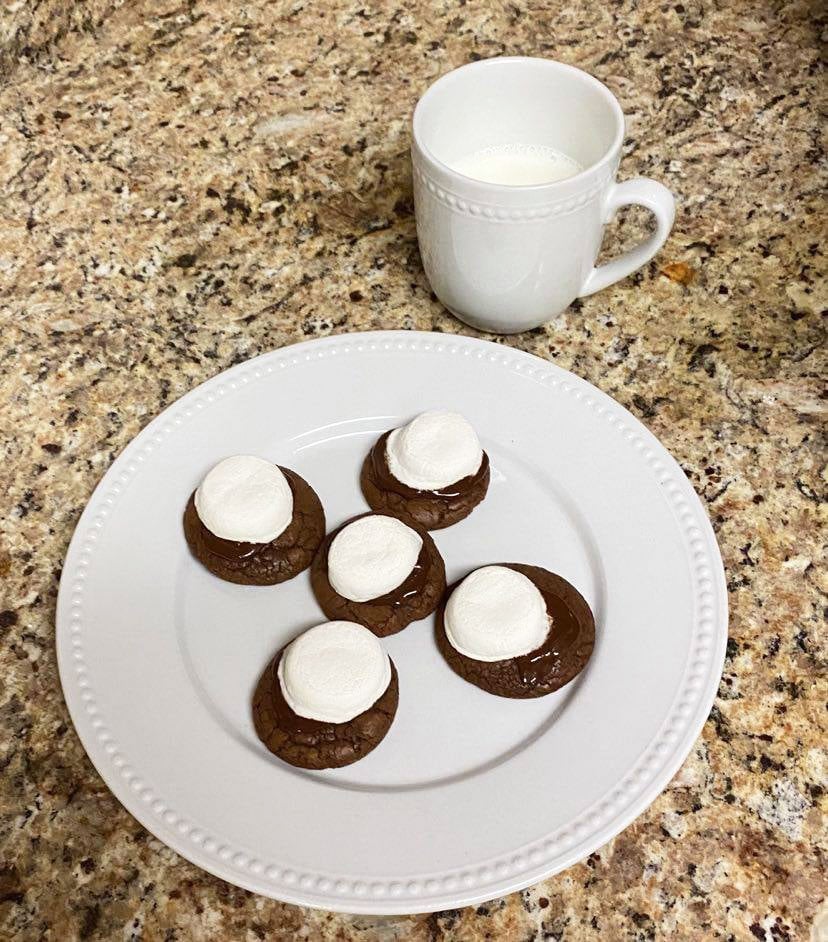 Very few things can compare to the comforting feeling of sipping on a mug full of hot chocolate and marshmallows on a cold winter day, but when we can combine a few of our favorite things into one, we're always on board. This time, it's hot chocolate and cookies. And we're not just talking about dipping cookies in hot chocolate (although we still fully do that). We're talking about hot chocolate-flavored cookies!
I recently stumbled upon this recipe online to celebrate National Hot Chocolate Day on Jan. 31 and knew immediately I had to try it. Spoiler alert: the second I took the first bite, I was hooked. My taste buds went straight to heaven, and they did not come back.
Not only are these cookies delicious, but they're also easy to make. The first few steps include melting hot chocolate and butter, then mixing it with brown sugar, eggs, vanilla extract, cocoa powder, all-purpose flour, baking powder, and salt.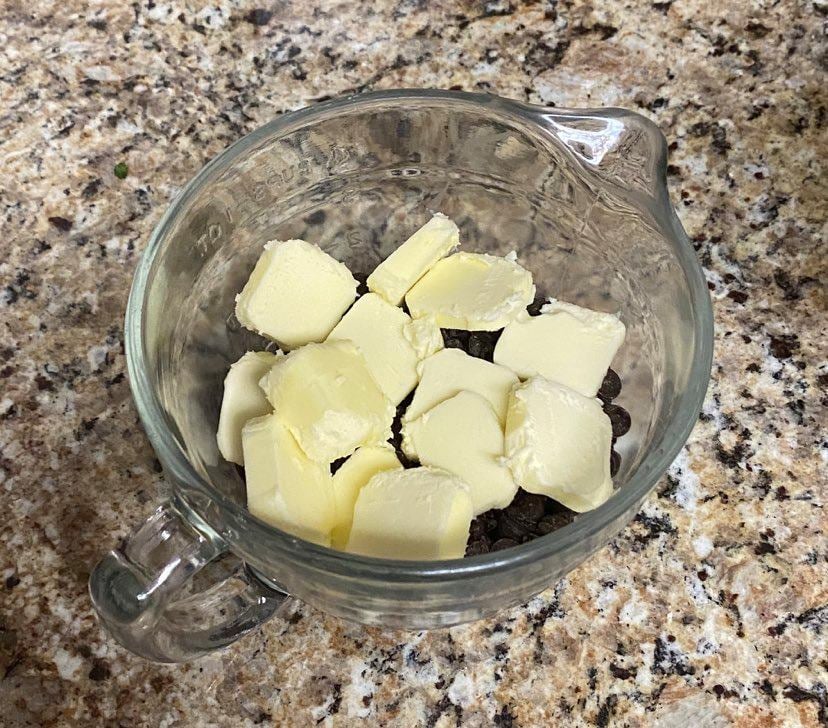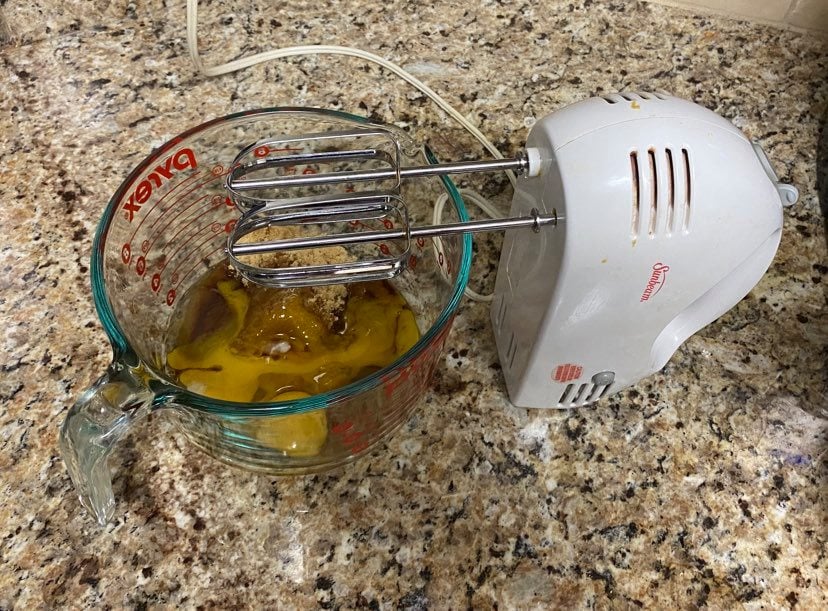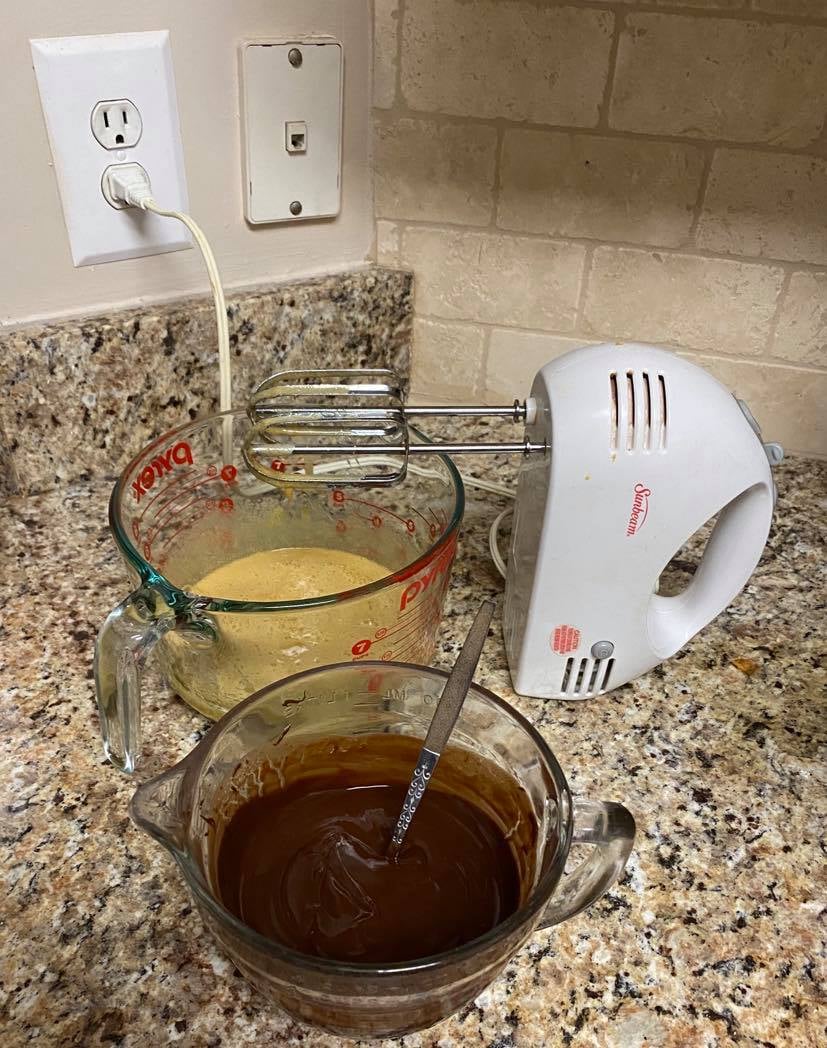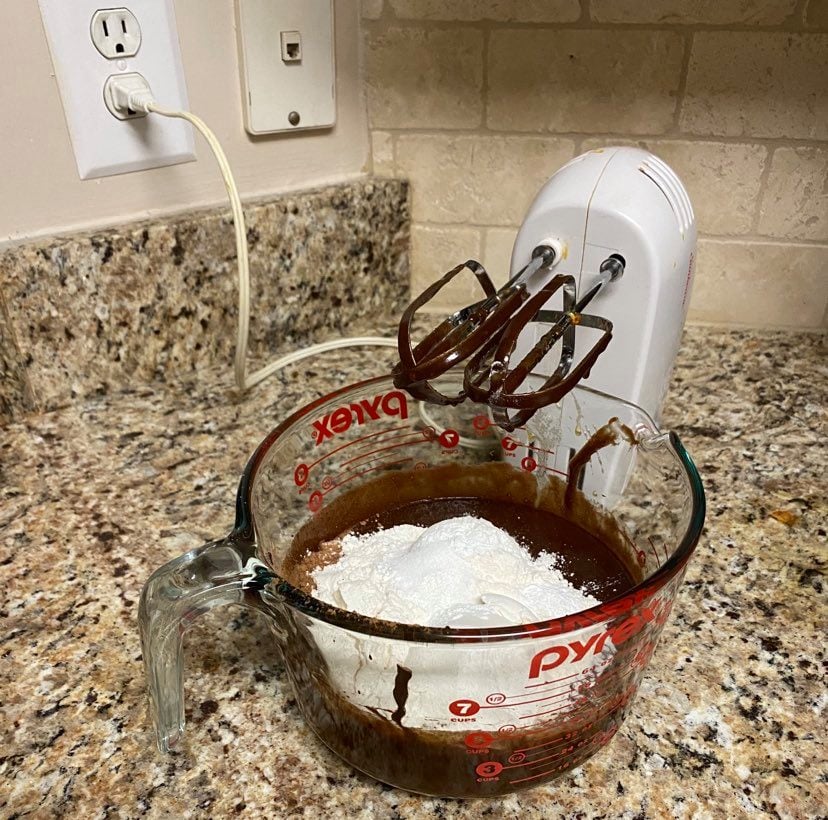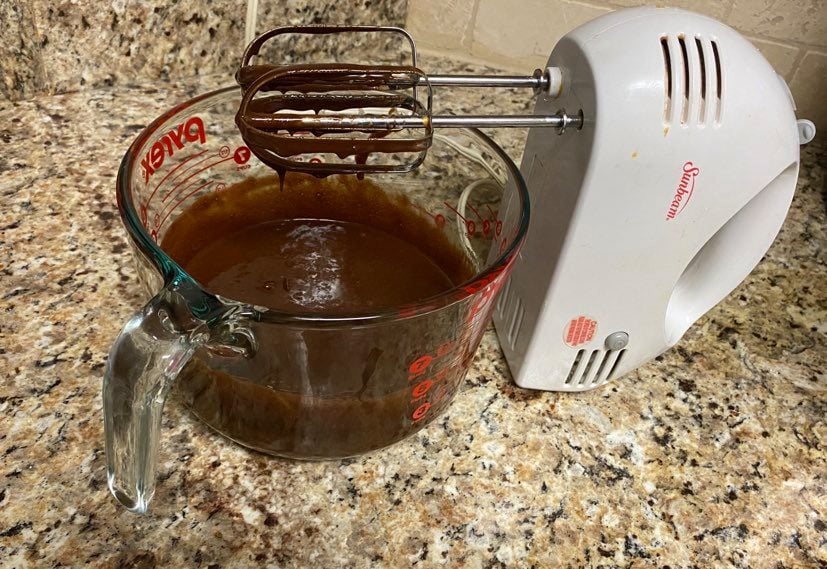 Next, I put plastic wrap over the mixing bowl and placed the bowl in the fridge for two hours, as this allows the mixture to become a thicker, cooler dough. Since it comes out quite hard, I let it sit on the counter before rolling up balls and baking them in the oven. Lastly, I added a piece of a chocolate bar and a marshmallow on top of each cookie, letting the two sink into the cookie as they warmed in the oven.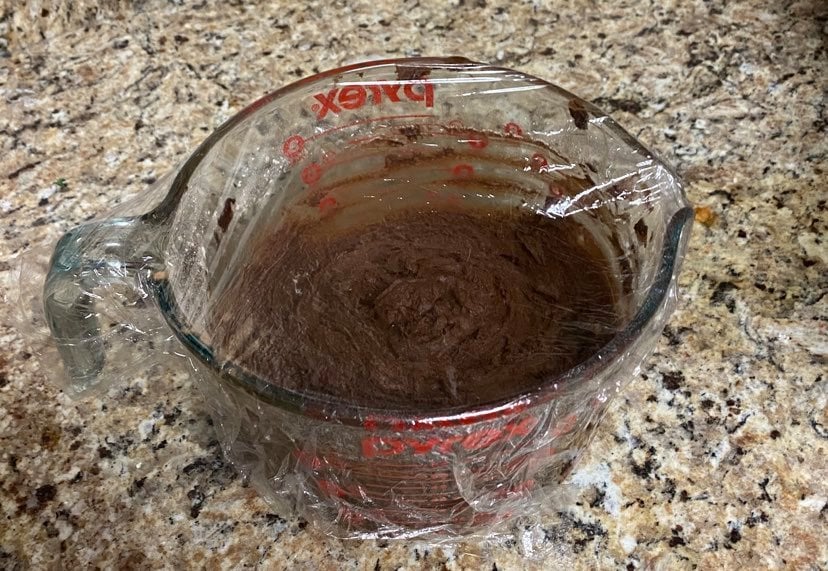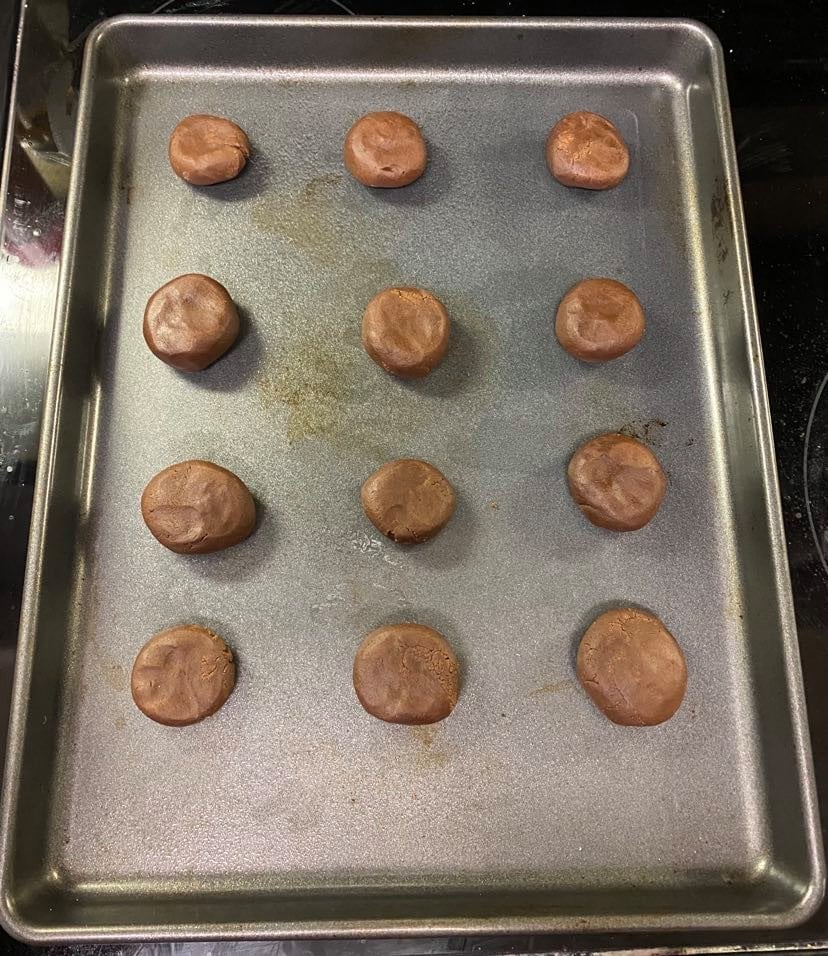 I have no doubt I'll be making these cookies again soon. While I'll never grow tired of hot chocolate, a hot chocolate cookie like this one is a tasty way to switch things up for extra fun.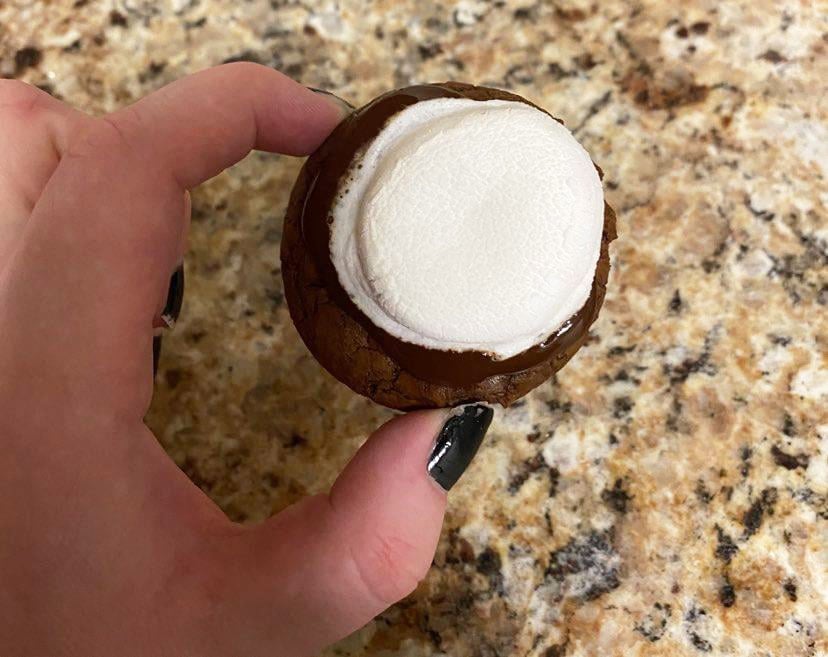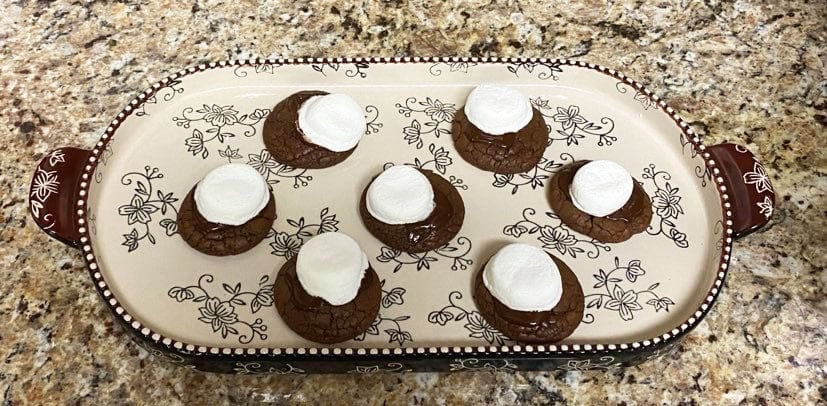 Hot Chocolate Cookies
Averie Cooks
Notes
The cookies can stay good for one week at room temperature. If you'd like them to last longer, put the unbaked dough in an airtight container in the fridge for up to five days or in the freezer for four months. For toppings, you can also use flavored marshmallows and things such as peppermint patties, caramel-filled chocolate squares, Rolos, and more.
Ingredients
1/2 cup unsalted butter
12-ounce bag of semi-sweet chocolate chips
1 1/4 cups light brown sugar, packed
3 large eggs
2 teaspoons vanilla extract
1/4 cup unsweetened natural cocoa powder
1 1/2 cups all-purpose flour
1 1/2 teaspoons baking powder
1/4 teaspoon salt
8 ounces of dark chocolate, diced into 1/2-inch pieces (a chocolate bar works well)
12 large marshmallows, cut in half
Directions
In a medium, microwave-safe bowl, add the butter and chocolate chips. Put the bowl in the microwave on high power for 1 minute, then stir. Put it back in the microwave for 15 seconds and stir again. Repeat this step until the mixture is smooth. Alternatively, if you'd rather melt the chocolate and butter on the stove, put them in a medium saucepan over low heat, stirring constantly until the mixture is melted. After it melts, let it stand for five minutes to cool.
In a separate large bowl, add the brown sugar, eggs, and vanilla. Beat with a handheld electric mixer until everything is blended. This will probably take around a minute or less.
Combine the two mixtures in the large bowl and beat it at medium speed until everything is blended. Stop to scrape the sides of the bowl intermittently.
Add the cocoa powder, flour, baking powder, and salt. Beat on low speed until the mixture is combined, occasionally scraping the sides of the bowl.
Cover the bowl with plastic wrap and refrigerate for two hours, or until the dough is firm. If you accidentally chill it for too long and it's too firm, let it sit on the counter until you're able to scoop it. Leaving it on the counter for about 30 minutes worked well for me.
Preheat the oven to 325 degrees. Line a baking sheet with a Silpat or spray the sheet with cooking spray. Use a two-tablespoon cookie scoop to form dough mounds and place them on the baking sheet at least two inches apart.
Flatten the mounds slightly and cook them for 10 minutes or until the edges and tops have just set. The center may be slightly undercooked or glossy, and that's okay.
Remove the baking sheet from the oven. Place one piece of dark chocolate in the center of each cookie, pushing it down slightly so it breaks the cookie's surface.
Place one marshmallow half on top of each chocolate piece, pushing it down slightly so it sticks to the chocolate.
Put the baking sheet back in the oven for about five minutes or until the marshmallows look puffed. Be careful to not let the marshmallows burn.
Take the baking sheet out of the oven. The cookies will firm as they cool. Allow them to cool for around 10 minutes before eating them. They don't need to be cooled on a rack; they can cool on the baking sheet.
Information
Category

Desserts, Cookies

Yield

24 cookies

Prep Time

10 minutes

Cook Time

15 minutes

Total Time

24 minutes, 59 seconds
Image Source: POPSUGAR Photography / Ashley Broadwater