7 Crave-Worthy Recipes That Prove Hot Dishes Are Totally Appropriate For Summer Meals
Paid Content For
Campbell's®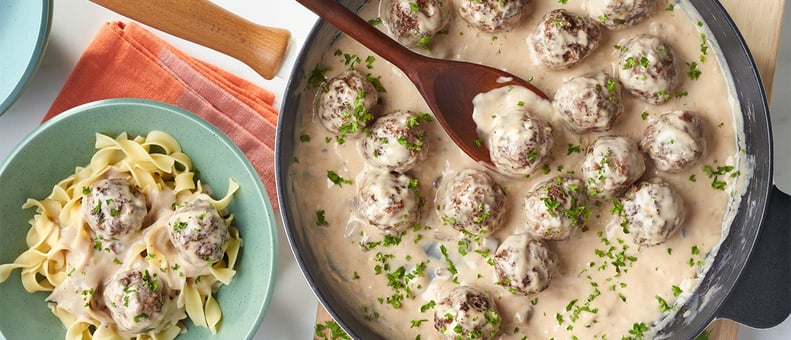 Campbell's®
Campbell's®
Eating seasonally can be a beautiful thing, but not when it rules out the food you're really craving. You don't have to stick to cold dishes like salads and sandwiches all summer long — sometimes, your taste buds want hot food, even when it's hot outside. In that spirit, we've rounded up several totally crave-worthy hot dishes that would taste just as good on a 90-degree day as they would on a 40-degree one. Happy cooking!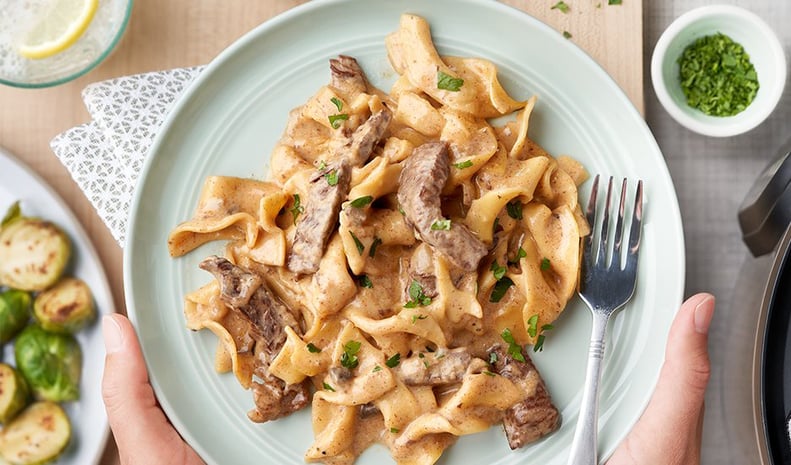 Instant Pot Beef Stroganoff
The magic of the Instant Pot allows you to make quick work of a dish that would take much longer on the stovetop — and without heating up your kitchen. The tender beef and mushroom cream sauce in this easy recipe are a match made in heaven.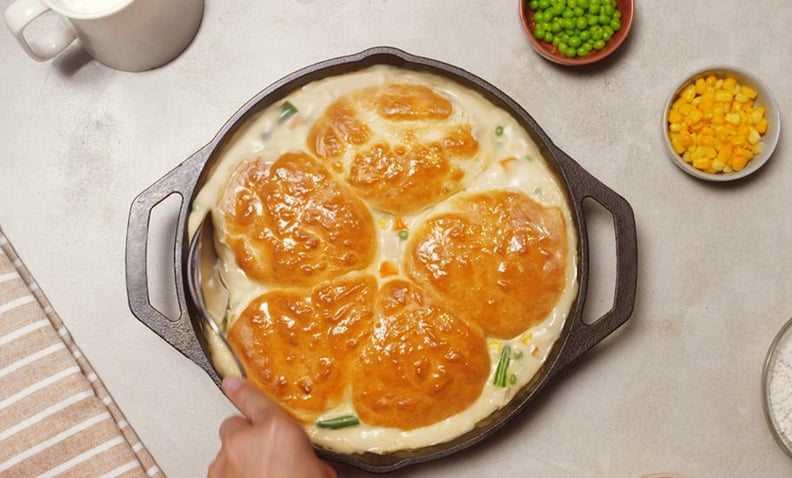 Easy Chicken Pot Pie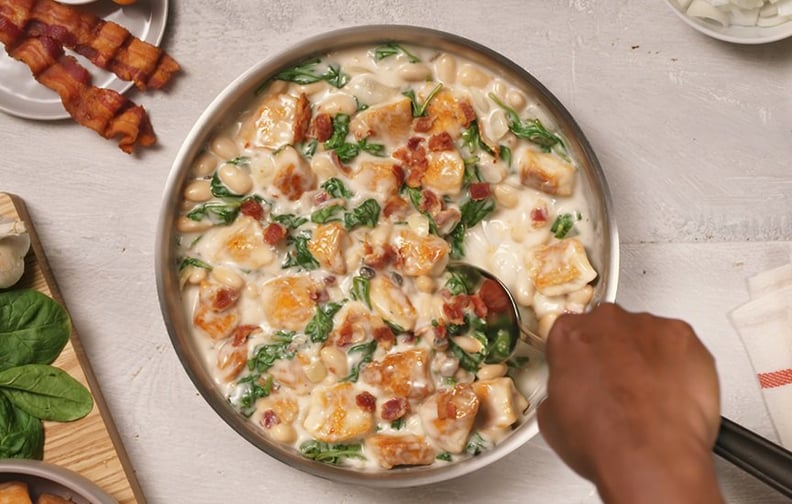 Italian Chicken Skillet With Spinach and Bacon
Chicken, bacon, spinach, cannellini beans: this quick dinner has everything you need in one skillet. Lemon juice adds summery brightness to the creamy sauce.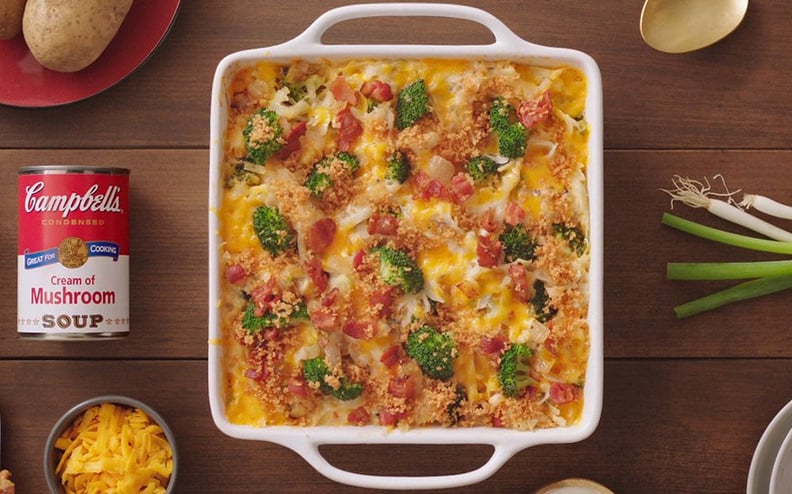 Bacon Hash Brown Casserole
Whether you're craving a hearty brunch or just looking for an inventive dinner side, this cheesy hash brown casserole is the answer. The recipe calls for broccoli, but you could riff on it with whatever veggies you have handy.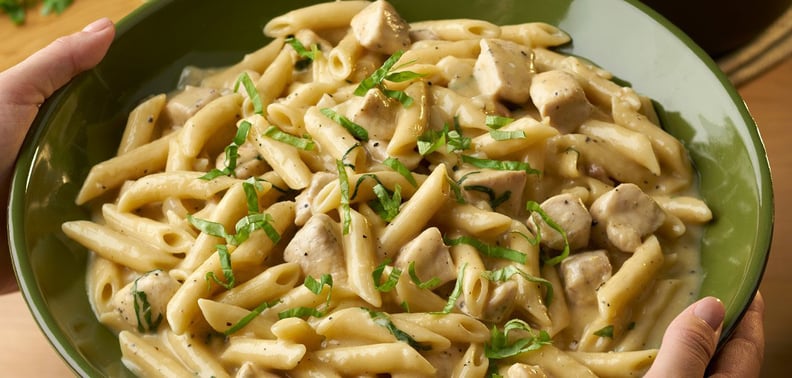 Chicken Parm Peppercorn Pasta
Cooking the pasta in the sauce means you only need one pot (and one burner) to whip up this dinner recipe. Fresh basil and coarsely ground black peppercorns add tons of flavor to the sauce.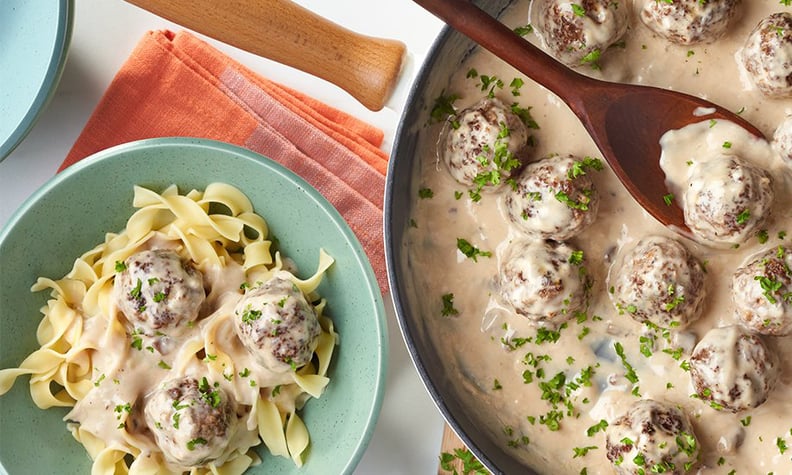 Swedish Meatballs
There's something incredibly comforting about egg noodles. Whether it's the wavy shape or their slightly rich flavor, they're an ideal base for creamy Swedish meatballs in this 30-minute dish.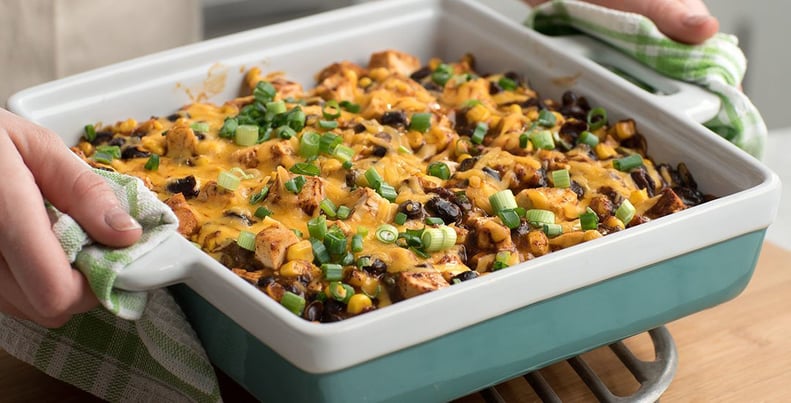 Chicken Tortilla Casserole
This casserole has all the flavor of your favorite enchilada recipe, without the fuss of rolling up each tortilla. Chili powder, chopped garlic, green onions, and fresh lime juice bring tons of zing to the finished dish.