Accordion Potato Recipe with Photos
I Cannot Stress This Enough: Every Bite of These Popular TikTok Accordion Potatoes Is Crispy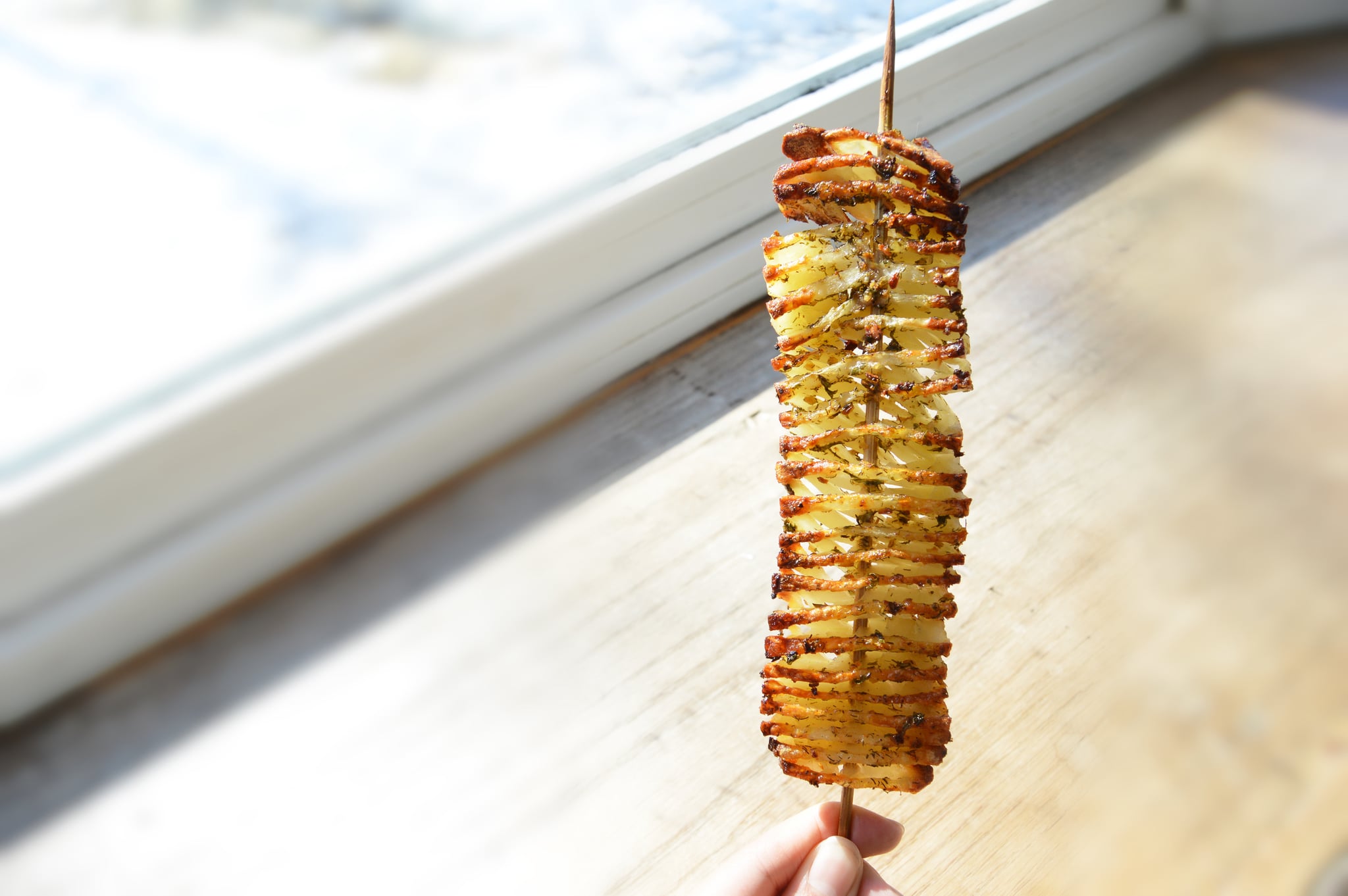 Goodbye waffle fries, hello accordion potatoes! The most versatile carb of all time is back and better than ever, and we have the TikTok community to thank for it. If you haven't hopped on this trend yet, now's your chance to do so. Considering accordion potatoes defy the laws of physics with their ability to be crispy yet stretchy at the same time, you're going to have to muster up a bit of patience for this recipe, but I promise it's worth it. All you need is a potato, a knife, and a couple tools from your kitchen.
TikTokers have been using everything from skewers to straws, but I found chopsticks to work the best for guiding your knife cuts. Skewers are on the thin side, which means the slits on your potato will also be thin, and your accordion will be really fragile while preparing and eating. Straws are a more appropriate thickness, but they're flimsy against a knife, and they tend to roll away, so you have to hold them in place as you cut. If you don't have anything else on hand, straws are a better option than skewers, but chopsticks are the clear way to go.
While the chopsticks are important, keep in mind that you shouldn't put all your faith in them, because the knife is what really does all the work. If you don't make evenly spaced cuts down your potato, you won't get that awesome accordion look, so a slow approach is key — don't let the 30 second TikToks deceive you! I'd recommend using a smaller knife for more accuracy, and instead of sawing back and forth, press your knife straight down until you feel it hit the chopstick.
Make sure you also remember to let your potatoes soak in a bowl of cold water before coating them with the olive oil mixture and putting in the oven. It might seem like a useless step, but it's the secret to a crispier potato, and once you hear that crunch you'll be glad you took the extra time. Wondering what the world's crispiest potatoes taste like? Grab your knife and the biggest russet potatoes you can find at the grocery store, and let's get to work!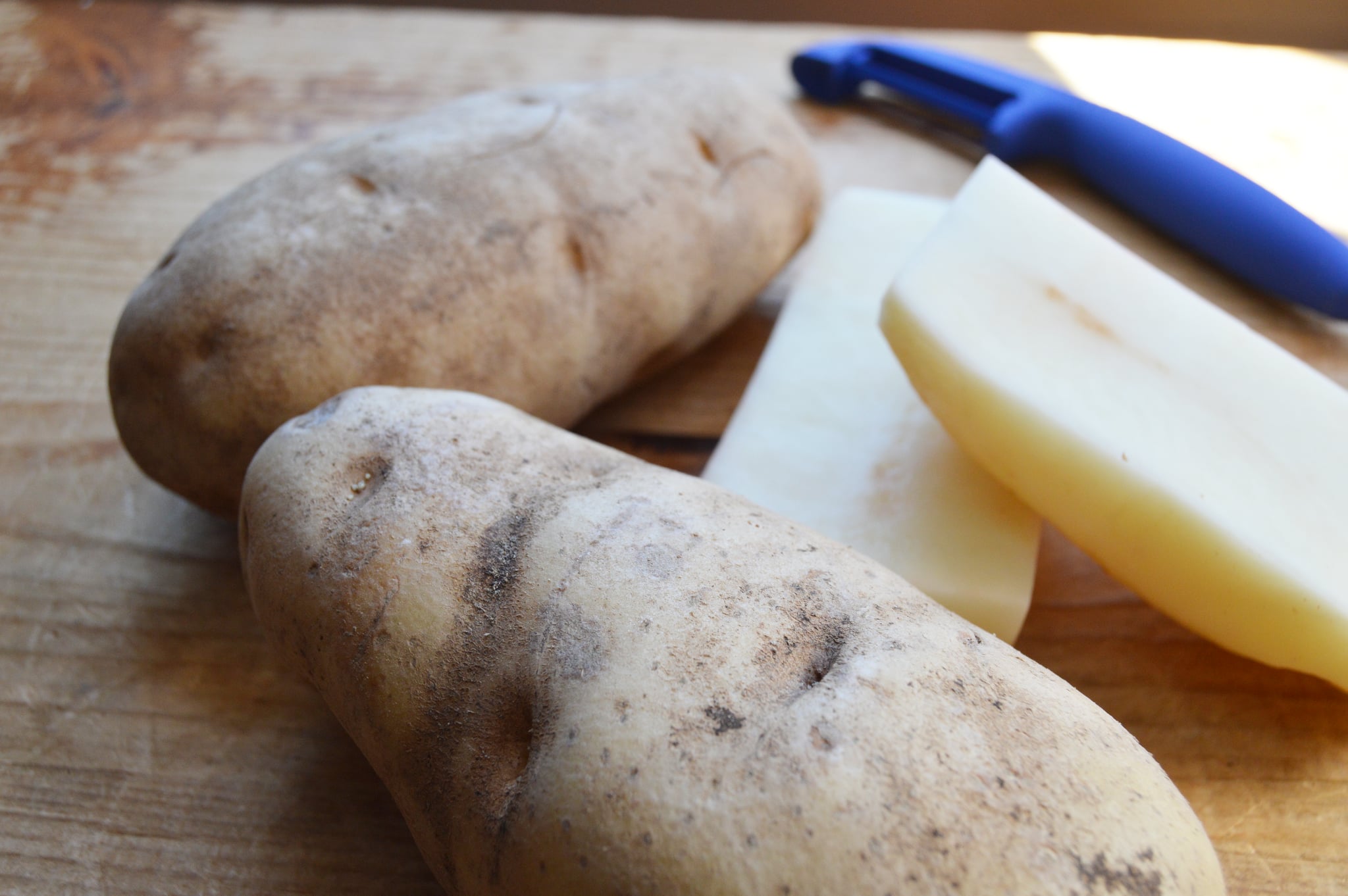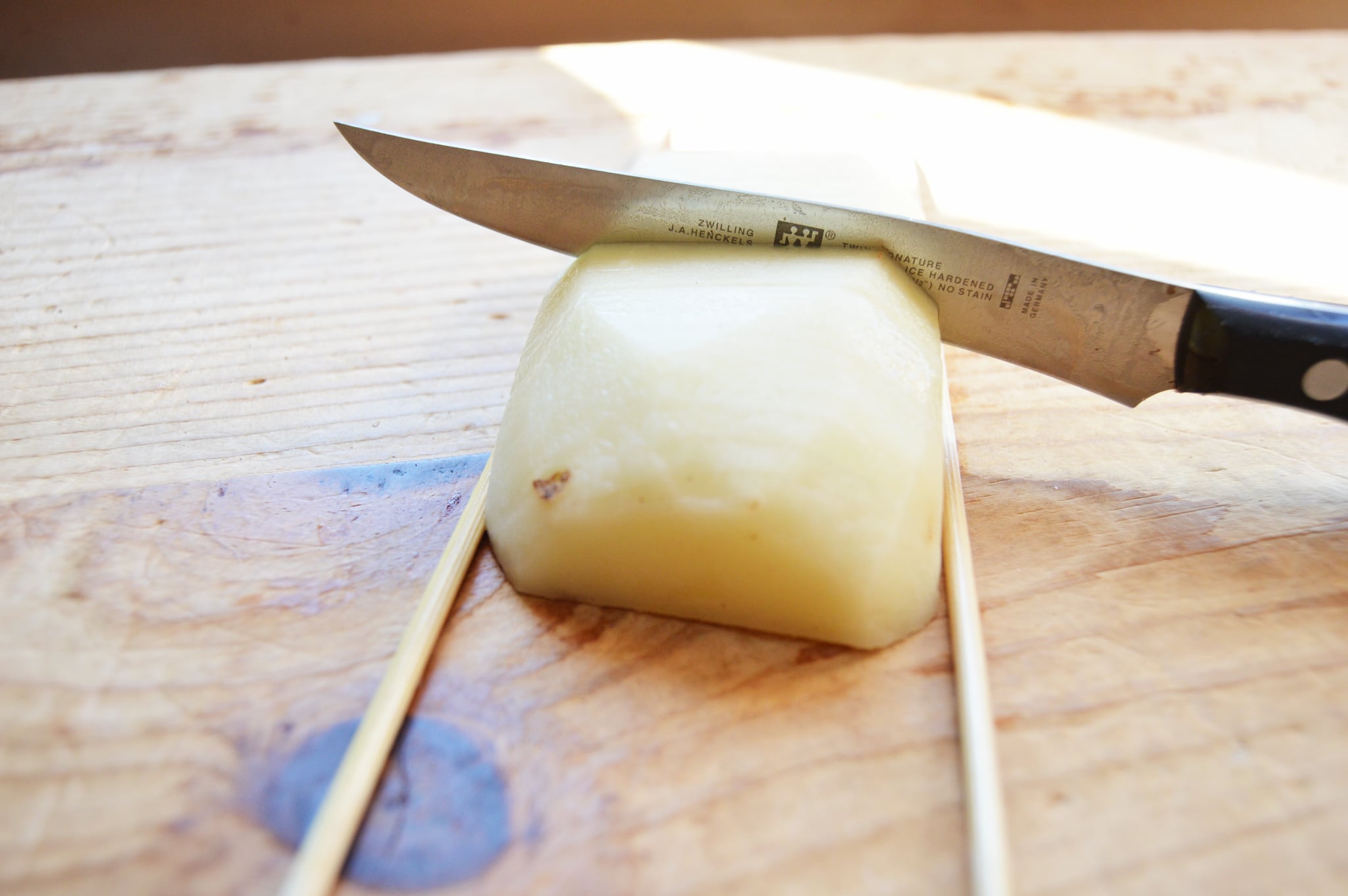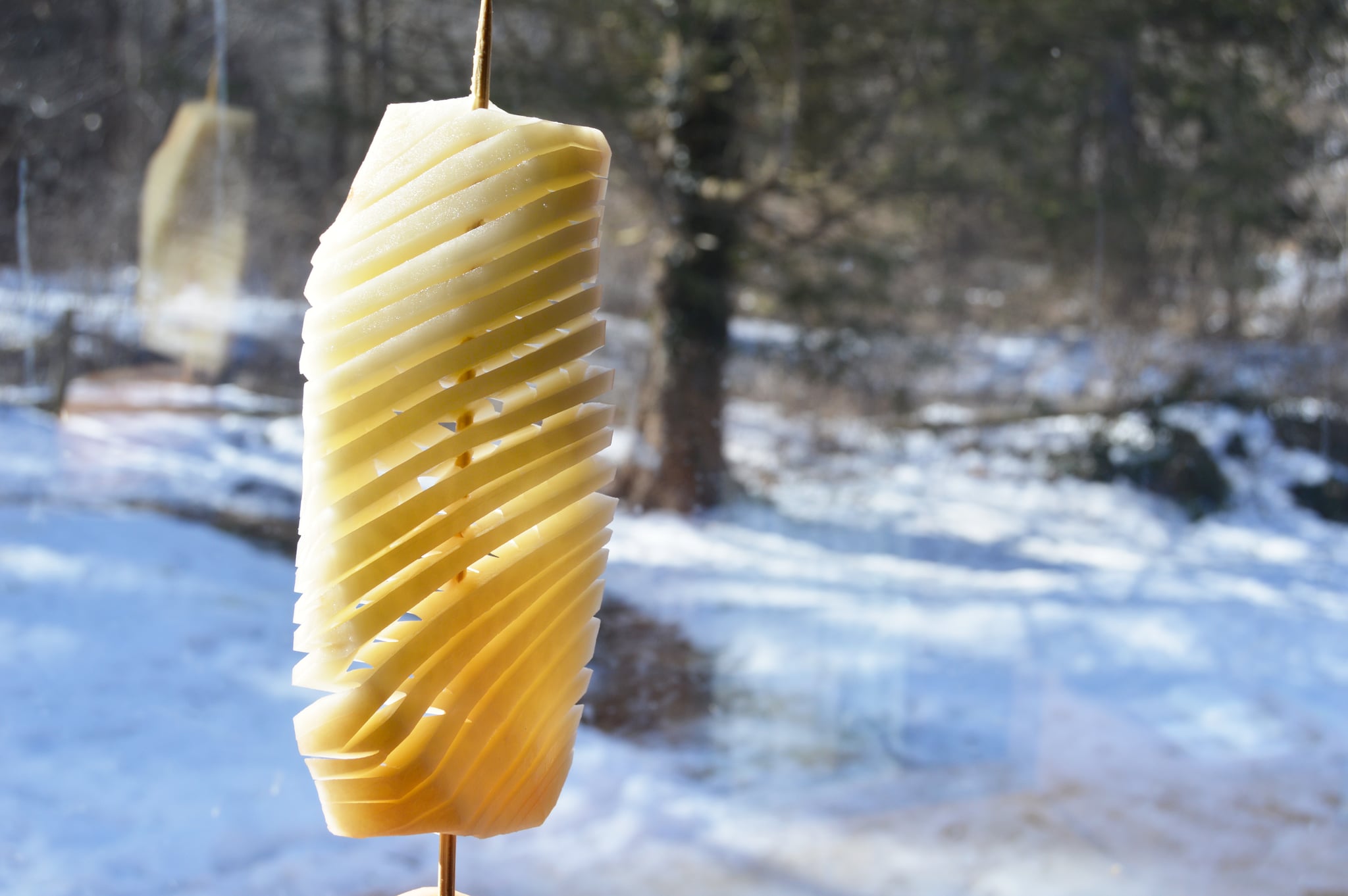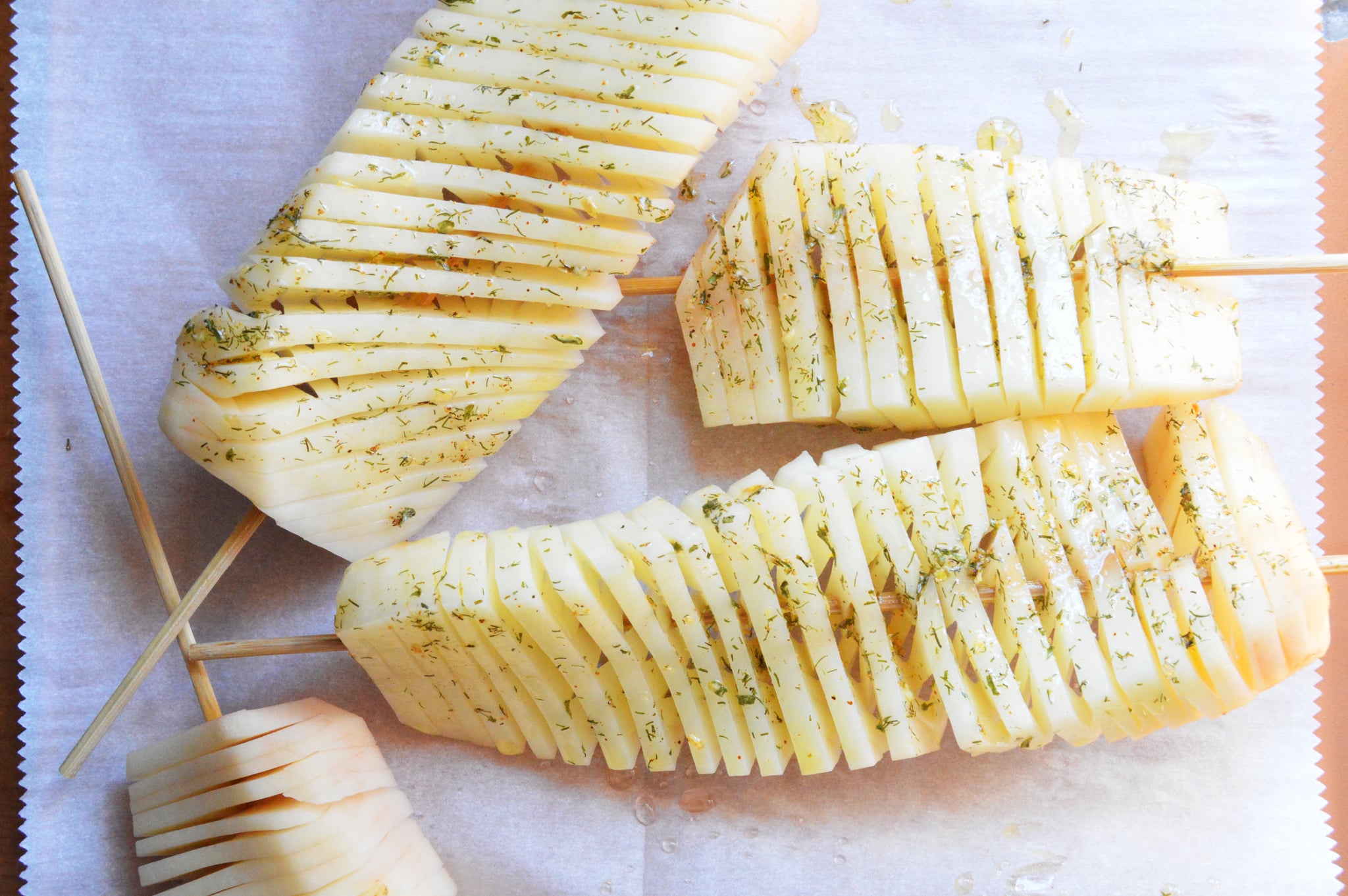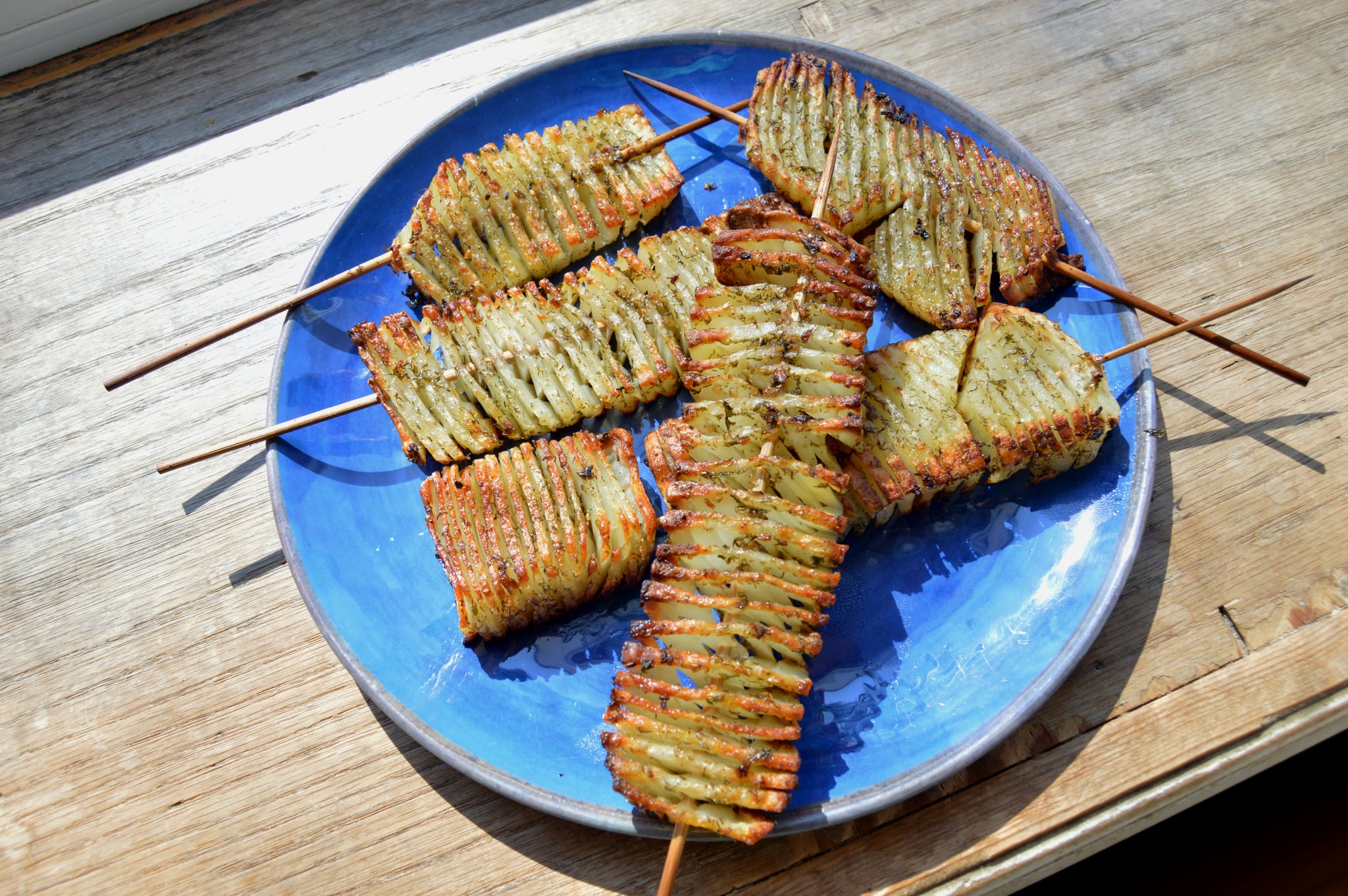 Accordion Potatoes
Inspired by TikTok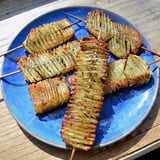 Ingredients
3 large russet potatoes, peeled
4 tablespoons olive oil
1/2 teaspoon parsley
1/2 teaspoon garlic powder
1/2 teaspoon Cajun seasoning
1/4 teaspoon salt
1/4 teaspoon pepper
Directions
Cut the rounded edges off of a peeled potato and slice lengthwise so you're left with two rectangular segments. Repeat for each potato.
Place the potato in between two chopsticks and cut straight lines all the way across, using the chopsticks to ensure you don't cut through the bottom.
Flip the potato over and cut diagonal lines all the way across.
Pierce a skewer through and carefully fan out the slits.
Soak in cold water for up to two hours, then pat dry with a paper towel.
Combine the olive oil with the spice mixture and brush onto each potato.
Bake at 425 degrees for 20 minutes on each side or until golden brown and crispy.
Information
Category

Snacks

Yield

6 Servings

Prep Time

30 minutes

Cook Time

40 minutes

Total Time

1 hour, 9 minutes, 59 seconds
Image Source: POPSUGAR Photography / Kalea Martin