Hungryroot Vegan Peanut Butter Cup Cookie Dough Review
This Cookie Dough Is Made From Great Northern Beans, and I Can't Stop Eating It Raw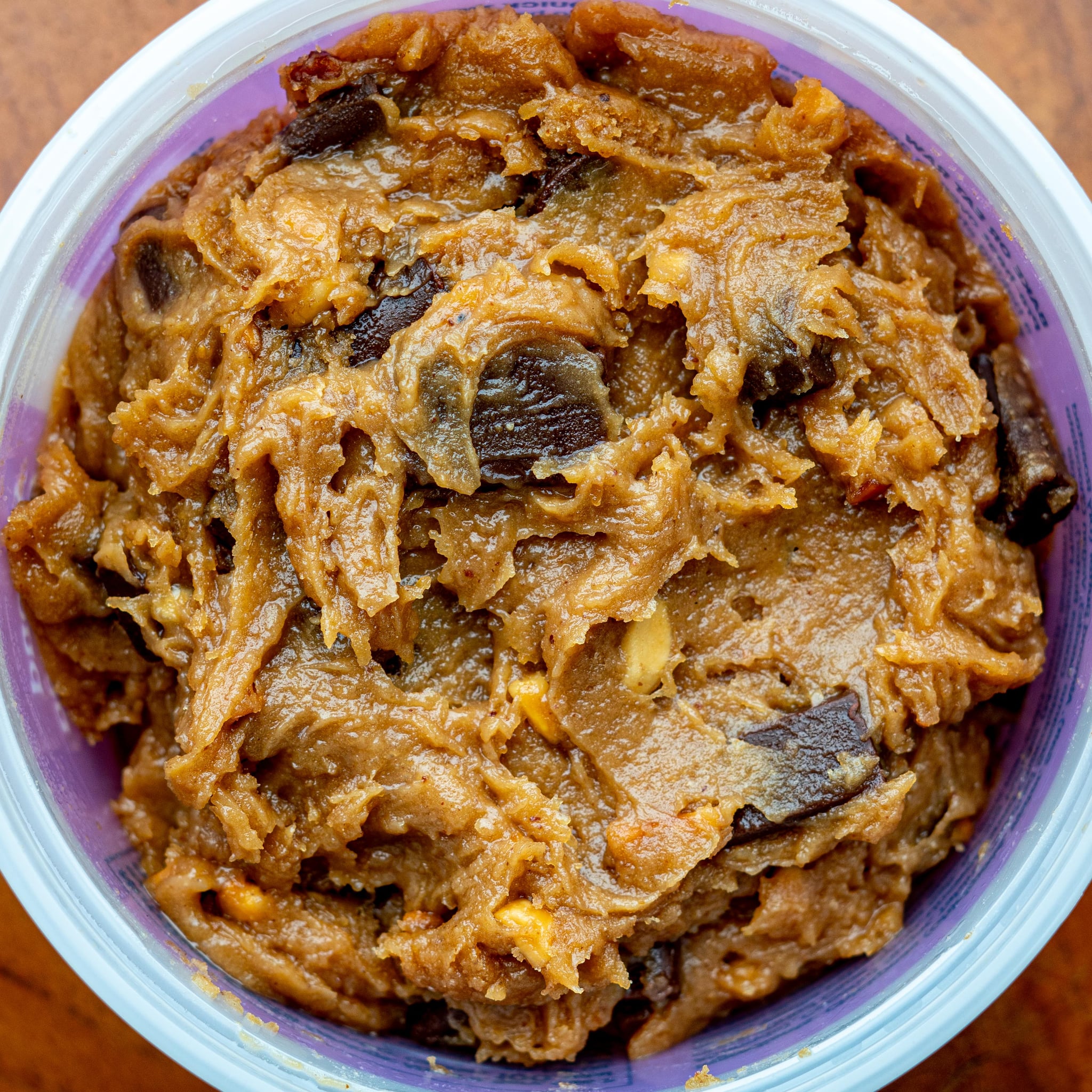 A few months ago, I decided to ease into plant-based eating. Cutting out meat was no big deal, cheese was slightly difficult (still is!), but the one vegan category I had the hardest time with was desserts — mainly cookies, my go-to sweet treat after dinner. But a new vegan and gluten-free peanut butter cup cookie dough discovery from Hungryroot is making things way easier (and more delicious).
The Hungryroot Peanut Butter Cup Cookie Dough is the latest installment in the grocery delivery service's line of plant-based, edible cookie doughs — all of which can safely be eaten raw, by the way, or baked. I could polish off an entire tub with my spoon, though. Bonus: then I wouldn't have to clean a pan.
Besides being a new delectable flavor, what makes this cookie dough unique is that it's made from great northern beans, which I've personally never seen before in a baked good. The entire ingredient list includes peanut butter, organic brown sugar, vegan chocolate chunks, vanilla extract, and sea salt, too.
Hungryroot's other cookie doughs are made from plant-based ingredients like almond and chickpeas, black beans, and white kidney beans.
After popping them in the oven for approximately 12 minutes, I was surprised to find the cookies had a perfectly soft, gooey, and chewy texture, even when they cooled down. The chocolate chunks were perfectly balanced to the peanut butter flavor, too.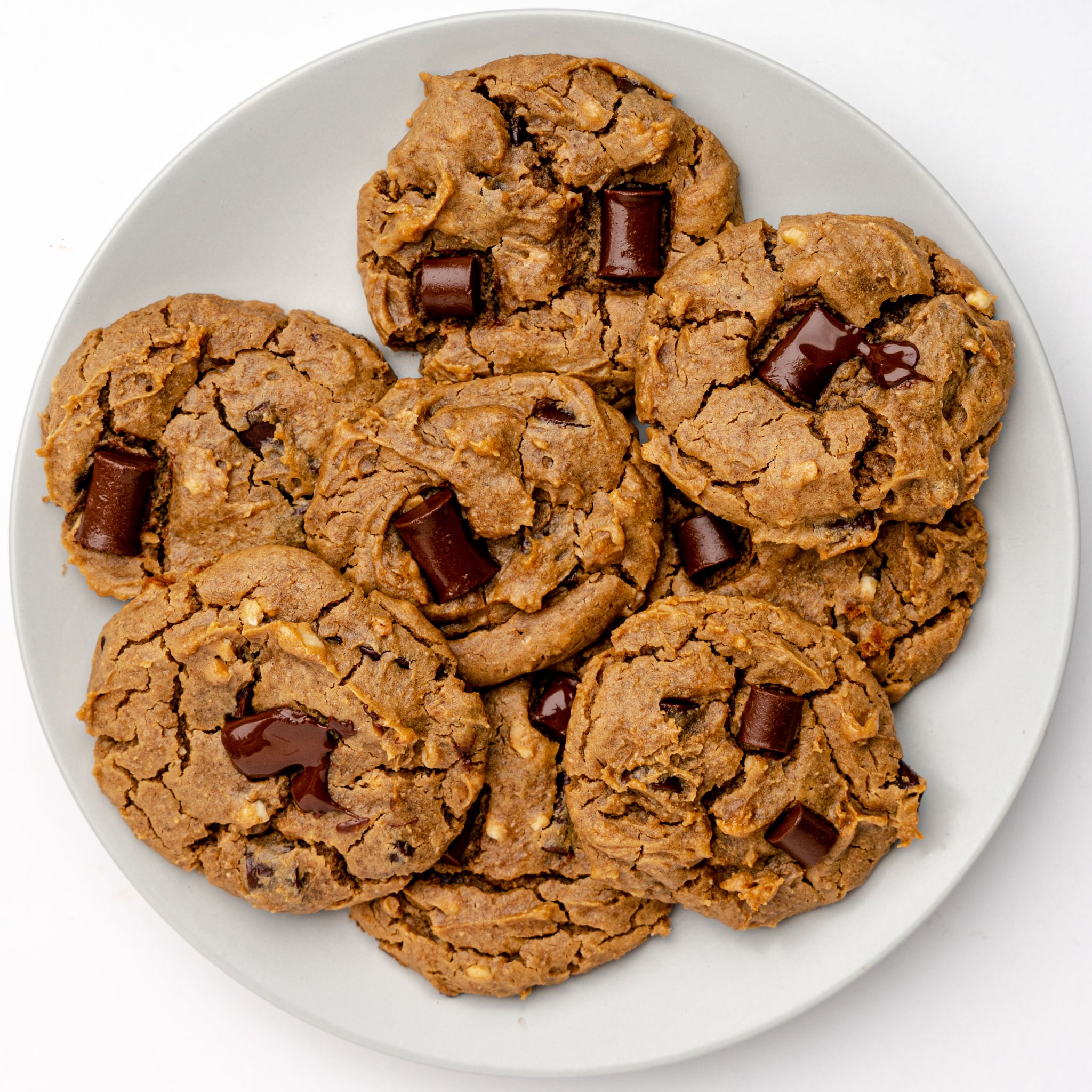 If you're looking for a simple vegan dessert (that doesn't require any preparation), I highly suggest stocking up on these doughs. The only downside is that in order to enjoy, you have to be a Hungryroot subscriber. You're then able to add the doughs to your weekly grocery list.
Cookies alone might not be enough to convince you to subscribe to a grocery delivery service, but if you are interested in trying one out, I think Hungryoot is a great option because of its detailed personalization features and yummy and quick-and-easy recipes.
Click here for more health and wellness stories, tips, and news.
Image Source: Hungryroot