Girl Scout Thin Mint Dipped Cones Are Here For Summer!
Girl Scout Thin Mint Cookie Dipped Ice Cream Cones Have Arrived Just in Time For Summer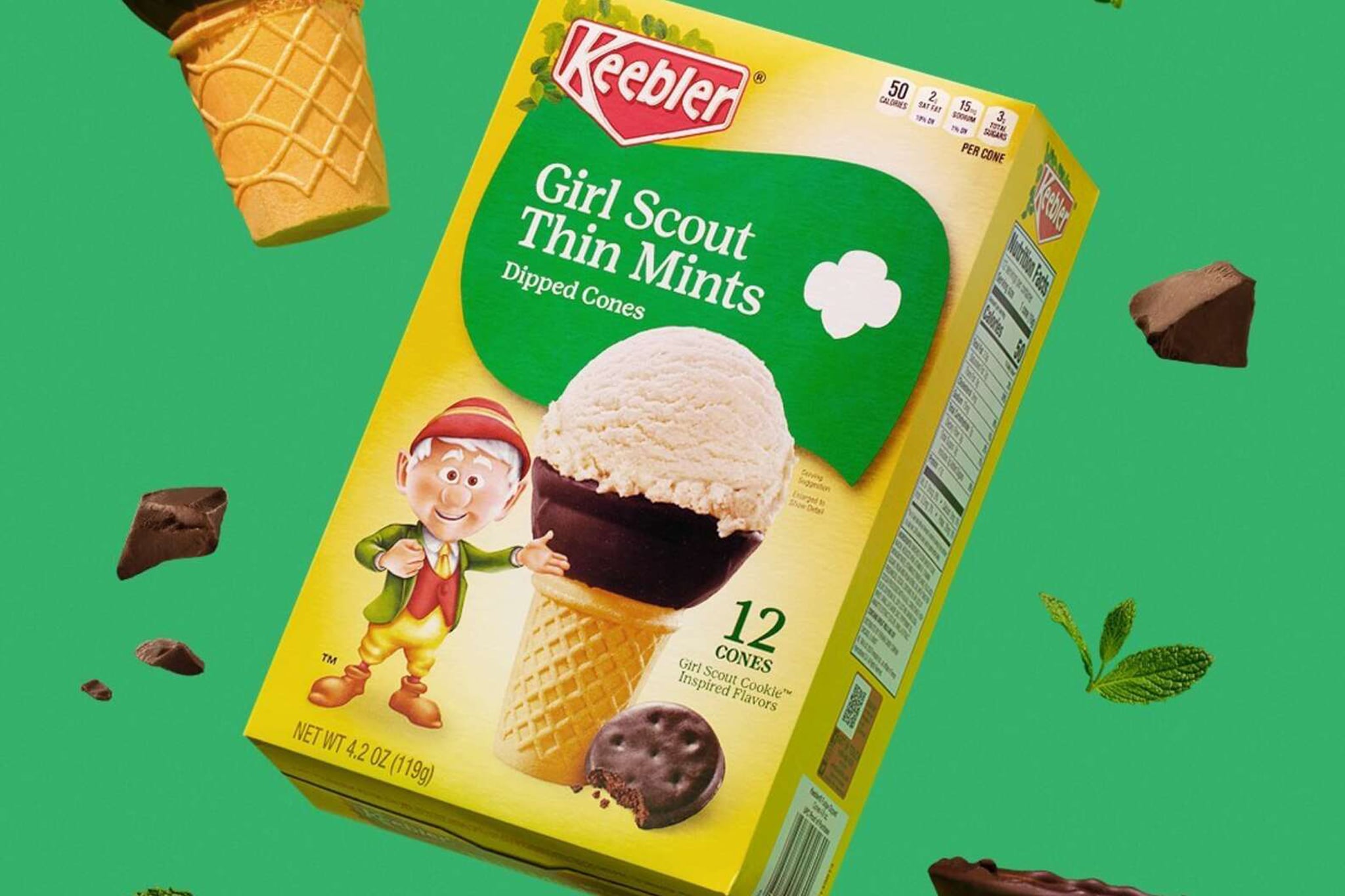 If the thought of Girl Scout Thin Mint cookies makes your mouth water, you'll full-on drool at the thought of this: Keebler — which makes Chips Ahoy!, Oreos, and more delicious treats — just came out with a pack of Thin Mint-cookie-inspired ice cream cones, and good news: they'll be here all summer long (aka, throughout the Girl Scout cookies off-season). We all know Thin Mints are delicious when frozen, so what better way to enjoy the flavor than with an ice cream cone?!
The cones, which are dipped in a dark chocolate fudge that contains the same peppermint oil as the Girl Scout cookies themselves, taste just like the real deal, so you won't have to go a whole season missing your favorite flavor again. A box of 12 cones is $4, and they're available on grocery store shelves nationwide right now, so don't hesitate to get out there and give them a taste for yourself. Enjoy them on the beach, at a cookout, or on your back deck — the delicious cones are so good, you could eat them by themselves if you wish!
Image Source: Courtesy of Keebler