Oreo Teams Up With Lady Gaga For Chromatica-Inspired Cookies
In Today's Unexpected Yet Delightful News: Lady Gaga Is Releasing Chromatica Oreos!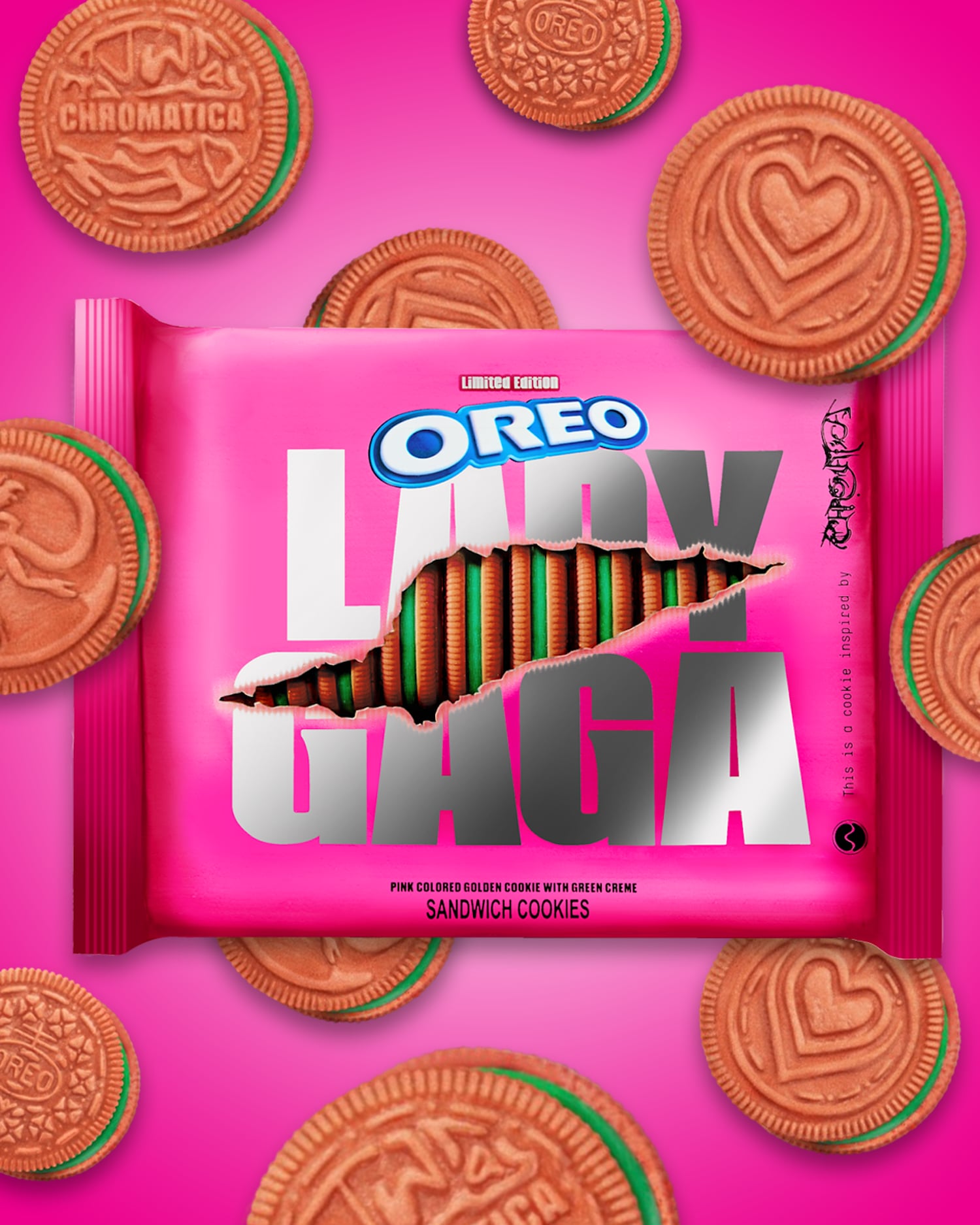 Can we just fast forward through December and make it to 2021 already? 'Cause Lady Gaga is releasing her own Oreos next year, and we desperately need to try them. The singer teamed up with the snack brand to create her own twist on the classic cookies inspired by her sixth studio album, Chromatica, which recently nabbed two Grammy nominations. The eye-catching treats feature golden Oreos dyed bright pink, decorated with one of three Chromatica-themed designs, and filled with green creme. No word on whether the taste resembles that of sour candy as a nod to her hit song with Blackpink, but we honestly hope not for the sake of our taste buds.
In a statement about the project, Mother Monster said, "This collab is inspired by the world of Chromatica, where kindness rules all things . . . I hope they brighten your day as much as they do mine." So far, there's no release date for the full-size, metallic-pink pack Lady Gaga shows off in the below Instagram video, but an Oreo rep did reveal that small six-cookie packs will begin rolling out to convenience stores in January for a limited time. So, who's ready to devour an entire sleeve while jamming to "Stupid Love" on repeat?
Image Source: Oreo