Excuse Me While I Dunk My Face Straight Into McDonald's New Chips Ahoy! McFlurry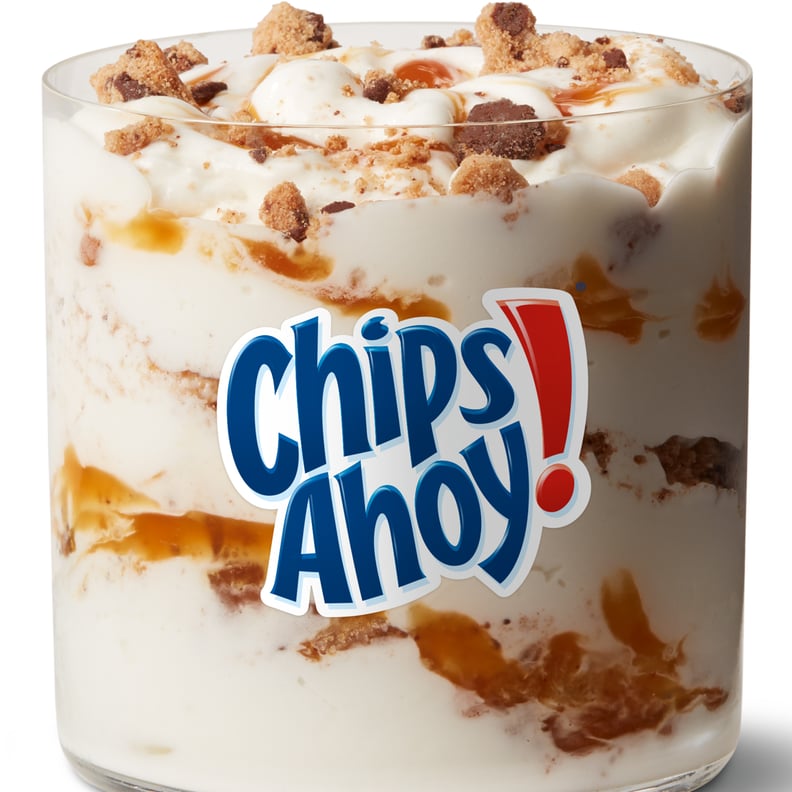 Like peanut butter and chocolate or french fries and milkshakes, I can't get enough of a good ice cream-cookie combo, and McDonald's new Chips Ahoy! McFlurry is ticking all of my ideal dessert boxes. The sweet new treat is made with vanilla soft-serve swirled with crumbled cookie chunks and a generous drizzle of caramel sauce, according to a press release.
As someone who deemed the Chipwich the number one ice cream growing up, I'm definitely taking the time to savor every bite (aka giving myself a brainfreeze from eating it too fast). The cookie-packed milkshake — which comes in both snack and regular sizes — is available for a limited time at participating US McDonald's restaurants beginning Sept. 16, so grab a McFlurry spoon and try one out for yourself once they're here.