Gretchen Wieners Finally Made "Fetch" Happen With the New Mean Girls Toaster Strudel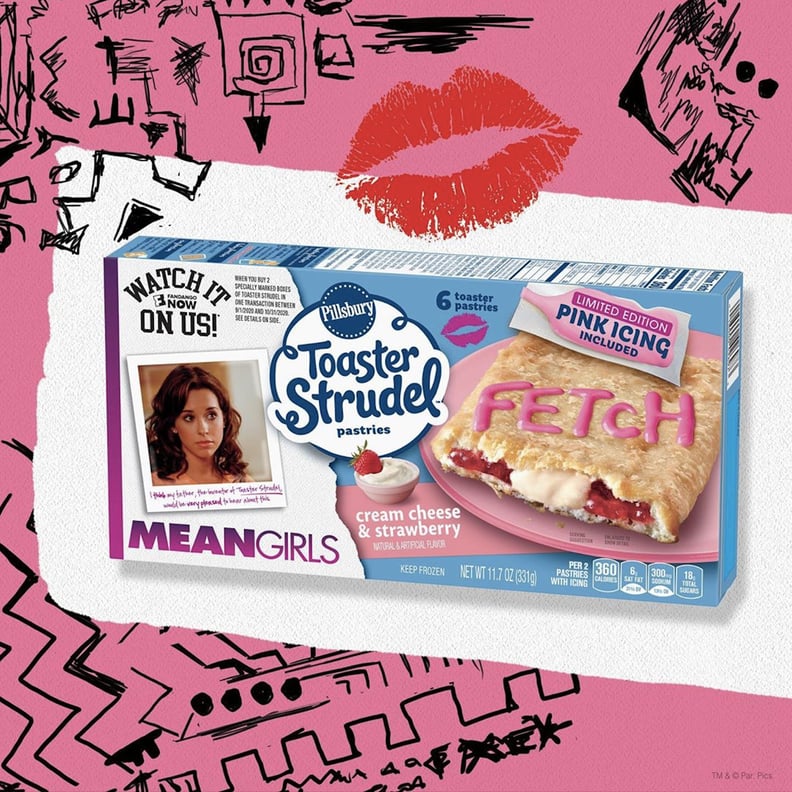 When your dad is the inventor of the Toaster Strudel it's only right that you get your own limited-edition product, right? Gretchen Wieners can attest to that even 16 years after the revelation was made during Mean Girls. Ahead of the fateful day of Oct. 3, Pillsbury teamed up with Paramount Pictures for a very timely collaboration that is Limited-Edition Mean Girls Toaster Strudel with pink icing in both Strawberry and Cream Cheese & Strawberry flavors! We're not going to lie, it's definitely fetch, and the best part is the pastries are available in stores now.
Actress Lacey Chabert put on her finest white gold hoops and pink sweater to share the exciting news on Instagram. "🚨 On Wednesdays, we make everything pink! 🚨 I DO think my father, the inventor of Toaster Strudel, would be pleased to hear about . . . @MeanGirls inspired TOASTER STRUDEL!" she wrote.
In addition to the new product, Pillsbury has also announced "The Most Fetch" Toaster Strudel Icing Sweepstakes where three winners will receive one year's worth of Pillsbury Toaster Strudel and Mean Girls merchandise, as well as a personalized video message from Lacey herself. All you have to do is take a photo of your pastry's pink icing design and post on Instagram or Twitter with #FetchSweepstakes and @ToasterStrudel included in the caption from now through Sept. 20.
Check out photos of Limited-Edition Mean Girls Toaster Strudel ahead, and make sure to pick up a box or two on your next grocery store run. Cheers to Gretchen for finally making "fetch" happen!