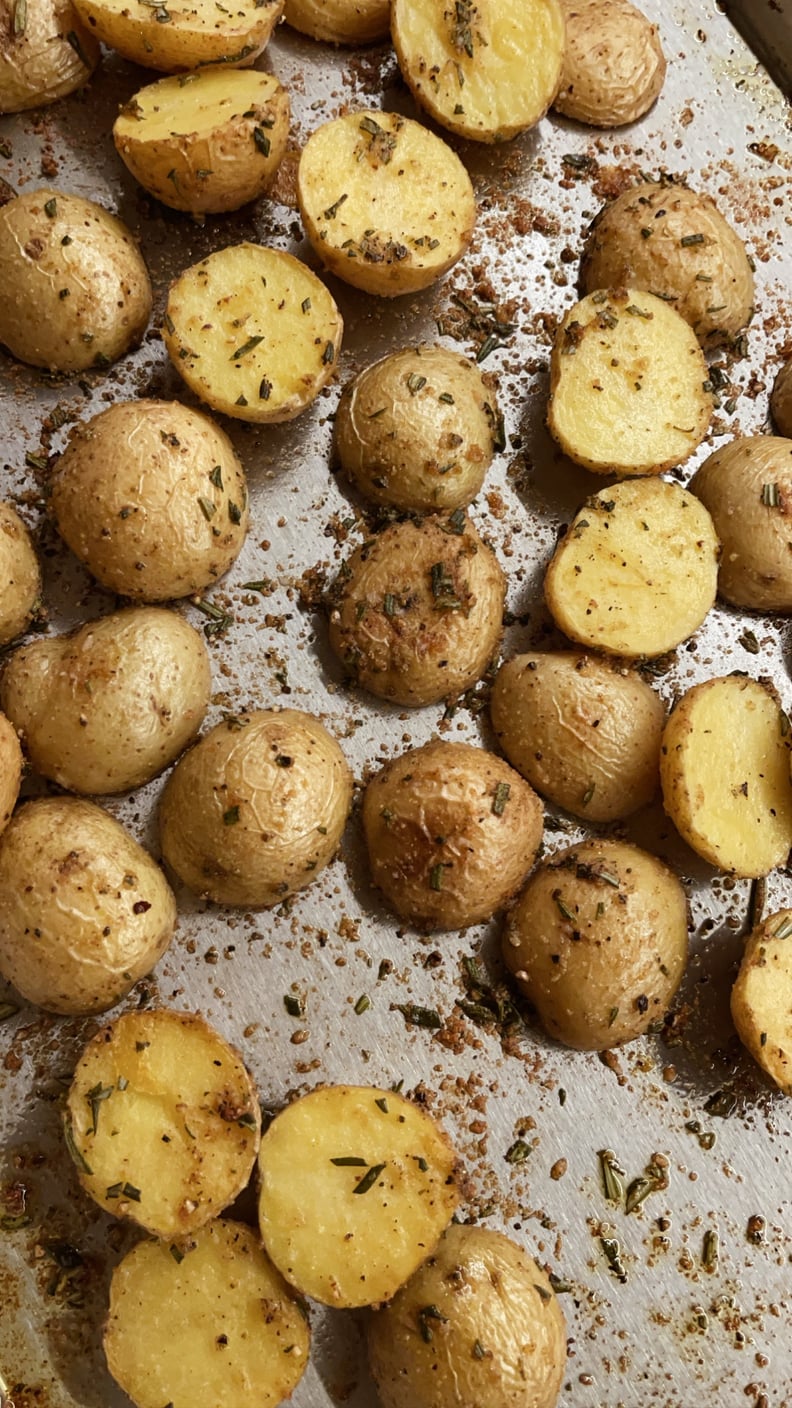 POPSUGAR Photography | Shelcy Joseph
POPSUGAR Photography | Shelcy Joseph
As POPSUGAR editors, we independently select and write about stuff we love and think you'll like too. If you buy a product we have recommended, we may receive affiliate commission, which in turn supports our work.
Considering how much my husband and I love our Misen Dutch Oven, when we found out about the brand's new roasting pan ($135), our curiosity was immediately piqued. Our old one had started getting rusty, so this was our telltale sign.
After unboxing and giving it a quick wash, we put it to use right away. On the menu? Roasted garlic and rosemary potatoes with baked okras and steak. The pan offers plenty of coverage on its smooth, glossy surface, allowing us to seamlessly marinate a copious amount of potatoes. Once we applied our blend of olive oil, salt, pepper, garlic, and rosemary, the pan was ready to go in the oven. The mix baked for a half hour at 400 degrees, and once it was ready, I kid you not, the potatoes were warm, fluffy, and soft. We think the stainless steel and aluminum surface definitely had something to do with that. Although there was no roast liquid from our mix, the side walls are tall enough to contain a decent amount yet at the same time shallow enough for optimal airflow. The sturdy grip handles made it easy to transfer to the stovetop, although you'd still need oven mitts since they're made out of metal.
After dinner, the pan was easy to clean, although it's prone to stains. Nothing a firm sponge and Bon Ami powder can't fix, but it would be easier to avoid using anything that could leave stubborn stains on the surface. The pan also works on the stovetop; we tried cooking pancakes this way, and they did not come out as great as the potatoes. It's too soon to reach a conclusion, but it seems to work better in the oven.
All things considered, the pan is a great investment, the kind you'll take with you from one place to another and have in your kitchen for years. It has become my new favorite cooking product.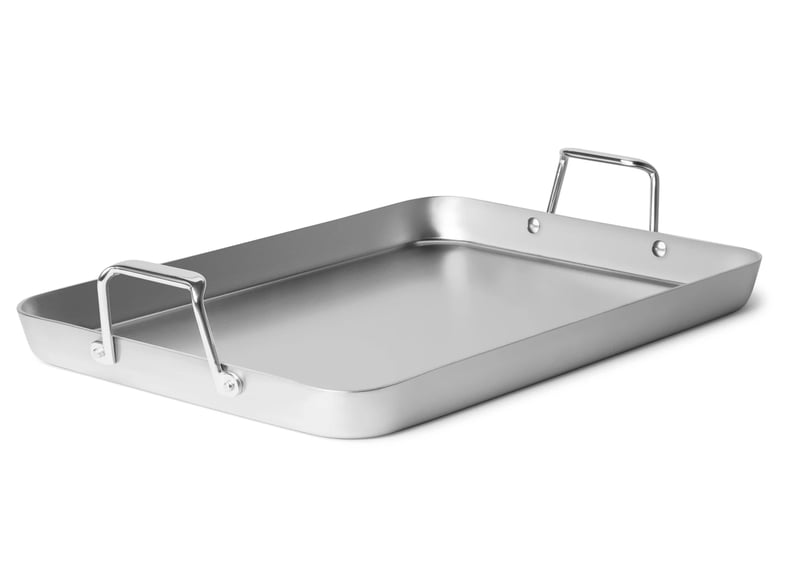 Misen Roasting Pan
For a sleek kitchen tool you'll swear by, look no further than the Misen Roasting Pan ($135). If it's the only one you buy, you won't regret it as it's great for browning, searing, and roasting. With its large surface area and sturdy grip handles, it is built to last.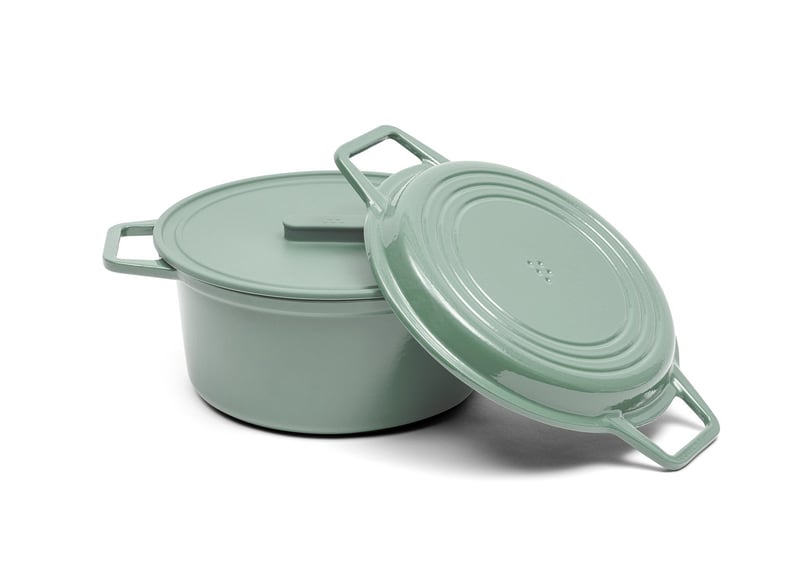 Misen Dutch Oven
The Misen Dutch Oven ($165) is safe to use in the oven, and it features wide, firm handles for an easy transfer from the stovetop. It's a great tool for preparing caramelized onions, sautéing fish, or slow-cooking thick chunks of meat. Though you can place it in the dishwasher, the brand recommends hand-washing it to preserve its quality and extend the life cycle. Thanks to the nonstick surface, you'll have a breezy time cleaning, and you won't have to worry about it easily getting scratched. I don't know how I went all this time without it, and considering the size, price, and value, you'll be happy you bought it.